MLB.com Columnist
Jonathan Mayo
Draft buzz: Greene headlines Boras Classic; Helium watch
No. 1 overall candidate only playing shortstop; Pratto, Gore, Beck on rise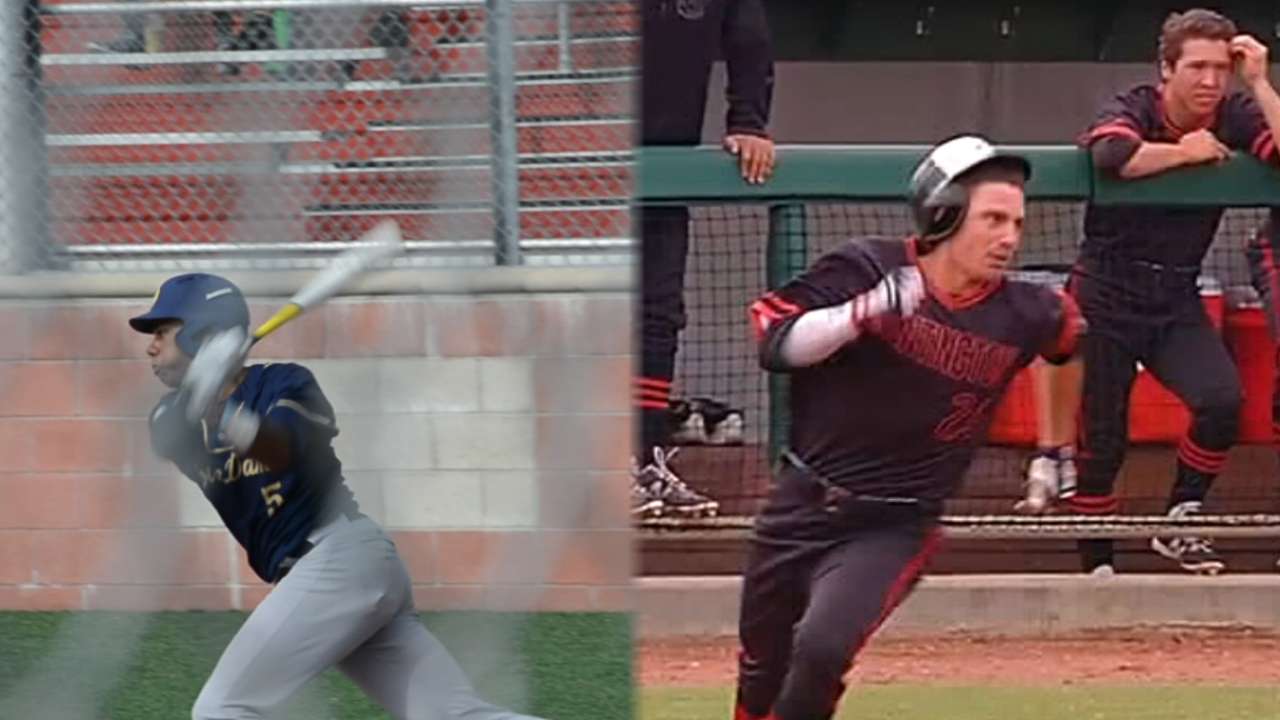 This is the fifth year for the Boras Classic, a high school team tournament held in Northern and Southern California. It's become a must stop on the scouting trail, and this year's SoCal event, which began on Tuesday, is particularly chock full of talent.
Several of the top high school players in this year's Draft class -- including perhaps the top three overall -- are participating in this year's Southern California Classic. For the scouting industry, from directors on down to area guys, the event affords the chance to do some serious one-stop shopping.
Potential No. 1 overall pick Hunter Greene is there, albeit it as a hitter only. And with less than 25 miles between JSerra Catholic and Mater Dei, the two host fields, scouts can also see shortstop Royce Lewis and first baseman Nick Pratto, who are potential Top 10 overall picks. Outfielder Garrett Mitchell and catcher/right-hander Hagen Danner (Pratto's teammate) are also participating, and they could go in the first three rounds.
With the calendar creeping towards May and the high school playoffs looming, time is running out, particularly for decision-makers, to see these potential early-round picks.
"It's a huge value getting all those guys in one place," one national crosschecker said. "We see those guys all fall and winter -- they play so much baseball. But it could be a final look for a lot of national scouts and directors. And it is good to see them competing to win the thing while getting 15 at-bats in a week."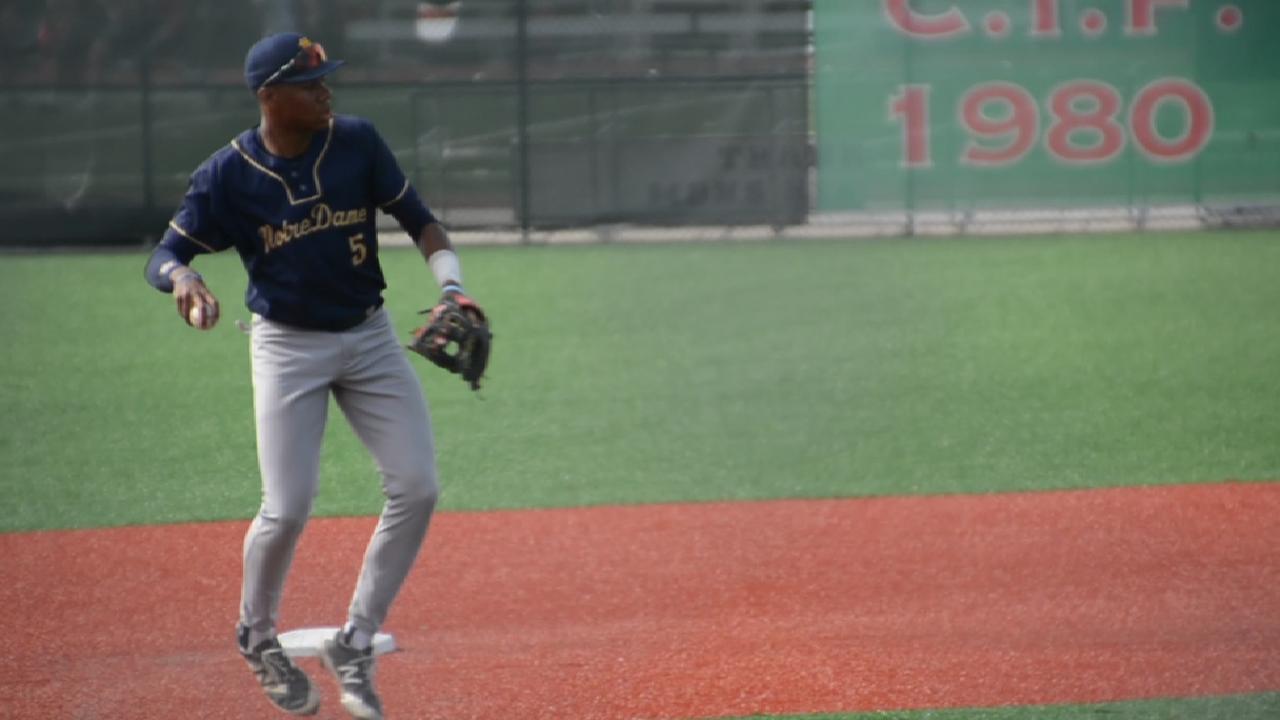 The decision to have Greene only play shortstop this week -- and he is a first-round talent as a hitter, by the way -- was made some time ago, with Notre Dame High School coach Tom Dill both protecting Greene's prized right arm, but also being strategic with the playoffs looming. Some of the teams in the Classic could be postseason opponents and Dill didn't want to give them extra looks at Greene. The Classic also gave the coach the opportunity to develop some other pitchers, something that could come in handy during a playoff run.
Word that Greene wasn't going to pitch in the Classic was disseminated to the scouting industry so they knew ahead of time that they wouldn't see Greene throw in a game -- though he's still throwing bullpen sessions -- this week. While a decision about Greene seeing more mound time has yet to be made, at least some scouts fully expect to see him pitch in the playoffs, giving teams at the very top of the Draft another opportunity to see him in competition before making a decision.
Helium watch
When our new Draft Top 100 comes out, there are going to be some new names near the top of the list. These are players with "helium" -- the term used for players whose stock has gone up during the spring.
There are three high schoolers in particular that have really made a jump forward, starting with Pratto. He came in at No. 42 on our Top 50 list in December as an interesting pitcher/first baseman. His leap forward has come with the bat, and his status as perhaps the best pure high school hitter in the Draft will likely move him into the top 10.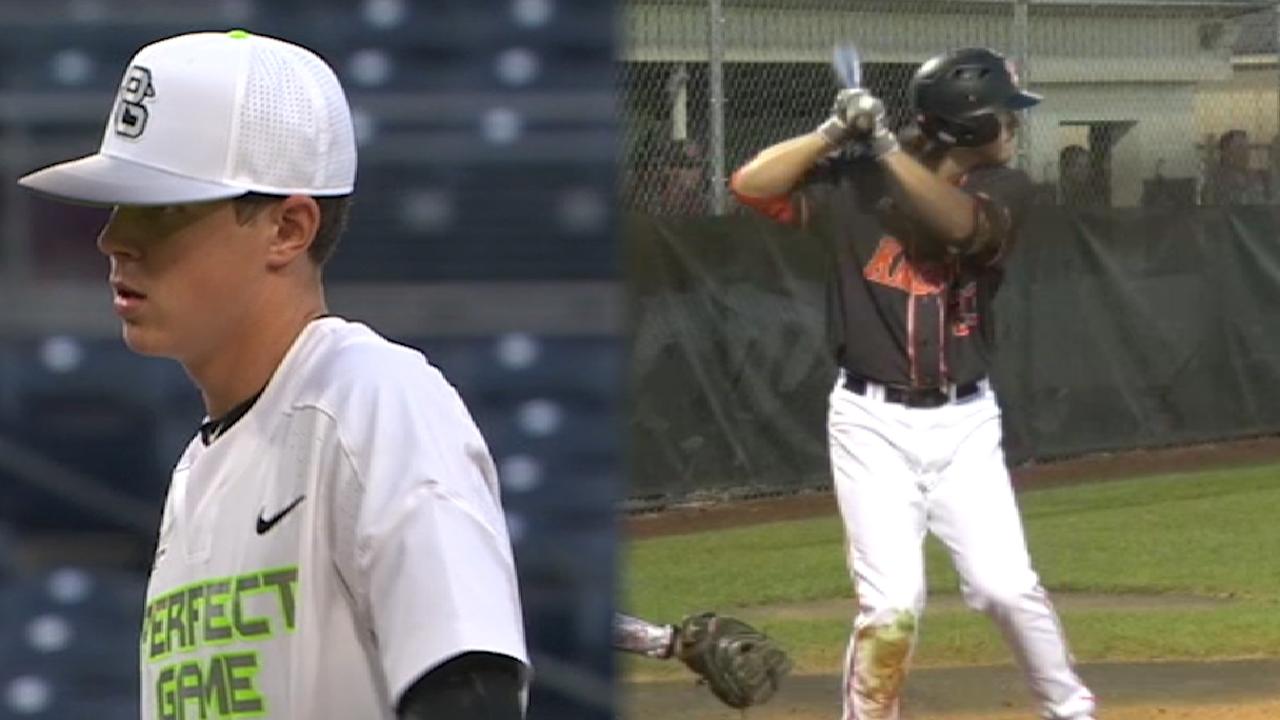 Possibly joining him there are a pair of North Carolina prepsters. Left-hander Mackenzie Gore was certainly well thought of when the Top 50 was compiled, coming in at No. 28, but he has positioned himself to be the best high school left-hander in the class and the second-best prep arm, behind Greene. One crosschecker said he was the best arm he'd seen all spring.
Then there's outfielder Austin Beck. Jim Callis detailed his story in a recent Pipeline Inbox: a toolsy outfielder who is a major popup name after missing the summer showcase circuit because of injury. It's possible teams have gone a bit overboard on him as the new shiny object, but there are teams in the top 10 who seem to be taking a good long look at him.
Jonathan Mayo is a reporter for MLBPipeline.com. Follow him on Twitter @JonathanMayo and Facebook, and listen to him on the weekly Pipeline Podcast. This story was not subject to the approval of Major League Baseball or its clubs.