Anderson sees progress in uneven outing
'It was a step in the right direction,' Rockies lefty says after 4-2 loss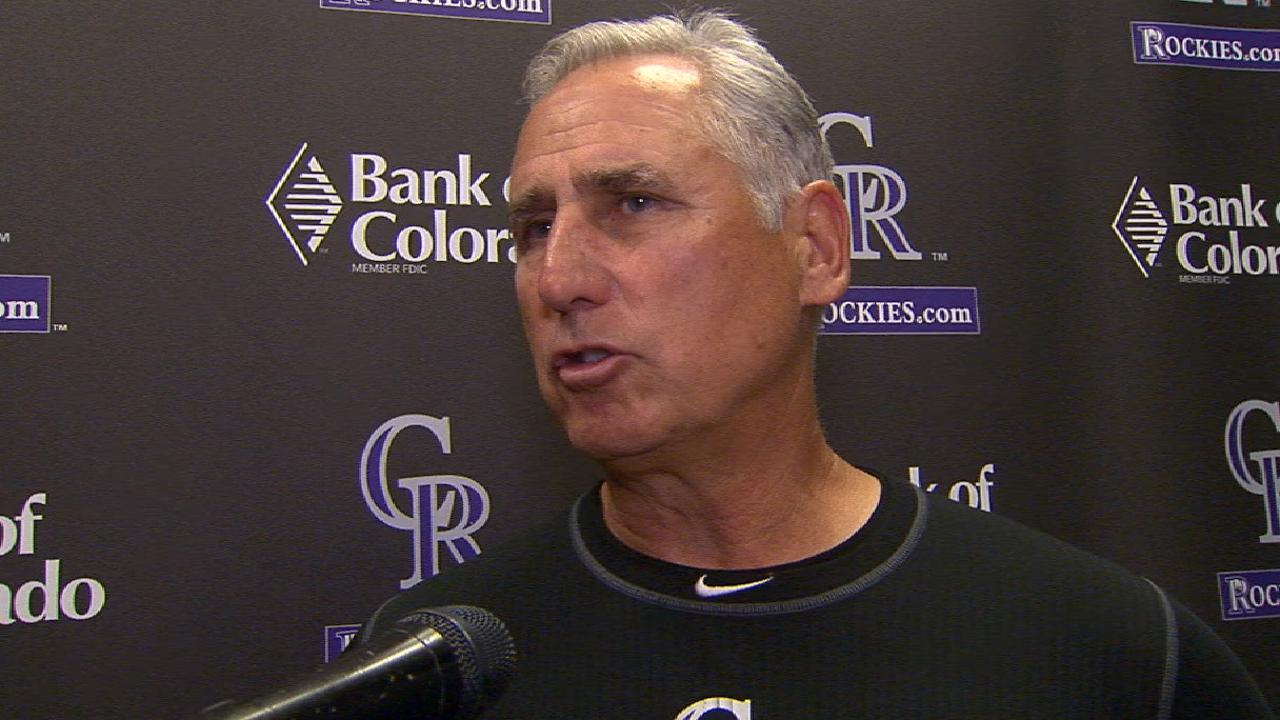 LOS ANGELES -- It was a good night, it was a bad night and it was even a slightly controversial night for Rockies starter Tyler Anderson.
Overall, however, the left-hander and Rockies manager Bud Black decided progress had been made in his young starting pitcher's fourth start of the season.
Anderson (1-3) went five innings in the Rockies' 4-2 loss to the Dodgers Wednesday night, allowing four runs (two earned) on six hits and a walk, while striking out five.
"Tyler threw the ball better," Black said. "We saw a better angle, I thought the changeup was effective, he threw some good sliders, the fastball had command for most part during the night. I thought it was an encouraging outing."
Anderson, 27, has lost his three starts, two to the Dodgers. But Anderson, too, felt he was on the right track Wednesday.
"It was a step in the right direction," he said. "I just felt I had better command of my stuff. It was more true to how it normally is."
The two unearned runs were attributed to his own throwing error in the decisive fifth inning when the Dodgers scored three times. After Chris Taylor led off with a double for the Dodgers, Kershaw sat down a sacrifice bunt that was fielded by Anderson.
He started to throw to third, and might have had a play on Taylor, but heard someone call to throw to first.
"I was looking [third] but then I heard a `one' call so I turned and he was running harder than I expected, so I kind of rushed the throw," Anderson said.
The throw flew by first baseman Mark Reynolds for an error, leaving Kershaw safe.
"If you get that out right there, they probably score only one," Anderson said. "Unfortunately it cost us the game."
The game got off momentarily later than Kershaw would have liked. He was ready to throw the game's first pitch, but he was held up by the umpires as Anderson left the bullpen and walked down the right-field foul line to the dugout.
"That was one of the more disrespectful things I've been a part of in a game," Kershaw said. "I really didn't appreciate that."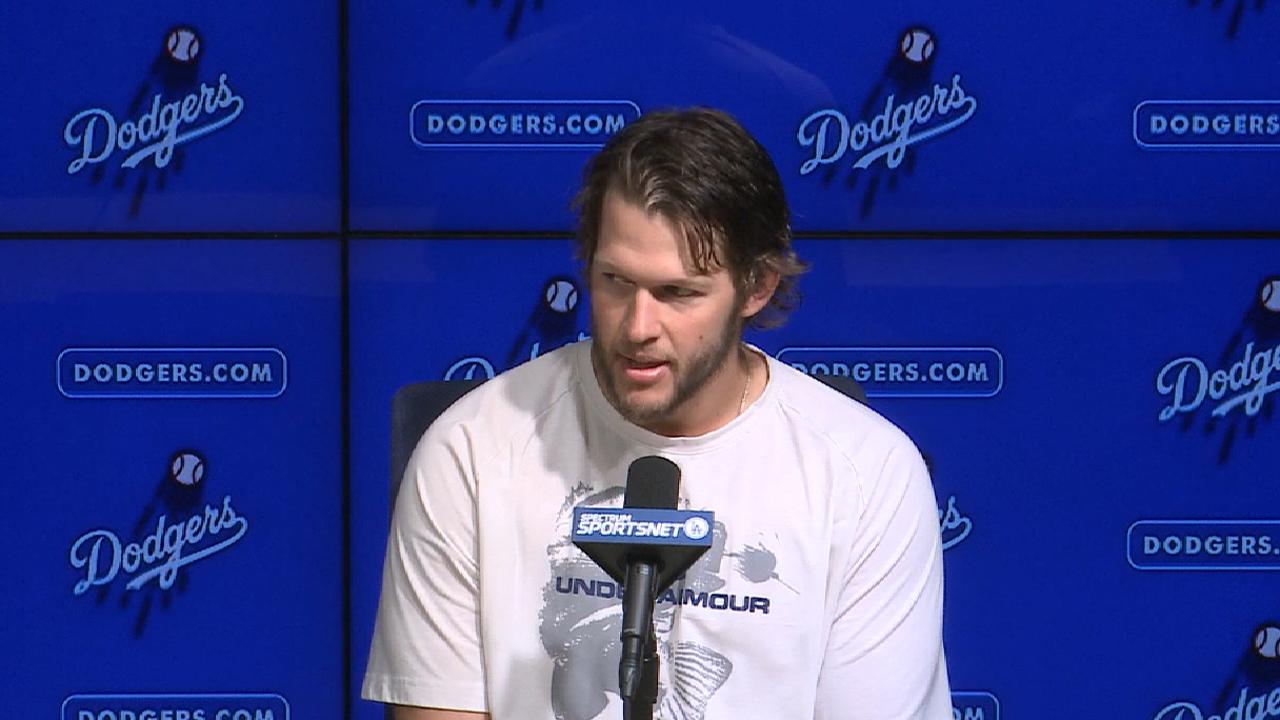 Anderson said he did not mean any disrespect, but he had simply thrown a few extra warmup pitches in the bullpen.
"It wasn't intentional at all," he said. "We were in foul territory. I was surprised that they wouldn't let him pitch. So we started jogging."
Steve Dilbeck is a contributor to MLB.com based in Los Angeles. This story was not subject to the approval of Major League Baseball or its clubs.