Brach notches his first save of season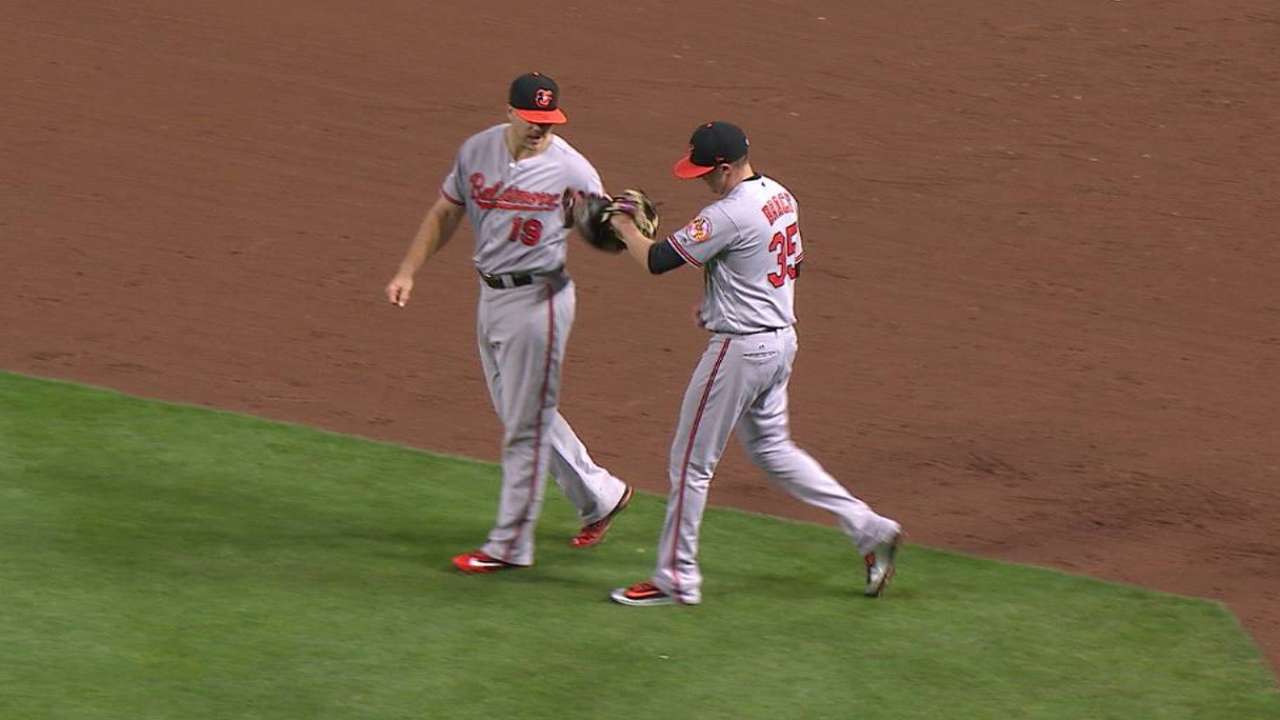 CINCINNATI -- Orioles manager Buck Showalter has kept a secret of who would close in Zach Britton's absence -- even from the candidates for the job.
"Buck hadn't said anything about anyone being the closer," right-hander Brad Brach said.
"Darren O'Day warmed up in the eighth. If he wasn't used there, I was most likely getting the ninth."
Brach was right. He got the ball in the ninth Wednesday night. He worked a perfect inning for the save in the Orioles' 2-0 victory over the Reds to earn his fourth career save.
"Brad's graduated to the point where he knows he's pretty good at this," Showalter said. "He's not going to go out there feeling his way around. He's going to come at you."
Brach, the 31-year-old right-hander, has not allowed a run in seven outings this year. In fact, he's only allowed one hit. He's struck out 11 and walked three. But Wednesday was different.
"I had little adrenaline going that first batter," Brach said. "The first popped. I was able to settle down and get in a rhythm. After that, it felt the same."
The Orioles aren't sure when Britton, who is on the 10-day disabled list with a left forearm strain, will return. But it looks like the secret is out as to who will close in the meantime.
John Fay is a contributor to MLB.com and covered the Orioles on Wednesday. This story was not subject to the approval of Major League Baseball or its clubs.