Blue Jays put together 'great ballgame'
After slow start, Toronto solid in all phases vs. Boston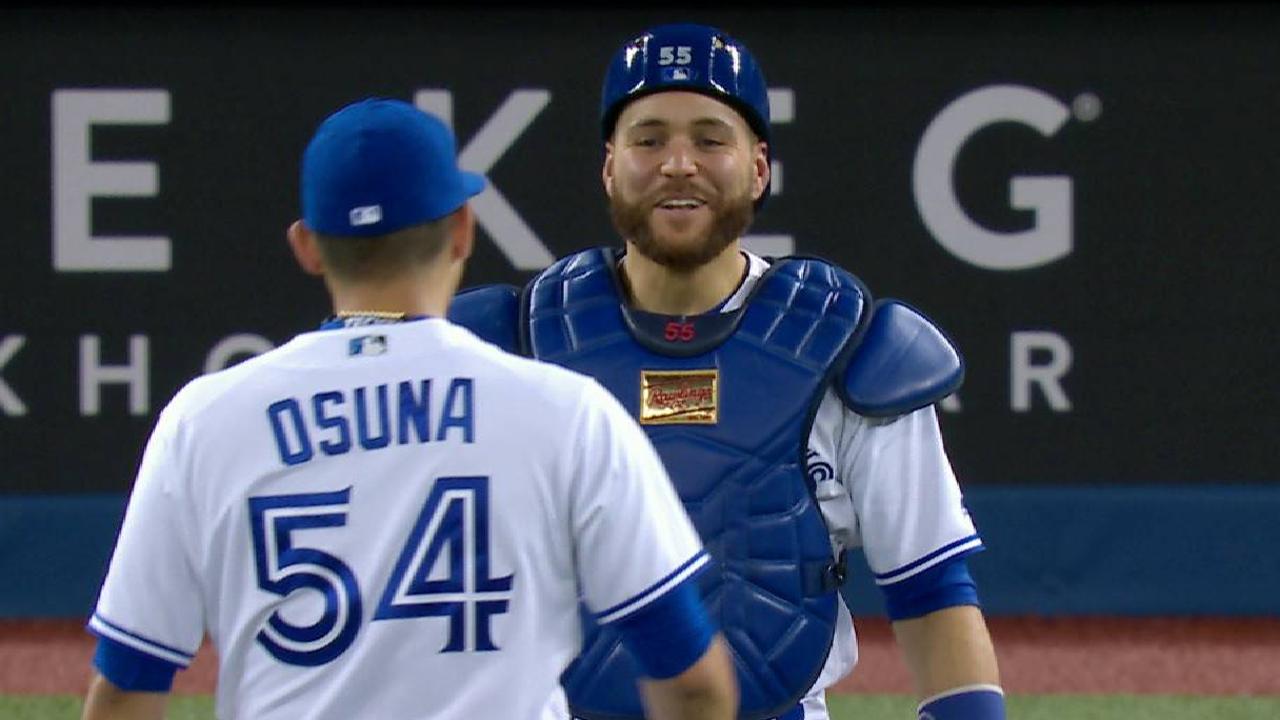 TORONTO -- For at least one game, everything worked out pretty much exactly how the Blue Jays would have drawn it up before the start of the season.
A strong performance from a starting pitcher, timely hits with men on base and a bullpen that did not budge an inch. After two weeks of struggle, Toronto even made it seem almost easy in a 3-0 victory over the Red Sox on Wednesday night at Rogers Centre.
The reality is the start of the season has been anything but smooth sailing. Toronto faces a large deficit in the American League East (6 1/2 games) and it's not going to disappear overnight. For this team to have a chance, it will have to slowly build its way back into the race, but at least for the first time in awhile there were positive signs to build from.
"We played a great ballgame tonight, really in all phases of it," Blue Jays manager John Gibbons said. "We got some key hits, the defense was really good and then of course it starts with [Francisco] Liriano, who was dynamite. ... Just an all-around good ballgame. That's what it takes sometimes."
Most teams preach patience at the plate, but the Blue Jays felt they were having the opposite problem during the first couple of weeks. Gibbons pointed out several players who were being overly cautious early in at-bats, which led to them falling behind in counts and then expanding the strike zone while trying to protect the plate.
Kevin Pillar is one example. He spent Spring Training talking about wanting to improve his plate discipline to increase his number of walks. Patience is obviously important but the Blue Jays also want their hitters to remain aggressive. It's a fine line and not everybody can do it, but Pillar has been noticeably more aggressive of late. He doubled three times on Tuesday night and he was back at it again on Wednesday, with three more hits, two of which came on the first pitch.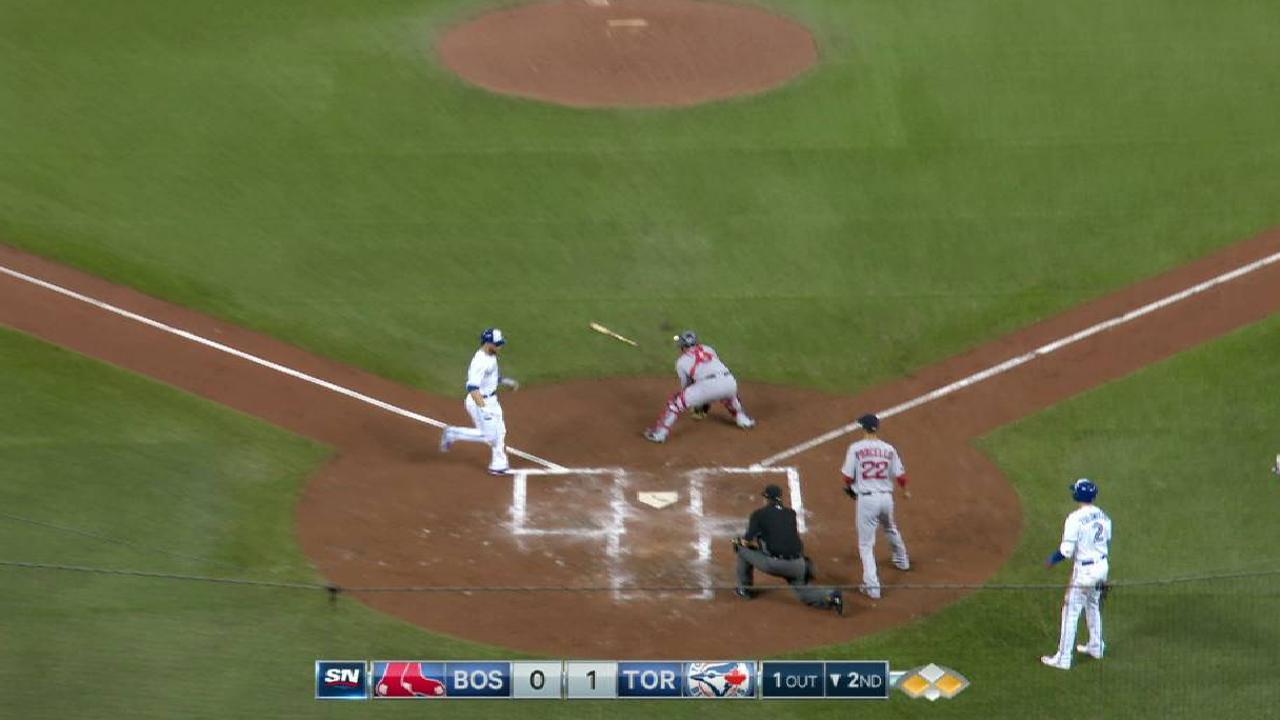 "I think the challenge in hitting is to be aggressive and selective at the same time," Pillar said. "What that means is you have to go up there and expect that first pitch to be there. A lot of times you go up there and you try to guess and you get a good pitch and you're not ready to hit. I saw it today with a lot of guys, we went up there and we were aggressive."
On the pitching side, this team was always expected to contend because of its starting rotation. Wednesday's game was a blueprint for that success with 5 1/3 scoreless innings from Liriano followed by lockdown outings from Joe Biagini, Jason Grilli and Roberto Osuna. It was the first time all season the game went according to the plan so many envisioned.
Yes, three runs is still low and the Blue Jays know it, but based on how things were going before it's still an improvement. More importantly, it's about process.
"I think we just built off the momentum we created yesterday," Pillar said. "We didn't play great but we continued to battle and we were able to put some runs across late and that carried into today. It helps when you get a great outing from your starting pitcher and then the bullpen was lights out today. It just feels good to win."
Gregor Chisholm has covered the Blue Jays for MLB.com since 2011. Follow him on Twitter @gregorMLB and Facebook, and listen to his podcast. This story was not subject to the approval of Major League Baseball or its clubs.