Blue Jays' bullpen trio closes out Red Sox
Biagini, Grilli and Osuna finish off victory over Boston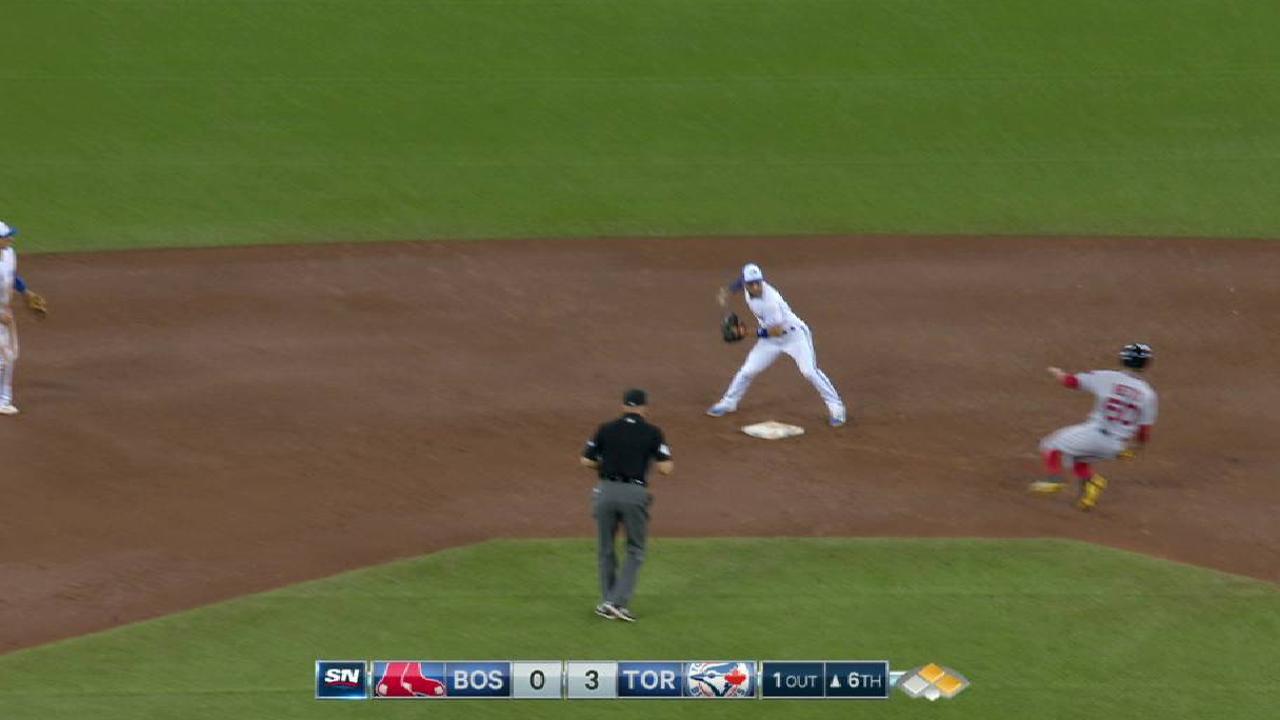 TORONTO -- It took until the 14th game of the season, but the Blue Jays finally lined up their ideal bullpen roles for Roberto Osuna's first save on Wednesday night in a 3-0 victory over the Red Sox.
After 5 1/3 shutout innings from starter Francisco Liriano, the back-end trio of Joe Biagini, Jason Grilli, and Osuna cleaned up the rest. Toronto's slow start to the season has made these save situations rare, but the sense of regularity they offer is valuable to their relief pitchers.
"Everybody likes to know what their job is," Grilli said after the win, "and once its defined, yeah, its easier to do your job."
Entering the game, Grilli hadn't worked since Friday and Osuna's last appearance was Saturday, so manager John Gibbons planned to use them both regardless of the game situation.
Handling the young Osuna will be key to the group's long-term success and structure.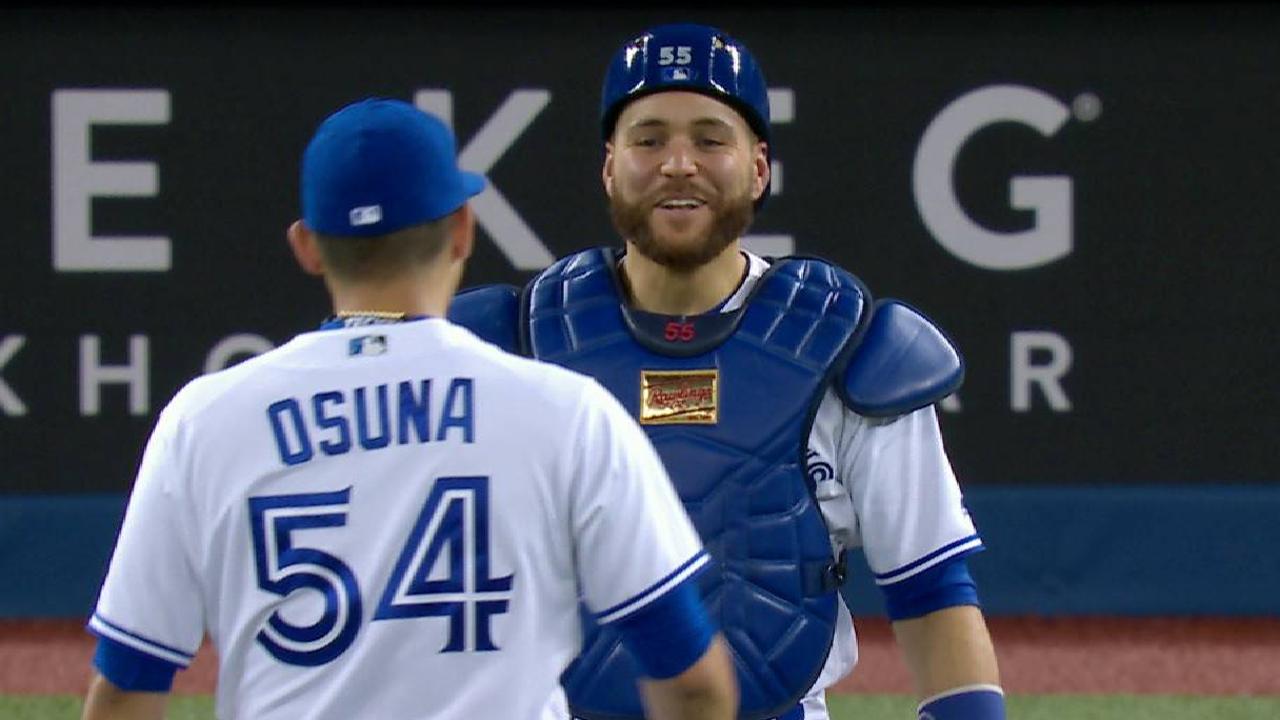 After a tough World Baseball Classic and some velocity concerns throughout the spring, the 22-year-old took an encouraging step Wednesday. His average two-seam fastball velocity was down to 94.4 mph Saturday, but crept up to 95.8 mph this time out according to Statcast™ data.
Biagini's workload has been heavier than any reliever's, both in terms of appearances and innings, and the results have backed up those opportunities. The right-hander needed just 12 pitches to record his five outs on Wednesday, dragging his ERA down to 0.82 over 11 innings pitched.
Gibbons is tempted to lean on Biagini to bridge the gap when necessary, and plans to use him as a secondary option to Aaron Loup against left-handed hitters until J.P. Howell returns from the disabled list.
"With Joe, too, he's the one guy that we use late that you don't mind using more than one inning," Gibbons said. "But you've got to be careful with that, too, not to abuse him. He's pitched his share already this year. Some nights he needs off. We even saw a little stretch last year, it might have been in August, where I thought he was wearing down a little bit. Then he got a breather and he bounced back strong."
Keegan Matheson is a reporter for MLB.com based in Toronto. This story was not subject to the approval of Major League Baseball or its clubs.