Quintana has fun with English teacher Fallon
White Sox hurler reflects on Tonight Show appearance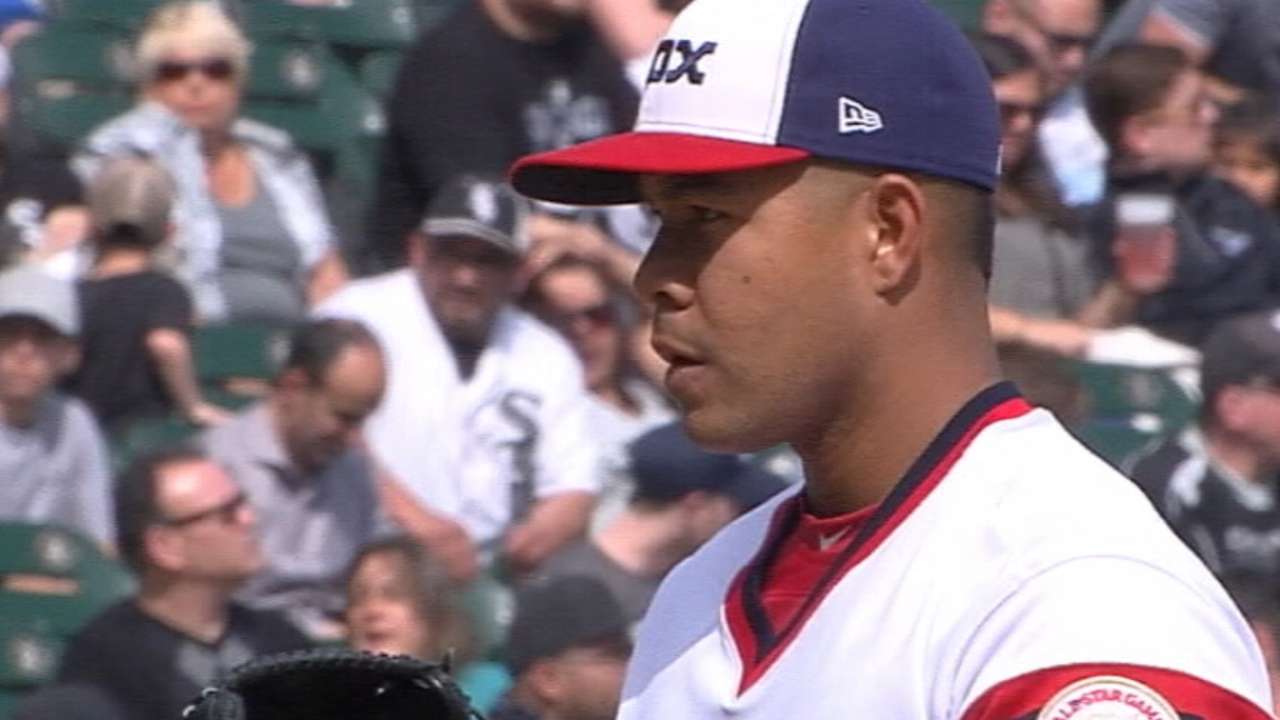 NEW YORK -- After appearing as a guest on The Tonight Show Starring Jimmy Fallon on Tuesday, White Sox ace hurler Jose Quintana has decided against a career in acting -- at least in the near future.
"No, no. I'll keep pitching," Quintana said with a broad smile, speaking prior to Wednesday night's series finale at Yankee Stadium. "But it was good, and we had a meeting and spent a really good time there."
• Quintana teaches Fallon Spanish
The connection between Quintana and Fallon began during Spring Training, when the left-handed hurler told MLB.com about watching Fallon's show as one of the ways in which he taught himself English. The White Sox, through Major League Baseball, helped set up this meeting during the team's visit to New York.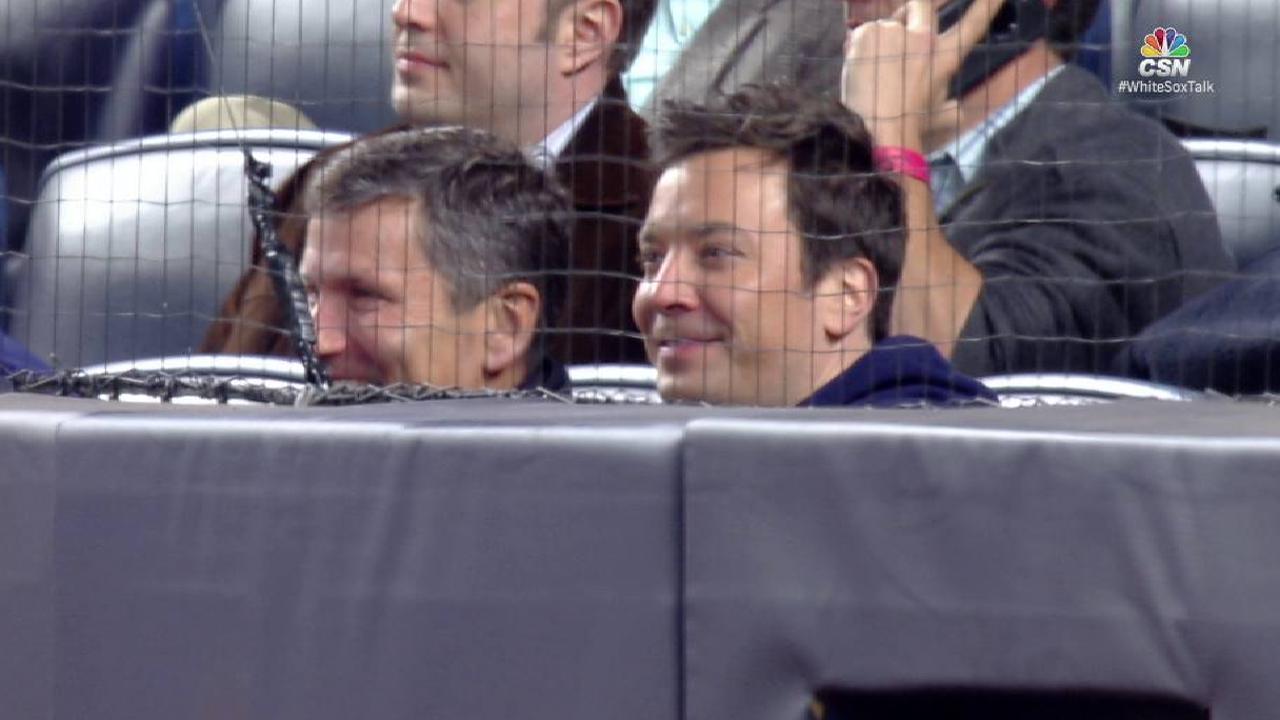 Quintana taped the segment Tuesday morning with the White Sox playing Tuesday night, a game the visitors won, 4-1, and a game Fallon attended. In the segment, Quintana confirmed his English connection to Fallon and then helped Fallon learn some Spanish.
"Me llamo, Jimmy Fallon," said Quintana, as he helped Fallon say his name in Spanish.
Fallon repeated that statement and did the same when Quintana said "I am the host of the Tonight Show" in Spanish. And the last one interjected a little more humor, with Fallon saying in Spanish, "I forgot my wallet. Can you pay for my thong?"
There was even a shout-out of "Q" from Fallon at the segment's close.
"It was fun. It was a great time. I was excited. I was a little nervous, but it was really easy. He made it easy for me," Quintana said. "He was a good guy.
"He was a natural guy. It was fun. It was a great experience for me, and he asked me a lot about baseball, and we spent a good time together."
A request for Quintana's late-night presence came about one week ago, and he was more than happy to oblige. He rehearsed a little bit before the taping, but added it was pretty easy from the start. He received support and a little playful ribbing from his teammates over the appearance.
"They were excited," Quintana said. "They said, 'You're the funny guy right now.' They were excited for me and said he's the best famous guy in the country, and I said, 'I know, I know. I watched his show.' So everybody was excited for me yesterday."
"He's trying to get outside the box," said White Sox manager Rick Renteria of Quintana. "Make sure that people see him as a well-rounded individual. Hopefully that's an example for everybody else, kind of get out there and relax and take advantage of some of the opportunities they are going to be getting. I thought he did a nice job with it."
Scott Merkin has covered the White Sox for MLB.com since 2003. Read his blog, Merk's Works, follow him on Twitter @scottmerkin, on Facebook and listen to his podcast. This story was not subject to the approval of Major League Baseball or its clubs.