Kelley, Glover to split closing duties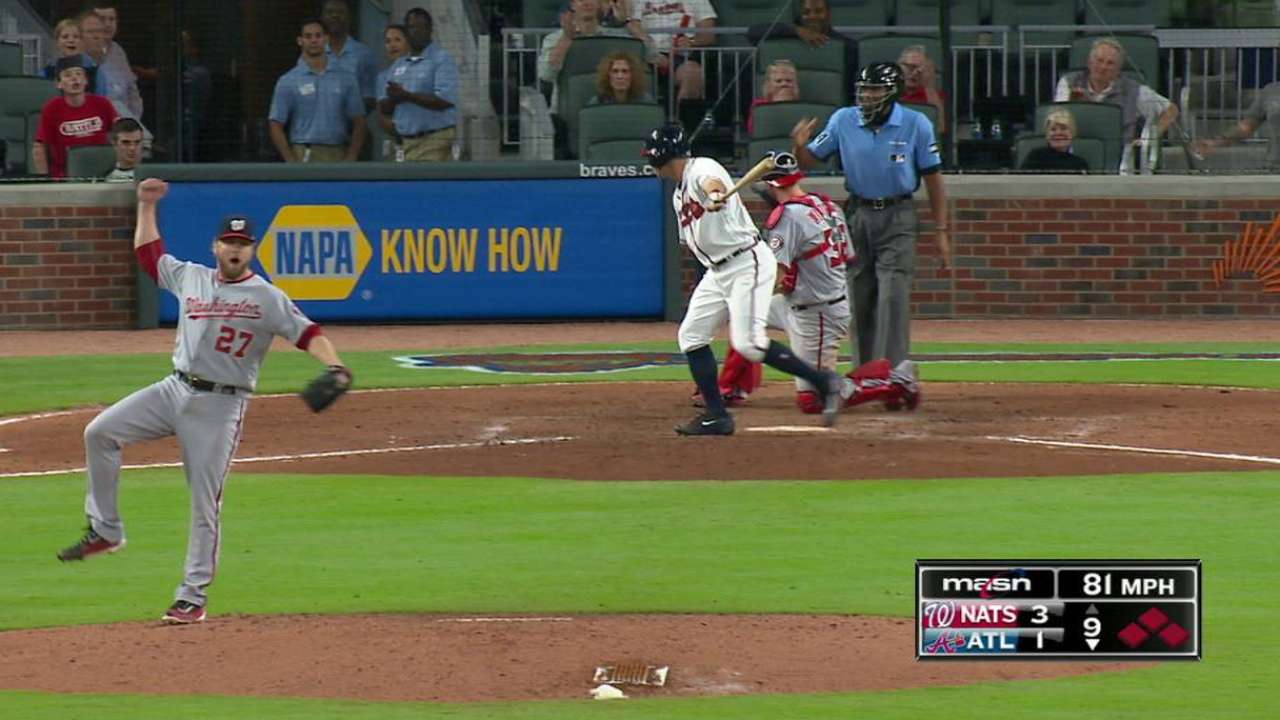 ATLANTA -- The Nationals made a change at closer Wednesday, 13 games into the regular season and following an offseason in which the club's bullpen, and more specifically the closer, was the biggest question mark.
Shawn Kelley and Koda Glover will share duties as the team's closer, manager Dusty Baker said prior to Wednesday's game in Atlanta, while Blake Treinen slides back into a lower-leverage role in the earlier innings. The decision comes a day after Treinen was removed from a save situation in the ninth inning after he had loaded the bases and walked in a run before Kelley came in to seal the eventual 3-1 victory.
"We thought [Treinen] was ready," Baker said. "He thought he was ready."
However, the Nationals quickly deemed Treinen was not after his performance to begin the season. He made eight appearances and gave up five runs in 6 1/3 innings (7.11 ERA) with an uncharacteristic six walks, while opponents posted a .471 on-base percentage and .971 OPS against him. So the Nationals made a decision to return Treinen to a role that he has been successful filling in the past.
The Nationals' bullpen has been their only glaring weakness this season, beginning Wednesday with an MLB-worst .810 OPS; their starters had the 10th-best ERA in the Majors at 3.39, which would be lower if not for a disastrous spot start from Jeremy Guthrie. And yet the Nats' bullpen began the day with the third-worst ERA in baseball.
So Washington decided to turn to the veteran Kelley and the rookie Glover to try to finish games, even though -- from the start -- Baker has been against using a "closer by committee." Kelley, Glover and Treinen had been finalists for the job at the end of Spring Training, before Treinen won out because of the Nats' concerns about the other two.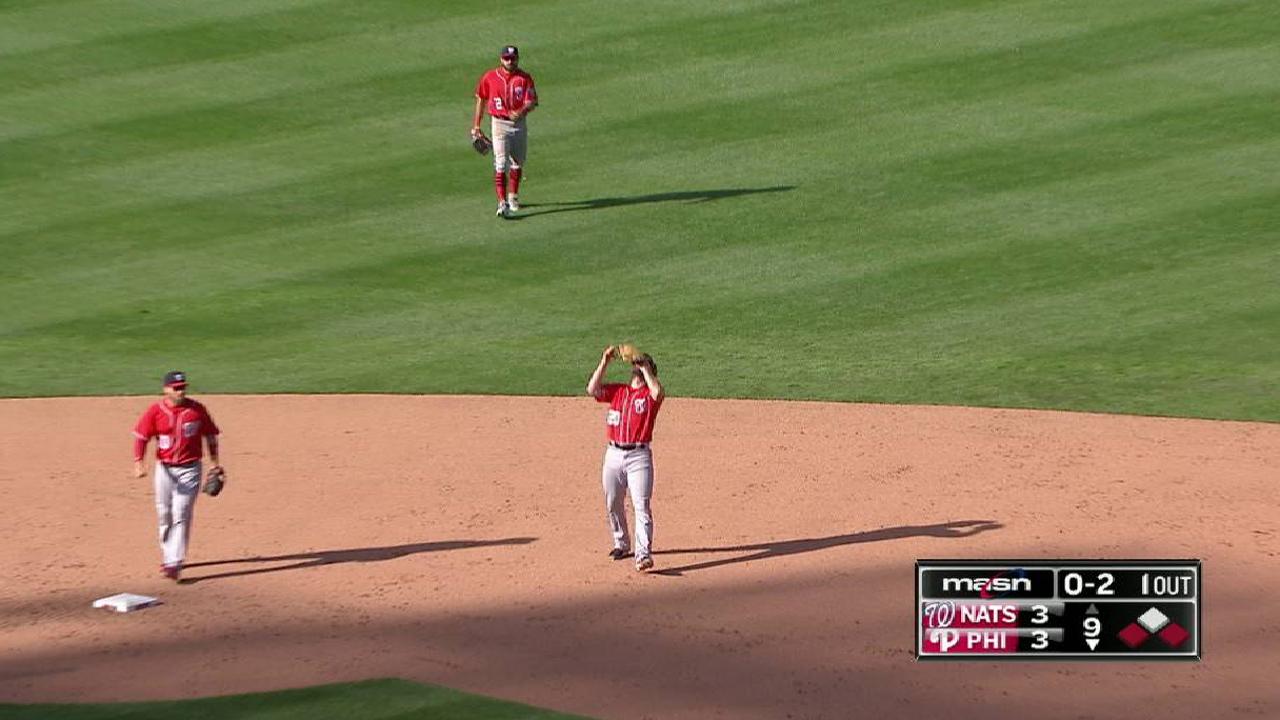 Those same concerns once again held the Nationals back from naming Glover or Kelley the closer outright on Wednesday.
Kelley has undergone two Tommy John surgeries in his career, and the Nationals are careful with his usage now. They would like to limit his appearances on back-to-back days as much as possible, let alone three consecutive days or four out of five days. They believe the closer role is too unpredictable and are not sure about the resiliency of Kelley's arm if he were asked to handle the role alone.
"That was it, the guy's had Tommy John twice already," Baker said. "Next Tommy John, who knows? You're treading on dangerous water when you start talking about three times with the same operation. We're trying to preserve him. We have a long season."
From the moment Glover arrived to the Majors last season, the team has touted him as a future closer. Still, he just turned 24 years old last week and has appeared in just 26 games in the Majors. Glover has some of the best stuff in the bullpen, but he was in Class A at this point last season and has not proven he can consistently get hitters out at this level.
"But Koda, he's nursing some things too," Baker said without clarifying what those things were. "That's why we don't just say it's Koda. ... Koda's even less experienced than Blake."
So Baker hopes eventually someone emerges, even though after months of uncertainty about the closer's role, the Nats are far from a clear answer.
"Like I told you in Spring Training, we'll figure it out," Baker said. "Or else they'll figure it out for us."
Fantasy spin | Fred Zinkie (@FredZinkieMLB)
A surprising choice as the Nationals' Opening Day closer, Treinen can be sent to waivers in all mixed formats after lasting less than three weeks in the role. Those who seek saves would be wise to grab either Kelley, Glover or both, as each hurler could see enough ninth-inning chances to keep fantasy owners happy.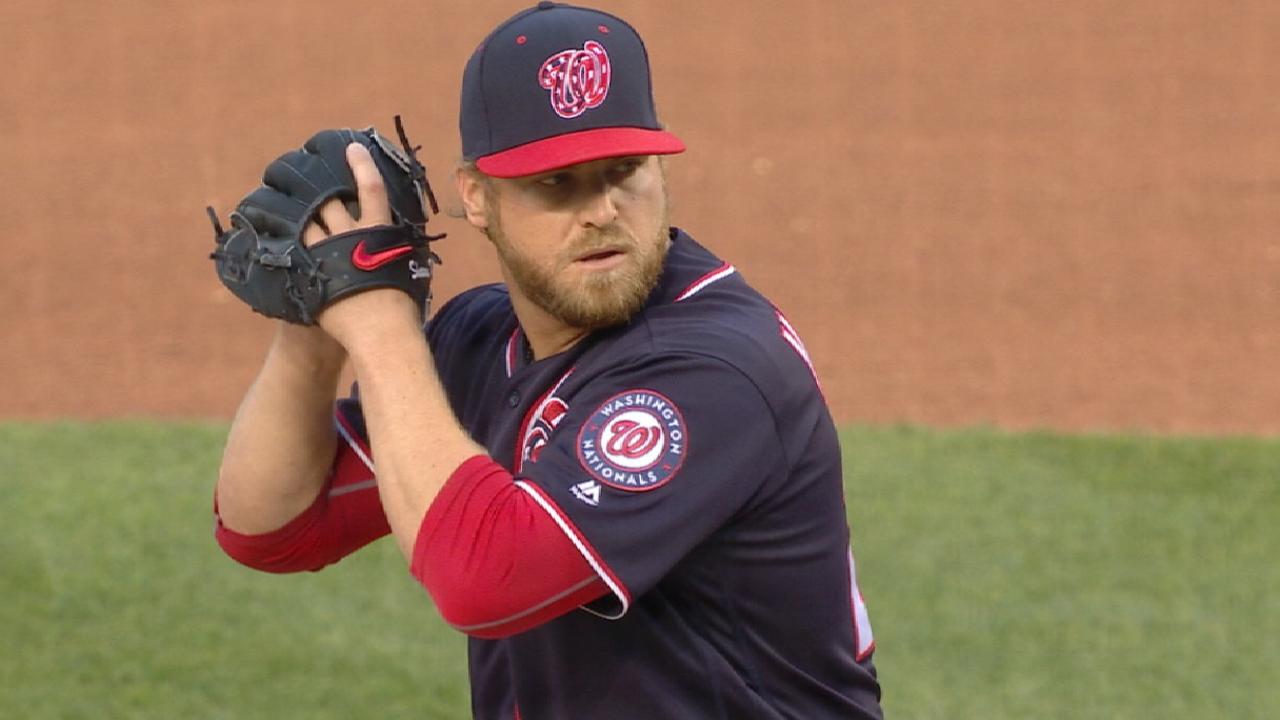 Both pitchers also have the potential to be more than one-category performers -- Kelley boasts a 2.73 ERA with a 1.00 WHIP since the outset of 2015, while Glover produced a stellar lifetime 2.09 ERA and 0.90 WHIP during his time in the Minors. Moreover, either righty will hold major mixed-league value if he can emerge as the lone stopper on a contending Nats team.
Jamal Collier covers the Nationals for MLB.com. Follow him on Twitter at @jamalcollier. This story was not subject to the approval of Major League Baseball or its clubs.