Flowers likely to return to lineup this weekend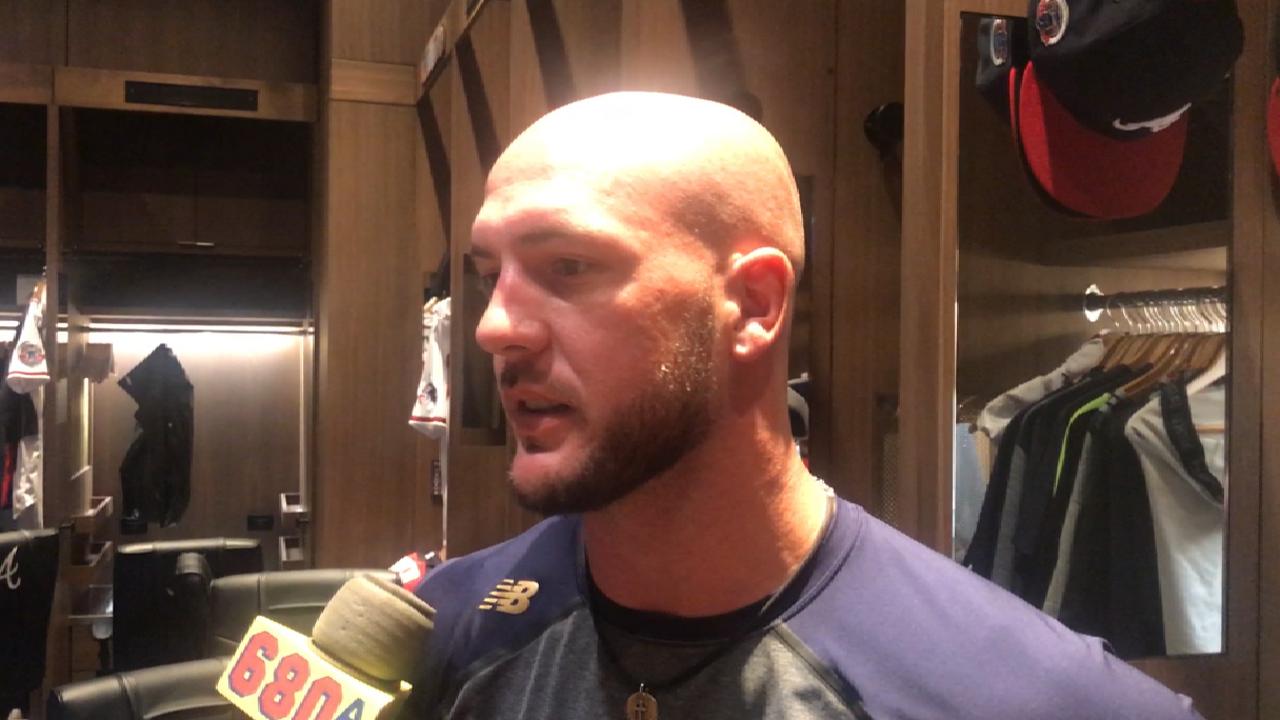 ATLANTA -- After catching knuckleballer R.A. Dickey's bullpen session on Tuesday afternoon and drawing a pinch-hit appearance a few hours later during Tuesday's 3-1 loss to the Nationals, Braves catcher Tyler Flowers grew even more confident that his right hamstring will be strong enough for him to return to the starting lineup during this weekend's series in Philadelphia.
"I caught R.A. yesterday during his bullpen," Flowers said. "Of course I missed a few [knuckleballs], but I made a point to go after the balls quickly, hop around and pop up on a couple to throw the ball back to him. It felt good. Really, the only time I felt it yesterday was when I was getting more toward full-speed running."
Flowers drew a walk and was replaced by a pinch-runner after his pinch-hit assignment during Tuesday's ninth inning. He'll be limited to pinch-hit duties over the remainder of this week's set against the Nationals, but he could return to Atlanta's lineup for Friday's series opener against the Phillies.
"I told [Braves manager Brian Snitker] I was good enough to catch as long as I didn't have to leg out a triple or anything I'd be fine," Flowers said. "They just wanted to give me a couple more days and get me started on the road."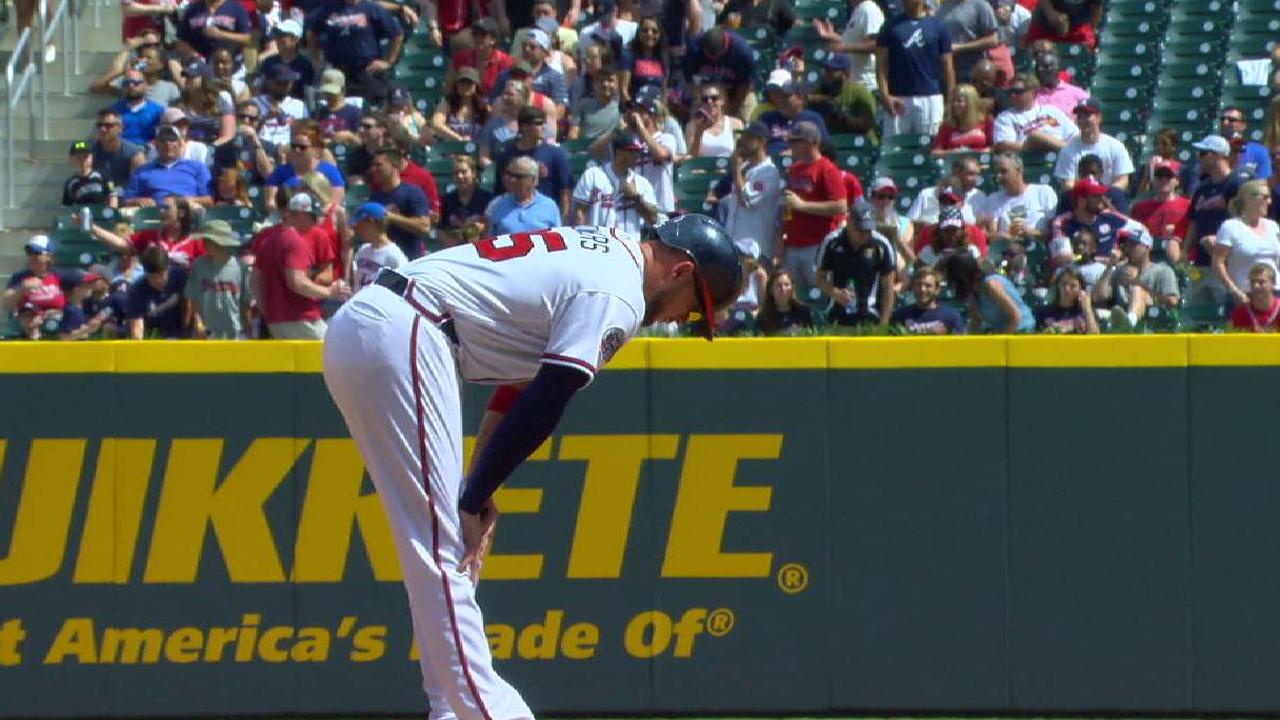 Flowers was fearful he might be destined for the 10-day disabled list when he felt some hamstring discomfort as he doubled during the seventh inning of Sunday's win over the Padres. But as he has rapidly improved over the past couple of days, he believes some of the discomfort might have been caused more by an inflammed tendon than a strained muscle.
"I was pretty worried about it when I got to second [base]," Flowers said. "I had that feeling before. This one was different, but it was very similar, too. So of course I wanted to be the tough guy and stay out there. Then I was like, 'I'm not going to be any good being out here.' I'm glad we caught it when we did. Now, being the whimp paid off in the end."
Mark Bowman has covered the Braves for MLB.com since 2001. This story was not subject to the approval of Major League Baseball or its clubs.