Pirates go from one extreme to the other
Club has yet to split a series this season
ST. LOUIS -- The Pirates have played five opponents this season and have yet to split a series. Their 2-1 loss to the Cardinals on Wednesday, their third straight by the same score, was the latest in an alternating, sweep-or-be-swept sequence.
Swept by the Red Sox. Swept the Braves. Swept by the Reds. Swept the Cubs. Now, swept by the Cards. The last team to begin a season like this was the 2003 Twins, according to the Elias Sports Bureau, and they were involved in seven straight sweeps.
What does this odd streak mean for the Pirates?
"It's bizarre," John Jaso said. "Such is this game, and such is life."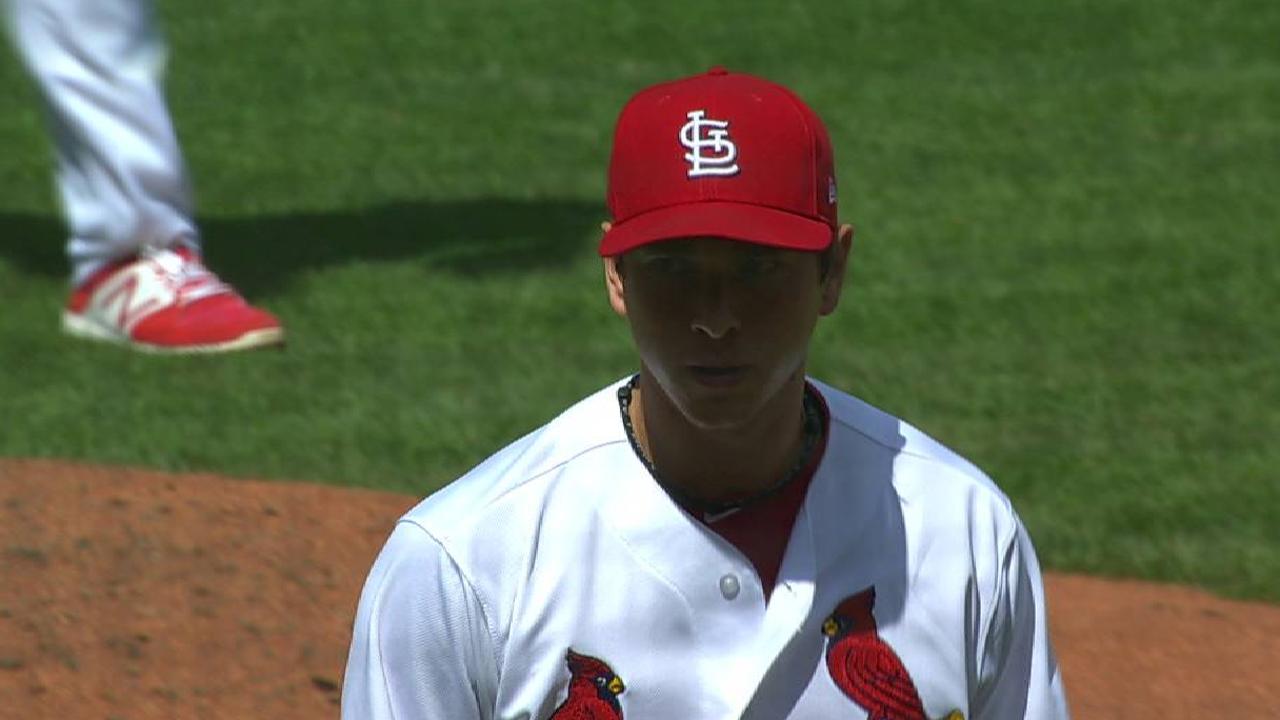 The Pirates arrived three days ago with momentum behind them. They had swept the defending World Series champion Cubs, rediscovered their offensive identity and contained a dangerous lineup all weekend. They continued to pitch well against the Cards, holding them to six runs with a trio of quality starts and solid relief work.
But the Bucs' bats went missing at Busch Stadium, and before Tuesday's game, they lost Starling Marte, one of their most dynamic players, to an 80-game suspension. They were held to one run or less in three straight games for the first time since 2012. According to STATS LLC, Pittsburgh had never been swept in a three-game series in which the club allowed six runs or fewer.
"Our pitchers are doing a really good job up on the mound. It'd be great to get them a few more runs," Jaso said. "We're all working hard out there and everything like that. It's great to see our pitchers doing what they're doing."
Done in by a lack of timely hitting in the Reds series, the Pirates went 2-for-17 with runners in scoring position and left 23 men on base against the Cardinals. They loaded the bases in the eighth inning after two Cardinals errors and a walk, but first baseman Matt Carpenter stopped Gregory Polanco's hard grounder down the line and slid into the bag for the final out.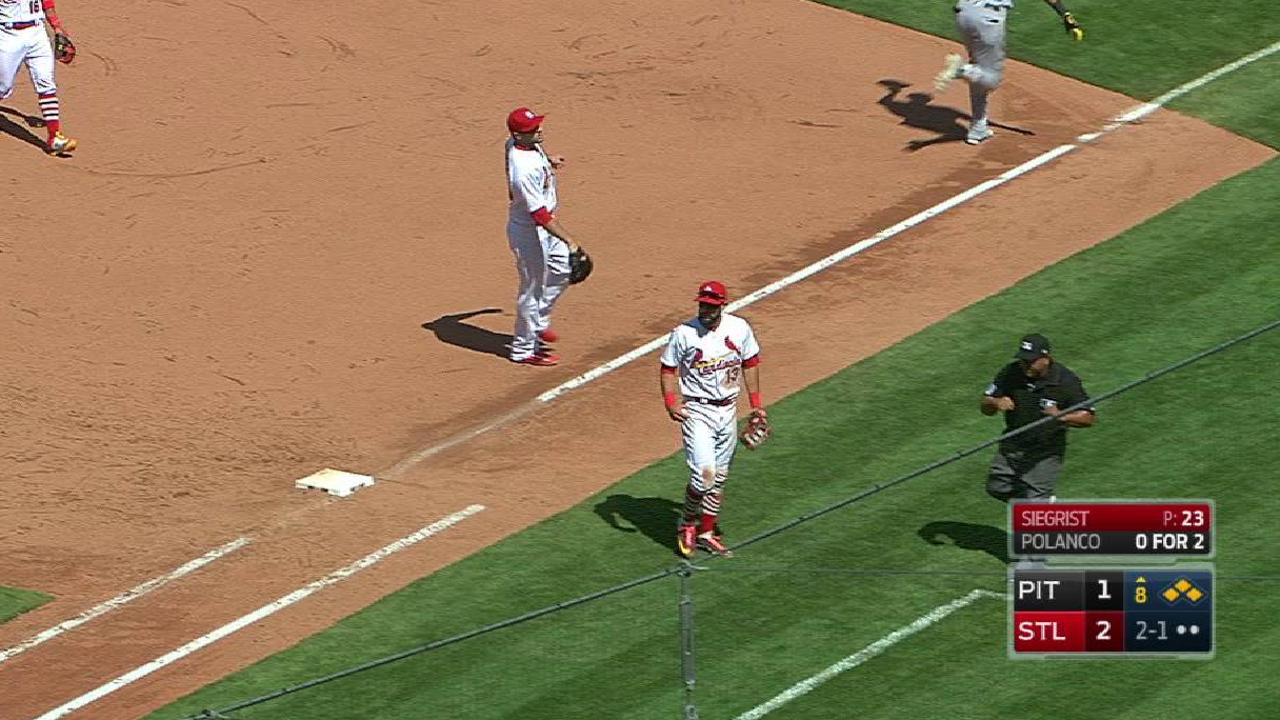 "There's opportunity for growth and improvement for us. However, we're also doing some things well," manager Clint Hurdle said. "We're battling. We're fighting. We continue to put guys out there. Next step would be to find a way to plate them."
A hit or two in those moments would have drastically swung the outcome of the entire series in Pittsburgh's favor, as starter Gerrit Cole noted. But could this streak represent a larger problem? Do the Pirates need to worry about a lack of consistency at the plate?
"You just stay positive and you stay focused. That's the key to staying consistent," Jaso said. "Don't get down on yourself because it's such a long season, and you don't want to dig yourself into a deeper hole. I think we're doing all right, right now. Just keep doing our work and going out there and playing every day."
So the Pirates will move forward, returning home to face the Yankees and the Cubs. Unless otherwise informed by teammates or reporters, they were largely unaware Wednesday of their unusual string of sweeps. For now, it is more amusing than concerning.
"It's definitely different," Josh Bell said. "I'm sure it's not going to last."
And if it does?
"If we are just working with sweeps," Jaso said, "let's sweep this next series."
Adam Berry has covered the Pirates for MLB.com since 2015. Follow him on Twitter and Facebook, read his blog and listen to his podcast. This story was not subject to the approval of Major League Baseball or its clubs.