Perez sent to Triple-A; Graterol called up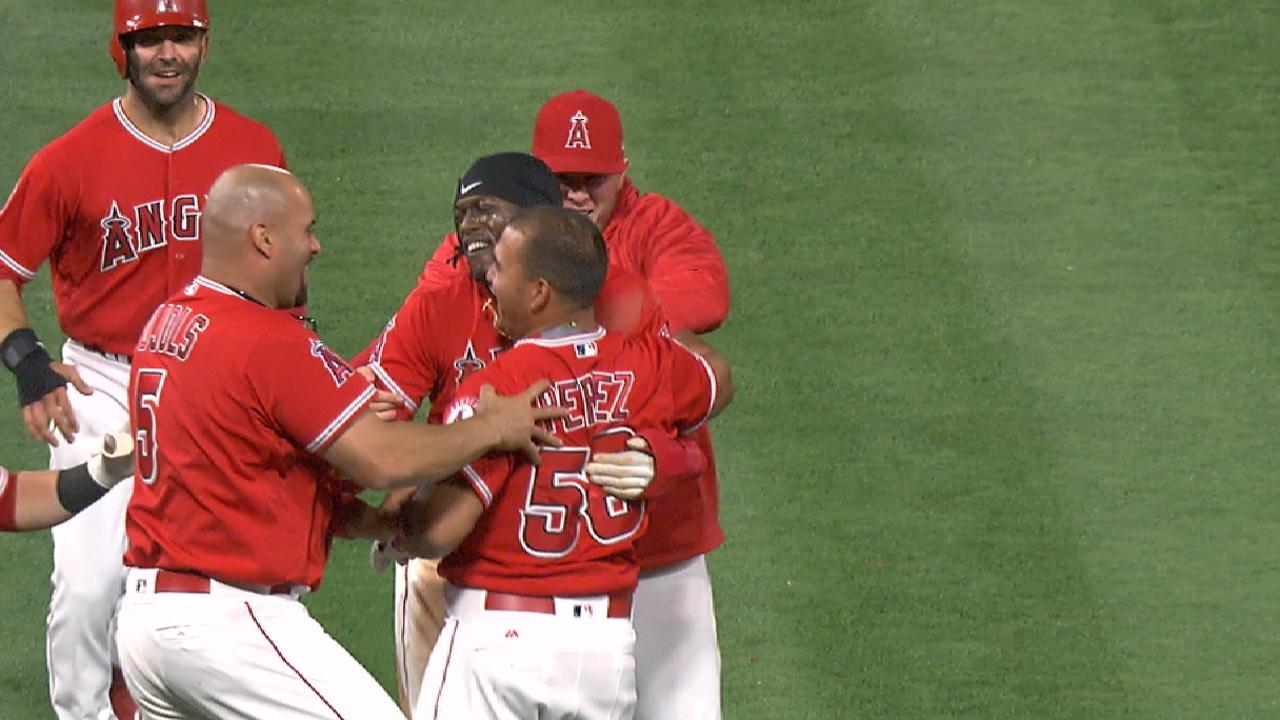 HOUSTON -- The Angels optioned Carlos Perez to Triple-A Salt Lake on Wednesday and called up Juan Graterol to take his spot as the club's backup catcher.
With Martin Maldonado absorbing of most the playing time behind the plate, Perez had seen limited action for the Angels, going 1-for-13 (.077) over five games this season. Manager Mike Scioscia said the decision to demote Perez was motivated by the desire to have him play more regularly in the Minors.
"Carlos needs to play, get his game back," Scioscia said. "Juan is a really good fit for us up here and caught well for us last year, so the move was made because of that."
Perez, 26, said he understood the logic behind the transaction, though he admitted to being surprised by the demotion.
"I was a little surprised, but that's baseball," Perez said. "You have to keep moving forward and play. Everything happens for a reason."
The Angels had initially planned on having Maldonado and Perez split the catching duties this season, but Maldonado seized the starting job after hitting .294 (10-for-34) over 12 games and impressing with his defense.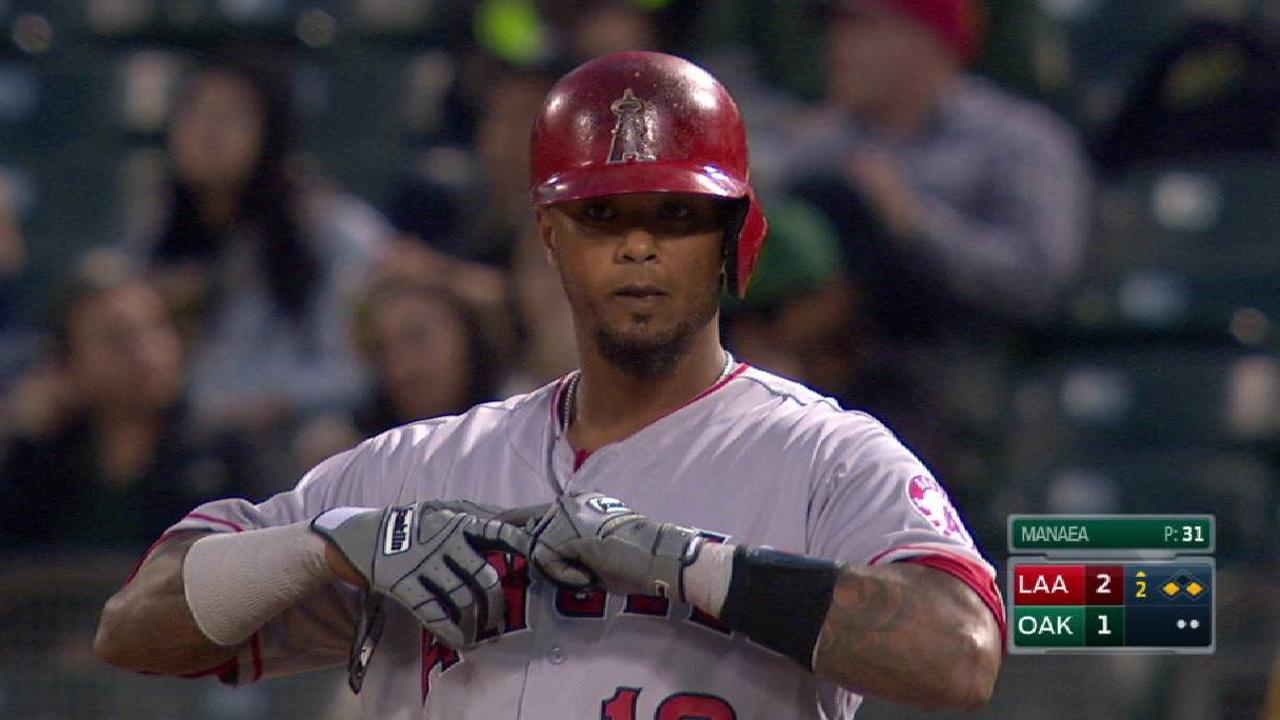 "He's swinging the bat much better than he did in the spring," Scioscia said of Maldonado. "I think he's comfortable in the box."
Graterol, 27, batted .286 (4-for-14) with three RBIs in nine games with the Halos in 2016. The Angels reacquired him from the Blue Jays on Tuesday in exchange for cash considerations or a player to be named later.
Worth noting
• Right fielder Kole Calhoun, who is hitless in his last 19 at-bats and struck out four times Tuesday against the Astros, received a day off Wednesday.
"Kole, I think, just needs to catch his breath a little bit," Scioscia said.
Cameron Maybin played right field in Calhoun's place, with Jefry Marte earning his first start of the season in left.
• Right-hander Alex Meyer will start on Friday when the Angels return to Anaheim to open a four-game series with the Blue Jays. Scioscia said the Halos decided to give Meyer a spot start to give the rest of the rotation an extra day of rest. The Angels are currently in a stretch in which they will play 20 consecutive games without an off-day. The next break in their schedule isn't until May 1.
"It's something we talked about a while ago," Scioscia said. "We're just trying to give more guys a bit of a blow early in the year. Alex has picked it up, so he'll get a start Friday when we get back."
Meyer, 27, endured an inconsistent Spring Training and has logged a 4.80 ERA over three Triple-A starts this year. He made five starts for the Angels in September after being acquired from the Twins in the Hector Santiago trade on Aug. 1, going 1-2 with a 4.57 ERA.
Maria Guardado covers the Angels for MLB.com. This story was not subject to the approval of Major League Baseball or its clubs.