Can D-O: A's display well-balanced victory
Defensive, offensive showing a confidence boost for Oakland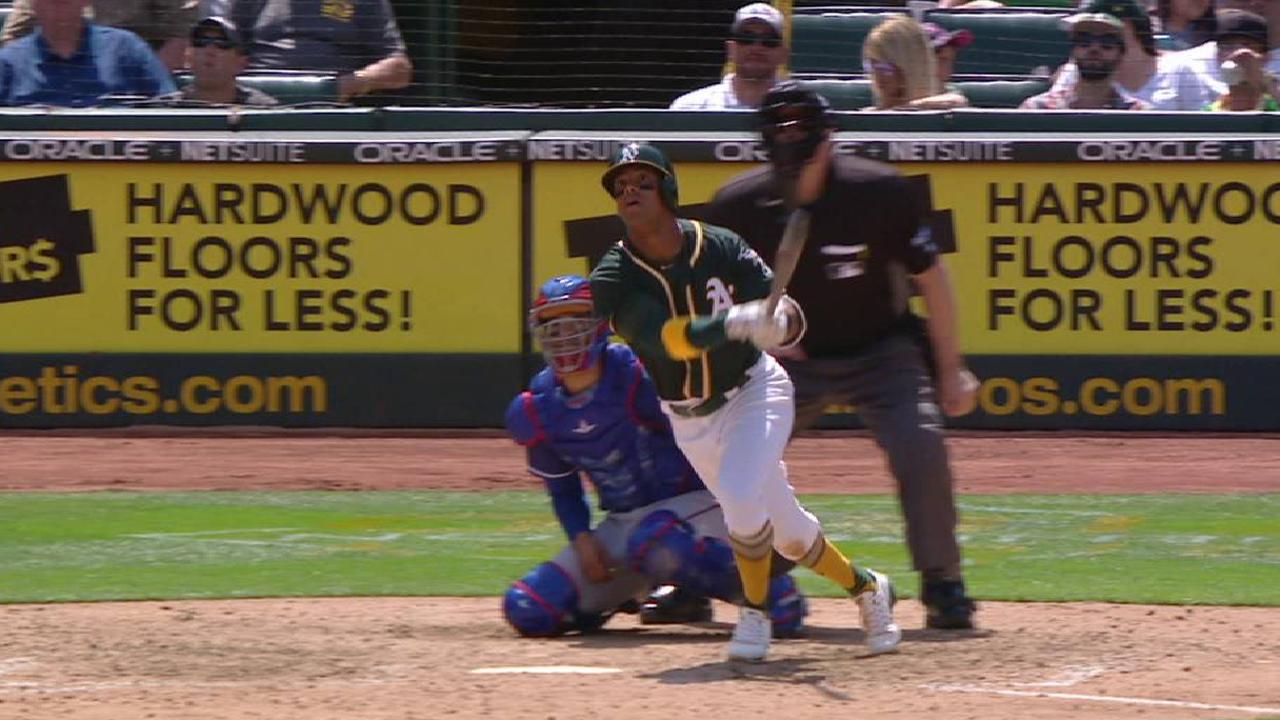 OAKLAND -- A sound defensive display, combined with early offensive production -- two components that had been missing from Oakland's early-season showing -- accompanied a power parade and pitching prowess in Wednesday's 9-1 series-clinching victory over the Rangers.
The recipe made for what was perhaps the A's most balanced game to this point.
"It was a well-played ballgame," said Khris Davis, who homered. "Just to roll over the offense like that when Jesse [Hahn] is throwing up zeros is pretty fun."
Oakland entered the rubber match riding a streak of 11 consecutive games with an error. Not only did they put that to rest, but did so in fine fashion, helping out Hahn with a handful of impressive plays.
"Ninth inning, I was grinding," A's manager Bob Melvin said, smiling. "I wanted a nice, clean game. And we played a nice, clean game, made some good plays, made the routine plays. It's what we needed to do, and it ended up being all the way around a good day for our confidence."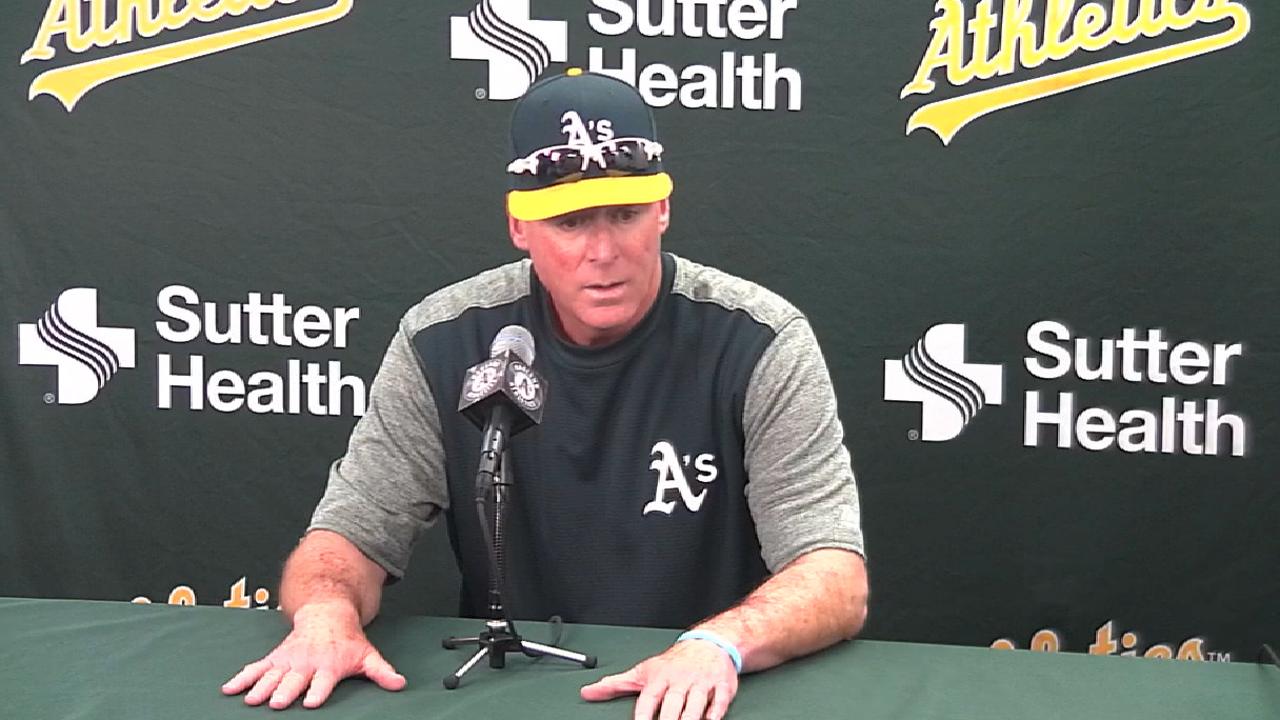 Hahn did his job with six innings of one-run ball, as his teammates went to work at the plate -- beginning in the first inning, for a change. The A's had scored just one run in the first inning in their first 14 games before totaling four against lefty Martin Perez.
Every A's starter collected at least one hit in the game, with five turning in multihit efforts. Three home runs were accounted for on Oakland's side -- one each for Davis, who has seven to tie George Springer for the American League lead, and Yonder Alonso and Chad Pinder.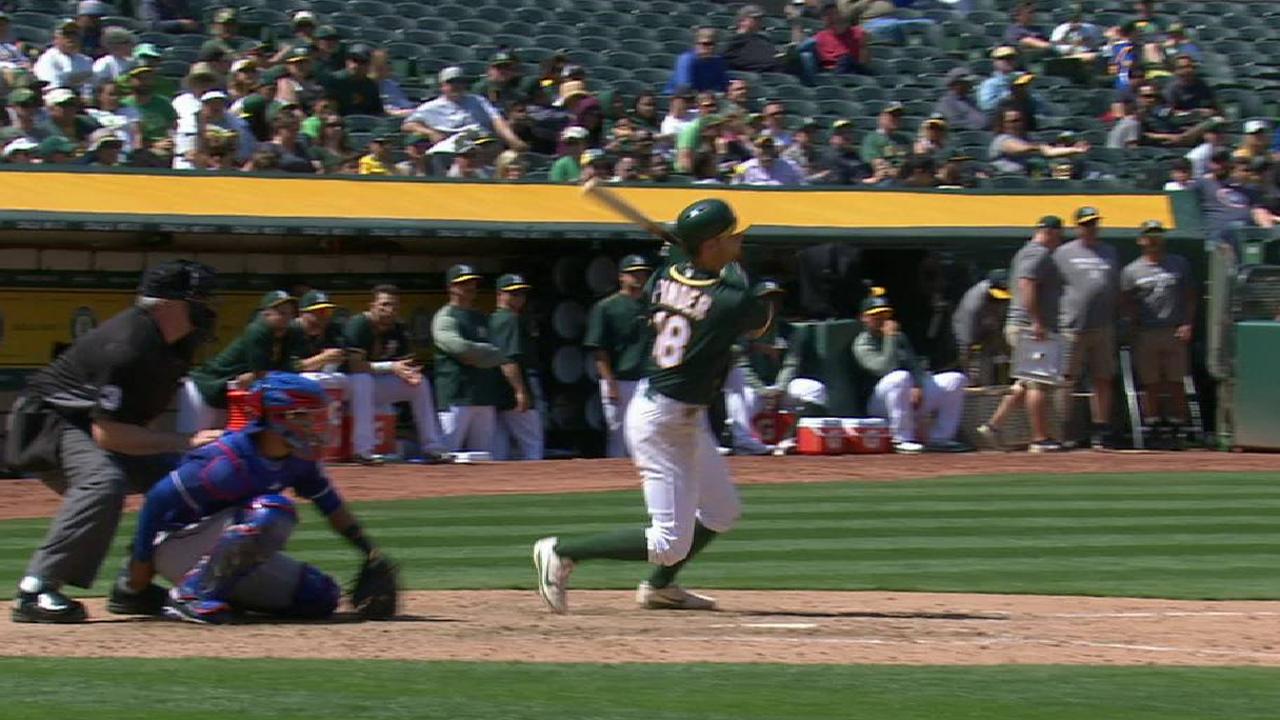 "You just want to step on their neck and keep the gas pedal down," Davis said. "You never want to go flat and give them a chance to creep back in. That was good to see that we didn't let them."
The A's scored a combined 13 runs in the final two games of this series, both wins, after totaling nine in their previous four games, all losses sprinkled with dismal defensive doings.
"It all starts with our pitching and our defense," Alonso said. "I felt like we played really well behind Jesse, and Jesse was just special today. Today, he was pounding the strike zone. He had all of his pitches. He was working up, he was working down. Very nice to see."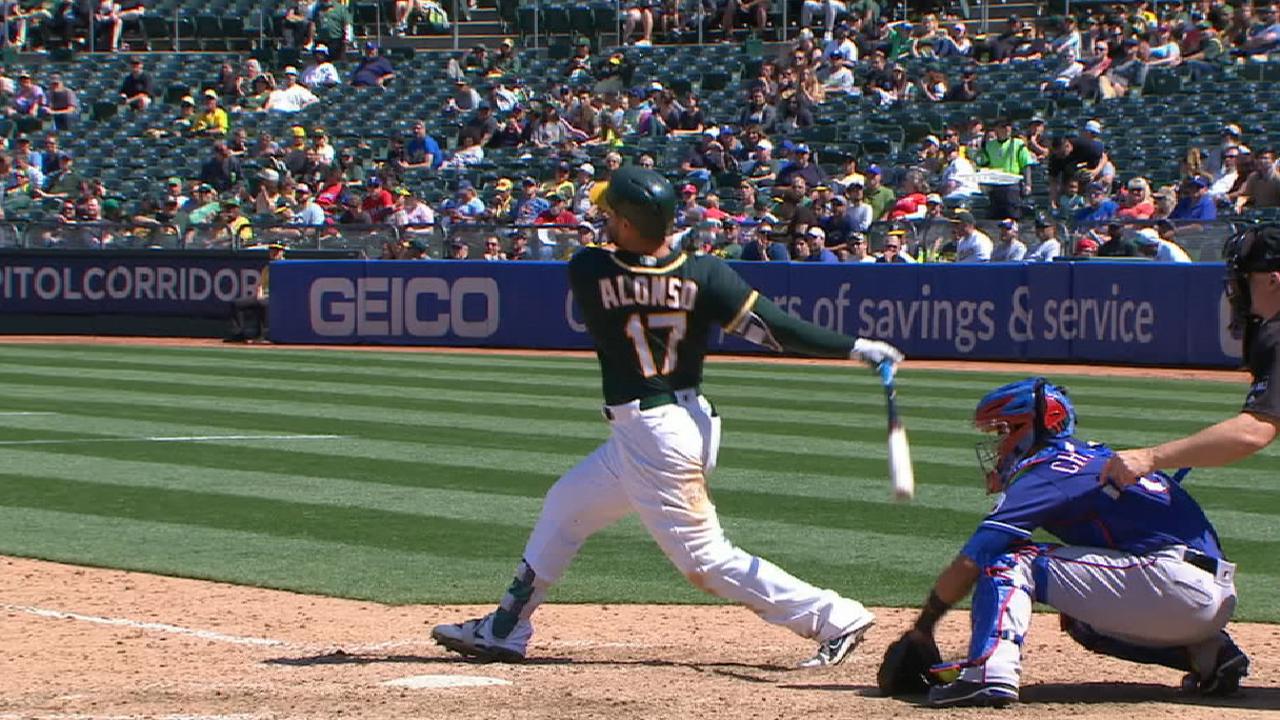 Jane Lee has covered the A's for MLB.com since 2010. This story was not subject to the approval of Major League Baseball or its clubs.