Mengden begins throwing program
Right-hander progressing in rehab following foot surgery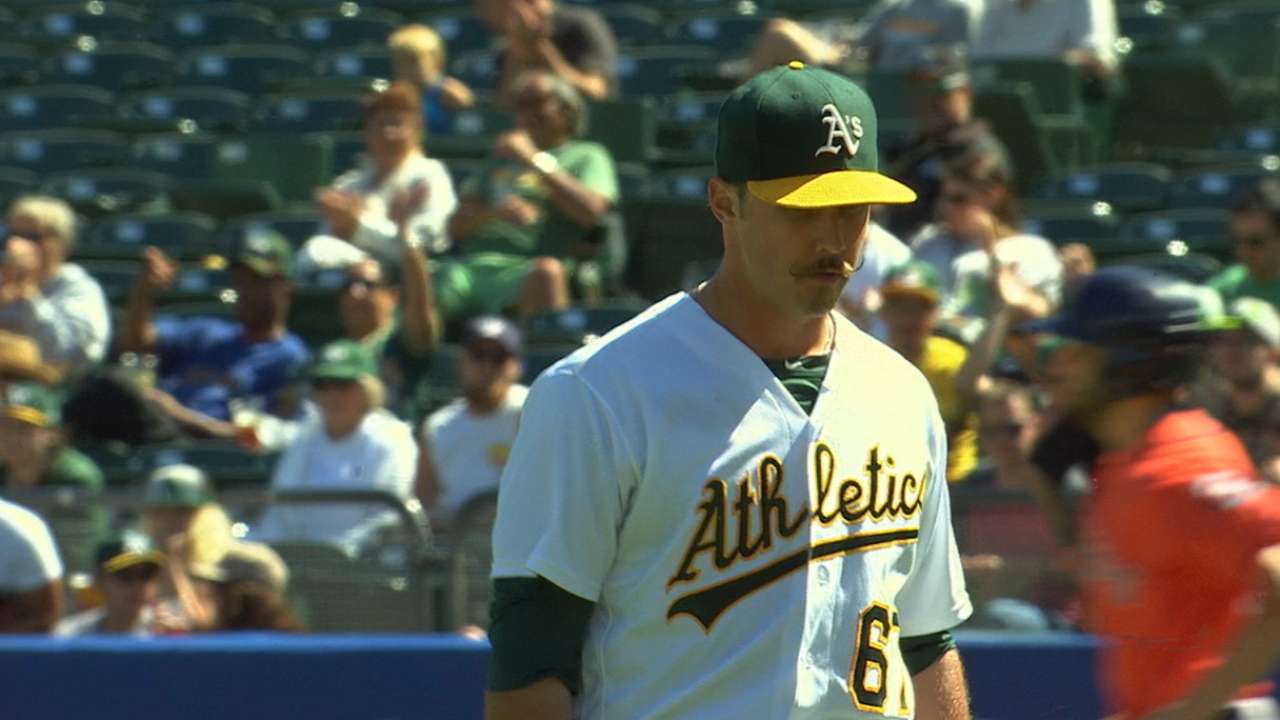 OAKLAND -- Rehabbing A's pitcher Daniel Mengden has started a throwing program as he eyes a midseason return following February foot surgery.
The right-handed Mengden is throwing bullpen sessions, according to A's manager Bob Melvin, who noted, "That's a big step."
"So once we get him facing some hitters," Melvin said, "then we can plot a course."
Mengden fractured a bone below his right big toe while throwing a bullpen session at his home in Houston on Jan. 31, leading to the Feb. 8 procedure and a six-week stretch in a walking boot.
The injury was especially untimely for Mengden, who at the time of the incident was considered a top contender for a job in the A's rotation.
Oakland's starting staff has since been rocked by more injuries, but several pitchers, like Mengden, are on the mend: Kendall Graveman (shoulder) could return next week; Sonny Gray (lat) is expected back when the calendar turns to May; and Chris Bassitt (Tommy John surgery) is looking toward a June return.
"We have some key guys coming back for us, whether it's middle of the season for us," Melvin said. "We've been adding guys to the DL. Hopefully soon, we'll be subtracting guys from the DL. You can never have too much pitching."
Mengden, 24, was 2-9 with a 6.50 ERA in 14 starts as a rookie in 2016. He came to the A's in the July '15 Scott Kazmir trade to the Houston Astros.
Jane Lee has covered the A's for MLB.com since 2010. This story was not subject to the approval of Major League Baseball or its clubs.