MLB.com Columnist
Fred Zinkie
Hot Wire: 10 men to pluck off fantasy waivers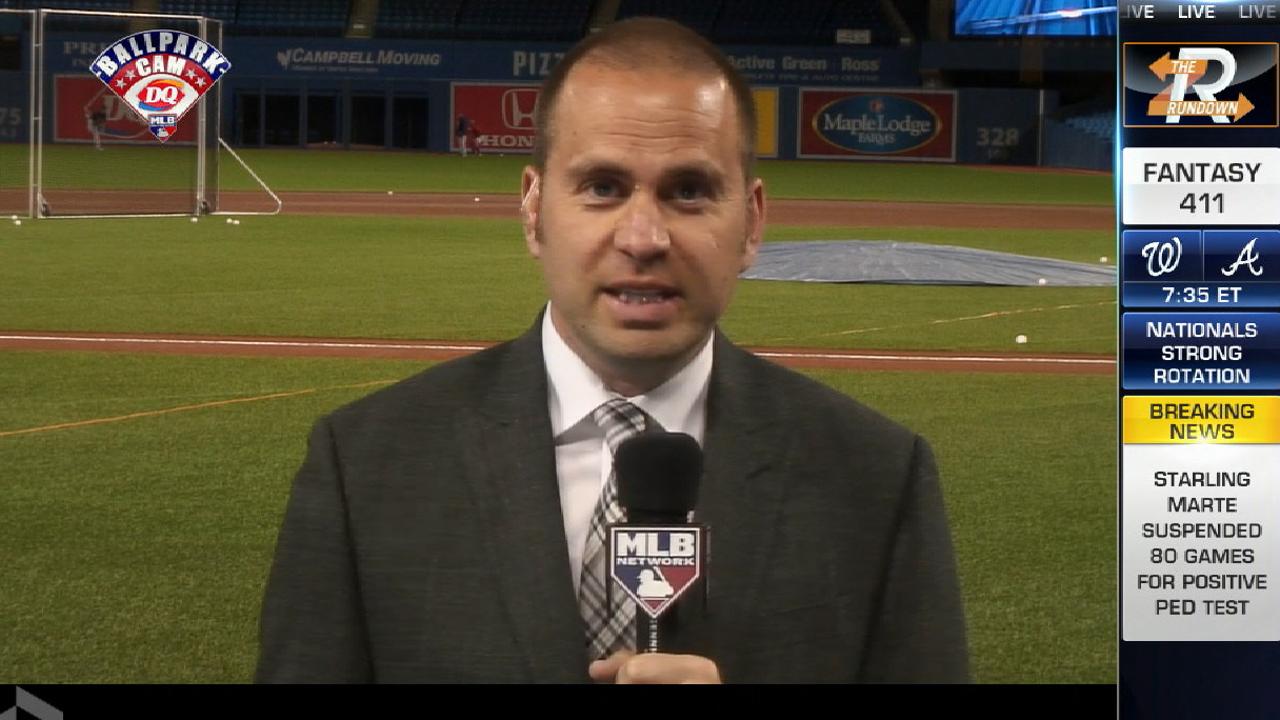 Could your fantasy team use more power? What about steals? Runs, RBIs or wins?
Regardless of your holes, the fantasy waiver wire has a plug or long-term fix to pick up today. Check the following 10 men -- all sitting in waivers in many leagues, and all ready to help you win.
Travis Shaw, 1B/3B, Brewers
Although the sample size is still small, Shaw has posted a 1.310 OPS against left-handers this season after recording a .599 mark in those matchups last year. By handling his own against same-sided hurlers, the lefty slugger may receive the necessary playing time to produce more than 20 homers and 75 RBIs. He could also post a solid batting mark once his .250 BABIP slides towards his lifetime .296 mark.
Consider in: 12-team mixed leagues
Brandon Phillips, second baseman, Braves
In all likelihood, Phillips will never match the elite production from his prime years with the Reds. But the 35-year-old is far from finished as a mixed-league asset, having hit .294 with 24 homers and 41 steals since the outset of 2015. He is a great option for those seeking a reliable five-category contributor in leagues with more than 10 teams.
Consider in: 12-team mixed leagues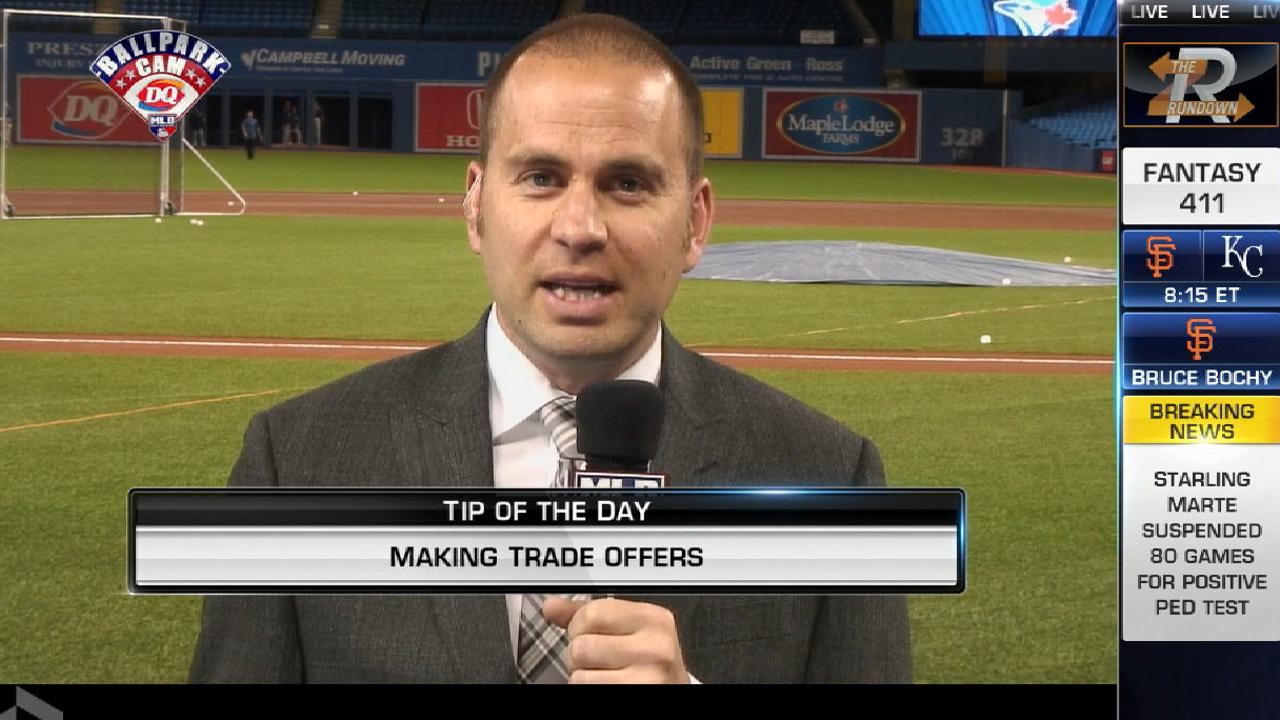 Rajai Davis, outfielder, A's
The speedster -- who led the American League with 43 steals in 2016 -- is hitting just .174 on the young season while dealing with the misfortune of a .200 BABIP. The lack of base knocks are limiting opportunities to display his fleet feet, but Davis could quickly rise up the stolen-base ranks by compiling a handful of singles and walks in the coming weeks.
Consider in: 12-team mixed leagues
Kevin Pillar, outfielder, Blue Jays
Pillar is one of the only members of a struggling Blue Jays squad who has not dealt with a slump or injury thus far in 2017. The center fielder owns a healthy .314 batting mark this year and has previously displayed solid speed by compiling 39 swipes across '15-16. Owners in deep-mixed formats could add Pillar now, with the expectation that his strong start will keep him in the leadoff spot for the foreseeable future.
Consider in: 12-team mixed leagues
Michael Saunders, outfielder, Phillies
Saunders has done little to impress since joining the Phillies in the offseason, posting a .244/.277/.333 slash line during his initial 13 games with the club. But deep mixed-league owners should find roster space for a slugger who made the 2016 AL All-Star team after hitting .298 with 16 homers and a .923 OPS in the first half of last season. Once Saunders gets on track, he should be a solid source of roundtrippers and RBIs.
Consider in: 15-team mixed leagues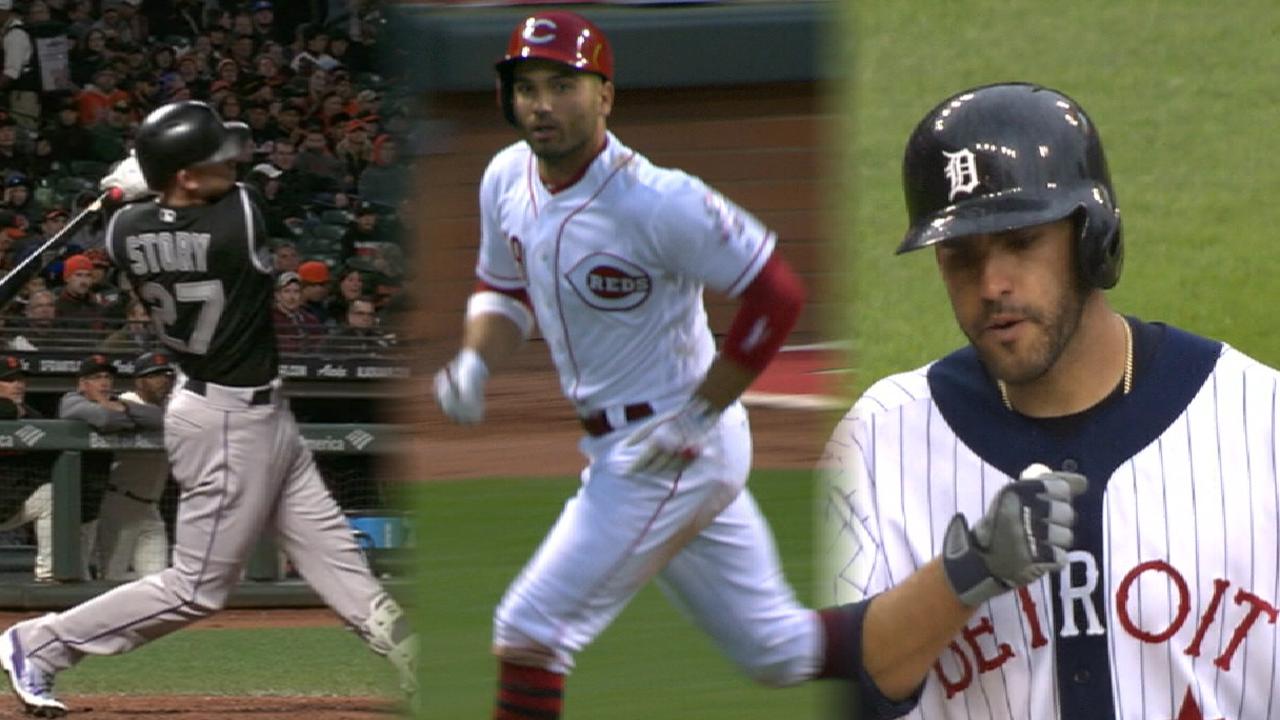 Andrew Triggs, starter, A's
A popular sleeper in deep-league drafts during March, Triggs has opened the season by tossing 17 2/3 scoreless frames during his initial three starts of 2017. Despite his measely strikeout total (nine K's) to this point, he will be rostered by owners who are wise enough to see the potential in a young arm with a lifetime 3.8 K/BB ratio.
Consider in: 10-team mixed leagues
Francisco Liriano, starter, Blue Jays
Liriano bounced back from a disappointing season debut, striking out 10 across 6 2/3 innings of two-run ball against the Orioles on Thursday. With a lifetime 9.3 K/9 rate and a 3.67 ERA since joining the Blue Jays on Aug. 1 of last year, the left-hander has the potential to help those in shallow formats by avoiding additional inconsistencies in the coming weeks.
Consider in: 12-team mixed leagues
Chris Devenski, SP/RP, Astros
Fantasy owners covet Andrew Miller and Dellin Betances but have been surprisingly slow to give similar respect to Devenski. After all, the right-hander has matched the production of virtually any reliever by posting a 1.52 ERA, a 0.77 WHIP and 104 whiffs across 94 2/3 innings out of the bullpen since arriving to the Majors last year. Devenski is especially valuable in leagues with daily transactions or innings limits.
Consider in: 10-team mixed leagues
Matt Bush, reliever, Rangers
With Sam Dyson on the disabled list, Bush is expected to work the ninth inning in Texas for the foreseeable future. Owners need little imagination to envision a scenario in which Bush (lifetime 2.58 ERA, 0.93 WHIP, 9.4 K/9 rate) dominates and prompts manager Jeff Banister to keep Dyson (27.00 ERA, 4.38 WHIP in 2017) in a lower-leverage role upon his return to the active roster.
Consider in: 10-team mixed leagues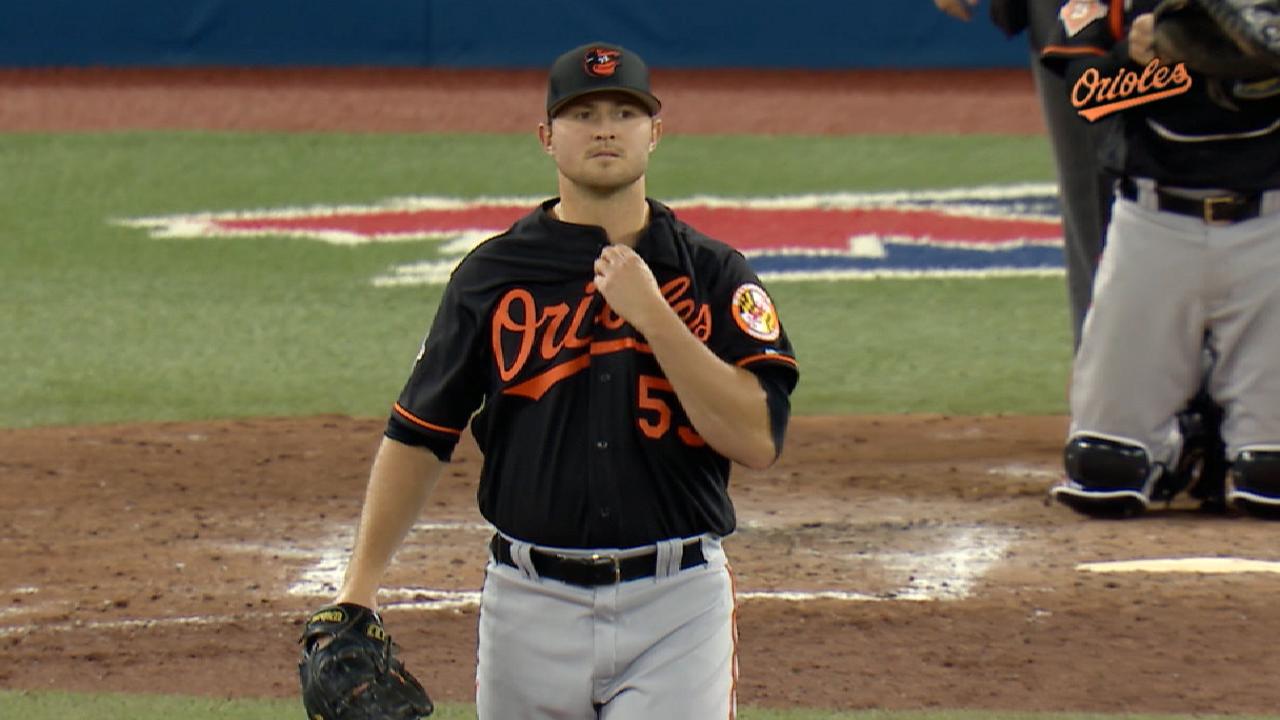 Brad Brach, reliever, Orioles
Having logged a 1.91 ERA, a 1.01 WHIP and a 10.8 K/9 rate since the outset of 2016, Brach should join the active lineup in all leagues until O's closer Zach Britton returns from the disabled list. At worst, Brach is a stellar short-term saves option. At best, he could make a long-term impact in mixed leagues if 10 days on the disabled list does not solve the forearm issues that possibly contributed to Britton producing a 1.86 WHIP across seven innings this month.
Consider in: 10-team mixed leagues
Fred Zinkie is the lead fantasy baseball writer for MLB.com. Follow him on Twitter at @FredZinkieMLB. This story was not subject to the approval of Major League Baseball or its clubs.