Versatile Ramirez coming up big at the plate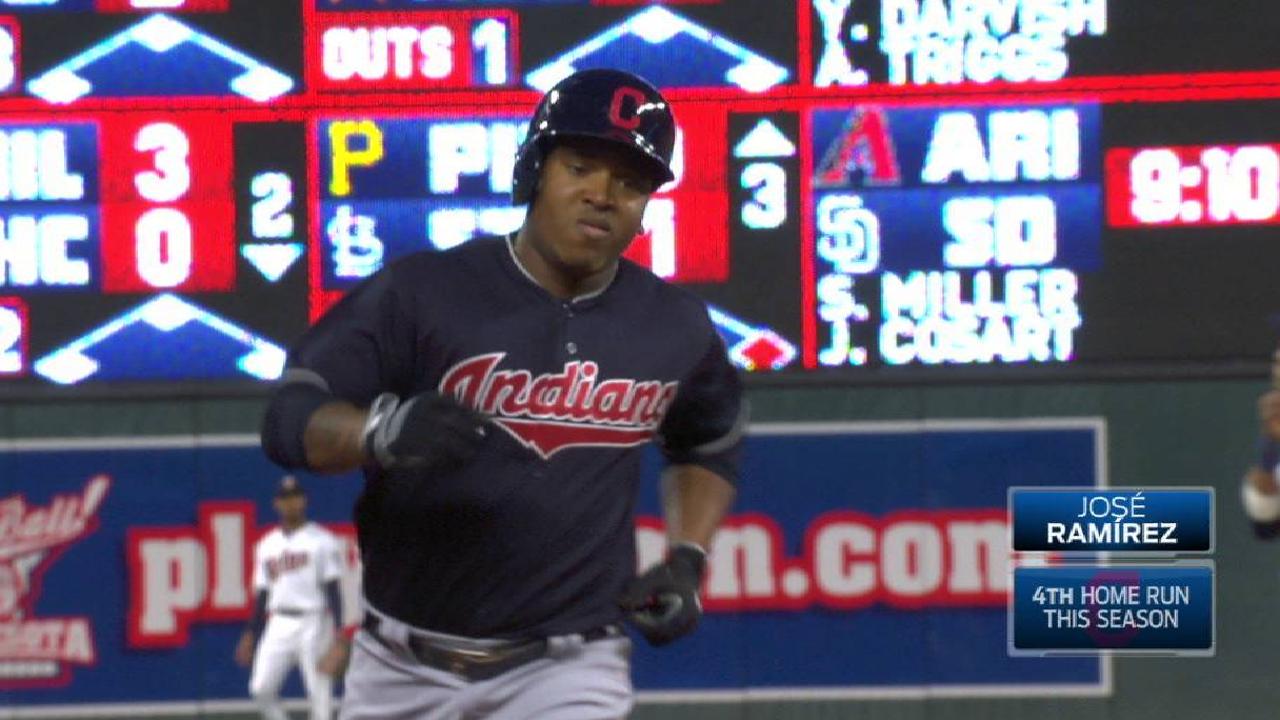 MINNEAPOLIS -- In games in which the Indians' offense has put up big numbers, chances are good Jose Ramirez is somewhere in the thick of things.
Including Tuesday's 11-4 win over Minnesota, Cleveland has scored eight or more runs four times this season. In each of those four games, Ramirez has driven in multiple runs.
The latest multi-RBI night for Ramirez came via his fourth home run of the season. The Indians second baseman tagged Twins starter Phil Hughes for a two-run shot in the top of the third inning that extended Cleveland's lead to 5-2.
"I was just looking for a good pitch, and tried to get a good swing on it because I didn't quite get there in my first at-bat," Ramirez said through a translator. "So I just tried to get a good swing, and that's what I did."
Ramirez currently leads the Indians in many offensive categories, including RBIs (15), on-base percentage (.417), and home runs (tied with Francisco Lindor for the team lead with four). Tuesday's home run gave starter Josh Tomlin breathing room, and allowed Cleveland (7-7) to climb back to .500.
Ramirez's early success in 2017 comes after a successful 2016 campaign in which he hit .312, drove in 76 runs and finished third among Cleveland batters with an OPS of .825. It's the type of performance the Indians have come to expect from Ramirez, now in his fifth Major League season.
"He's been a blessing," Cleveland manager Terry Francona said of Ramirez. "The last year, he's continuing to get better. He's a force. He may not look like it in stature, but he's a force, and he's a good player."
Ramirez scored one of Cleveland's three first-inning runs Tuesday as the Indians took advantage of an error by Twins right fielder Max Kepler. Ramirez took second base when his fly ball was dropped by Kepler, and he later came around to score from second on Lonnie Chisenhall's base hit.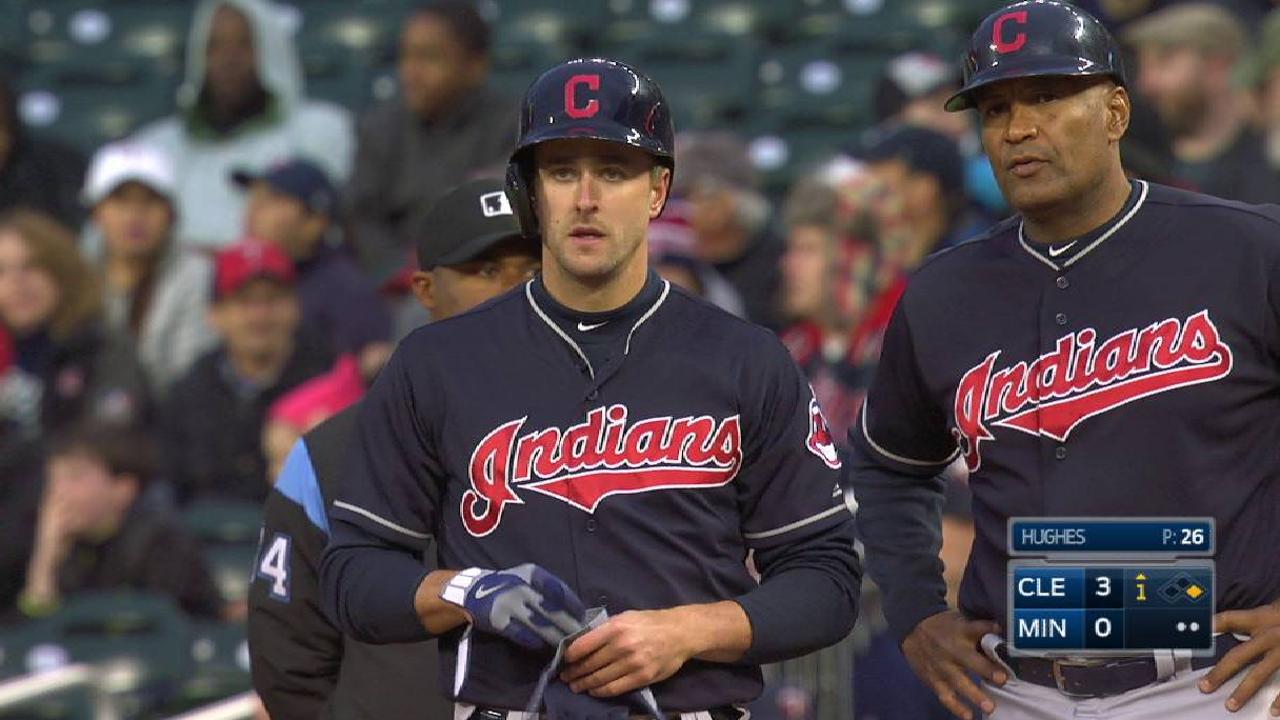 After Minnesota scored a pair of runs to close the gap, Ramirez delivered a counter punch. He connected on an 0-1 offering from Hughes, and put it in the seats in right-center field.
"I was trying to get it in on his hands, but it kind of stayed down," Hughes said. "It was where he could handle it."
It was Ramirez's third homer in a four-game span after hitting two home runs against Chicago on Saturday. He hit only 11 last season.
"He's a really good player," Tomlin said. "I think you're starting to see him kind of grow into the player that he is, and the player he can be for a long time. Whether he's at second base, left field, third base, he can hit. He can play defense. He's an all-around good player, and he plays the game the right way."
Ramirez picked up another hit in the fifth inning with a single to center. It made for his sixth multi-hit effort in 14 games this season.
When asked to give a reason for his early-season success, Ramirez offered a concise answer.
"Working hard," he said. "That's it."
Tyler Mason is a contributor to MLB.com based in Minnesota and covered the Indians on Tuesday. This story was not subject to the approval of Major League Baseball or its clubs.