Arroyo earns meaningful victory
Veteran records first win since 2014 with D-backs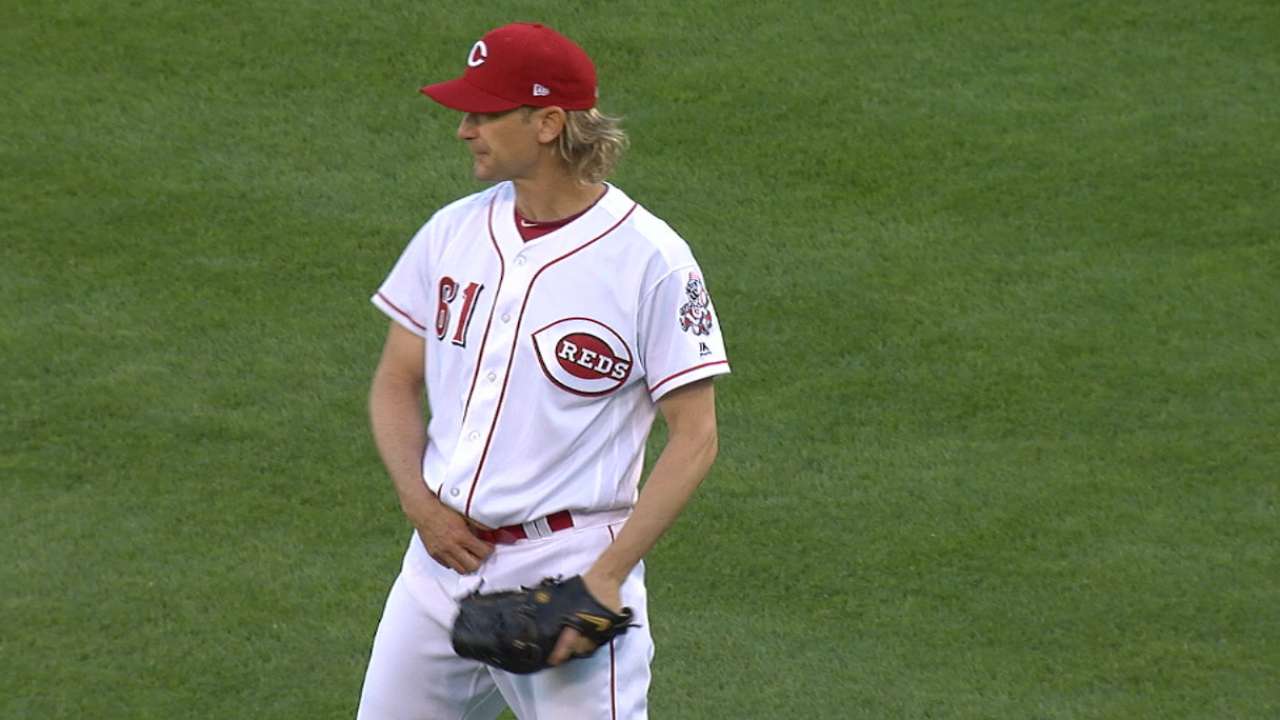 CINCINNATI -- When Bronson Arroyo earned his first big league victory in 1,038 days, it meant as much to Reds manager Bryan Price as it did to the veteran pitcher.
Arroyo pitched five innings in the Reds' 9-3 victory over the Orioles. His last win came on June 15, 2014, with the D-backs, before his arm gave out and he needed Tommy John surgery on his elbow and a shoulder surgery.
Before Tuesday night, Arroyo's last win with the Reds was on Sept. 22, 2013, against the Pirates.
"You have no idea, really," Price said of the meaning. "It's one of my really favorite relationships that I've had with a player in my coaching and managing career. We've always stayed in touch, in the offseasons when he was here and in-season and the offseason after he left. I really value him as a person. It's a relationship that transcends coach-player."
Arroyo, 40, allowed three runs and five hits with two walks and four strikeouts while throwing 82 pitches. According to Elias Sports Bureau, he became the first starting pitcher for the Reds to win a game at age 40 or older since Boom-Boom Beck earned an 8-1 win over the Phillies on May 31, 1945.
"It's been a grind, still is, every day," said Arroyo, who pitched for the Reds from 2006-13 and came to camp as a non-roster invitee. "I think it's more of a battle every single night. I won my last three starts before I shut it down there in Arizona. I didn't know if that was the last time I'd get a win in the league. So that was pretty special."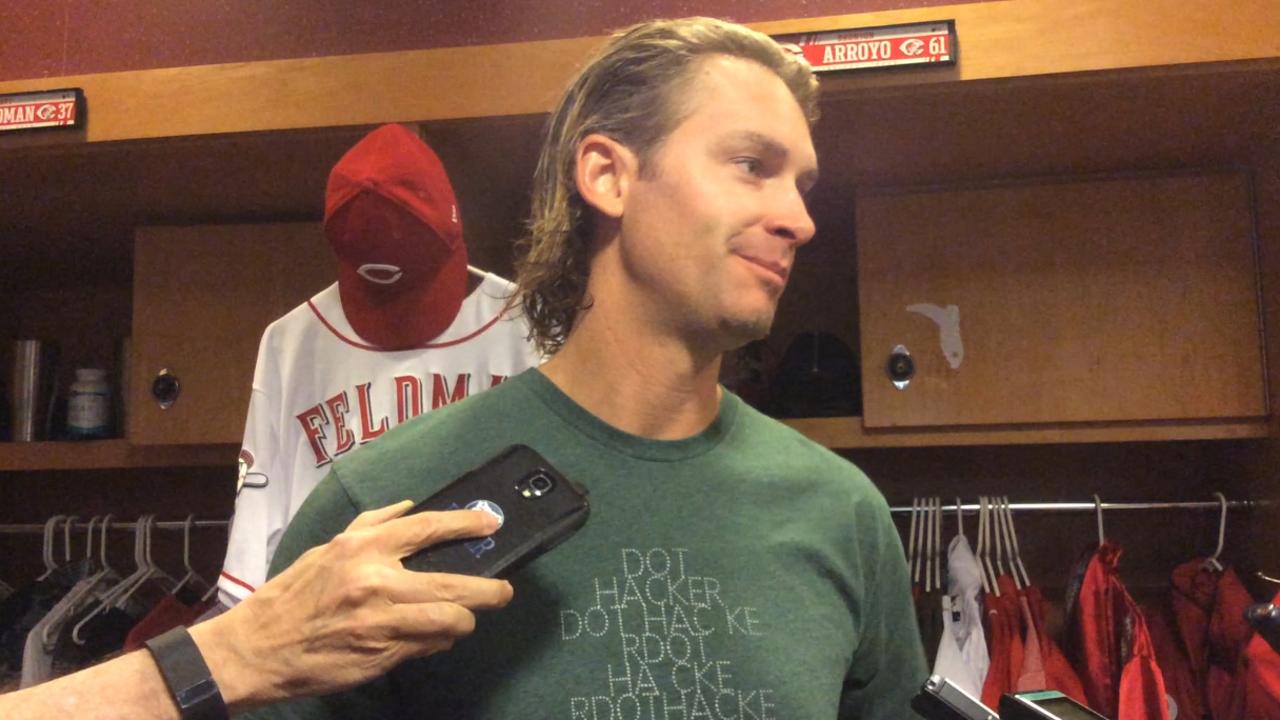 As it's been during his comeback, and often during his career, Arroyo relied on guile. His velocity still is diminished from two arm surgeries and a long layoff. According to Statcast™, his fastball velocity averaged 85.1 mph while his slider averaged 74.4 mph.
The Orioles, with the second-most homers in the American League and the best record in baseball, did not offer him a cupcake lineup. The first run Arroyo allowed came on a two-out broken-bat RBI single by Jonathan Schoop in the second inning. The Reds had a 9-1 lead in the fifth when Adam Jones hit a two-run homer.
"I felt a little stronger today, definitely a little crisper with the sinker and the breaking ball," Arroyo said. "I'm still getting a little more winded as far as my arm a little sooner than I'd like. Those pitch counts I've thrown up the last two starts for sure, I feel like I should be able to get into the seventh and the eighth under normal conditions. I don't know if my arm's going to come around and get stronger. I've been efficient enough to make it work."
Arroyo had a 9.90 ERA over his first two starts and started to wonder if he might be finished if he didn't improve within a couple of more starts. Price spoke to him about giving himself a break considering the long layoff. But Arroyo put pressure on himself to perform up to a higher standard.
"If I was a guy who threw 100 in my youth like Bartolo Colon and I was down to 92, then it wouldn't be so big of a deal," Arroyo said. "I've always been a thin guy, never been a hard thrower. Hardly anybody comes back from a shoulder surgery much less both [shoulder and elbow] at the same time, I felt like that just, honestly, to make a club was the tough part. Obviously, winning games still isn't easy. Hopefully, we'll get a few more."
Mark Sheldon has covered the Reds for MLB.com since 2006, and previously covered the Twins from 2001-05. Follow him on Twitter @m_sheldon and Facebook and listen to his podcast. This story was not subject to the approval of Major League Baseball or its clubs.