Trending upward, Severino strikes out 10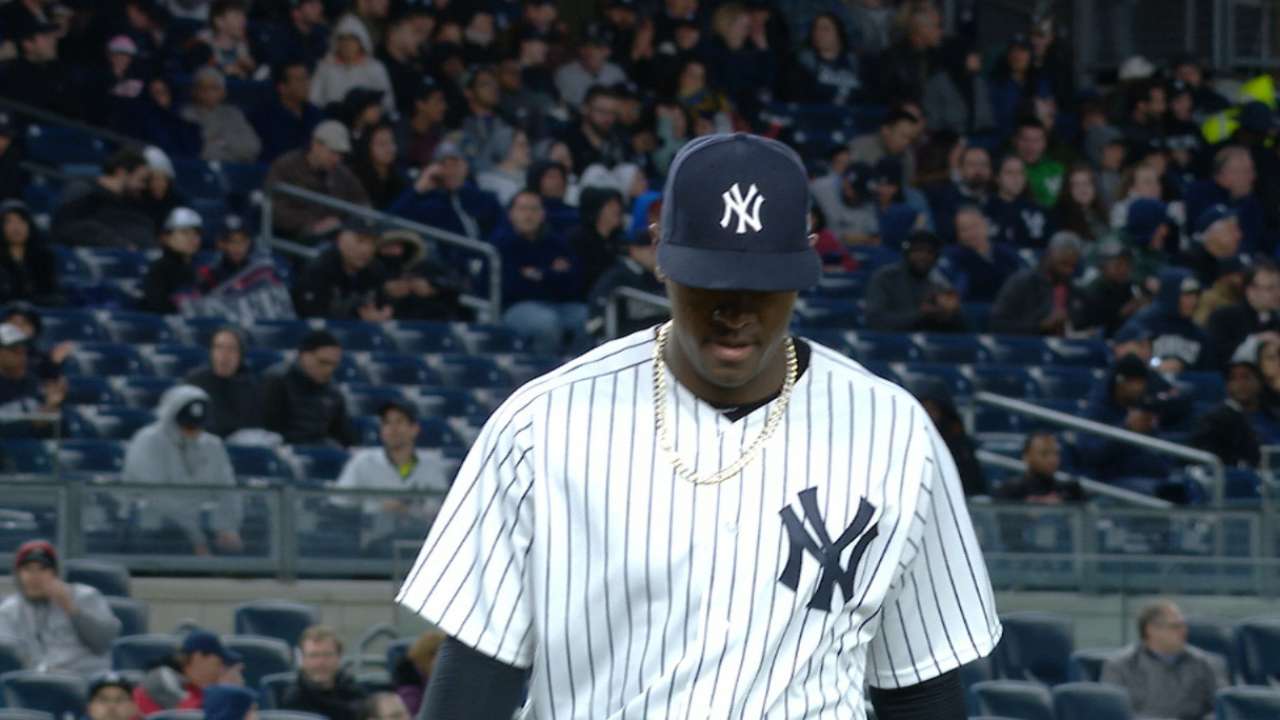 NEW YORK -- There was one pitch that Luis Severino wished he could bring back from the visiting bullpen, but that hanging slider to Avisail Garcia didn't ruin how the right-hander felt about what otherwise was another very encouraging outing for him and the Yankees.
Severino has racked up the two highest strikeout totals of his career in successive starts, whiffing 10 White Sox over a career-best eight innings in the Yankees' 4-1 loss on Tuesday. Severino struck out 11 batters in his previous outing, a victory over the Rays on Thursday.
"I feel happy because I battled. I think I gave a chance to the team," Severino said. "My confidence, I have all my confidence. I'm throwing my changeup for a strike, getting ground balls with the changeup. My fastball command is good. My slider is good. I just need to be more consistent."
When the Yankees named Severino their fourth starter coming out of the spring, they did so by making it clear that the job was not set in stone.
After a so-so season debut against the Orioles in Baltimore, Severino has excelled in two Yankee Stadium starts, with his fastball-slider combination proving lethal to opposing lineups. The Yankees are thrilled to see the difference.
"Last year I was missing a lot. My fastball command wasn't there. I didn't have my changeup," Severino said. "I think last year I was trying to rush to the plate, trying to throw as hard as I can. This season, I'm just trying to hit the glove. That's it."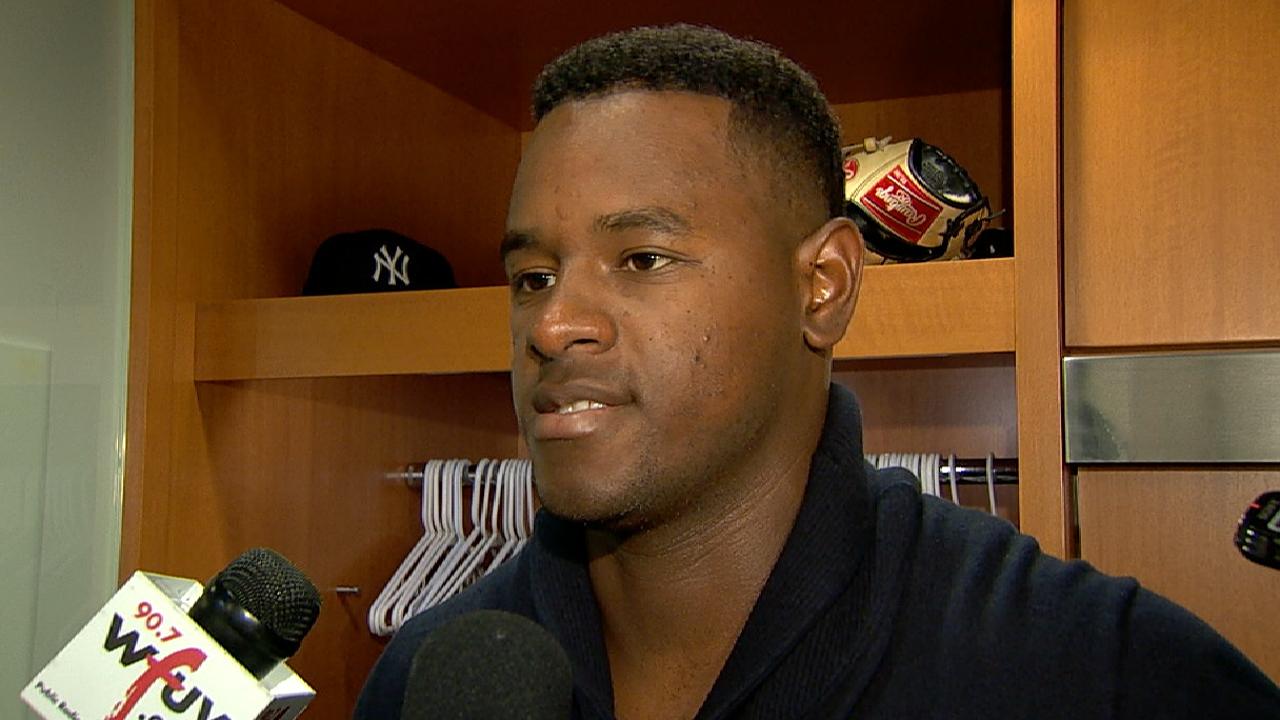 Severino retired 18 of the first 19 batters he faced on Tuesday, a string interrupted by Leury Garcia's third-inning home run.
"The first couple of innings there, he was punching out everybody," catcher Austin Romine said. "We were able to do a lot of good things with it -- throw it back door, throw it back foot. I was happy with the way he was working out there."
Commanding the zone with precision, Severino has struck out 27 against just two walks. The three-run blast in the seventh came after shortstop Pete Kozma flubbed a double-play grounder that would have cleared the bases.
Instead, Severino was gifted an out by a Jose Abreu bunt popup before serving up the 429-foot shot to the dangerous Garcia, who has tallied 13 RBIs through Chicago's first 13 games.
Severino said that he was not unnerved by Kozma's error, and manager Joe Girardi agreed, saying that the hurler made just one bad pitch.
"His stuff was as good tonight as we've seen it, and I thought he pitched as well tonight as we've seen," Girardi said. "It's unfortunate we didn't turn the double play in the seventh. It changed the complexion of the inning, but I thought his stuff was really good tonight."
Bryan Hoch has covered the Yankees for MLB.com since 2007. Follow him on Twitter @bryanhoch and on Facebook. This story was not subject to the approval of Major League Baseball or its clubs.