Treinen's issues may mean a change at closer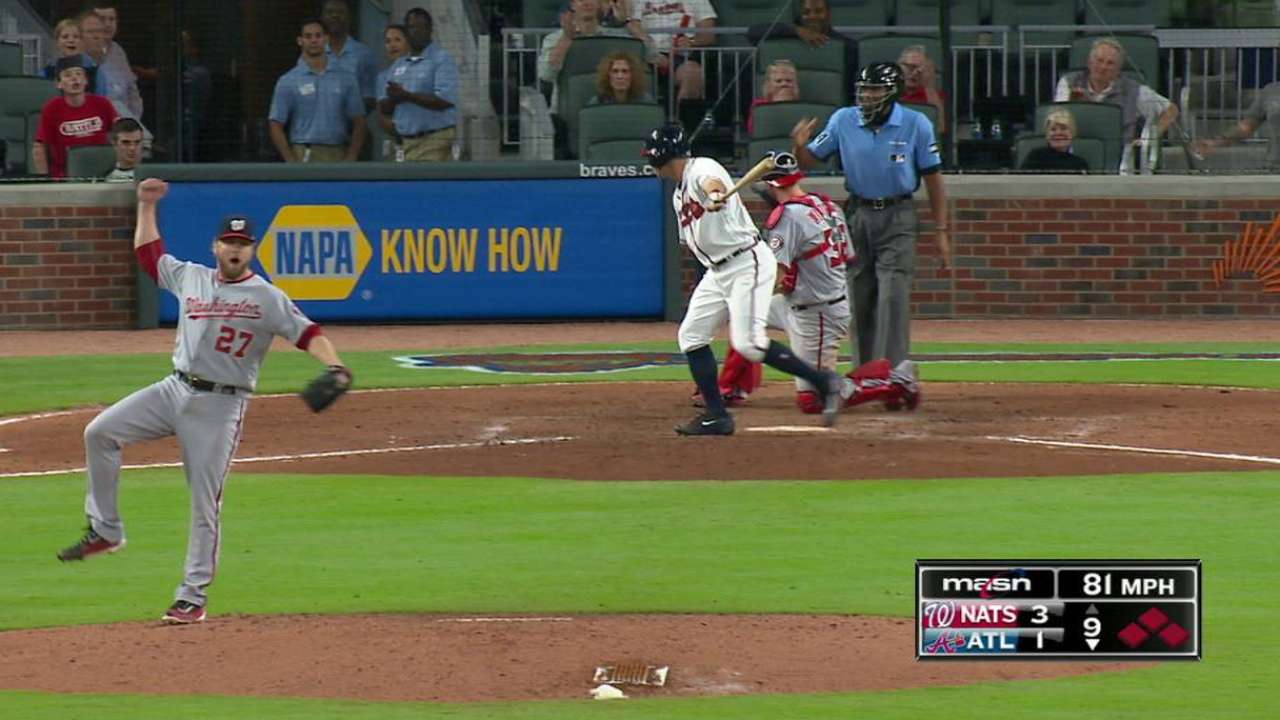 ATLANTA -- The Nationals are considering making a change at closer after another rocky ninth inning in Tuesday's 3-1 victory over the Braves at SunTrust Park.
"We got to do something to shore up our closer situation because this ain't working," manager Dusty Baker said.
Blake Treinen, who was named the closer after winning a competition this spring, has continued to struggle in the role and has had trouble finding the strike zone in his last two outings.
Treinen began Tuesday's ninth inning with a three-run lead and promptly gave up a single to Freddie Freeman. He forced Nick Markakis into a forceout at second before his outing went completely south. Brandon Phillips singled to right field, and Treinen surrendered back-to-back walks to Tyler Flowers and Kurt Suzuki, the latter of which forced in a run and ended the night for Treinen.
"It [stinks]," Treinen said. "You want to finish the game. ... It [stinks]."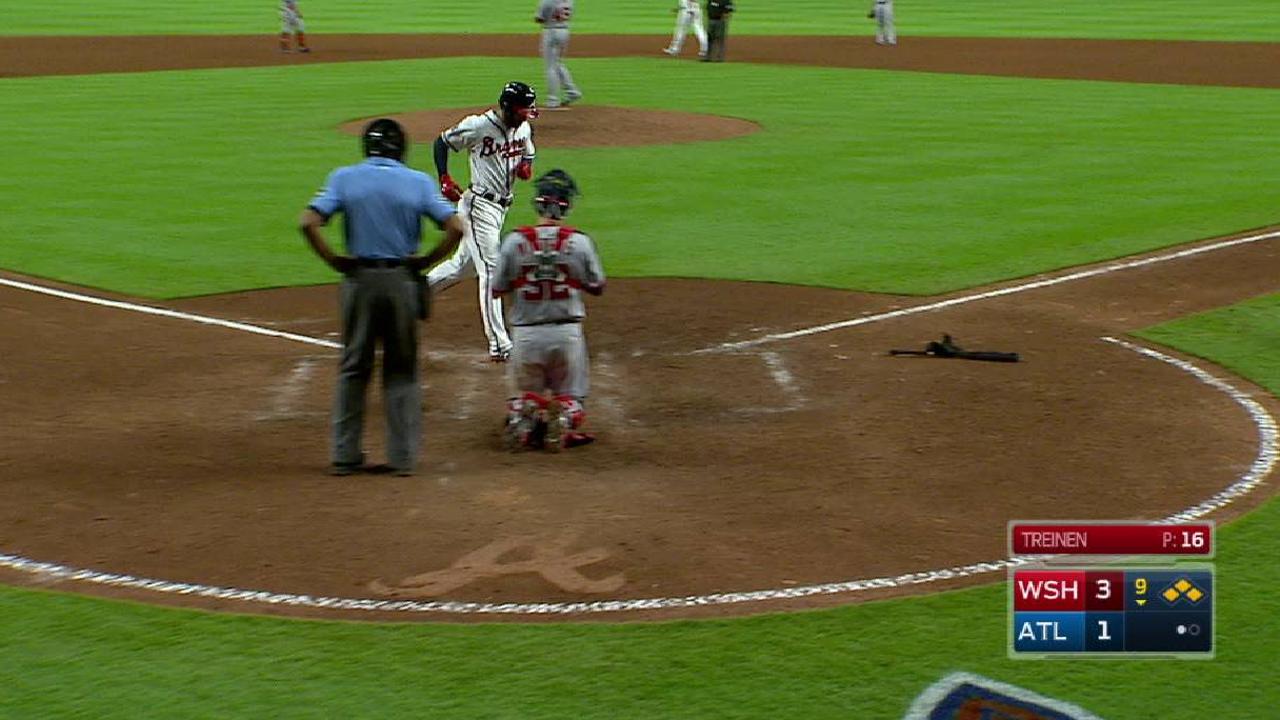 The Nationals searched for an experienced closer this offseason but struck out trying to land one through free agency. The Giants outbid the Nats for Mark Melancon. Washington offered Kenley Jansen more money, but he ultimately decided to return to the Dodgers. The Nats were interested in other relievers with experience pitching the ninth inning, but they were not able to acquire anyone.
Still, the Nats said they were not concerned because their in-house options were capable of handling the job. In Spring Training, they debated between the three pitchers they saw as most capable -- Koda Glover, Shawn Kelley and Treinen, who ultimately won out because of his durability compared to the other two pitchers and his dynamic sinker.
But Treinen has not been sharp to start the season. In eight appearances, he has given up five runs in 6 1/3 innings (7.11 ERA) with six walks.
"Walks and guys that are not supposed to be hitting him that hard are hitting him," Baker said regarding the most concerning signs for Treinen. "I don't know. We just got to talk about it."
The Nationals' bullpen as a whole has struggled to start the season, but if the team makes a change at closer, Kelley seems to be the favorite. He was the one Baker called upon to escape a bases-loaded jam in the ninth. Kelley has now recorded four consecutive scoreless appearances and has emerged as their most stable reliever.
"I'm just trying to pick [Treinen] up," Kelley said. "Just like you do any other time when one of your boys goes out there and leaves some runners on and doesn't have it that night."
Jamal Collier covers the Nationals for MLB.com. Follow him on Twitter at @jamalcollier. This story was not subject to the approval of Major League Baseball or its clubs.