Chin up! Adrian snags Ryu's flip for wild out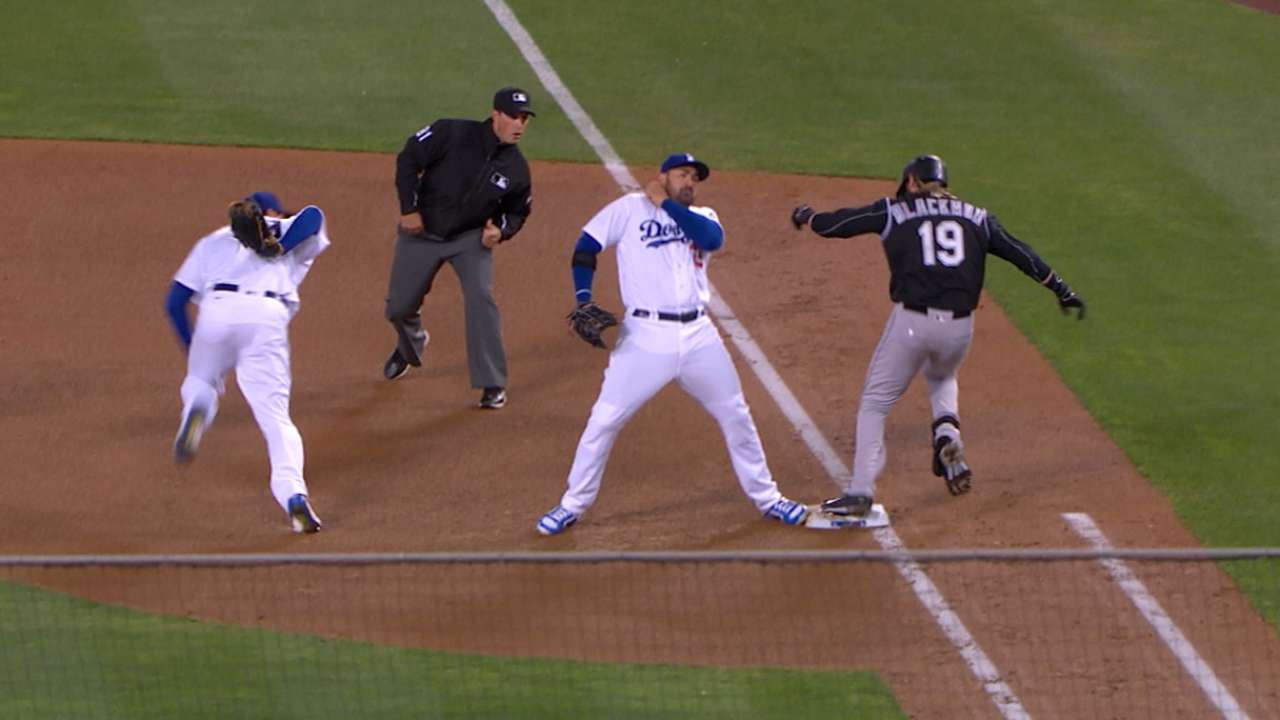 LOS ANGELES -- Dodgers defense this year has been a little suspect, but not the case with pitcher Hyun-Jin Ryu.
Leading off the top of the third inning of Tuesday night's 4-3 loss, Colorado's Charlie Blackmon hit a dribbler toward first base. Ryu gloved the roller near the fringe of the grass and flipped it with his glove to first baseman Adrian Gonzalez.
Gonzalez caught the ball with his bare right hand, pinning the baseball to his chin and umpire Quinn Wolcott made the out call.
Ken Gurnick has covered the Dodgers for MLB.com since 2001. This story was not subject to the approval of Major League Baseball or its clubs.