Speed adds new dynamic to Mariners' offense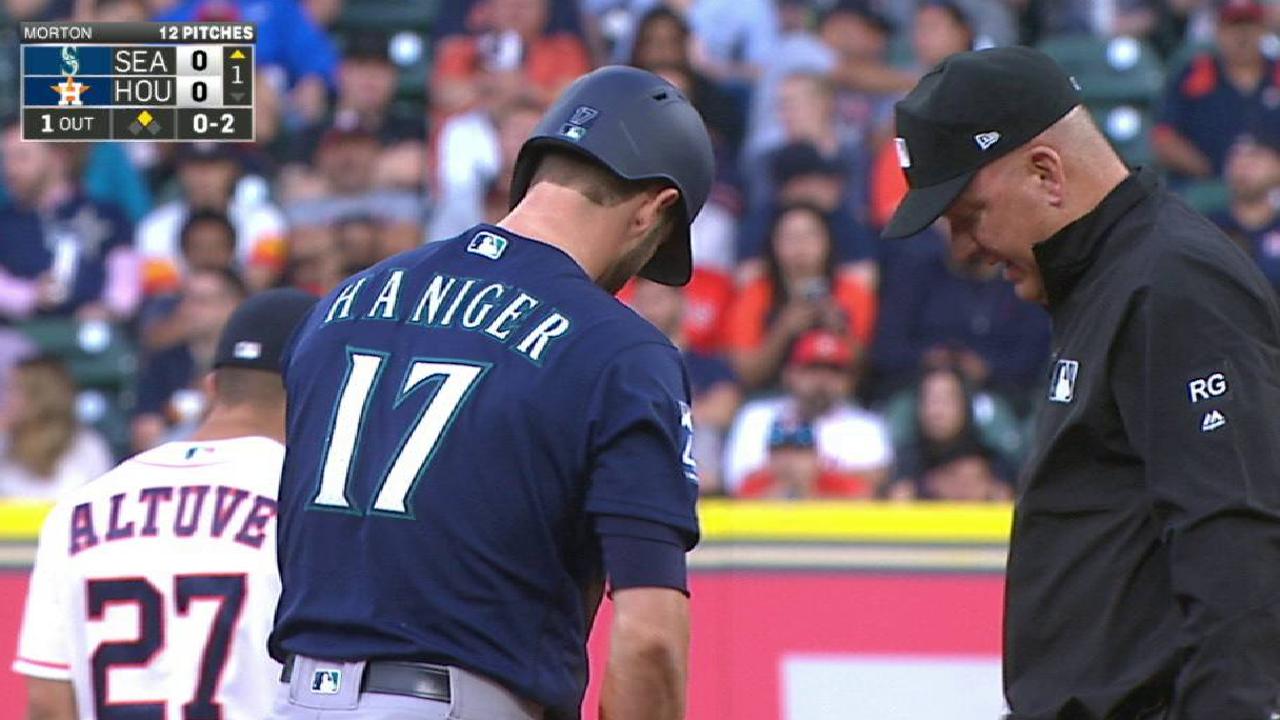 SEATTLE -- When the Mariners staged a two-run, ninth-inning rally in a recent comeback victory over Texas, the ball never left the infield.
Welcome to the speedier 2017 version of Seattle's offense.
With the offseason trade acquisitions of Jarrod Dyson and Jean Segura -- along with returning Leonys Martin -- the Mariners bear little resemblance on the basepaths to the team that finished 12th in the American League last season with 56 stolen bases.
"I do like it, I like it a lot," manager Scott Servais said. "I think we're less comfortable to play against. You certainly see the pitchers are very aware when Dyson and Leonys and the other guys are on base. Repeated pick-off throws, it's just an attention to that that then takes some of their focus away from our hitters. It allows us to score runs in different ways."
The Mariners entered Tuesday's game against the Marlins with an AL-best 13 steals, led by Dyson and Martin with four apiece. Segura, who had 44 steals with Milwaukee in 2013 and 33 last season with Arizona, had three steals in eight games before going on the 10-day DL with a strained hamstring. The Mariners have only been caught stealing once.
Dyson, who had 30 or more steals in four of the last five seasons with Kansas City, has been successful on each of his last 16 attempts. Martin had 24 steals last season, and has twice topped 30.
Mariners catcher Mike Zunino knows the kind of pressure that speed puts on a pitcher and the defense.
"The biggest part of having those guys on base is that it draws a pitcher's attention, and the attention is no longer just on the batter," Zunino said. "When you can do that, there's a lot more mistakes to be had hitting-wise. That truly is a testament to those guys that are on the bases, just sort of wreaking havoc."
In each of the Mariners' last two games, opposing pitchers have thrown wildly on pick-off attempts. Each Mariners runner advanced and eventually scored.
In the 8-7 comeback win over the Rangers on Sunday, the Mariners scored two runs in the ninth with three infield singles, including a bunt; two walks and two stolen bases.
"We scored two runs, came from behind, and we didn't have a ball leave the infield the other day," Servais said. "That's an infield hit, it's a stolen base, it's a bunt, there's a lot of things that went on that inning and we never hit a ball out of the infield. That wasn't such the case last year."
Worth noting
• Segura will likely play one or two rehab games before rejoining the team, Servais said. Segura, eligible to be activated on Friday, will likely rehab with Class A Advanced Modesto, if schedules align.
Jim Hoehn is a contributor to MLB.com based in Seattle. This story was not subject to the approval of Major League Baseball or its clubs.