After brief return, Prado out with calf cramp
Veteran exited Monday's game against the Mariners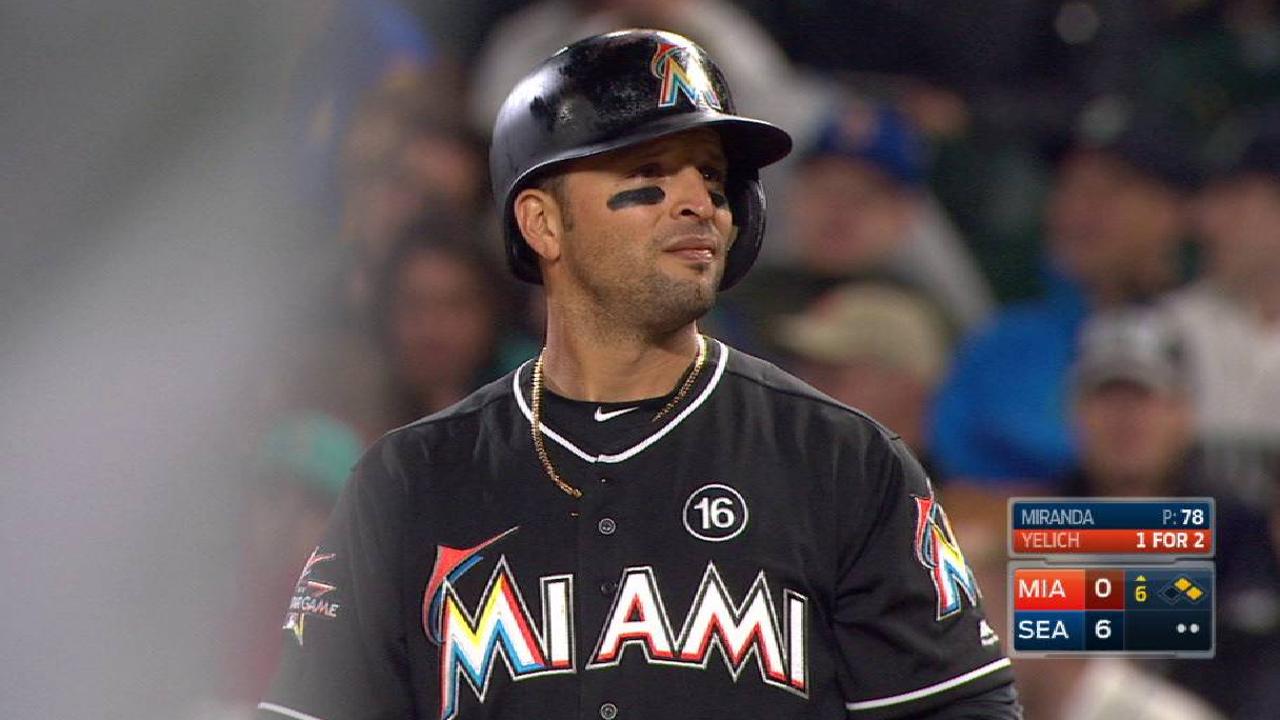 SEATTLE -- A day after Martin Prado played in his first game of the season, the Marlins third baseman was out of the lineup because of an issue with the same right leg that kept him out since mid-March.
Prado exited Monday night's game early because of a cramp in his right calf, according to Marlins manager Don Mattingly, and Prado was held out of Tuesday's lineup.
It was a precautionary measure, and apparently not anywhere near as severe as the hamstring strain Prado suffered on March 15 while playing for Team Venezuela in the World Baseball Classic. But it could end up costing Prado three days, if the Marlins decide to rest him again Wednesday prior to the club's off-day Thursday.
"We're happy today with the way he feels, because he felt like that was a cramp last night, it didn't get anything more than that, and we just felt like it wasn't worth the risk of putting him right back in there tonight," Mattingly said. "So we'll see how he does. … If not tomorrow, maybe Friday."
Prado did normal baseball activities on the field Tuesday, and Mattingly said Prado wanted to play.
"He wasn't too happy, probably, with me or the medical staff, but that's what we're here for, really," Mattingly said. "And we talked about the length of the season and where we're at right now.
"It's just not worth taking the chance with him tonight. And he's a little frustrated, just from the standpoint of he just came off the DL and that … happened. … We just have to protect him."
Rojas relishing role: Miguel Rojas is enjoying his recent job as an everyday player. He entered Tuesday with a .333 batting average, while mostly spelling the injured Adeiny Hechavarria at shortstop. And Rojas has caught the Marlins' attention, although he's not surprised, given all the work he did in the offseason with Prado in Venezuela.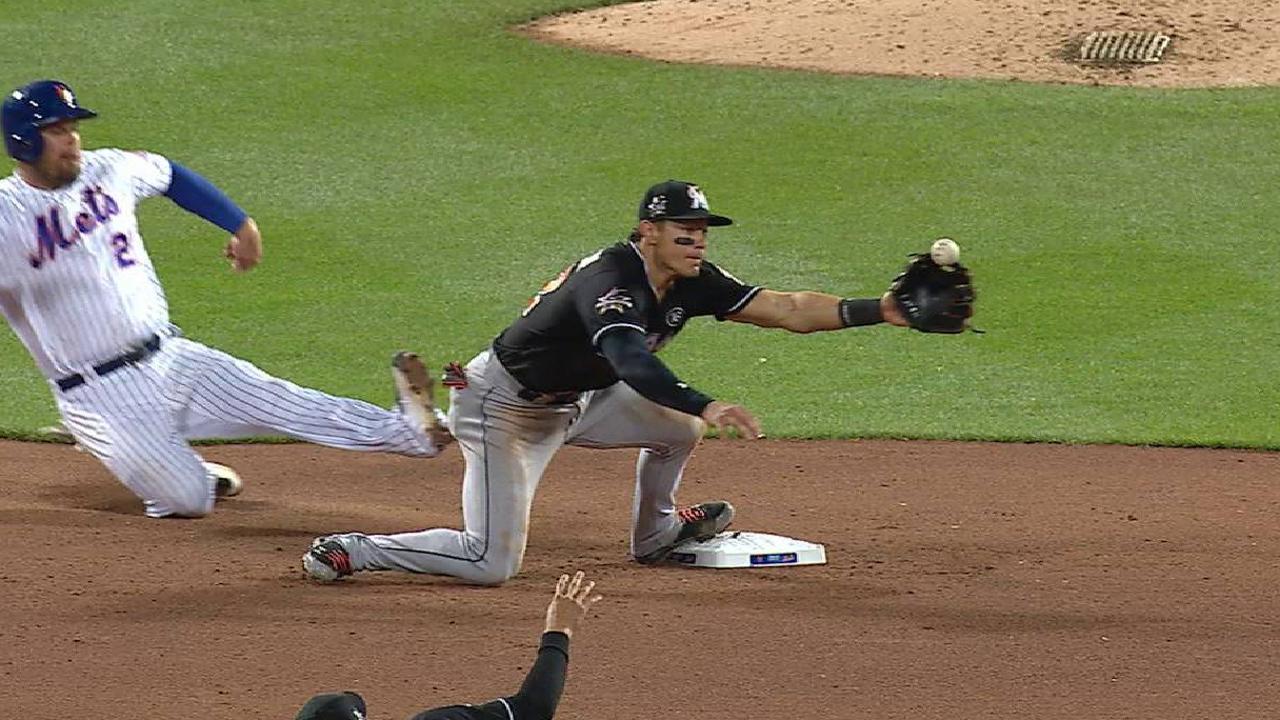 "You spend your offseason thinking about how you're going to play every day," Rojas said. "I knew coming into this season that I was going to be the bench guy, but I prepared myself as if I was going to play 162 games. That's the only way you can be ready for that opportunity."
Mattingly, who also managed Rojas while with the Dodgers, said he has particularly enjoyed watching the infielder's development.
"When Miggy came to L.A., the reputation was all glove, no hit, and he's just gotten better and better," Mattingly said. "He's a great kid, and he works really hard. You love to see a guy improve like that."
Speaking of Hechavarria: Hechavarria, who has been on the disabled list since April 9 because of a left-oblique strain, played Monday night for Class A Advanced Jupiter, then again on Tuesday night for Double-A Jacksonville.
Mattingly said if Hechavarria came out of Tuesday's game in good shape, Hechavarria would fly to San Diego to meet the team this weekend, with hopes that he'd be "able to play early in that series."
Doug Miller is a reporter for MLB.com. Follow him on Twitter @DougMillerMLB. This story was not subject to the approval of Major League Baseball or its clubs.