Carew rallies for organ donation awareness
Hall of Famer received heart, kidney from former NFL player Reuland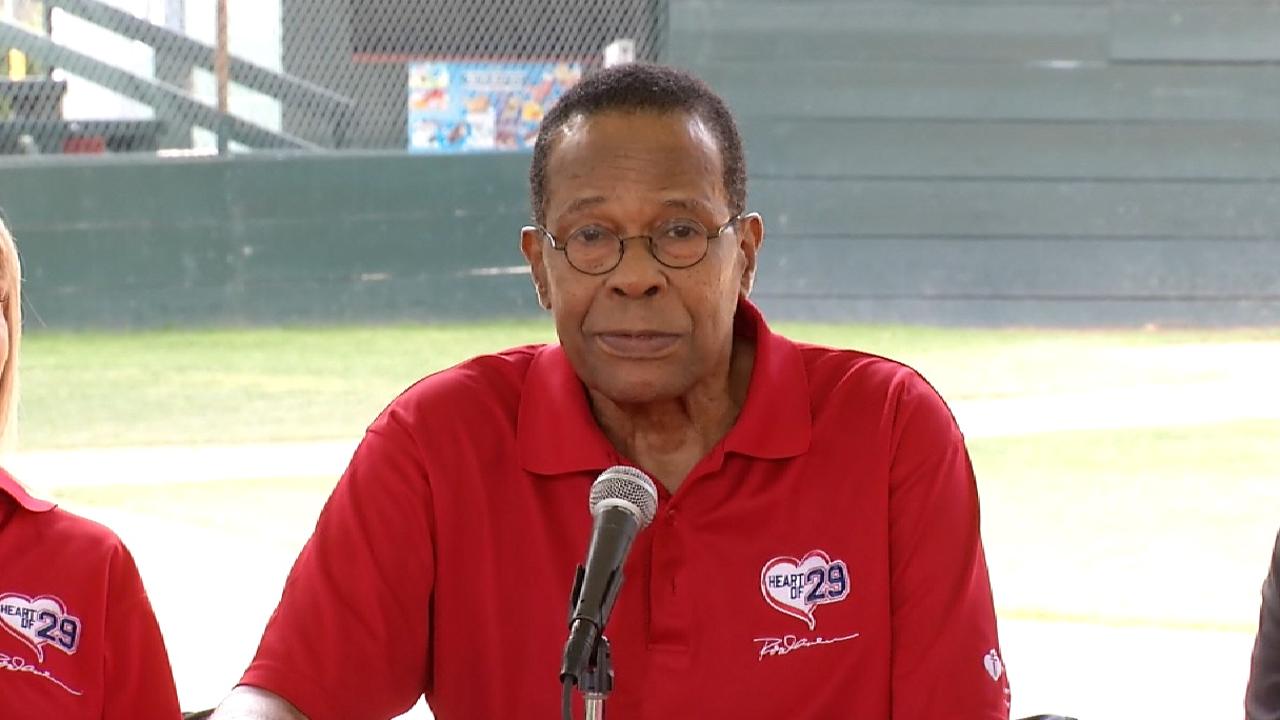 LOS ANGELES -- Rod Carew has been blessed with new life, thanks to a heart and kidney transplant, and the Hall of Famer has turned his attention to saving the lives of others by raising awareness for heart disease and organ donations.
Carew, 71, was in good spirits and looking healthy on Tuesday morning during a news conference at the Encino Little League Baseball Park. It's been four months since Carew received the organs during a 13-hour operation.
"It's been a long journey," said Carew, who recently learned whose heart and kidney are keeping him alive.
Carew's donor was Konrad Reuland, a former NFL tight end who died of a brain aneurysm on Dec. 12. Four days after Reuland died at the age of 29, Carew received his heart and one of his kidneys.
It's believed to be the first heart transplant case involving former professional athletes.
"This is unheard of in this field," said Tom Mone, CEO of OneLegacy, the United States' largest organ-recovery agency. "It's a special moment that is worth recognizing, the uniqueness of this gift of life, and to remind us all of the value of giving the gift of life."
Carew, the 1977 American League MVP, knows he's fortunate to be alive.
Carew survived a major heart attack in 2015. In July, a subdural hematoma was discovered in Carew's brain, which kept him from being eligible for a heart transplant until November. Carew was moved to a higher priority on the transplant list by Dec. 9, and received the organs a week later.
Reuland's family said their son was in "tip-top" shape before an aneurysm ruptured behind his left eye on Nov. 30.
"He was in his prime," said Konrad's brother, Austin. "His heart really was a Ferrari, and Rod got one incredible heart. I just can't wait to see the progress Rod makes in the near future, and I couldn't be happier to see that Konrad's heart went to someone so deserving."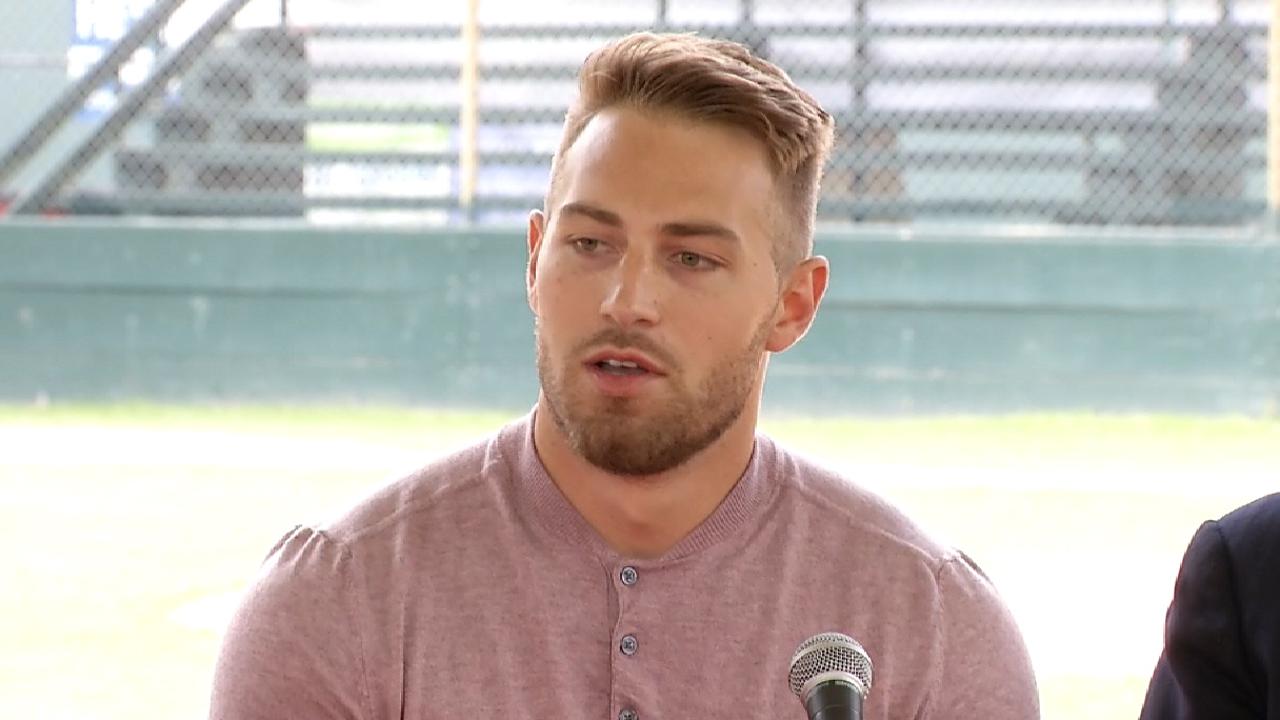 Now, Reuland's spirit lives on through Carew.
"I've got a great partner in Konrad, he's given me a strong heart," said Carew, who starred with the Twins and Angels. "Every day the doctors came in, they would say, 'Boy, he's roaring today.' It's good to be here, and hopefully we can get the word out to save more lives."
Carew and his wife, Rhonda, have already saved at least one life.
While Carew was recovering from his heart attack, Rhonda received a call from the wife of former Major League pitcher Clyde Wright, one of Carew's good friends. Wright had learned of Carew's situation and decided to get his heart checked.
"He found out that he had a 97 percent blockage, and the next week he had a triple-bypass operation, saved his life," Carew said. "So on his birthday, he called me and said, 'Thanks so much for giving me another birthday to spend with my grandkids.' It felt good, because it's something that I've always wanted to do. I've always wanted to help others do better and get better."
Carew and his wife have since partnered with the American Heart Association on a campaign called the Heart of 29 to raise awareness for heart disease, organ donation and other health-related issues.
"That was the most important thing to me, because I think my friend upstairs gave me another opportunity to continue his work," Carew said. "So that's why I was left behind."
The Carew and Reuland families hope their inspiring story can create a positive impact moving forward.
Mary Reuland, Konrad's mother, is thankful her son's organs are being put to good use.
"I got to listen to my son's heart again, so for me, that benefit was immense," she said, tearfully recalling how she rested her head on her son's chest, listening to his heartbeat for hours on their final day together, then doing the same when they met Carew.
The Reulands are glad to know the recipient of Konrad's organs. Most donor families don't discover the identities of the recipients for several years, if ever. The family initially learned of Carew's transplants in the news and started to connect the dots.
"It's comforting to know that a part of your loved one is still down here and helping," Austin Reuland said.
Carew has a message for anyone considering becoming an organ donor.
"Just remember they're going to play an important part in someone's life," he said. "If you ever get the opportunity to do that, why not? Life is a gift. It's a gift from our Father upstairs. It's a very special thing, that you can help somebody else maybe reach their goals in life that they probably wouldn't have been able to if they didn't have a donor or an organ donated to them."
Austin Laymance is a reporter for MLB.com. This story was not subject to the approval of Major League Baseball or its clubs.