Sarah's Take: Hill injury puts onus on LA bats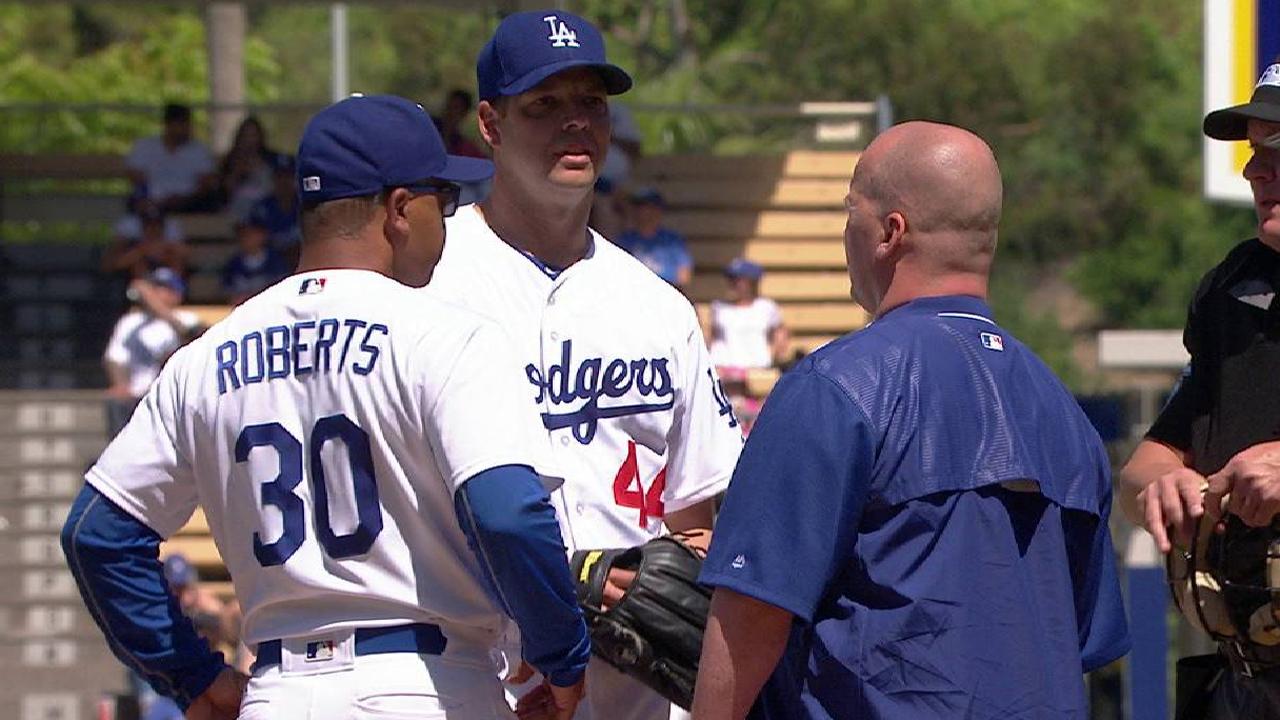 The Dodgers' 7-7 start has disappointed many of their fans. After all, the only projected "elite" team they were scheduled to face in the first three weeks of the season was the Chicago Cubs.
On Monday, for the second time this season, the Dodgers had to place Rich Hill on the new 10-day disabled list with a blister on his left middle finger. Hill has tried everything to resolve the blister problem. He didn't have a problem with blisters before last season, but he didn't begin relying on a fantastic curveball as his primary out pitch until the 2015 season.
Throwing that many curveballs has finally brought Hill success in what has been an up and down Major League career.
Hill pitches with such passion. This blister problem frustrates Hill and has him baffled. Throwing curveballs puts extra pressure on the middle finger, and Hill's curveball puts more stress on the middle finger than most starters. Hill thinks something with the humidity and moisture on his hands has caused the blister problem, which could make sense given that most teams he has pitched for have been on the East Coast. It's difficult for most people to think Los Angeles is an arid climate since Dodger Stadium gets a marine layer during most nights, but it is.
Although the Dodgers have unusual pitching depth, they will miss Hill. Alex Wood, a long reliever with a starting background, will take Hill's spot. In the first two weeks of the season, the Dodgers' bullpen has worked a lot but has the best ERA (1.46) in the National League.
As usual, Clayton Kershaw has been brilliant, giving the 'pen a well-deserved rest every time he takes the mound. Brandon McCarthy has been a pleasant surprise. He hadn't pitched much in competitive situations for the past two seasons. In April 2015, he underwent Tommy John elbow surgery. Although he returned last year and pitched well at times, McCarthy he had trouble throwing strikes. In his fist three starts this year, he has been as good as Kershaw, going 2-0 with a 2.12 ERA.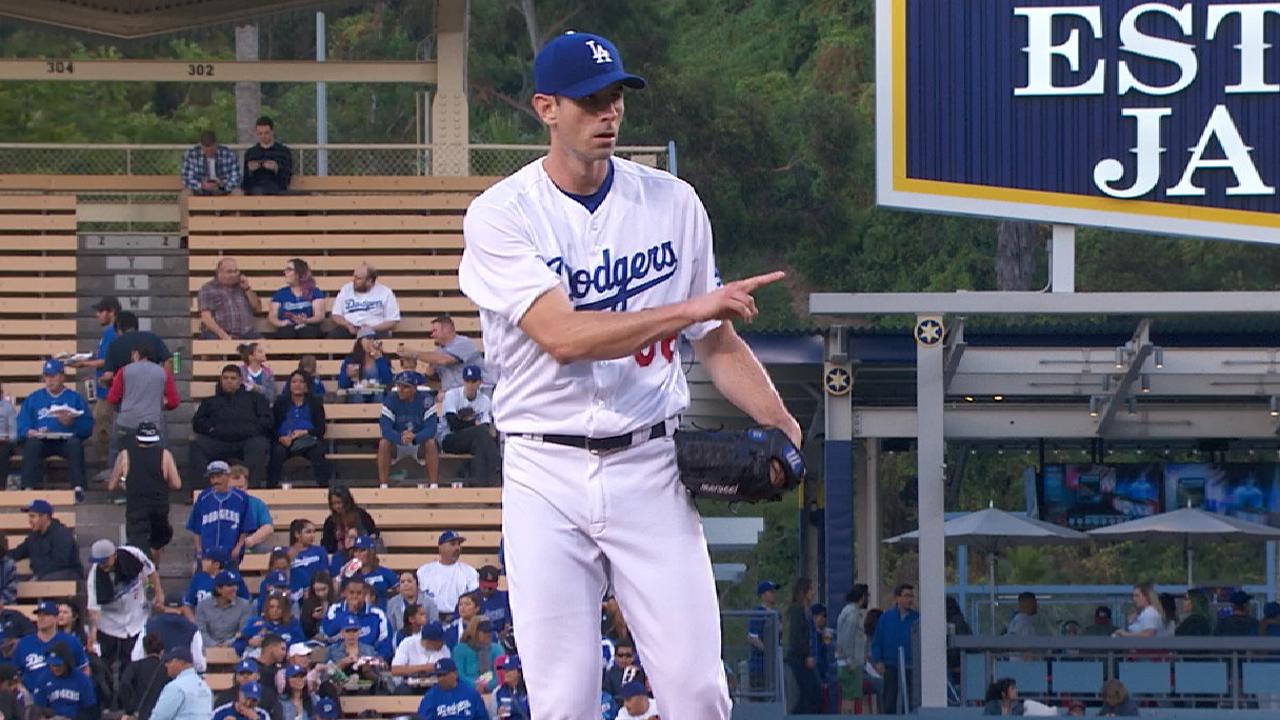 Hyun-Jin Ryu hasn't pitched as much as McCarthy for the past two seasons. He has gotten off to a rough start, but pitching in Coors Field and in Wrigley Field against the reigning World Series champions isn't exactly fair to a starter returning from serious arm injuries.
The performance of Kenta Maeda must concern the Dodgers. In 2016, Maeda was the only Dodger starter to remain in the rotation for the season, but endurance was an issue for him. He has a 7.07 ERA through his first three starts this season.
Pitching has been the strength for the Dodgers. The offense has been inconsistent, having already been shut out twice. Since they struggled against left-handed pitching last year, they have been facing every available left-handed starter. The platoon lineup designed to help the Dodgers beat left-handed pitching isn't working.
Before the season, knowledgeable baseball people thought Yasiel Puig could potentially be traded because he hadn't produced the way the Dodgers envisioned. During Spring Training, he struggled offensively, fueling the trade speculation. However, the Dodgers don't have a better defensive outfielder than Puig, who entered Tuesday leading the team with four home runs while posting a .414 on-base percentage.
To have a more productive and consistent offense, manager Dave Roberts needs to find an everyday lineup. The Dodgers must figure out how to score regularly against pitching -- no matter if it is righties or southpaws. Playing the percentages isn't working to improve the offense. Losing Hill is quite a blow to the pitching staff, but having a more consistent offense is essential for the Dodgers.
Sarah D. Morris can be reached at sarahmorris27@gmail.com. This story was not subject to the approval of Major League Baseball or its clubs.