Vargas gets WS rematch vs. SF on MLB.TV
Off to splendid start, Royals lefty to face Bumgarner with Game 4 of '14 Fall Classic in mind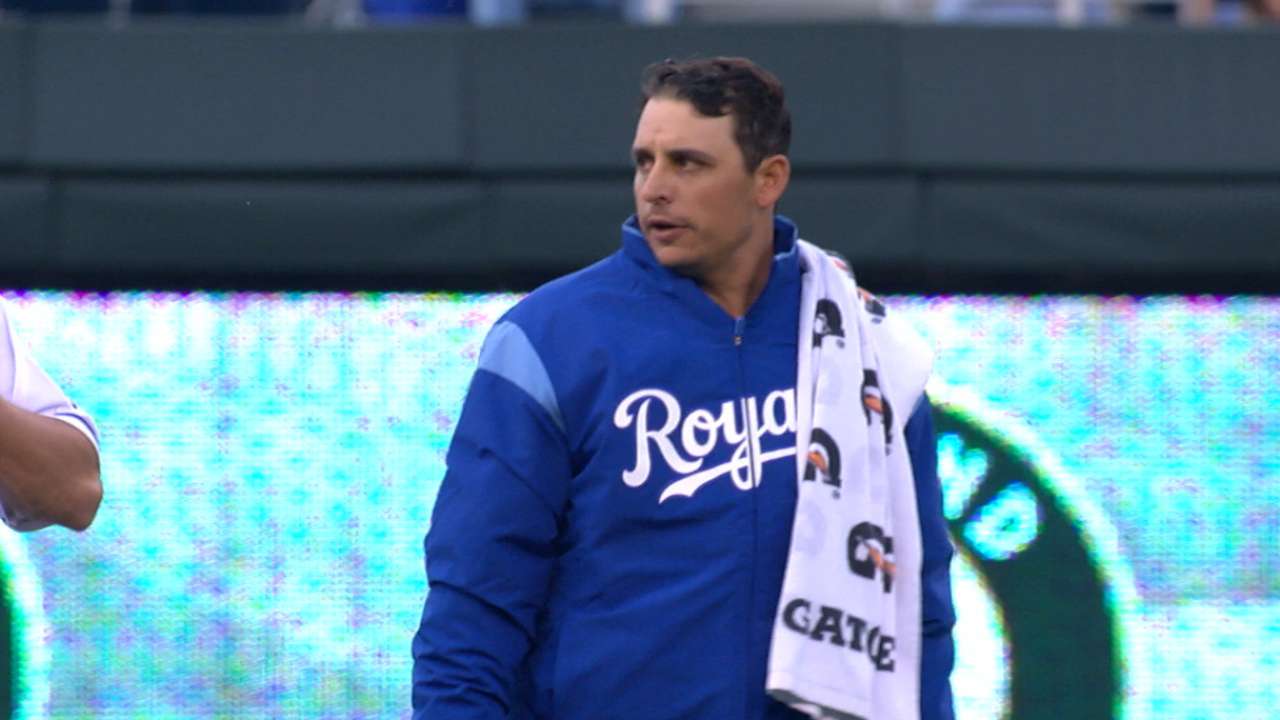 One of the longest-tenured pitchers in all of baseball, the Royals' Jason Vargas is having a resurgent start to 2017.
The 34-year-old was limited to just 12 starts combined between 2015 and '16 because of a torn UCL that required Tommy John surgery, and the Royals likely were not anticipating such a significant contribution from their veteran lefty this year. But not only has Vargas been one of the best pitchers on Kansas City's staff, he's been one of the Major Leagues' best hurlers over the first two weeks of the season.
Vargas has won both of his starts, picking up wins over the Astros and Athletics, and ranked fourth in the Majors with a 0.66 ERA, heading into Tuesday's games. In 13 2/3 innings, he's allowed one earned run and walked just two while striking out 14 batters.
Today, Vargas is set to oppose the Giants, whom he last faced during a Royals defeat in Game 4 of the 2014 World Series. This time, there won't be a ring on the line, but a matchup with San Francisco ace Madison Bumgarner awaits.
Vargas will look to avenge the outcome of the Fall Classic from a few years ago and continue his brilliant start to 2017 when he takes on Bumgarner and the Giants at 8:15 p.m. ET as part of a full slate of games, streaming live on MLB.TV.
MLB.TV Premium is available for $112.99 yearly or $24.99 monthly, with nearly two dozen features for subscribers to access and interact with live out-of-market Major League Baseball games at 60 frames per second on any of the more than 400 supported devices. MLB.TV Single Team subscriptions are also available at $87.49 yearly.
Here's what else to watch for throughout the day (all times ET):
Garrett grapples with big birds: BAL@CIN, 7:10 p.m.
Reds rookie Amir Garrett is a former college basketball player for St. John's who dedicated himself to pitching full-time in 2014, and he has to be glad he did, because he's already making an impact at the Major League level.
Garrett entered the year as the Reds' No. 2 overall prospect, per MLBPipeline.com, and hasn't disappointed after earning a spot in the Reds' 2017 rotation.
The 24-year-old lefty has won both of his first two big league starts, defeating the Cardinals and Pirates while giving up two earned runs in 12 2/3 innings combined.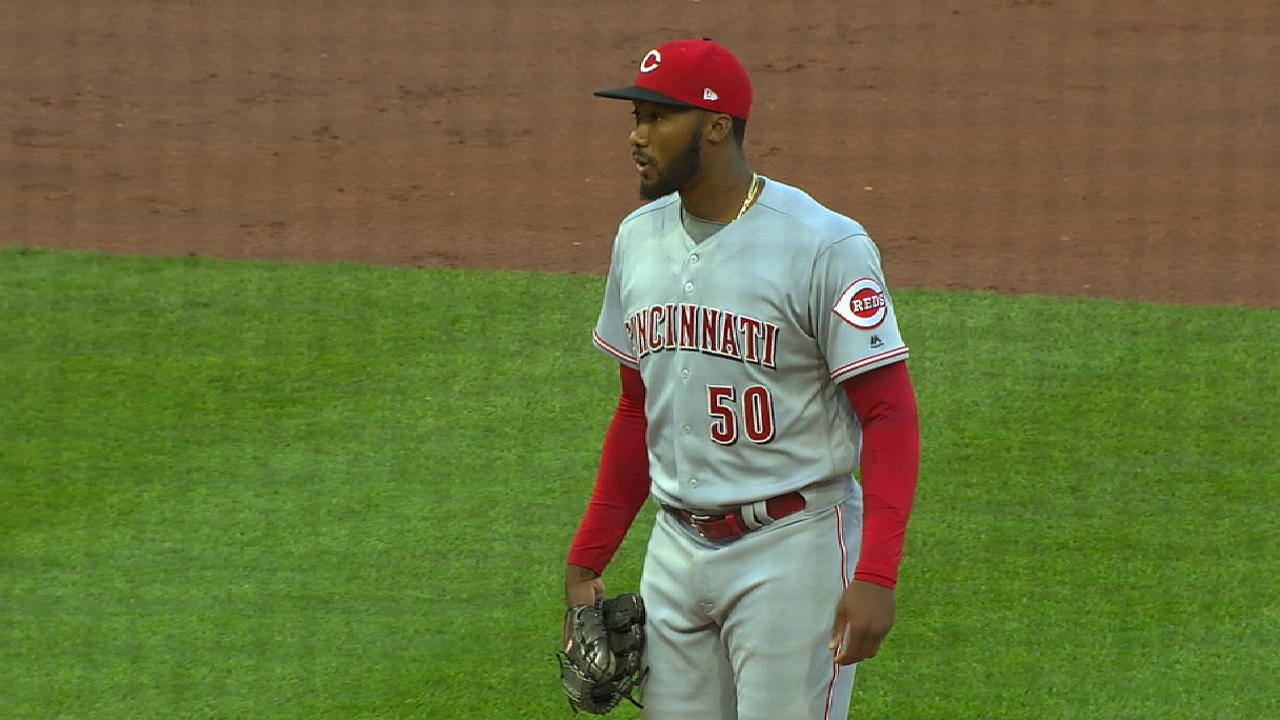 Garrett will have perhaps his toughest test to date, facing a potent Orioles offense. However, Baltimore struggled against left-handed pitching in 2016, sporting a .234 team batting average against southpaws, the second-lowest total in the Majors.
Ace meets slugger: WAS@ATL, 7:35 p.m.
The Braves' Julio Teheran is off to a terrific start to the season, having allowed just two earned runs in three outings. The right-hander has also completed at least six innings in all of his starts so far.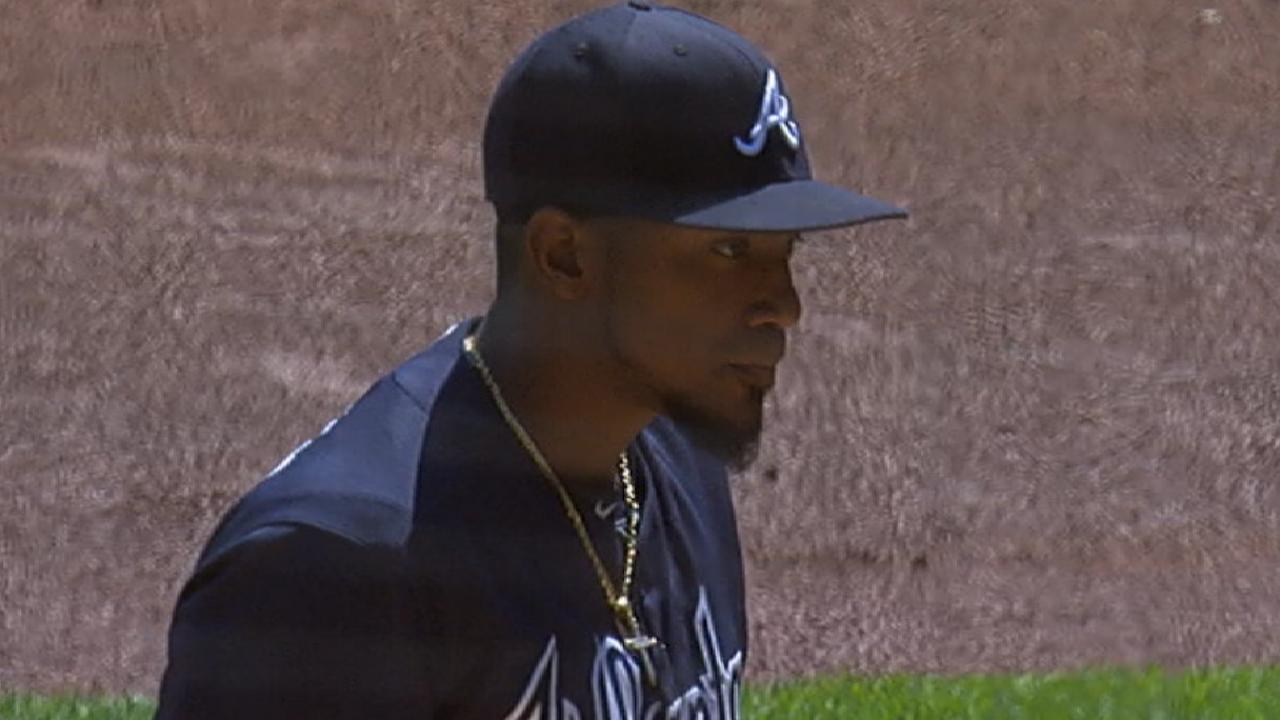 With the Nationals coming to town, Teheran will look to improve on his numbers versus Washington, and against former National League Most Valuable Player Bryce Harper, in particular. Teheran is 3-3 with a 4.04 ERA in 14 career starts against the Nationals, but it's mainly Harper who's feasted on Atlanta's No. 1 starter.
Harper is 13-for-31 (.419) with five home runs, three doubles, four walks and 12 RBIs lifetime off Teheran. With Harper looking an awful lot like his former self in the early going this year, it will be interesting to see how the Braves decide to handle him.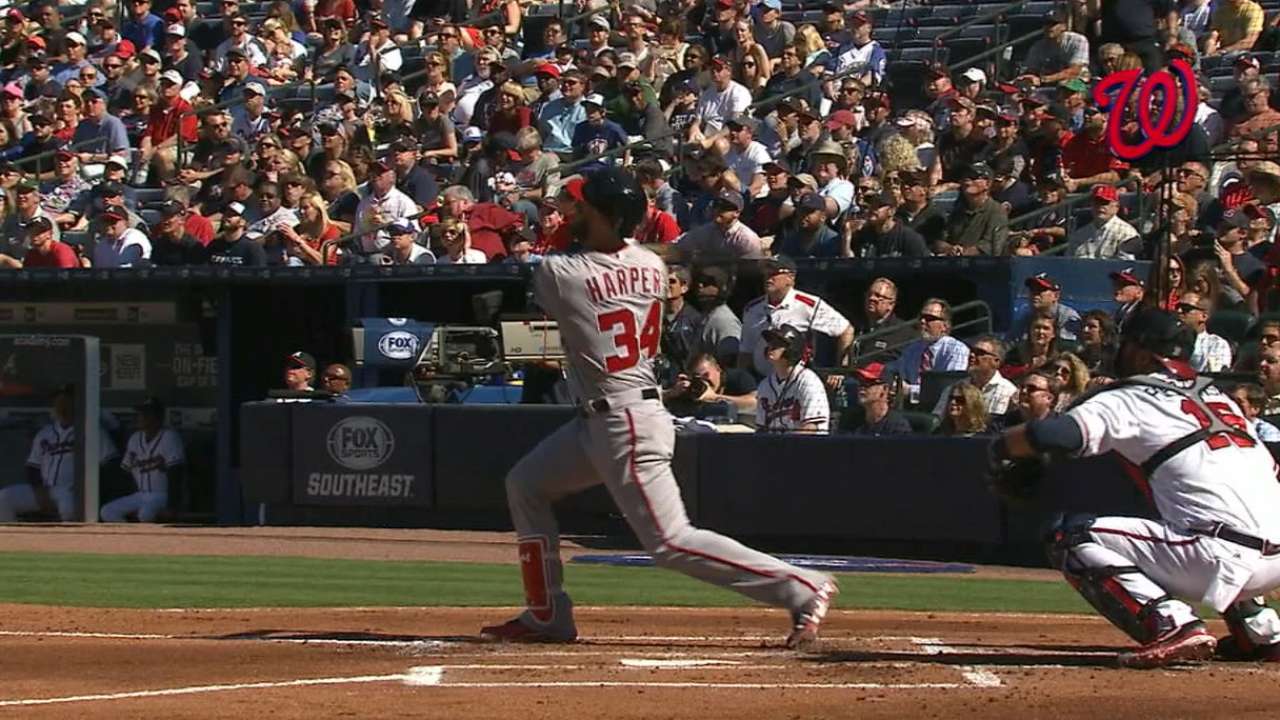 Unfortunately for Teheran, it could be tough to work around Harper, as Washington's entire lineup has mashed from top to bottom since Opening Day.
Kershaw's revenge on Rockies: COL@LAD, 10:10 p.m.
The Dodgers' Clayton Kershaw has historically fared well against the Rockies, going 18-6 with a 3.17 ERA in 33 career starts against them. But in Kershaw's last outing versus Colorado, on April 8, the Rockies were able to defeat the mighty lefty on the back of three home runs.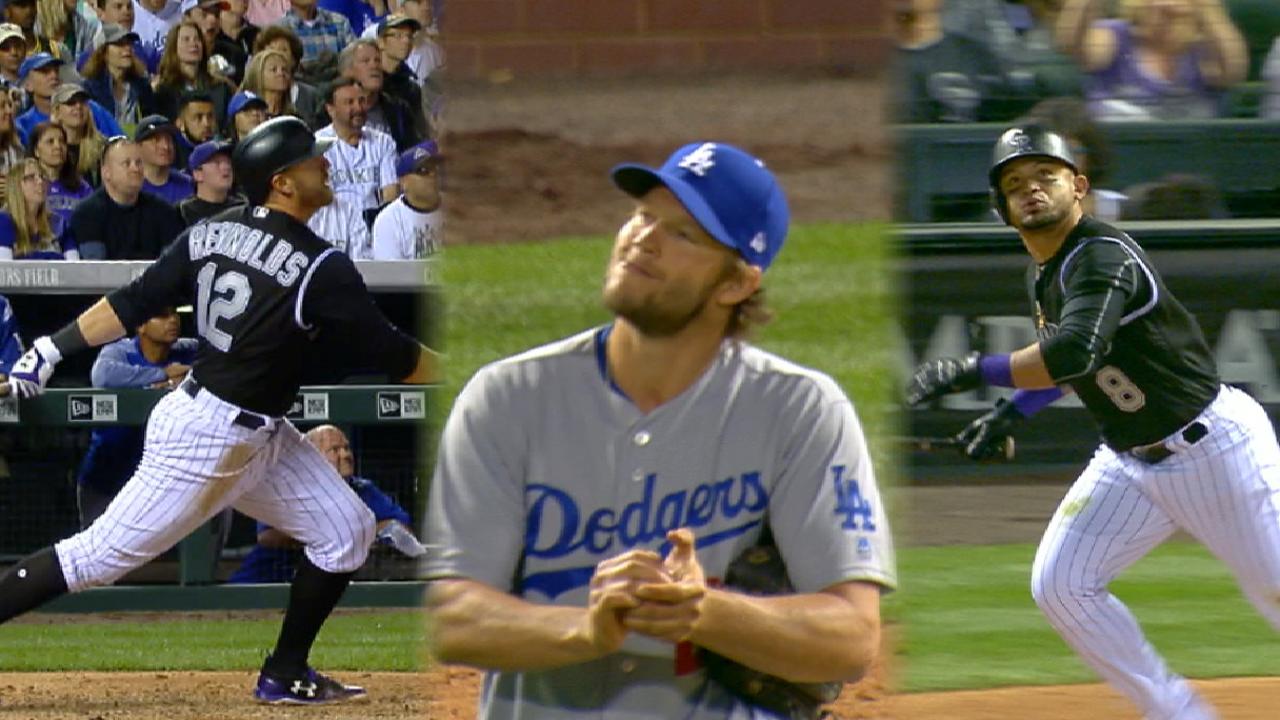 The loss was a rare one for the three-time NL Cy Young Award winner, who had not allowed three homers in a game since April 17, 2013, versus San Diego.
Kershaw will attempt to right the ship when he opposes the Rockies' Tyler Anderson in the final game of the day.
Oliver Macklin is a reporter for MLB.com based in Washington, D.C. This story was not subject to the approval of Major League Baseball or its clubs.