Posey returns as designated hitter vs. Royals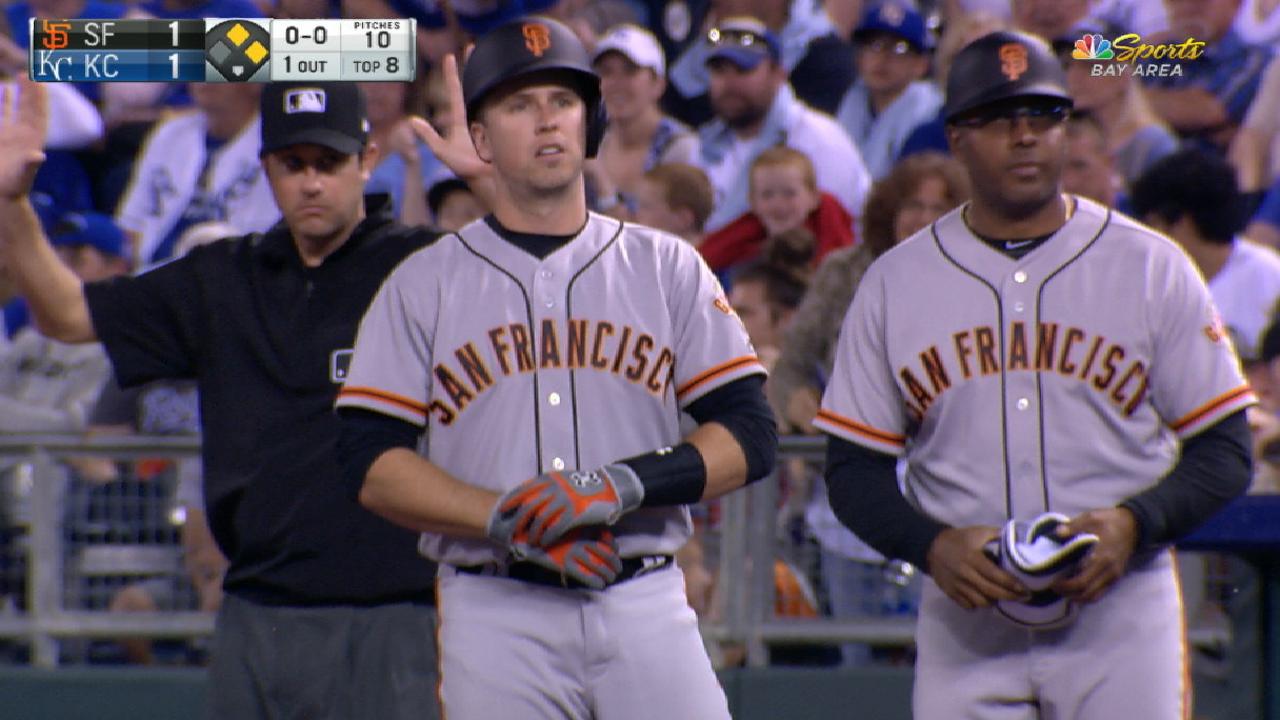 KANSAS CITY -- The Giants activated Buster Posey just prior to Tuesday's game against the Royals, easing him back into the lineup as a designated hitter in the cleanup spot.
"We just feel that's a good move right now with where the season falls," Posey said before tallying three hits in the Giants' 2-1, 11-inning victory. "Being able to take advantage of that makes sense right now."
Posey returns after a seven-day stint on the disabled list due to concussion symptoms. He was hit in the head by Taijuan Walker's 94 mph fastball on April 10. Asked if he would catch Madison Bumgarner in Wednesday's series finale, Posey said: "I'm not 100 percent on that answer."
To make room on the roster for Posey, the Giants designated for assignment catcher Tim Federowicz.
Bench coach Ron Wotus, who is handling managerial duties in the Kansas City series as Bruce Bochy recovers from a minor heart procedure, said a final determination hasn't been made on whether Posey will catch the series finale. But Wotus went on to say, "I would anticipate more that Buster would be the DH."
Posey said he became optimistic that his stint on the DL would only be a week "three or four days after I got hit."
Posey isn't sure whether anything can be done to make it a safer situation for a hitter.
"I'm not a scientist and couldn't tell you on the construction of the helmet whether there's a yes or no answer on that," Posey said. "It's 94 or 95 [mph] to the head and I think it's going to be tough to combat that."
Robert Falkoff is a contributor to MLB.com and covered the Giants on Tuesday. This story was not subject to the approval of Major League Baseball or its clubs.