Slow start doesn't faze defending champs
Says Cubs' Montero: 'We set the bar high' in '16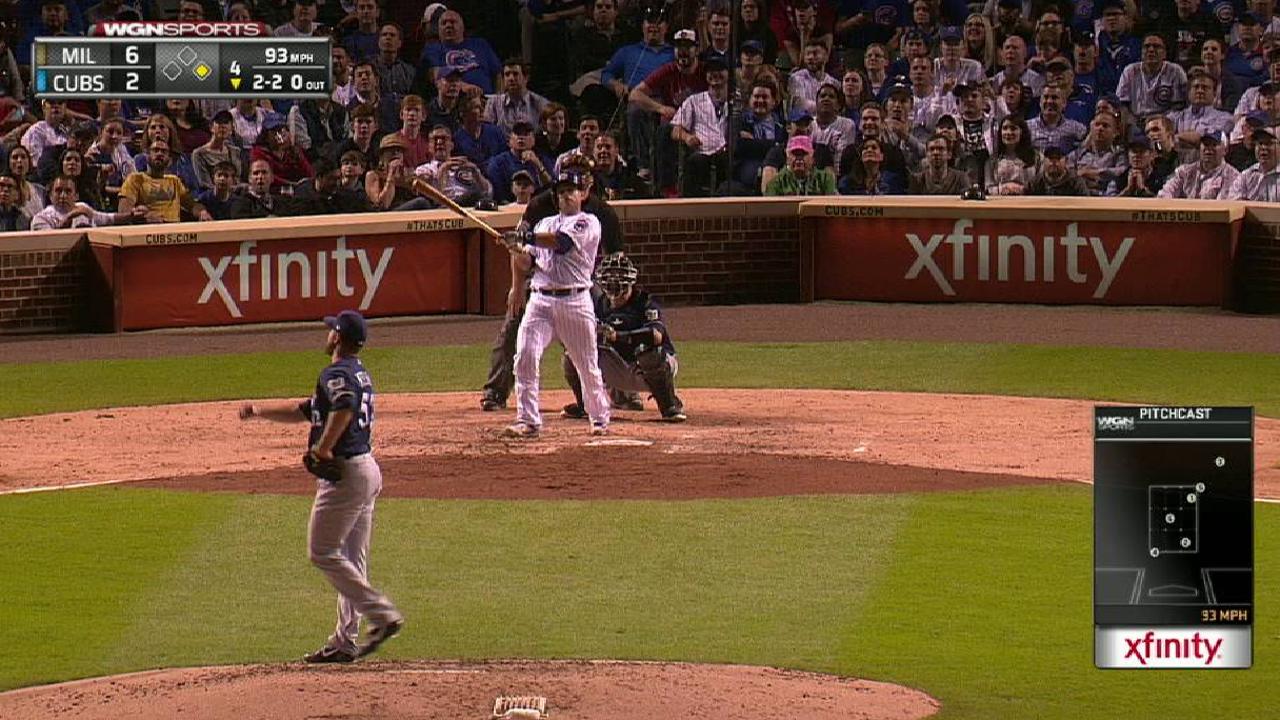 CHICAGO -- Maybe the Cubs' slow start was a wakeup call for the defending World Series champions.
"April is difficult," Chicago general manager Jed Hoyer said before Tuesday's 9-7 victory over the Brewers. "We're drawing big conclusions based on tiny sample sizes. If we were 8-5 after 13 games, you feel good, and if you're 6-7, you feel bad.
"That said, I don't think we've played the kind of baseball we played last year," Hoyer said. "We've been sloppier at times than last year. That's the only part that, when I watch the games, we didn't do that last year. We were very clean, we took care of the ball, we didn't give the other team outs."
The Cubs ended a four-game losing streak Tuesday, rallying from a 5-0 deficit.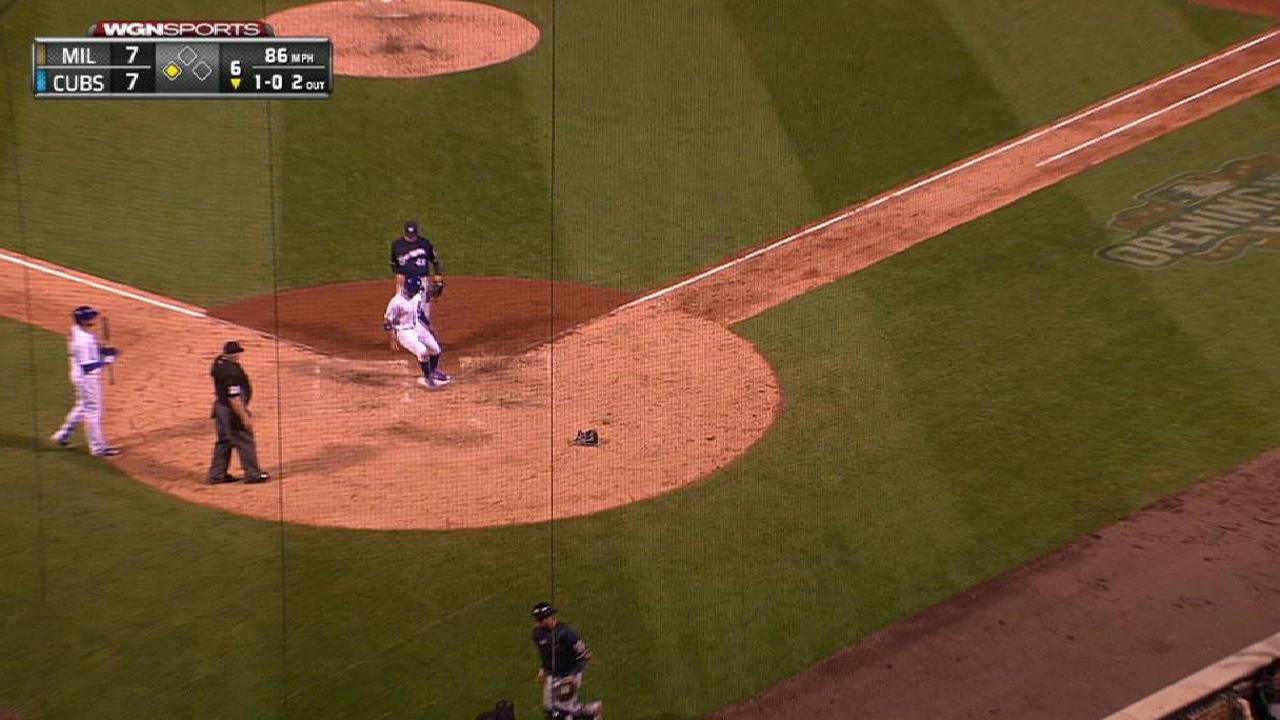 "It's early," said catcher Miguel Montero, who hit a two-run homer in the 14-hit attack. "Obviously, you don't want to lose four in a row. The good thing is it's still early in the season. We have a long way to go. We need to win one series at a time, one game at a time."
The Cubs' offense has been sluggish. In their seven losses, the Cubs were batting .215 and averaging 2.4 runs per game. Hoyer said he'd like to see more of the grinding at-bats when the Cubs players wore down opposing pitchers than he's seen. He did expect the offense to come around.
What Hoyer wasn't happy about were the errors. The Cubs rank second in the National League, committing 12 errors, trailing only the D-backs, who have made 14 miscues.
"I think it's been a very up-and-down 13 games," Hoyer said. "Even the games we've won, I don't think we've been as clean or efficient as we were a year ago."
Chicago did not lose back-to-back games in April 2016, and the longest losing streak was five games.
"We set the bar high," Montero said.
"One of the things about coming off a world championship or a really good season, there's a tendency to feel, 'OK, we have the same group together and the same things will happen again,'" Hoyer said. "I think every team has to create their own identity and every team has to go through that process again.
"Maybe this is good for us," he said. "It forces our guys to realize just bringing back the same guys from a really good team, it doesn't just happen overnight. It takes building that identity and working through some problems together."
Carrie Muskat has covered the Cubs since 1987, and for MLB.com since 2001. She writes a blog, Muskat Ramblings. You can follow her on Twitter @CarrieMuskat and listen to her podcast. This story was not subject to the approval of Major League Baseball or its clubs.