Britton showing positive signs in recovery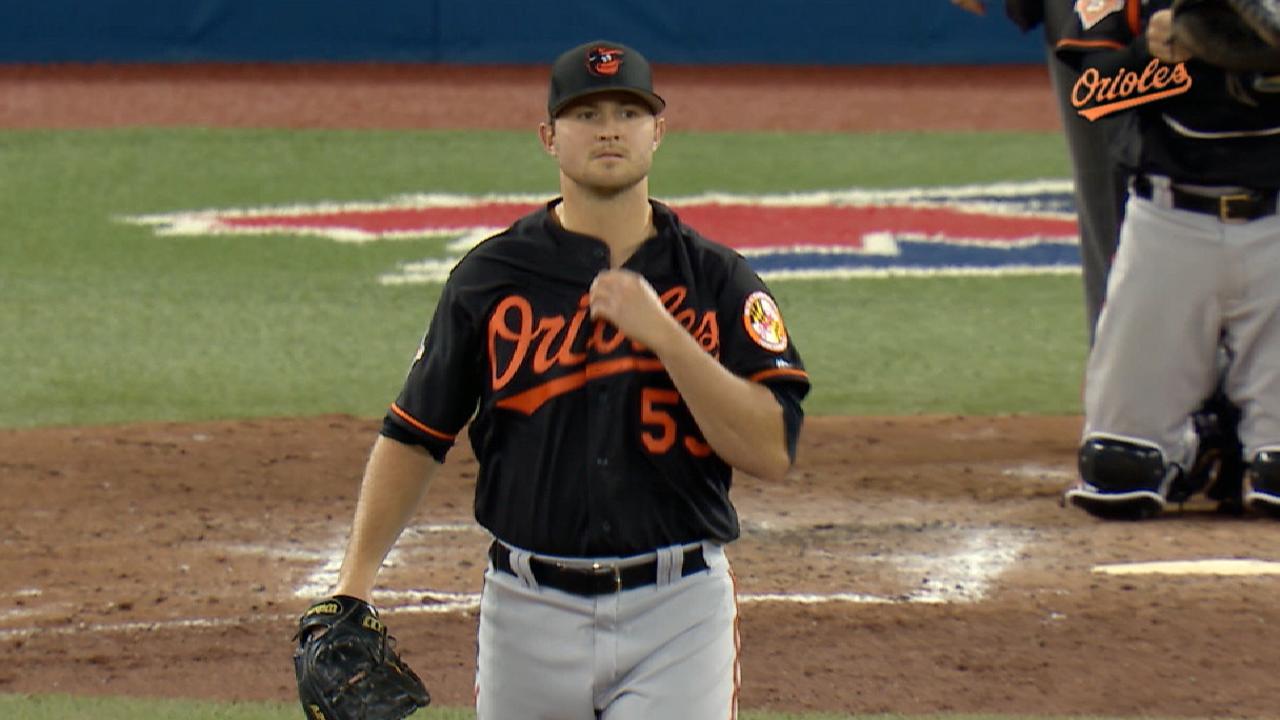 CINCINNATI -- Closer Zach Britton is improving. That's very good news for the Orioles, but there's still no return date set.
"He's getting a little better each day," manager Buck Showalter said. "That's good to see. We had some guys come in for treatment [Monday]. Zach's making good progress."
Britton, 29, recorded his fifth save of the year Friday and 54th consecutive successful conversion overall. He went on the 10-day disabled list the next day with a strained left forearm.
Britton has been one of the best closers in the baseball since 2014. He's 9-4 with a 1.38 ERA and 125 saves since then.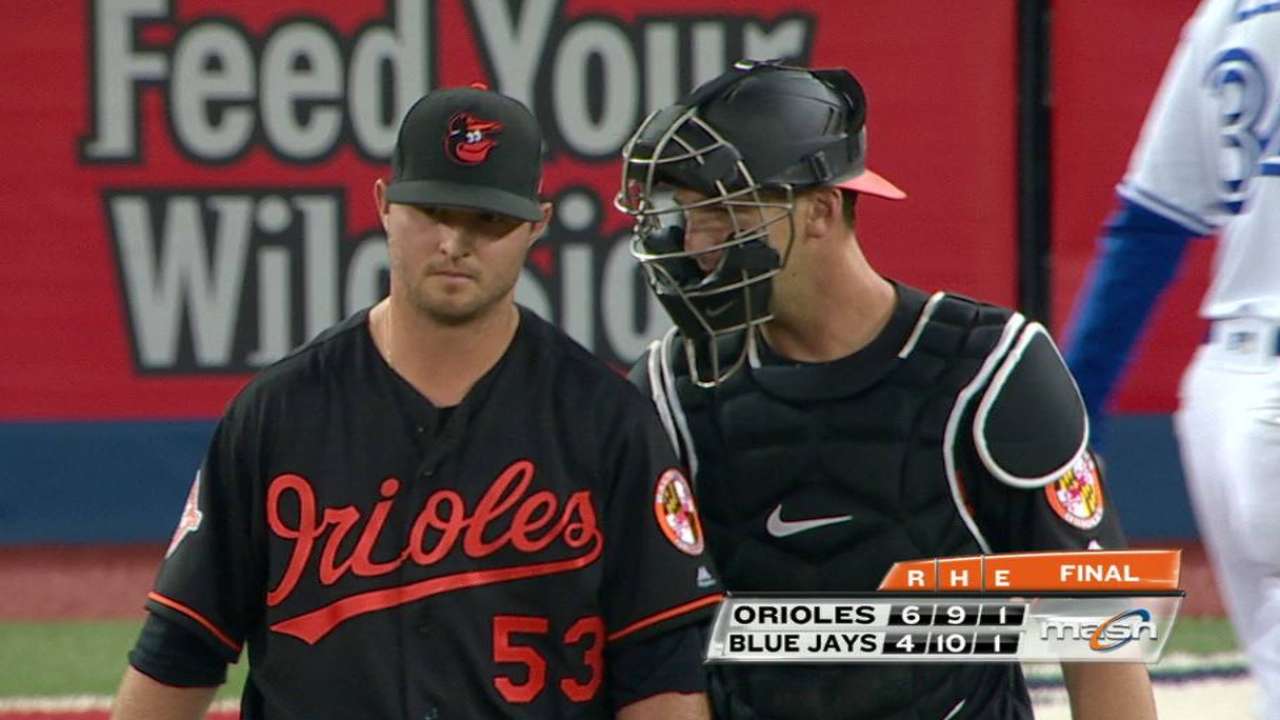 Showalter hasn't said who will close in Britton's absence. The Orioles won 11-4 Sunday and lost 2-1 Saturday. Right-hander Brad Brach is the likely choice. He hadn't allowed a run over six innings entering Tuesday. In fact, he allowed only one hit to go with three walks and 10 strikeouts.
The Orioles are hoping Britton's stay on the disabled list is a brief one.
"The big thing is going to be when he throws and then the next day," Showalter said. "It's kind of like Chris Tillman's [situation]. He's gotten over that hump. I think when Zach gets the ball in his hand and throws and then throws the next day, we'll have a pretty good idea."
Showalter was referring to Tillman's shoulder bursitis, which caused him to go on the DL. Tillman threw 2 2/3 innings in a rehab start at Double-A Bowie Monday.
Worth noting
• Outfielder Joey Rickard (strained left middle finger) continues to progress as well. He is eligible to come off the DL Wednesday.
"Joey can grip a bat," Showalter said. "He's not going to make [Wednesday]. But like Zach, when Rickard hits and doesn't have any swelling the next day, it will be pretty short after that."
Rickard may go to the Minors for some at-bats.
"Probably," Showalter said. "Don't hold me to it. If he stayed within that 10-day span when he was hitting with us, that would have been different. We might not have done it. Now, that's it's going to be 10-plus, I would think he'd need to go a game or so at the most. I'd probably lean toward that."
John Fay is a contributor to MLB.com and covered the Orioles on Tuesday. This story was not subject to the approval of Major League Baseball or its clubs.