Hot start a sign of things to come for Avisail?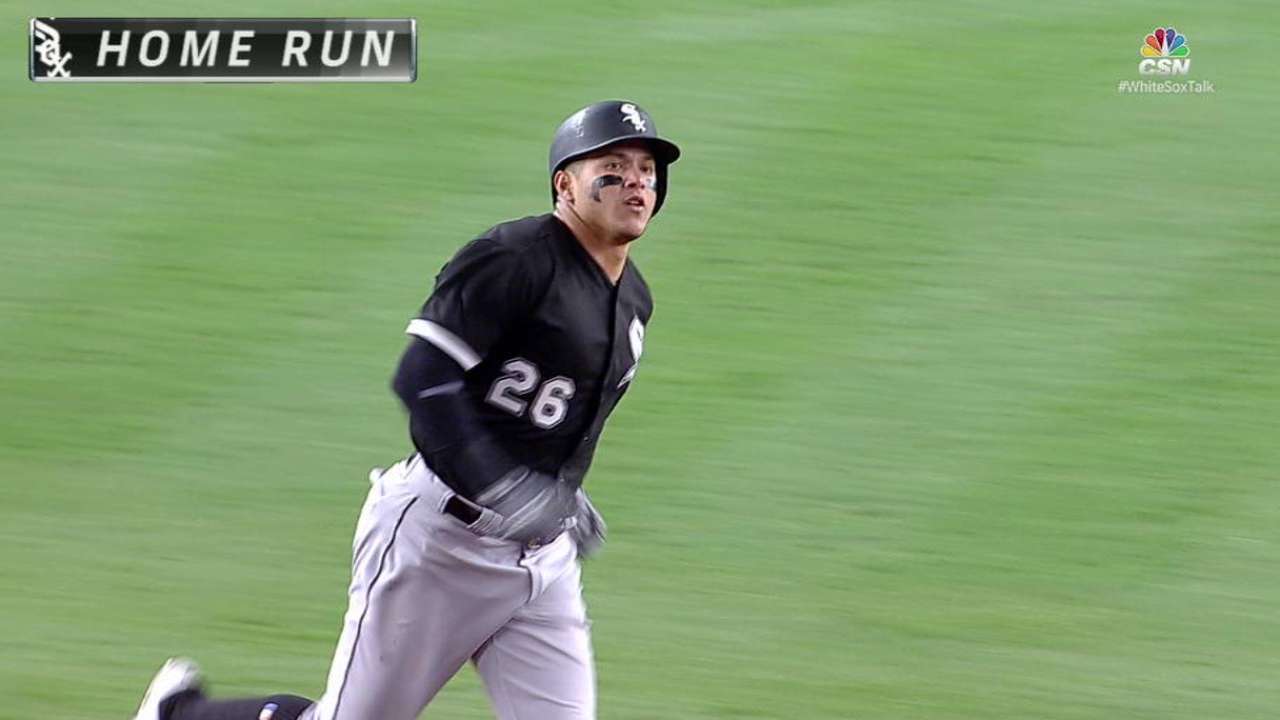 NEW YORK -- Avisail Garcia won't hit .440 during the 2017 season, which was the White Sox right fielder's average after launching a three-run home run during his team's 4-1 victory over New York on Tuesday night at Yankee Stadium.
With a wry smile, general manager Rick Hahn felt fairly confident making that prediction. Hahn does hope Garcia's tremendous first 13 games could portend greater things to come, as opposed to simply ranking as a hot start.
"In terms of this being him truly turning a corner, there are at least a couple of signs that are positive," said Hahn of Garcia, who has 13 RBIs and has reached in all 13 games. "He showed up to camp 15 pounds lighter, and in talking to Avi, he feels like that has provided him with more fluidity in his upper body. It allowed him to sort of unleash the torque a little more easily from his swing.
"He likes how he feels, and you've also seen because of the lighter weight perhaps, him beat out a couple of infield ground balls, which is obviously a good sign. He's needed to convert on doing more damage on pitches in the zone and laying off bad balls.
"You've see a little bit of progress there. He is very aware that's important, and he seems committed to it. He has power to all fields as we've all seen over the years. But when he has that up-the-middle approach and opposite-way approach, it tends to unlock a lot of opportunities for him and not try to do quite too much. So far it has proved out pretty good."
Garcia has had great stretches previously, even great months, only to regress back to average numbers. At 25, things might finally be clicking, but it's also a big year for Garcia to separate himself.
"And he knows that," Hahn said. "We are in a situation where we're able to give him an opportunity where he can prove that he can convert on that promise. It would be a very nice development if he continues to grow the way we've seen, going back to the start of Spring Training over the last couple of months."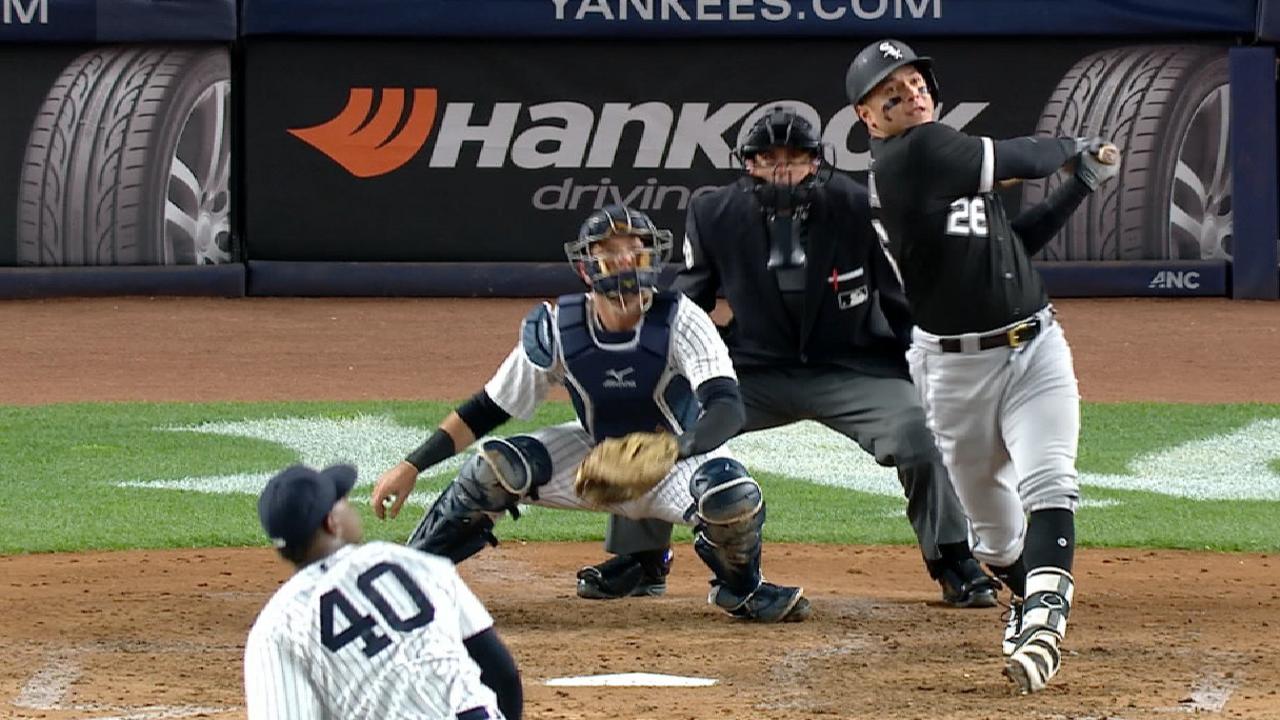 "I was looking for a pitch in the middle," said Garcia of his game-deciding blast in the seventh off Yankees righty Luis Severino. "I was looking for the slider he threw me and I put a good swing on it. It was great. We won and that's what matters."
His 13 RBIs stand as the most by a White Sox player through 13 games since 2014 (Jose Abreu, 14).
Center of attention
Willy Garcia got a start in center field and homered on Tuesday for Triple-A Charlotte. That move provides another potential option behind Jacob May, who has opened his Major League career 0-for-24.
"I feel for the kid because you just want more than anything for him to get any sort of knock, because you think it will release some of the anxiety that has to be building up," Hahn said. "I've been very impressed with his professionalism and the way he's going about his work and keeping his chin up."
Scott Merkin has covered the White Sox for MLB.com since 2003. Read his blog, Merk's Works, follow him on Twitter @scottmerkin, on Facebook and listen to his podcast. This story was not subject to the approval of Major League Baseball or its clubs.