J.D. to rejoin Tigers for BP on Wednesday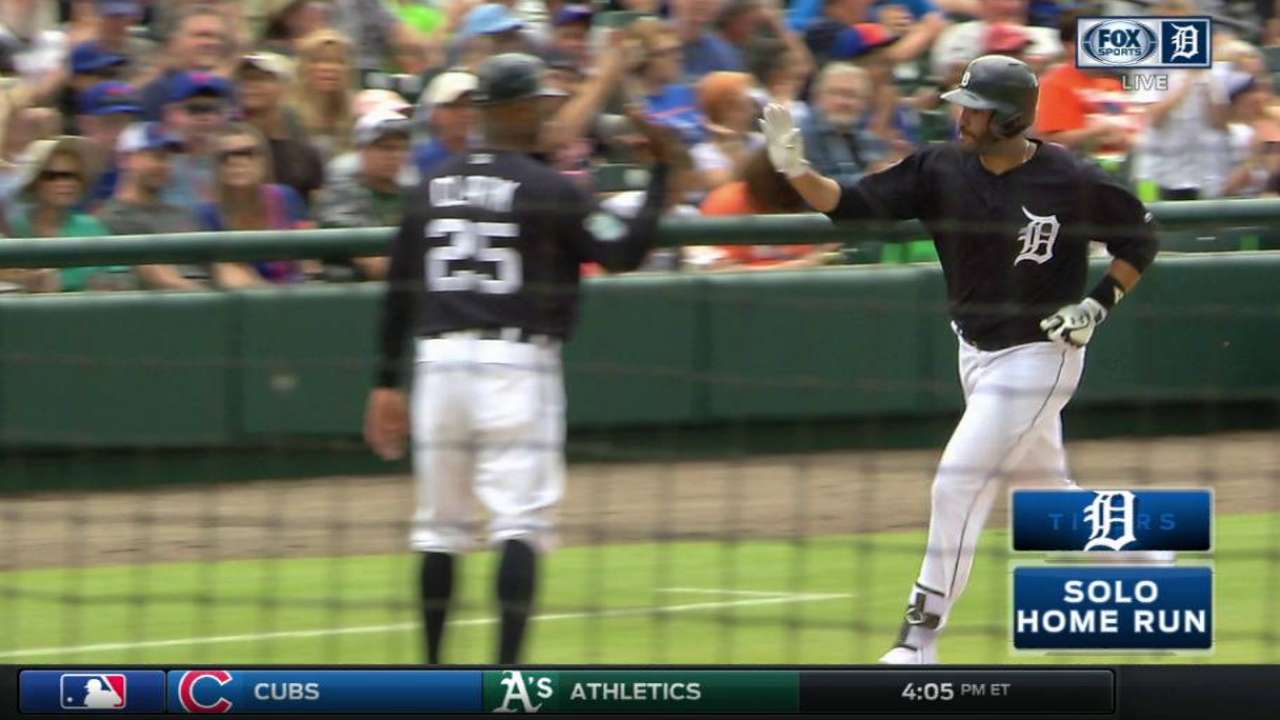 ST. PETERSBURG -- Tigers outfielder J.D. Martinez is one step closer to returning from a sprained right foot that landed him on the 10-day disabled list March 31.
Martinez, who met with team doctors Tuesday, did not make the trip from the team's Spring Training facility in Lakeland, Fla., in time to work out with the Tigers on Tuesday. Manager Brad Ausmus said Martinez will likely take batting practice with the team Wednesday.
Martinez has yet to run at full speed on his injured foot, but has been taking part in other baseball activities.
"It's pretty close," Ausmus said of Martinez's return. "He's running on the [specialized load-reducing treadmill] at 85 percent of his body weight, and usually once you get to 80 percent, your next step is to go out on the field."
Martinez batted .307 with 22 home runs, 35 doubles and 68 RBIs in 120 games last season.
Jones gets start
Andrew Romine was not in the starting lineup for Detroit's series opener against the Rays despite a right-hander, Matt Andriese, taking the hill for Tampa Bay. Romine is hitless in 13 at-bats over the past three games.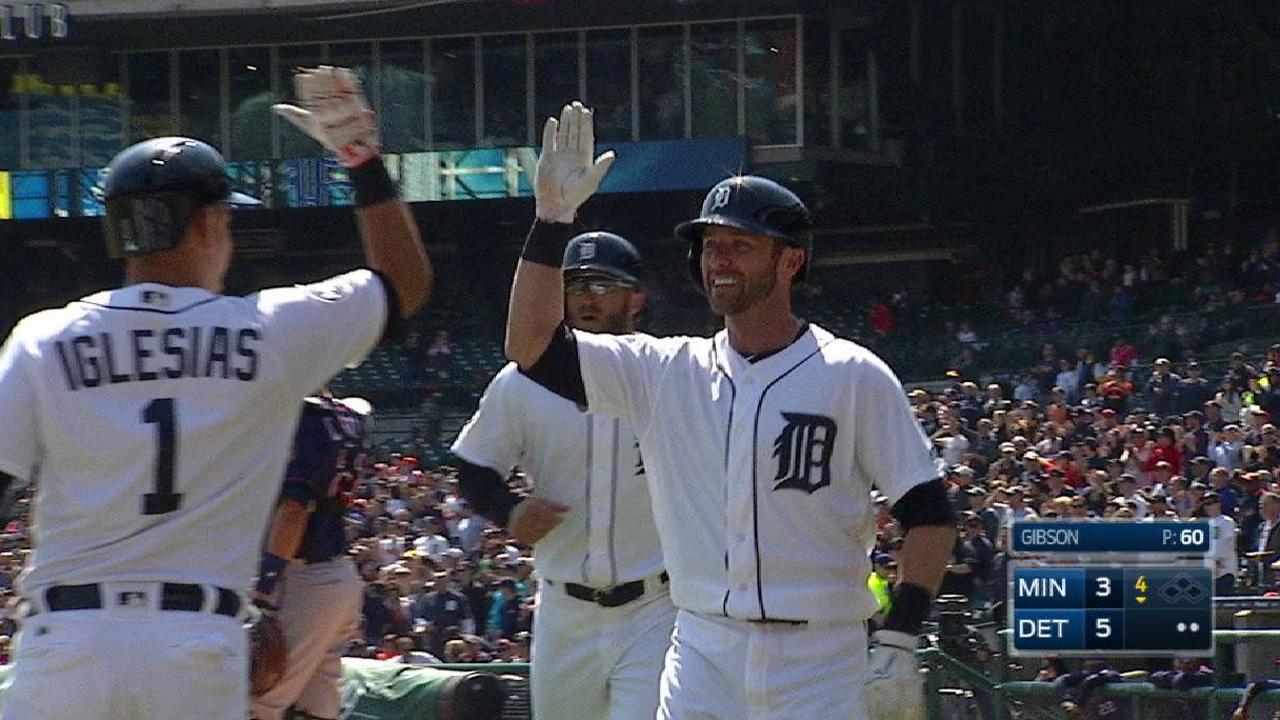 The right-handed JaCoby Jones, the other half of the Tigers' platoon in center field, started in Romine's place.
Ausmus called the choice to rest Romine, "manager's discretion."
J. Scott Butherus is a contributor to MLB.com based in St. Petersburg. This story was not subject to the approval of Major League Baseball or its clubs.