Adleman looking forward to start on Friday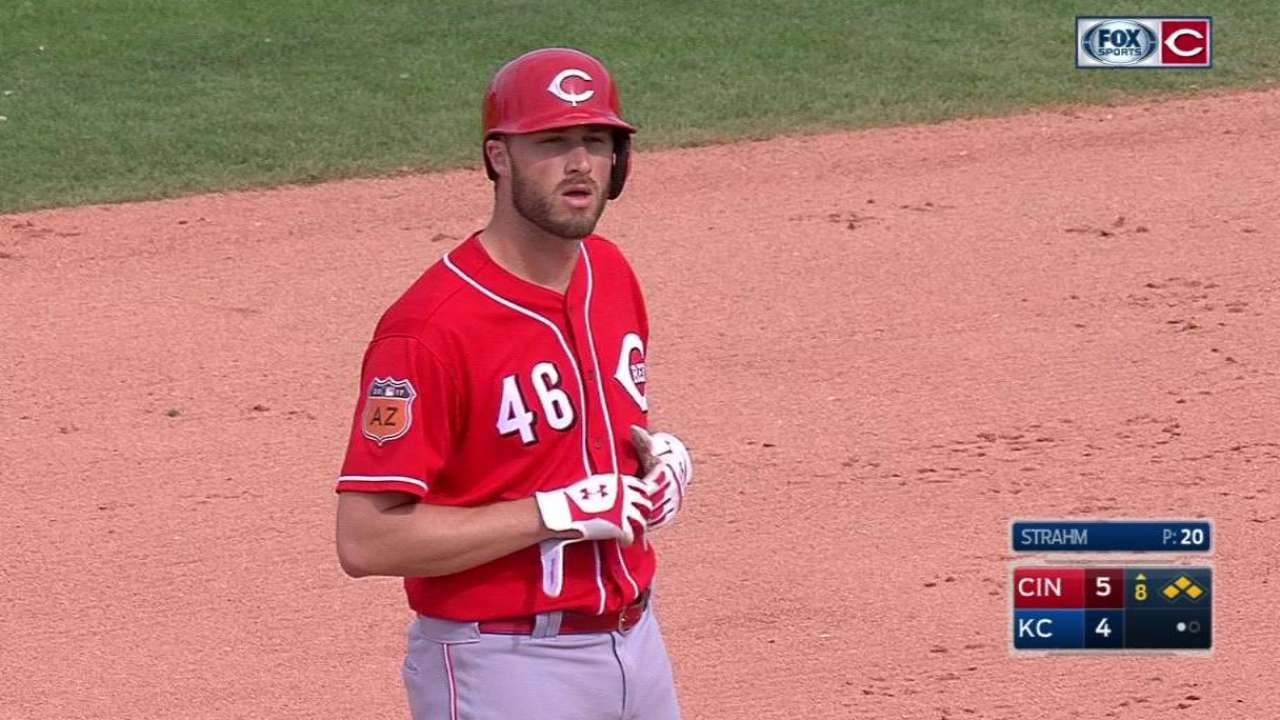 CINCINNATI -- Tim Adleman didn't know it at the time, but the Reds pitcher was auditioning for a chance to return to the rotation when he replaced Sal Romano from the bullpen during Sunday's loss to the Brewers.
Adleman has been selected to start Friday's series opener vs. the Cubs over Romano, who was optioned to Triple-A Louisville on Tuesday.
"I think Sal's start suggested that he does need a little bit more polish," Reds manager Bryan Price said. "And we had a kid like Adleman who comes up and threw the ball well. It was to a certain degree, a head-to-head competition in that situation. What we really needed were strikes, quality strikes and the ability to go deeper in the game, simply because we are going to our bullpen really early so far this season."
Romano walked four batters and threw 82 pitches over three innings in his big league debut during a 4-2 loss to Milwaukee. Adleman, who was recalled from Louisville on Sunday to provide bullpen length, followed with four innings, one run, two hits, no walks and five strikeouts.
"Obviously, I knew the bullpen needed some length. I envisioned myself out there pitching well," Adleman said. "I'm looking forward to it, but it's not going to be different than any other start. I'll just go prepare like I normally would and try to turn in quality innings."
The Reds still have Saturday's starter vs. the Cubs listed as "TBA," but after a 9-3 victory over the Orioles on Tuesday - Cody Reed appeared to be getting the nod.
Reed pitched a perfect seventh inning of relief on Tuesday with one strikeout. In his last three appearances, he's retired all 18 batters.
"Our intentions are to start Reed on Saturday. We just wanted to get him a one-inning tune-up," Price said.
Rookie Davis is eligible to be activated from the 10-day disabled list on that day , but won't be activated.
"As much as I want to get back out there, it's just not smart to rush it," said Davis, who has been out since bruising his right forearm when he was hit by a pitch on April 11 vs. the Pirates. "Whenever it is I get my spot back and I'm healthy, I have no idea."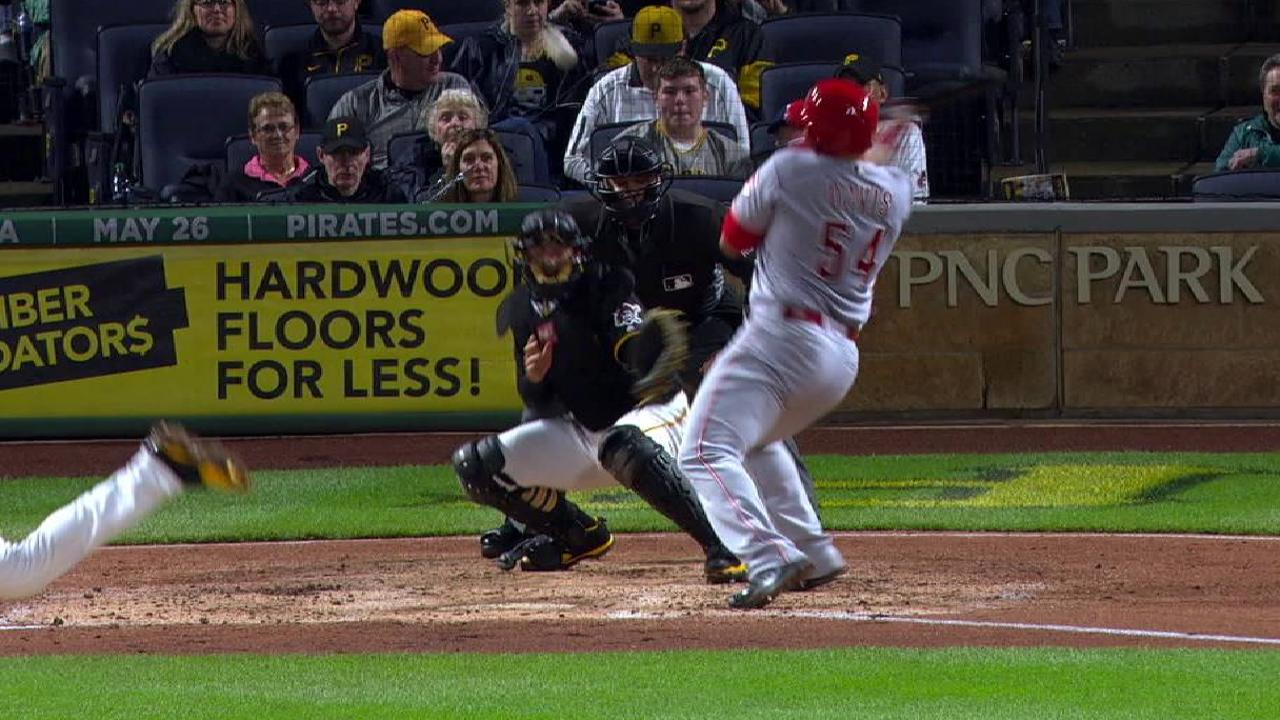 Davis long tossed from 75 feet on Monday and reached 105 feet on Tuesday, but has yet to throw in the bullpen.
"He certainly has to be on the bullpen mound once, if not twice," Price said.
Price expected Saturday's starter to be a candidate already on the club, which likely means it be either Cody Reed or Robert Stephenson.
Davis, who made two big league starts before his injury, is not in danger of losing his spot when he gets back.
"We're not going to cast Rookie into the bullpen because he got hit by a pitch. He's going to slot back in there," Price said.
Following his Tuesday throwing session, Davis was pleased with his progress.
"I was able to really let it go and trust it," he said. "The true test will obviously be when I throw from flat ground, throwing all of my pitches, and when I get off of the mound with that slope and really throwing the slider and changeup with conviction. As of today, everything feels great."
Mark Sheldon has covered the Reds for MLB.com since 2006, and previously covered the Twins from 2001-05. Follow him on Twitter @m_sheldon and Facebook and listen to his podcast. This story was not subject to the approval of Major League Baseball or its clubs.