Kemp could return from DL on Thursday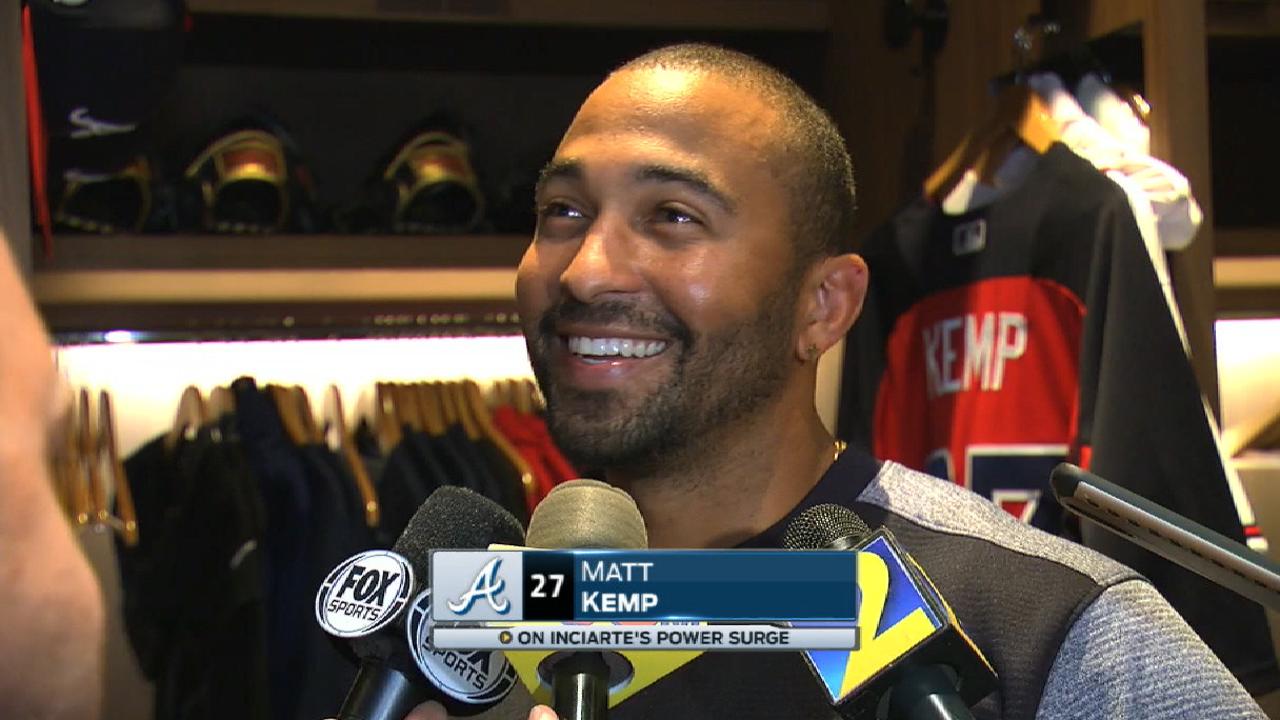 ATLANTA -- Having had a little more than a week to recover from a left hamstring strain, Matt Kemp is ready to rejoin Atlanta's lineup. But before being activated from the 10-day disabled list, the Braves' outfielder will first play a Minor League rehab game with Triple-A Gwinnett.
"I'm going to play in Gwinnett for one game and then get this show back on the road," said Kemp, who has been sidelined since his left hamstring tightened during a chilly April 7 game in Pittsburgh.
Kemp was eligible to be activated on Tuesday, and the Braves had thought about putting him back in Atlanta's lineup for Wednesday night's game against the Nationals. Instead, they opted to take the cautious approach by asking the outfielder to test his hamstring one last time on Wednesday, when Gwinnett hosts Rochester.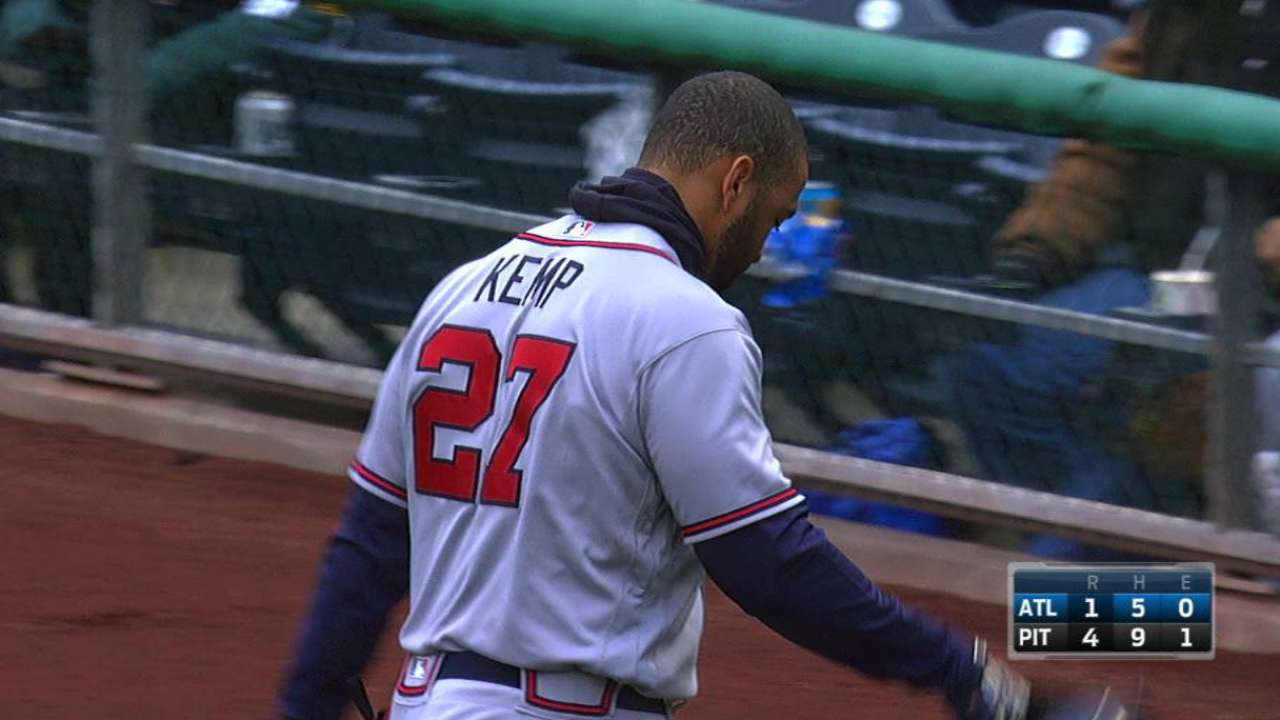 With Gwinnett's ballpark located approximately 40 minutes from SunTrust Park, Kemp won't have to go far to complete this last test before possibly being activated for Thursday night's series finale against the Nationals. If that's the case, he will have missed 10 contests. He wouldn't have been afforded the chance to return this soon had the minimum stint on the DL not been reduced from 15 to 10 days this year.
"I just know how to handle these situations," Kemp said. "It would be frustrating if it was later on down the road, but it's still April. So I'll just keep these legs right and keep it going for the rest of this season."
Kemp went 8-for-16 with two homers and four doubles before being sidelined with the injury. While on the DL, leadoff hitter Ender Inciarte has tallied four homers and chided the team's sluggers in the process.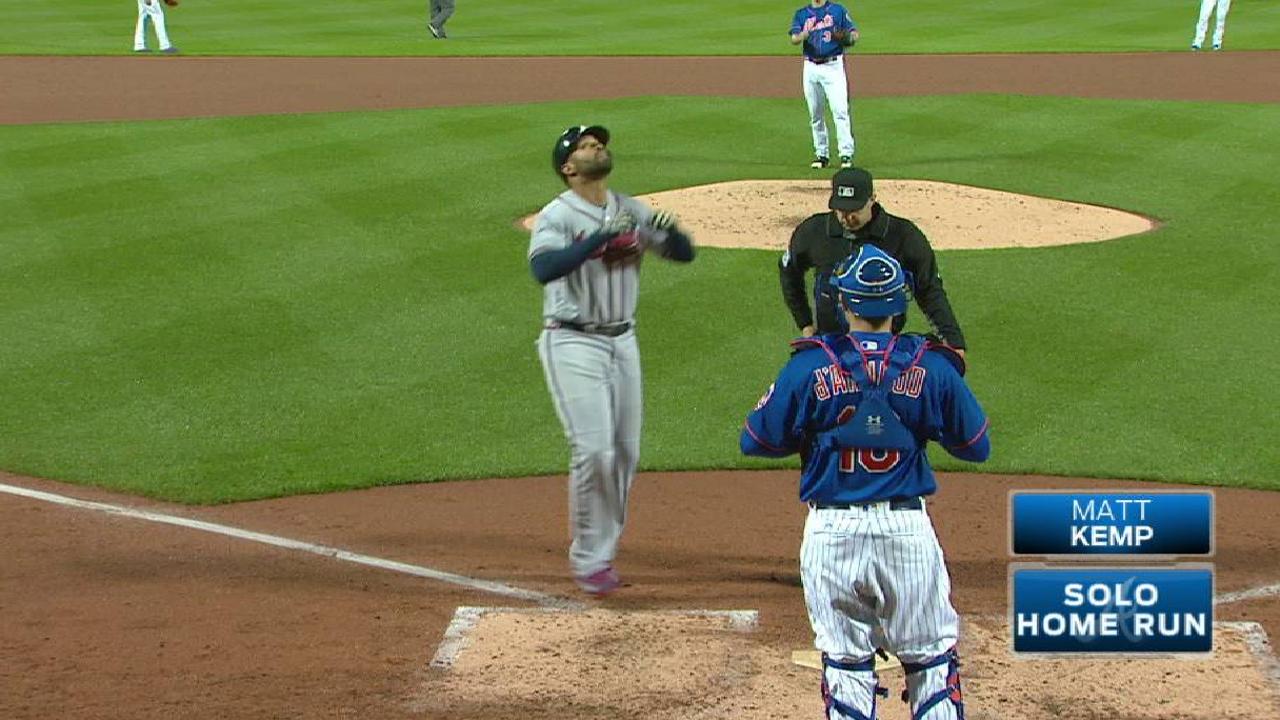 This past weekend, Inciarte told Kemp, "You better come back soon because I'm [hot]."
"He better stick to getting on base for me, Freddie [Freeman] and [Nick] Markakis and everybody else because he ain't no home run hitter," Kemp said with a laugh. "Nah, he's swinging the bat really good. I think he was frustrated the first week, but the dude can flat out hit."
Mark Bowman has covered the Braves for MLB.com since 2001. This story was not subject to the approval of Major League Baseball or its clubs.