Cutch flashes leather, but Bucs' offense sputters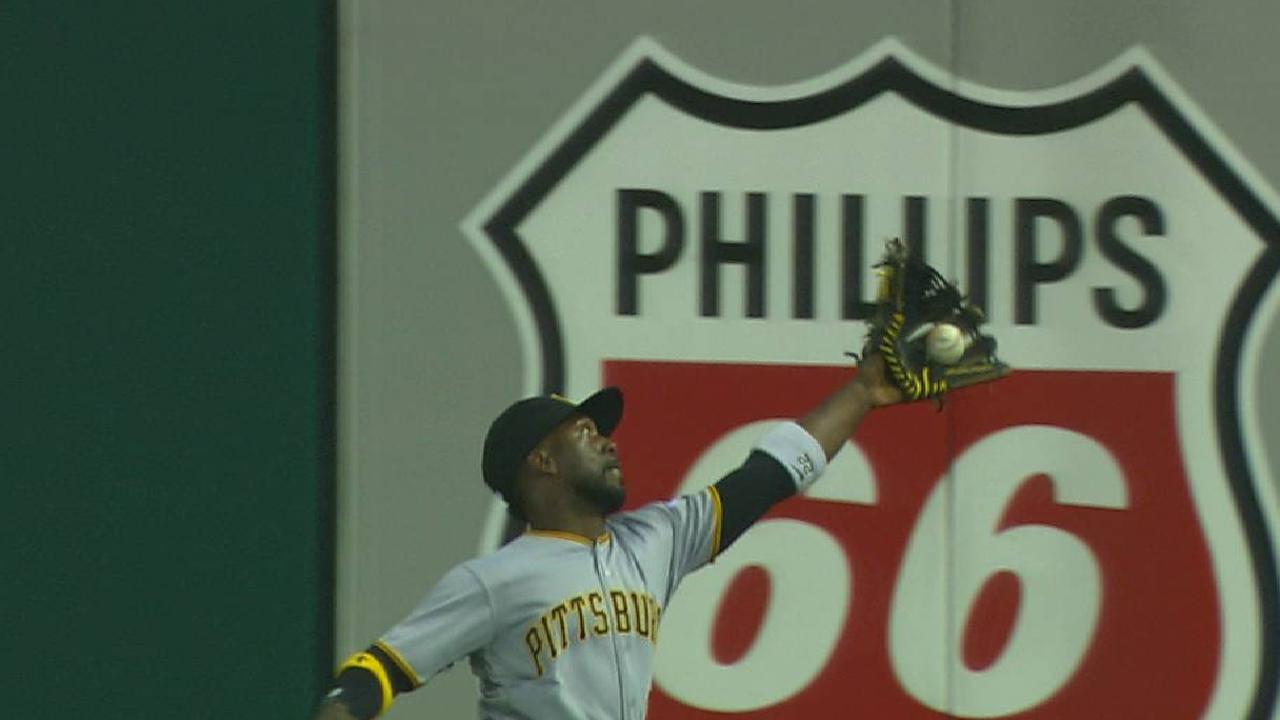 ST. LOUIS -- The defense in center field was not an issue Tuesday night, as many feared in the wake of Starling Marte's 80-game suspension earlier in the day. Neither was the starting pitching, the subject of consternation throughout the winter and spring.
Pittsburgh saw a standout defensive night from Andrew McCutchen, once and future center fielder, and another strong start from right-hander Chad Kuhl. But the Pirates could not support either performance, watching two late rallies fizzle in a 2-1 loss to the Cardinals at Busch Stadium.
After sweeping the Cubs at Wrigley Field, the Pirates have scored two runs and wasted 14 innings of quality pitching from Ivan Nova and Kuhl, who held the Cards to two runs on three hits and a walk over six innings.
"Baseball's a crazy game. We go into Chicago and win three, then you come here and it seems like you can't put a run on the board," McCutchen said. "There's been some good pitching on both ends. Our pitchers have done a tremendous job. Just wish we could score a couple more runs for them."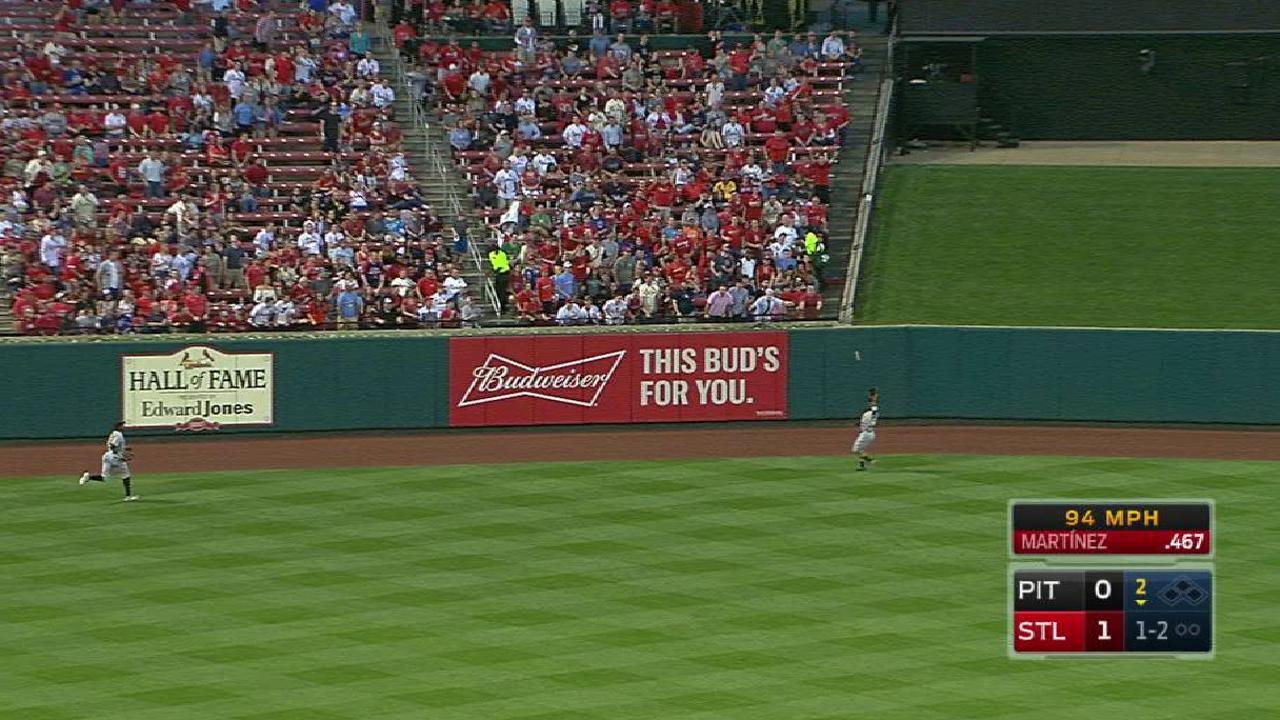 McCutchen did his part with a pair of hits, running his hitting streak to nine games. He was even better in center field.
The Pirates asked their franchise player, moved to right field this spring, to return to center while Marte is serving his suspension. In his first start there, he recorded a season-high five putouts -- his most since last May 15 -- and made two "three-star" plays, according to Statcast™.
"He looked very good out there," Pirates manager Clint Hurdle said. "I didn't anticipate him not looking good out there."
McCutchen covered 86 feet in five seconds, according to Statcast™, to snag Jose Martinez's line drive in the second inning. He raced back to his left and tracked down Mike Leake's fly ball in the third, then celebrated with as much emotion as he has shown all season.
"I'm just doing me, doing my job," McCutchen said. "If center field is where I need to play, that's where I'm going to be. If I've got to show a couple people that I need to do what I need to do out there, show them I can do it, that's what I'm going to do."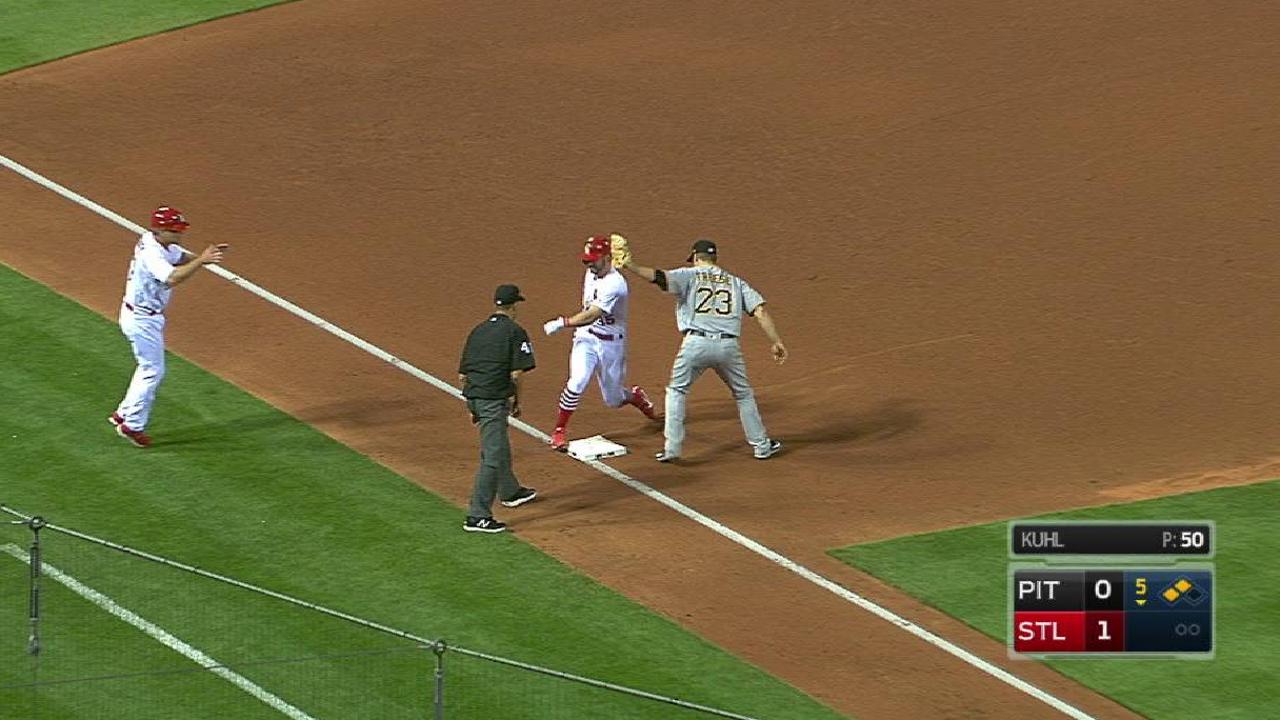 But with a thin margin for error made thinner by Marte's suspension and the continued absence of third baseman Jung Ho Kang, the Bucs need their bats more than ever. Granted two late-inning scoring chances on Tuesday, they came up empty twice.
The Pirates sent out pinch-hitter John Jaso with two on and one out in the seventh. The Cards called upon lefty Brett Cecil. Hurdle countered with righty-hitting Jose Osuna, who grounded into an inning-ending double play.
"Cecil made a pitch and got out of the inning, but that's the matchup we were looking forward to getting," Hurdle said.
With two on and no outs in the ninth, Josh Bell struck out. Jordy Mercer reached safely, loading the bases against closer Seung Hwan Oh, but Phil Gosselin hit a grounder back to the mound and Adam Frazier flied out. The Pirates finished 1-for-10 with runners in scoring position and left nine men on base.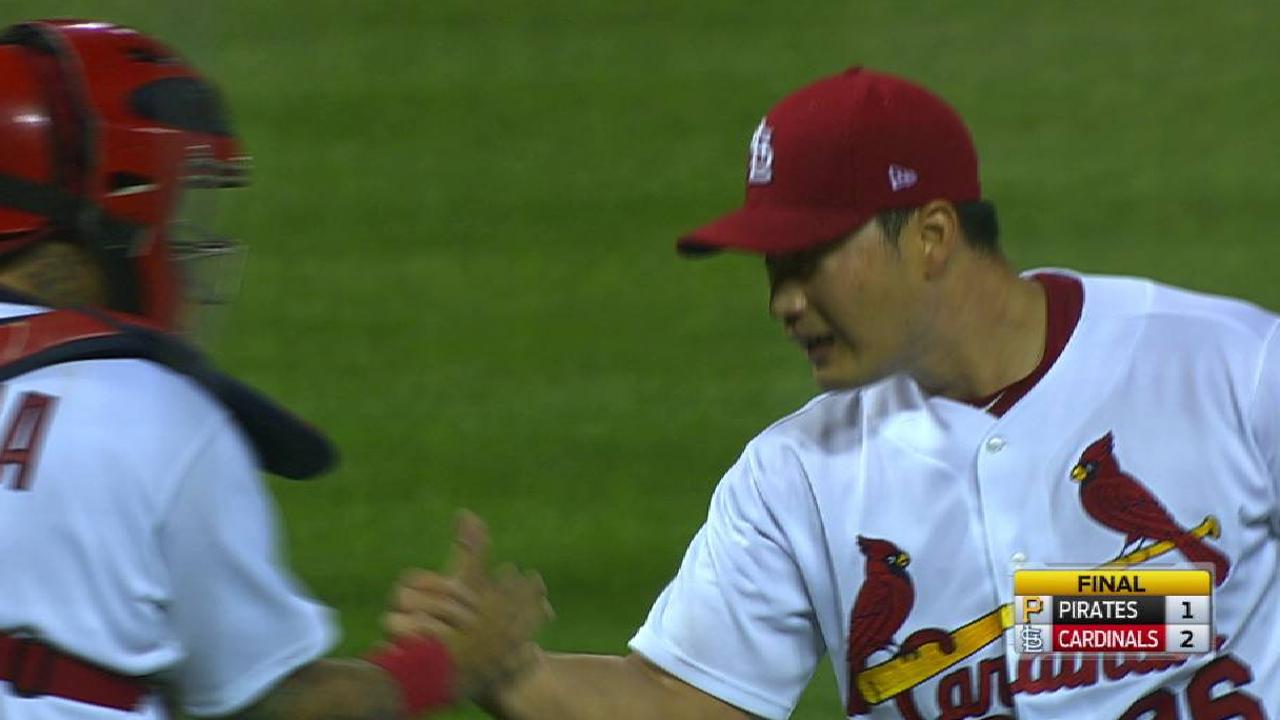 "We had opportunities, especially at the end there," McCutchen said. "Need to get that run on the board. That's what you have to do to win ballgames."
Adam Berry has covered the Pirates for MLB.com since 2015. Follow him on Twitter and Facebook, read his blog and listen to his podcast. This story was not subject to the approval of Major League Baseball or its clubs.