Duffy, Rasmus toiling away at rehab work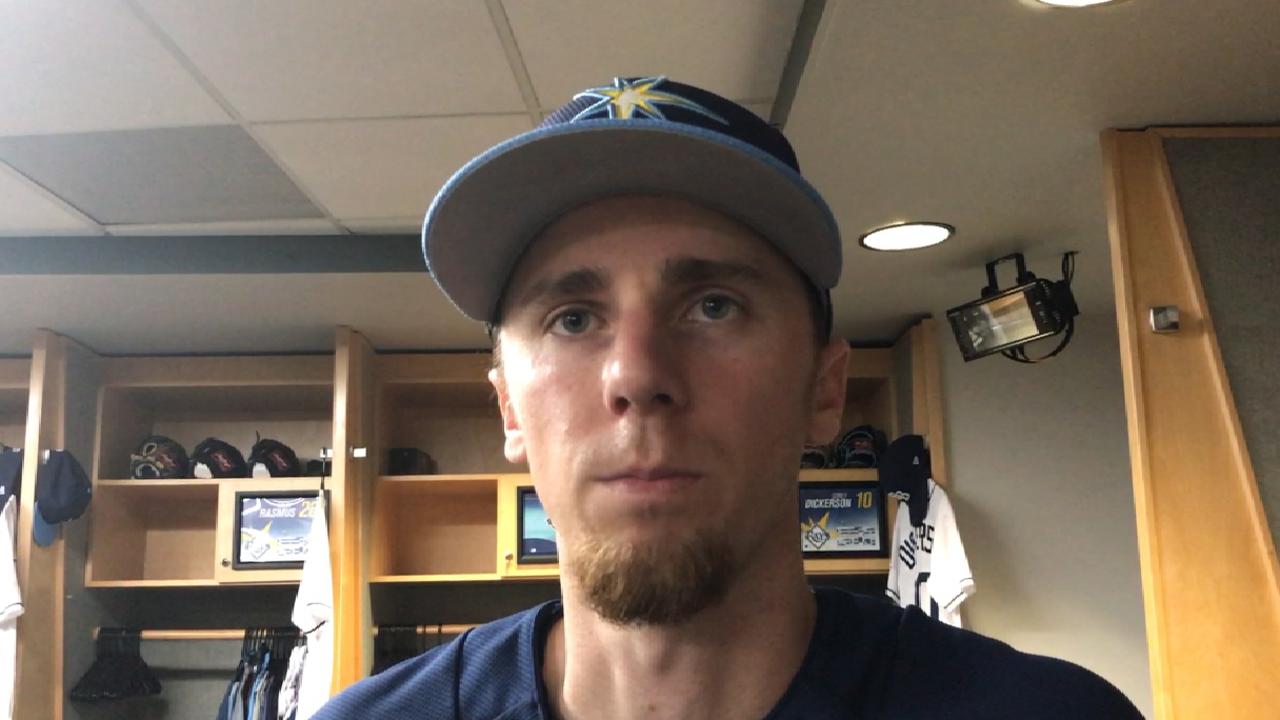 ST. PETERSBURG -- Matt Duffy and Colby Rasmus were busy prior to Tuesday night's game, each at varying stages of their rehabs, and each seemingly making progress.
The pair's return will bolster the Rays' outlook at shortstop and left field, respectively.
Duffy, who is returning from surgery on his left heel, ran for the first time and also took approximately 30 ground balls in simulated-game fashion for the first time.
"I'd say of everything I did today, running forward felt the best," Duffy said. "So that was definitely encouraging.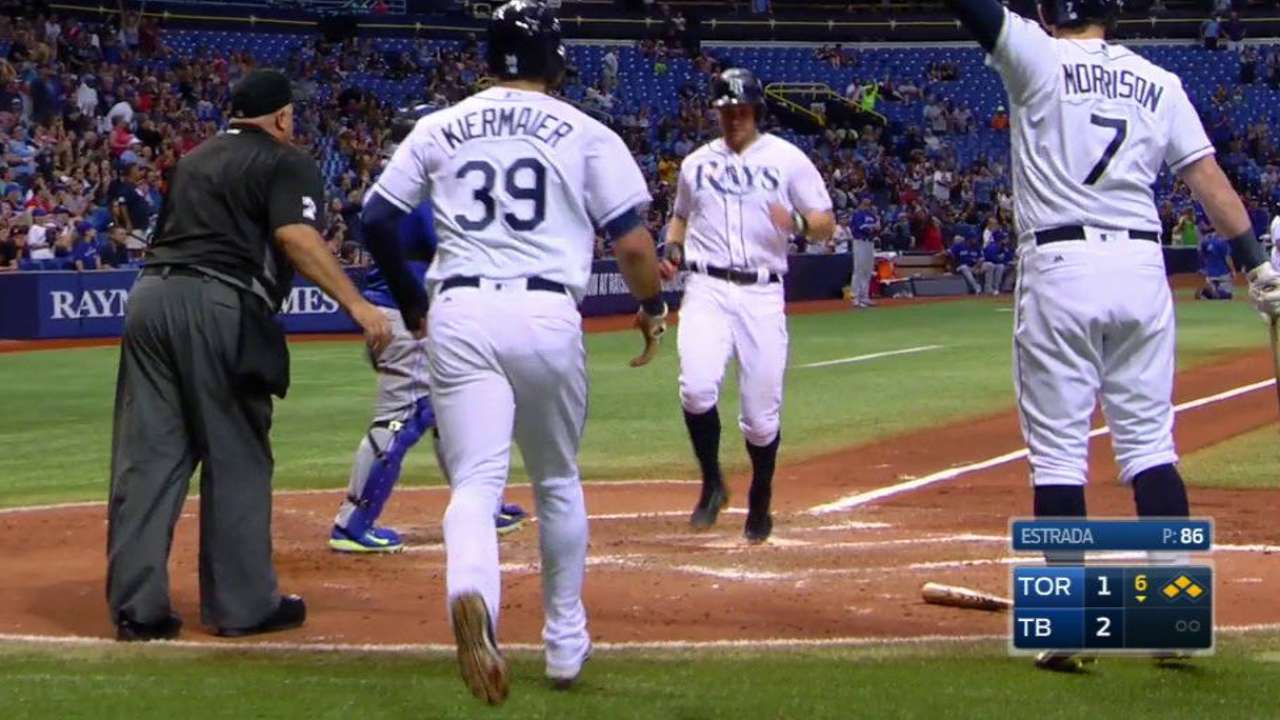 "If I had to grade myself on a baseball level, I felt heavy and slow. But the Achilles felt good. That's a positive."
Duffy said he feels the "jumping aspect" is the "last little hurdle" before ramping up for a final tuneup prior to returning to the team.
"It's kind of expected to be the most difficult, because there's a lot of force coming down on the Achilles when you land," Duffy said.
Infield/bench coach Tom Foley said Duffy, "looked good."
Meanwhile, Rasmus, who is returning from multiple surgeries, is expected to begin a rehab assignment later this week.
"I want to get to where I'm playing nine innings and showing them that I'm on the field, and getting my time in at the plate," Rasmus said. "Getting three and four at-bats a game. So that's my plan."
Rasmus admitted what he's gone through has been a "difficult experience."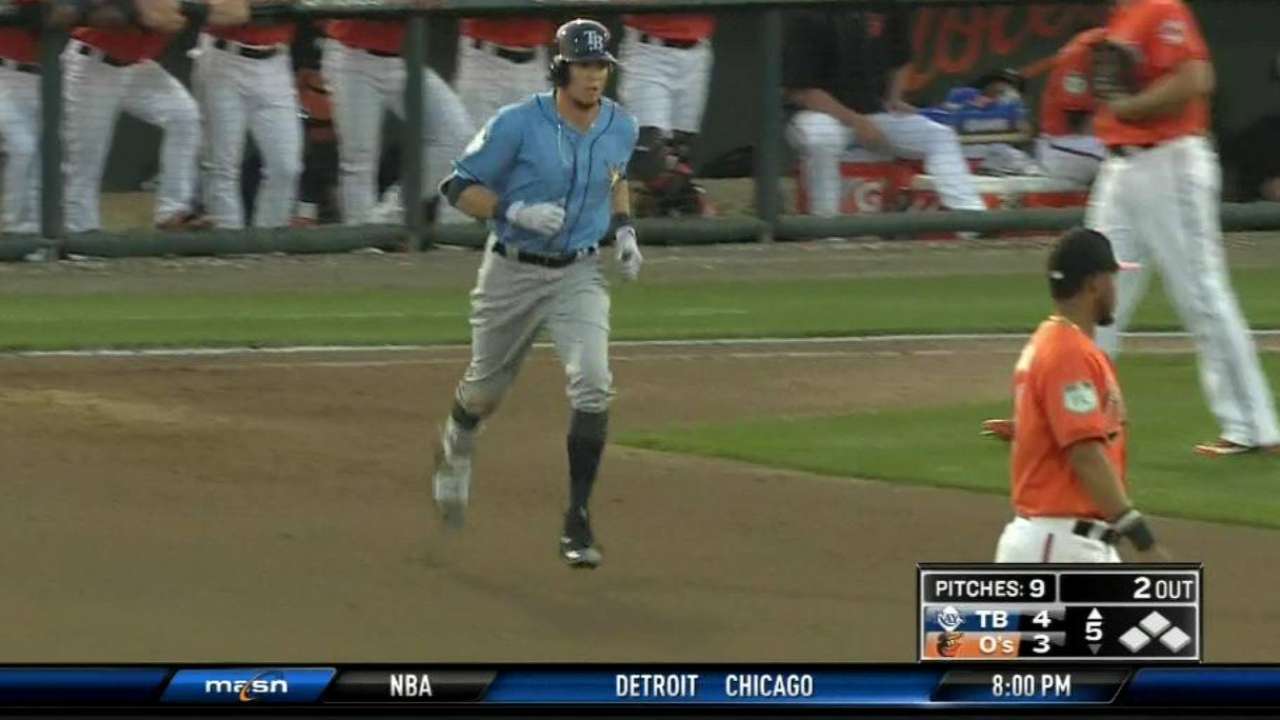 "I'm used to being out there playing every day for the past 12 years of my life," Rasmus said. "So it's a little different watching these boys on TV and not getting to play. And then I'm here having to deal with little nagging things.
"Because it will feel good one day, and the next day it will be a little tight. And I'm just working through those things. I want to make sure I'm 100 percent before I get back out here and don't mess anything up because I'm not 100 percent."
Rasmus said he's reluctantly learning he has to be patient.
"Yeah, I'm coming to it," Rasmus said with a laugh. "I'm still learning. I'm still hard-headed. I'm always trying to push myself. And that's why I've been able to stay in this game as long as I have. Being hard-headed, and pushing through adversity and grinding. This has definitely been a learning experience for me in that respect."
Bill Chastain has covered the Rays for MLB.com since 2005. This story was not subject to the approval of Major League Baseball or its clubs.