Urena gives Marlins bullpen needed breather
Reliever tosses four solid innings against Mariners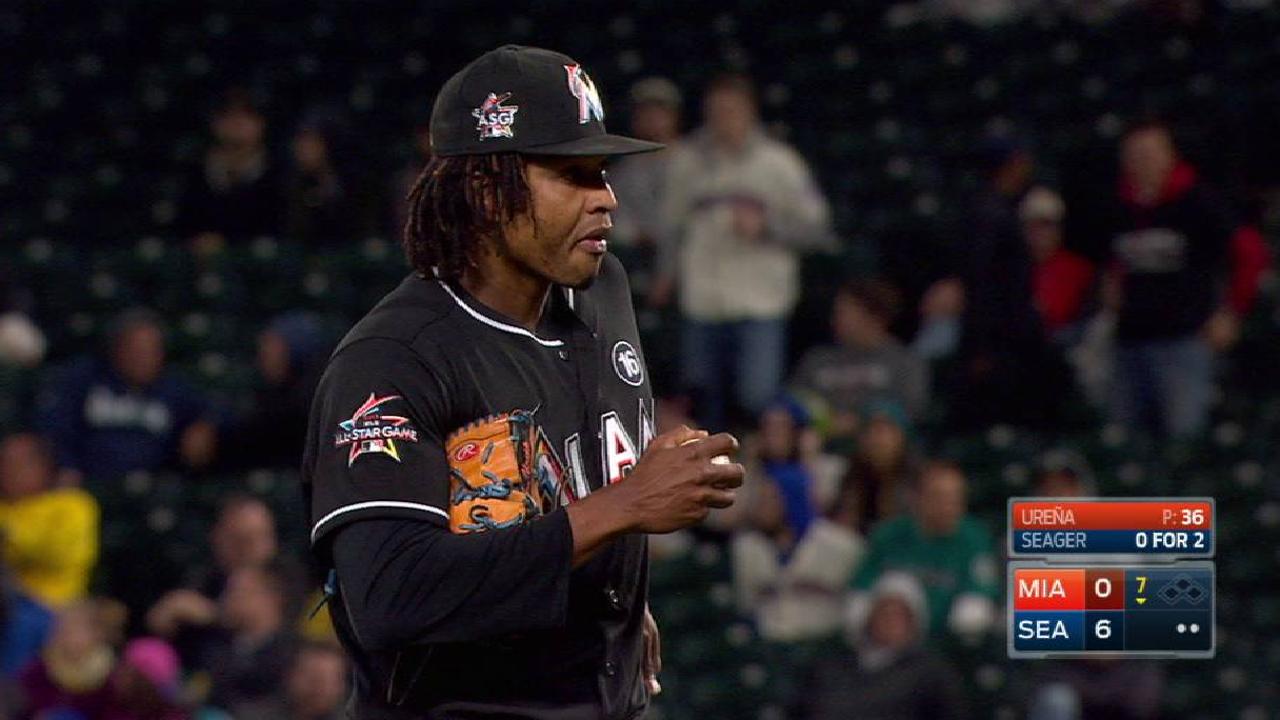 A heavily used Marlins bullpen received a boost from Jose Urena in Monday's 6-1 loss to the Mariners at Safeco Field.
After starter Tom Koehler lasted just four innings, Urena slowed Seattle's offense and saved an already-taxed Miami bullpen. With Urena pitching the final four innings, the Marlins didn't have to use any other relievers.
"Jose kind of saved us there," Marlins manager Don Mattingly said. "It's not what we're looking for to start the trip. But not having to use anybody else out there was probably the only silver lining, pretty much, of the night."
After inheriting a five-run deficit, Urena gave up one run on one hit, which was a mammoth home run to Taylor Motter with one out in the fifth inning. Motter jumped on a 97-mph, first-pitch four-seam fastball, launching a home run with a projected distance of 413 feet and an exit velocity of 106 mph, according to Statcast™.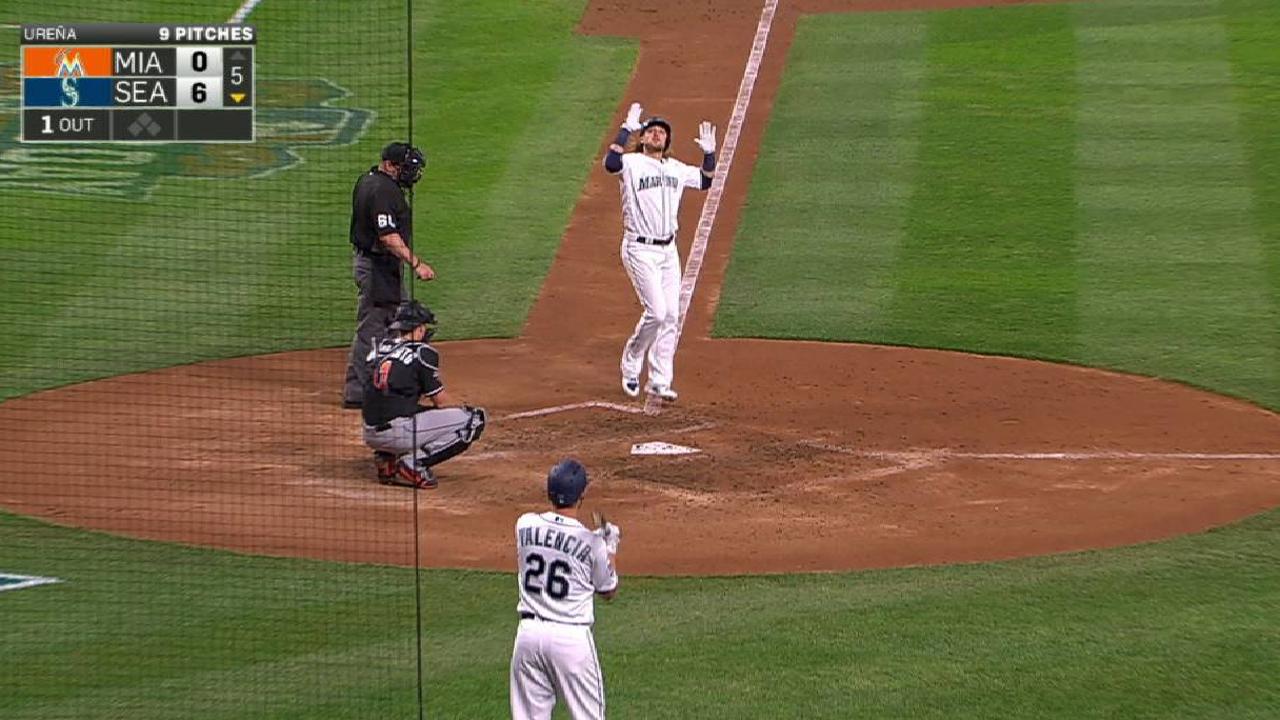 "Luckily tonight, Jose came in and did a tremendous job finishing the game," said Koehler, who allowed five runs, including two homers. "We had a really rough weekend where we had to use a lot of guys, so his performance was huge. I know we lost, but it's one of those ones where it will kind of go unnoticed, but it did a really good job of getting the guys down there some extra rest and try to get things situated. I'll just go back at it again my next turn."
The Marlins faced Seattle on the road one night after completing a grueling four-game series with the Mets at Marlins Park.
Aside from Motter's homer, Urena didn't allow another baserunner. The hard-throwing right-hander struck out two and threw 53 pitches, 33 for strikes.
Miami's bullpen has logged 56 2/3 innings, the second most in the Majors behind the Reds. The Marlins are carrying eight relievers, with Urena's role to be able to pick up multiple innings -- or even a spot start -- if necessary.
Of all Miami's relievers, Urena is the hardest thrower. His four-seam fastball velocity against Seattle, per Statcast™, averaged 96.3 mph, and his fastest pitch was 97.7 mph. The right-hander threw 25 four-seam fastballs and seven two-seam fastballs (sinkers) that averaged 96.4 mph. He mixed in a changeup and slider.
The last pitch of the night for Urena was a slider that Leonys Martin swung through for a strikeout in the eighth.
Joe Frisaro has covered the Marlins for MLB.com since 2002. Follow him on Twitter @JoeFrisaro and listen to his podcast. This story was not subject to the approval of Major League Baseball or its clubs.