Sliding Marte among Bucs' defensive gems
Center fielder impresses with Statcast-rated 4-star catch; Freese, Mercer also in on act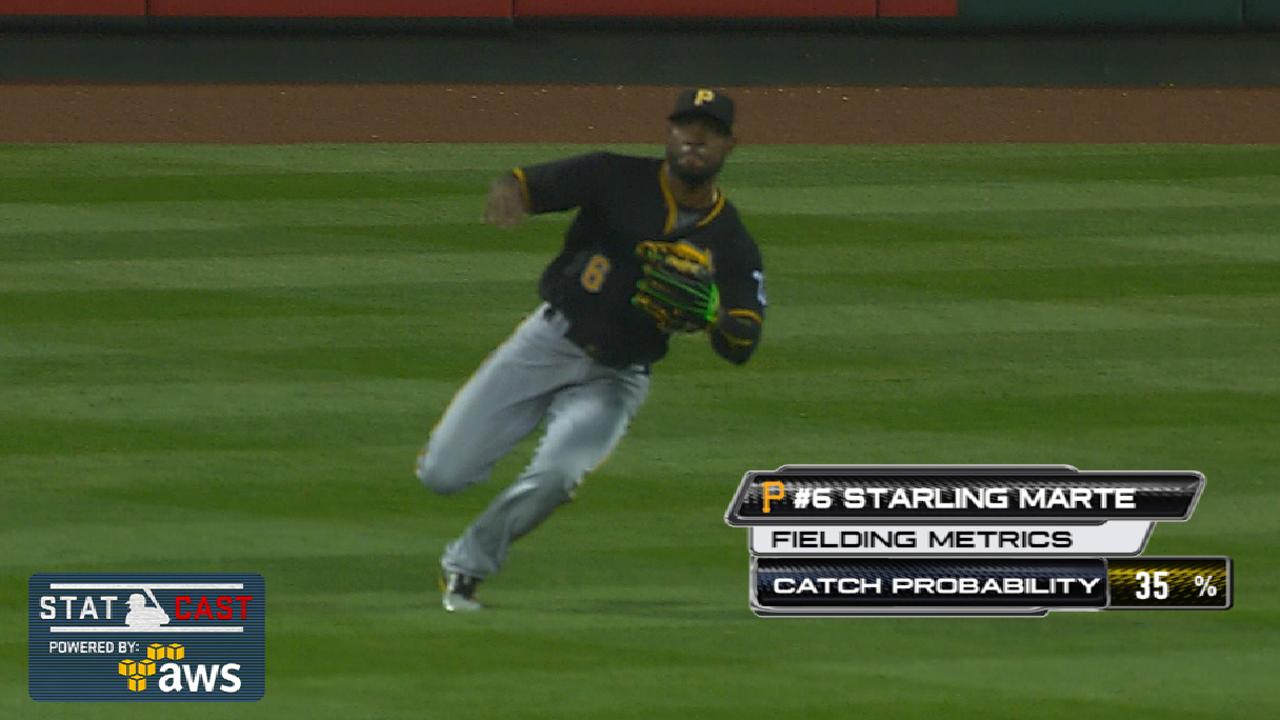 ST. LOUIS -- There's a reason Starling Marte won the last two National League Gold Glove Awards in left field and moved to center field this season. He showed what he's capable of in the eighth inning of the Pirates' 2-1 loss to the Cardinals at Busch Stadium on Monday night.
With two outs and nobody on, Marte made an outstanding sliding catch to rob Dexter Fowler of a hit. According to Statcast™, the play had a 35 percent catch probability, making it a four-star catch (between 26-50 percent).
Entering Monday's game, the Pirates were 0-for-14 this season on four- or five-star catches. Marte changed that, making the grab with little time to react (3.2 seconds from the moment Ivan Nova released the pitch) and plenty of ground (43 feet) to cover. According to Statcast™, Marte ran 44 feet, so he ran a nearly ideal route coming in on the ball.
"Quick, efficient pitching leads to that," manager Clint Hurdle said. "I thought our defense was really solid."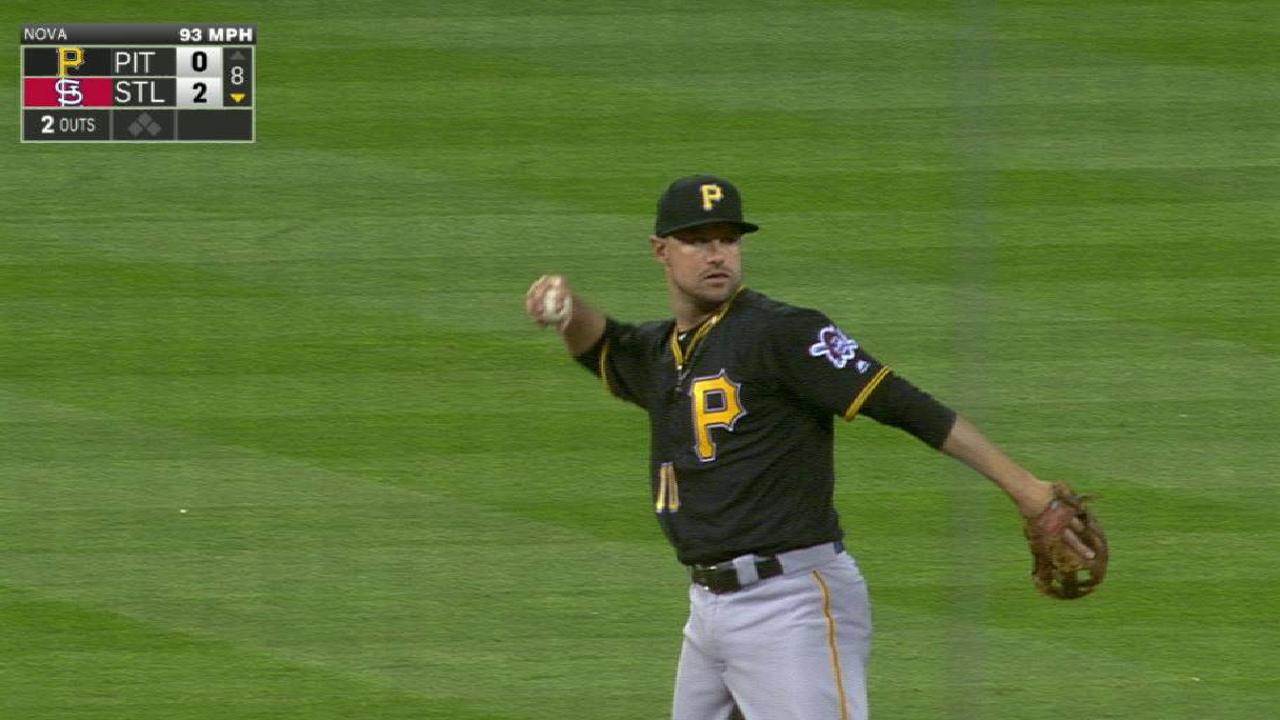 Quick pitching was the story of the night, as Nova fired eight innings on 78 pitches, completing his fourth game in 14 starts with the Pirates. Defenders tend to like playing behind quick-working pitchers, and the Pirates have proven it with Nova. Jordy Mercer played what Hurdle called a "big-time game" at shortstop, and third baseman David Freese made a highlight-reel play on Greg Garcia's chopper in the fifth inning.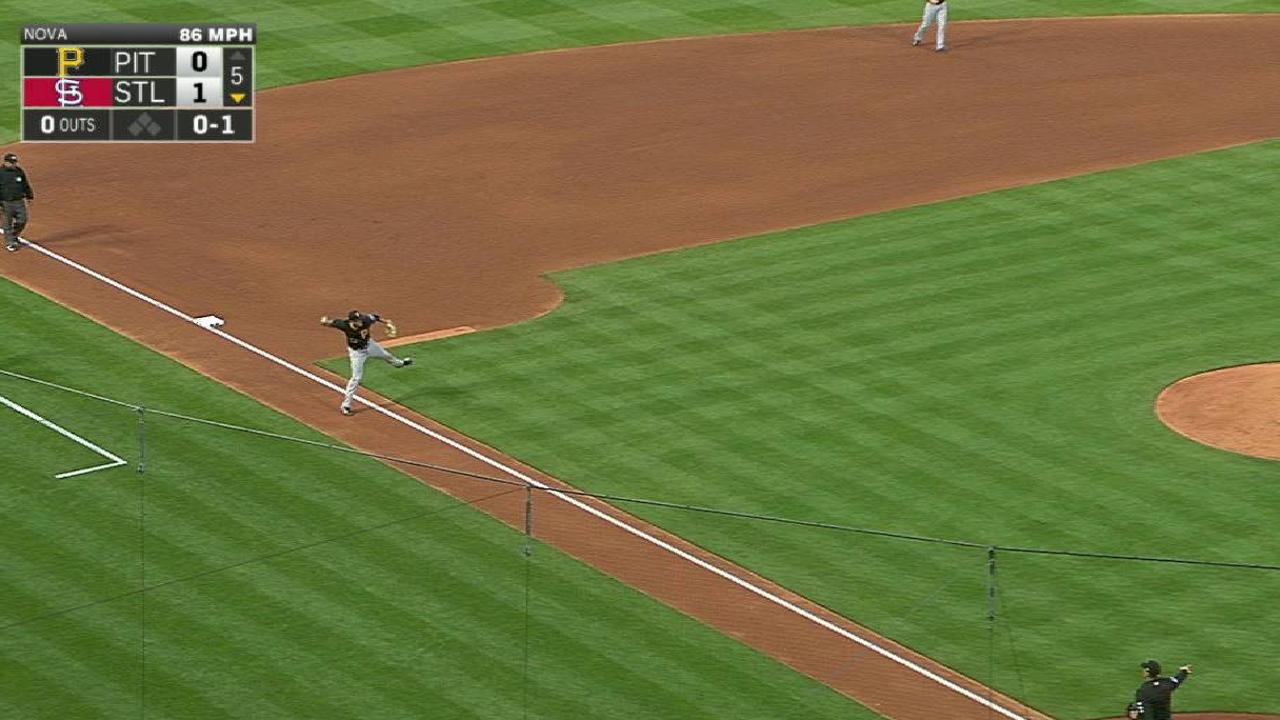 Marte also erased another runner with perhaps his biggest asset, his throwing arm. Stephen Piscotty singled to center to lead off the seventh, but Marte connected with second baseman Josh Harrison to cut down Piscotty.
"They're moving. I'm sure they like that," Nova said. "Why not? Make a quality pitch and let your defense do the work behind you."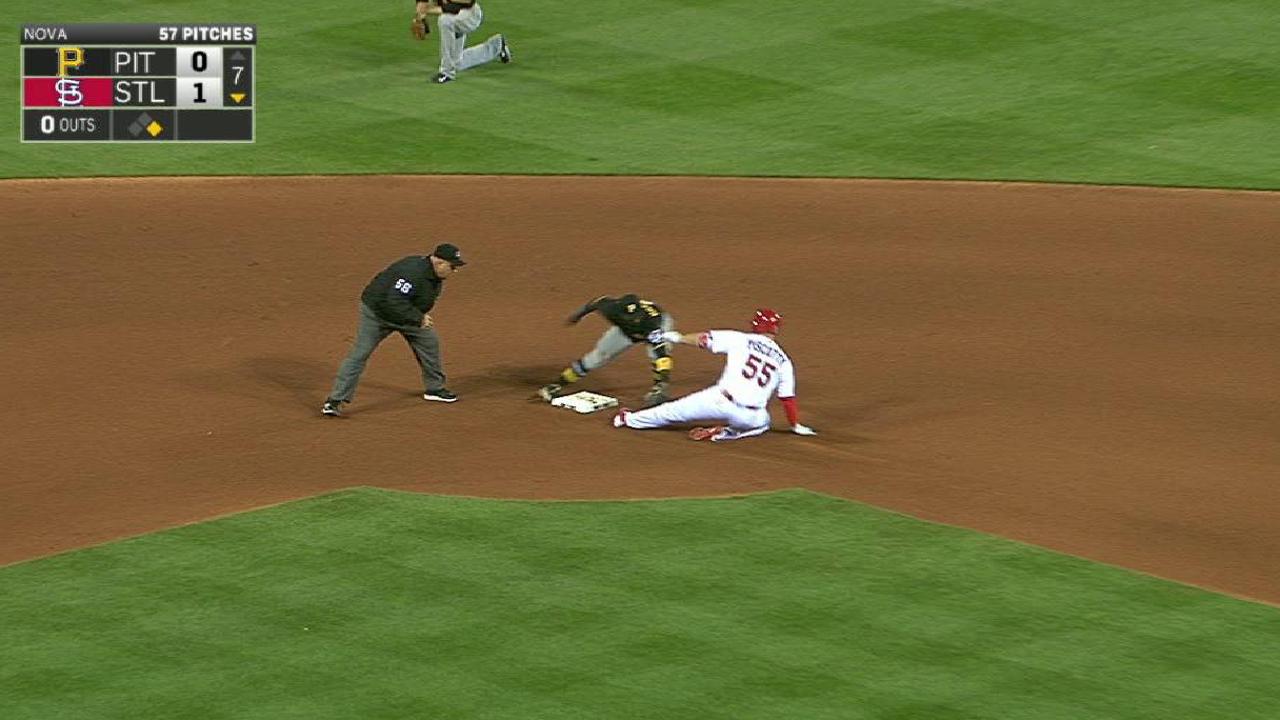 Last season, Marte was 4-for-10 converting four-star plays, according to Statcast™. Gregory Polanco was 7-for-18 (38.9 percent) and Andrew McCutchen was 10-for-27 (37 percent).
Adam Berry has covered the Pirates for MLB.com since 2015. Follow him on Twitter and Facebook, read his blog and listen to his podcast. This story was not subject to the approval of Major League Baseball or its clubs.