Morton's gritty effort nets first win with Astros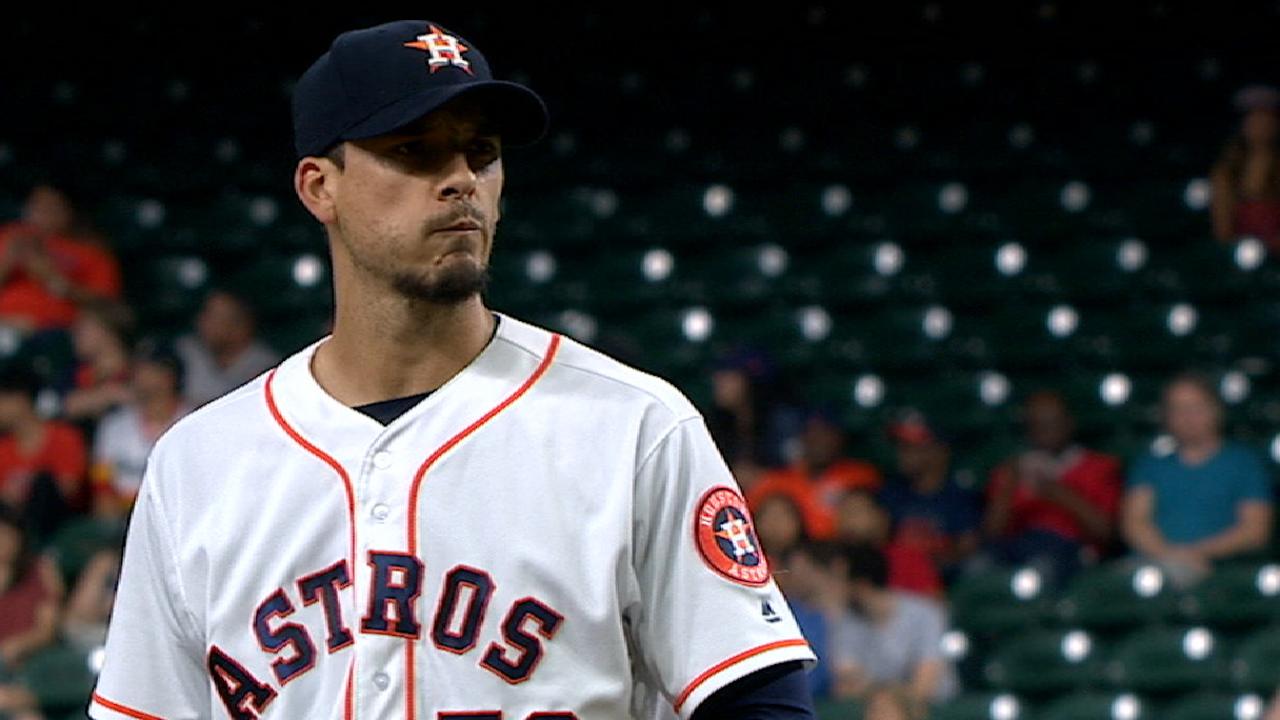 HOUSTON -- Charlie Morton picked up his first win in an Astros uniform. And the right-hander posted his first scoreless start of the season, holding the Angels at bay over his five innings.
But it wasn't all clear sailing for Morton, who stranded nine runners in Houston's 3-0 win at Minute Maid Park -- the club's fifth in a row.
The Angels had runners against Morton, in his first season with the Astros, in each of his five innings, with the Angels leaving the bases loaded in the second. But Morton (1-1) made the pitches when he needed to.
"He didn't have it tonight, but somehow found a way to put up zeros," Astros manager A.J. Hinch said.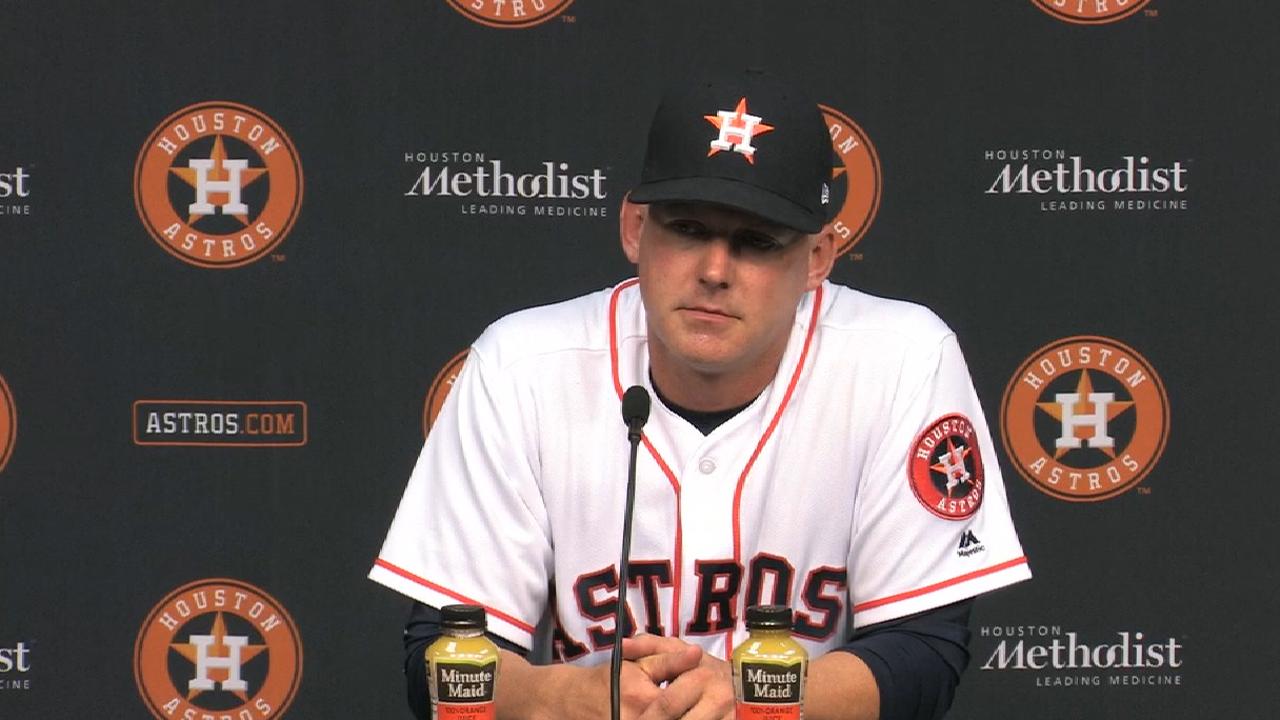 In the second inning, the Angels loaded the bases with two out after Danny Espinosa laid down a bunt single, Martin Maldonado singled and Yunel Escobar walked. But they came away empty-handed after Morton coaxed a flyout to left field from Ben Revere. Mike Trout was the next hitter.
"He just pitched out of that jam," Hinch said. "He would make pitches, especially with the bases loaded. All in all, he was rescuing innings every single inning. He did a great job."
In facing 24 batters, Morton allowed five hits with three strikeouts and two walks.
"It would have been nice if I was in the zone more and executing my pitches better," said Morton, who lowered his ERA to 2.81. "I was able to get some ground balls in different situations.
"My misses were in weird spots, spots they hadn't been. In a good way. The ball was down more, my misses were down. So I think it's a good sign."
The Angels, who had five hits, but none after the fifth inning, stranded two runners in each of the first, third and fifth frames. In the fourth, Morton got Escobar to hit into a 4-3 double play to end the inning.
"It wasn't like I wasn't trying to challenge guys, I was," Morton said. "I threw the ball and a bunch of them came out different."
Morton's cutter was effective and he had some success with his fastball.
"His velocity helped bail him a couple of times," Hinch said.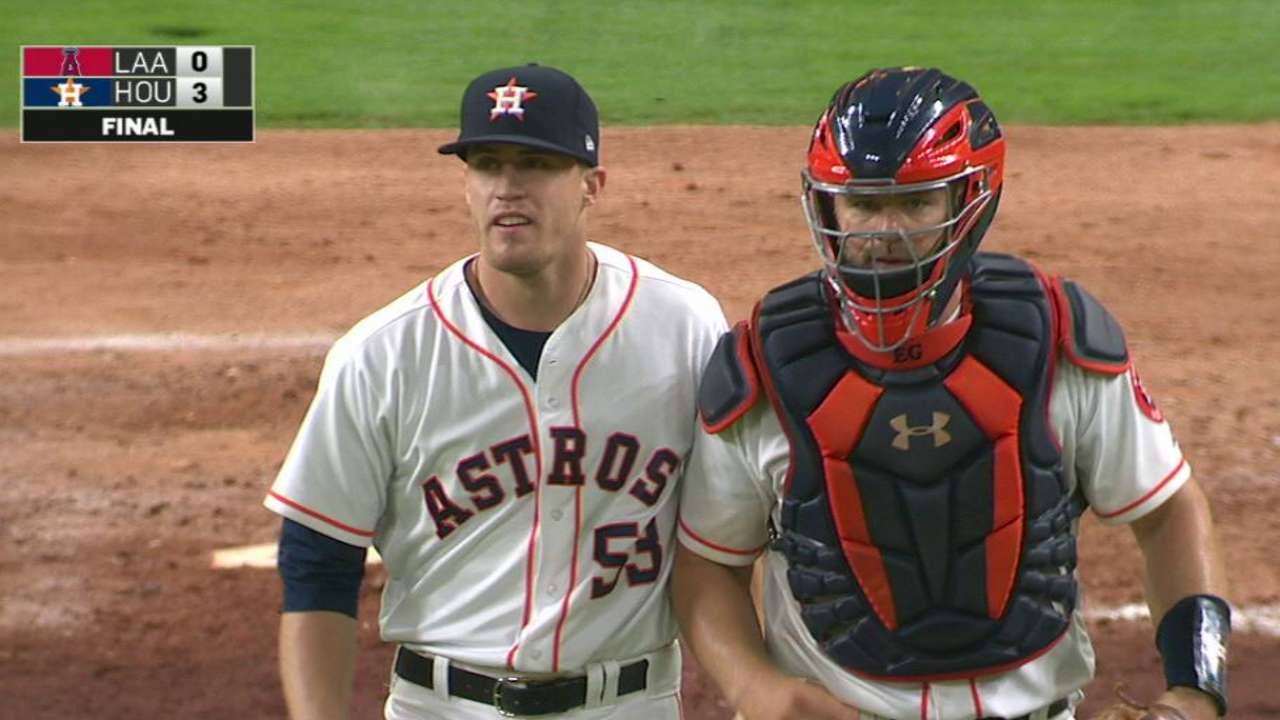 In relief of Morton, Chris Devenski threw two hitless innings. Luke Gregerson and Ken Giles threw a hitless inning each.
"It instills a lot of confidence," Morton said of the bullpen. "It's all over the place."
Richard Dean is a contributor to MLB.com based in Texas. This story was not subject to the approval of Major League Baseball or its clubs.