Freeman joins elite company with 4 XBHs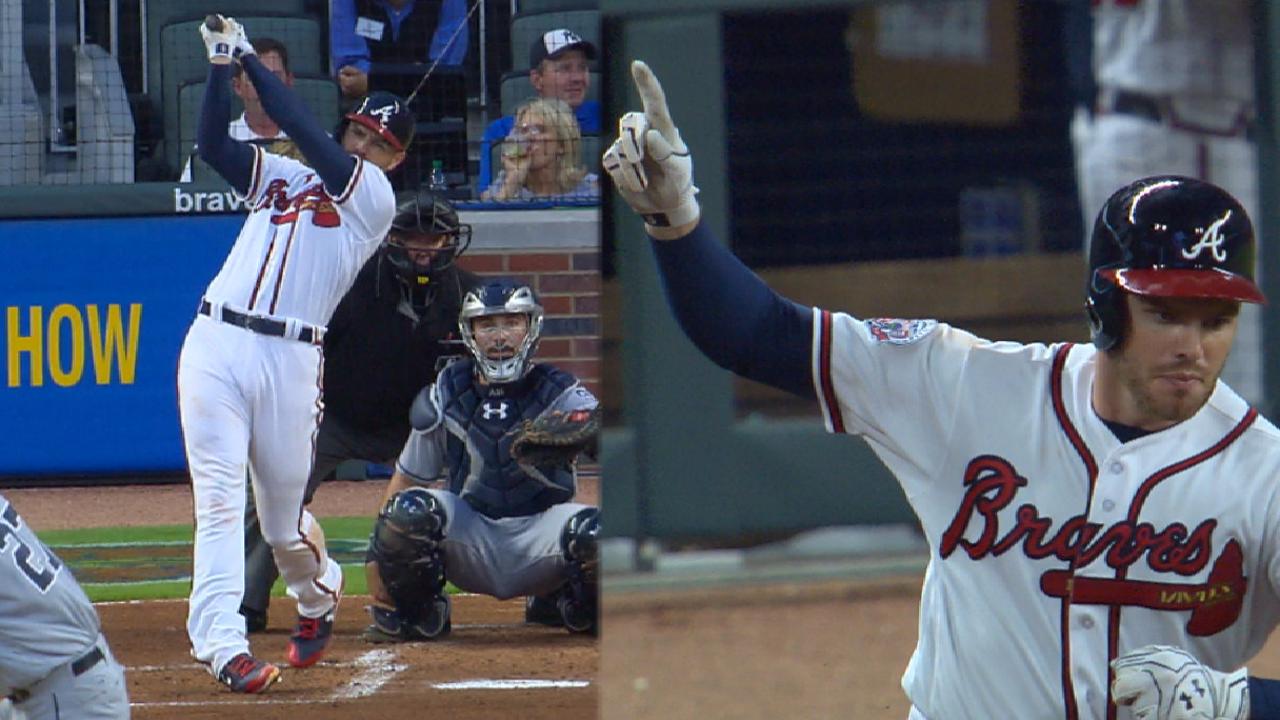 ATLANTA -- Freddie Freeman finished the first series in SunTrust Park history with the distinction of having accomplished something that had been done just four times in Braves franchise history.
As the Braves remained perfect through four games at their new stadium to run their winning streak to five games with Monday's 5-4 walk-off victory over the Padres, Freeman recorded two home runs and two doubles. It marked the 10th time in Atlanta Braves history that a player notched four extra-base hits in a game.
But the only others to collect two home runs and two doubles in a game were Jim Russell (June 7, 1948), Hank Aaron (Sept. 30, 1960), Felipe Alou (April 26, 1966) and Adam LaRoche (Sept. 15, 2009).
"That's pretty cool," Freeman said after learning of the unique achievement.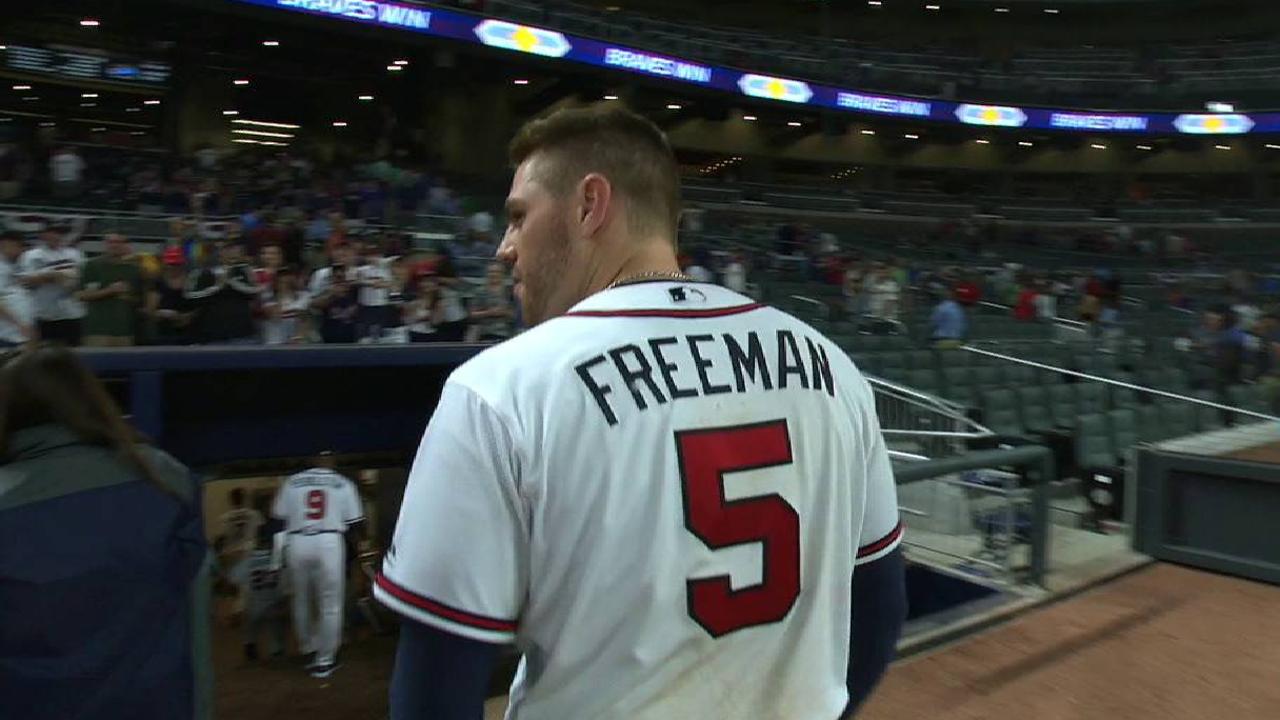 Picking up where he left off last year, when he produced a 1.095 OPS over his final 95 games, Freeman has batted .400 (18-for-45) with five homers and a 1.347 OPS through this season's first 12. He has a pair of two-homer, four-hit performances over his past seven contests.
"It's almost like I'm getting used to it," Braves manager Brian Snitker said. "The guy is an elite hitter. He's such a good hitter, and his swing is just so short and compact. It's just so simple. No, it's not simple. Hitting is really hard, and he makes it look easy."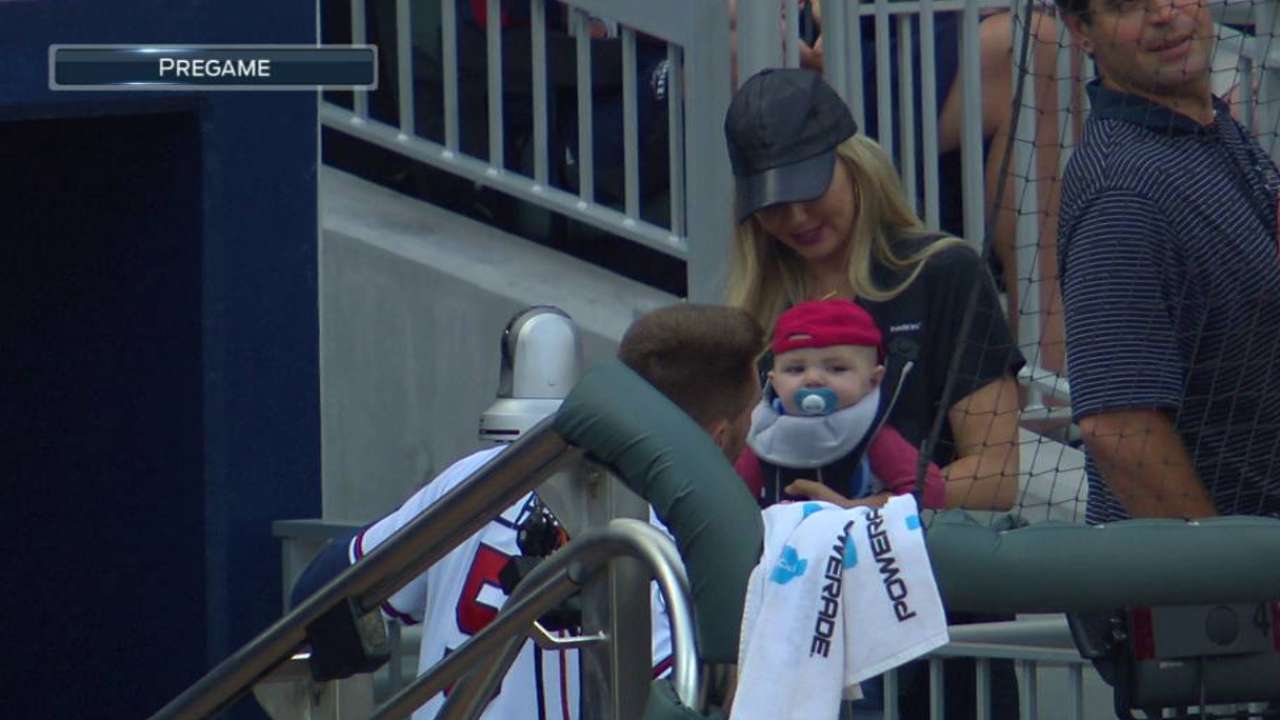 Freeman doubled during Monday's first inning, then drilled a two-run homer off Jered Weaver in the third. His sixth-inning double hit the top of the brick wall in right field, while his game-tying, eighth-inning solo shot off Ryan Buchter helped put Dansby Swanson in position to deliver his walk-off single in the ninth.
"He's amazing," Swanson said of Freeman. "He's one of the best baseball players I've played with for sure, the fact he does it so consistently. You just watch him prepare and how precise he is with everything he does. You can learn so much just from watching him. It's a joy playing with him. He's one of those guys where you don't have to pick his brain to learn. You just have to watch him do it."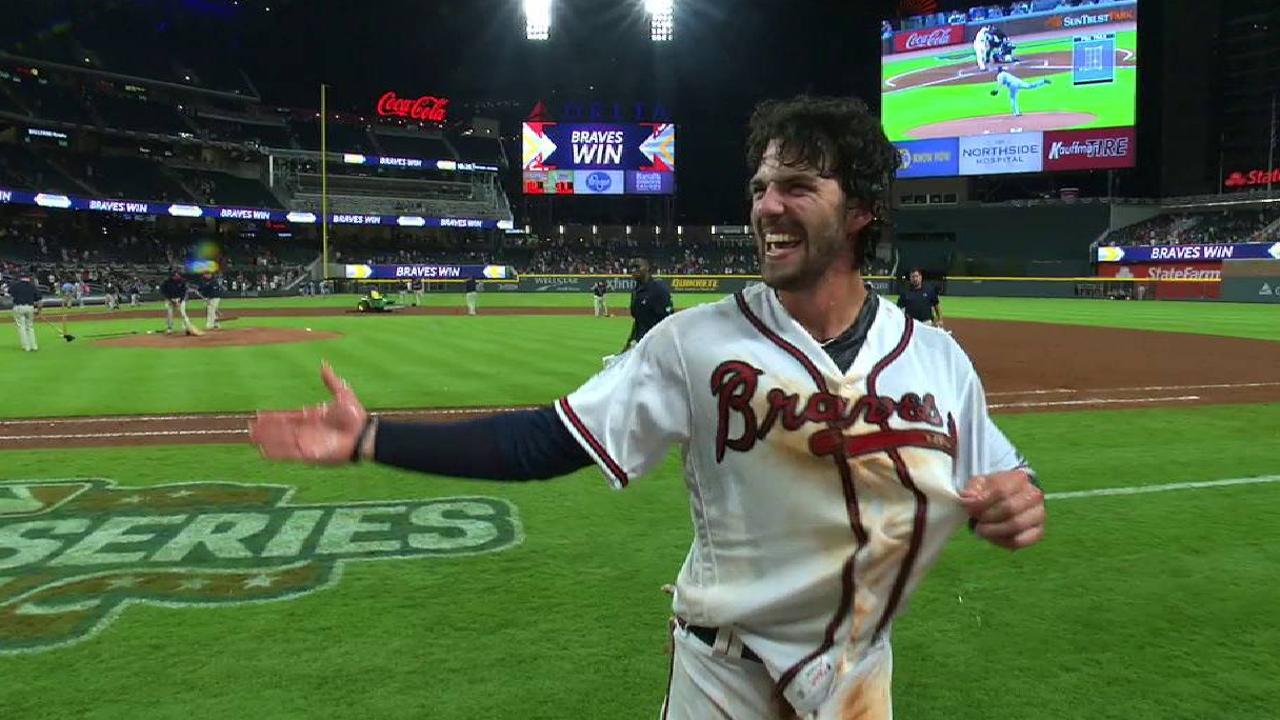 Freeman slumbered through the early portion of last season, but over his past 108 games, he has batted .343 with 29 home runs and a 1.121 OPS. Entering Monday, Kris Bryant, Nolan Arenado and Jedd Gyorko were the only National League players who had as many as 26 homers during this span, which dates back to when he hit for the cycle on June 15.
"I feel good," Freeman said. "I've felt good pretty much since Spring Training began. Hopefully I can keep this going."
Mark Bowman has covered the Braves for MLB.com since 2001. This story was not subject to the approval of Major League Baseball or its clubs.