Flowers hoping to avoid DL; Kemp on schedule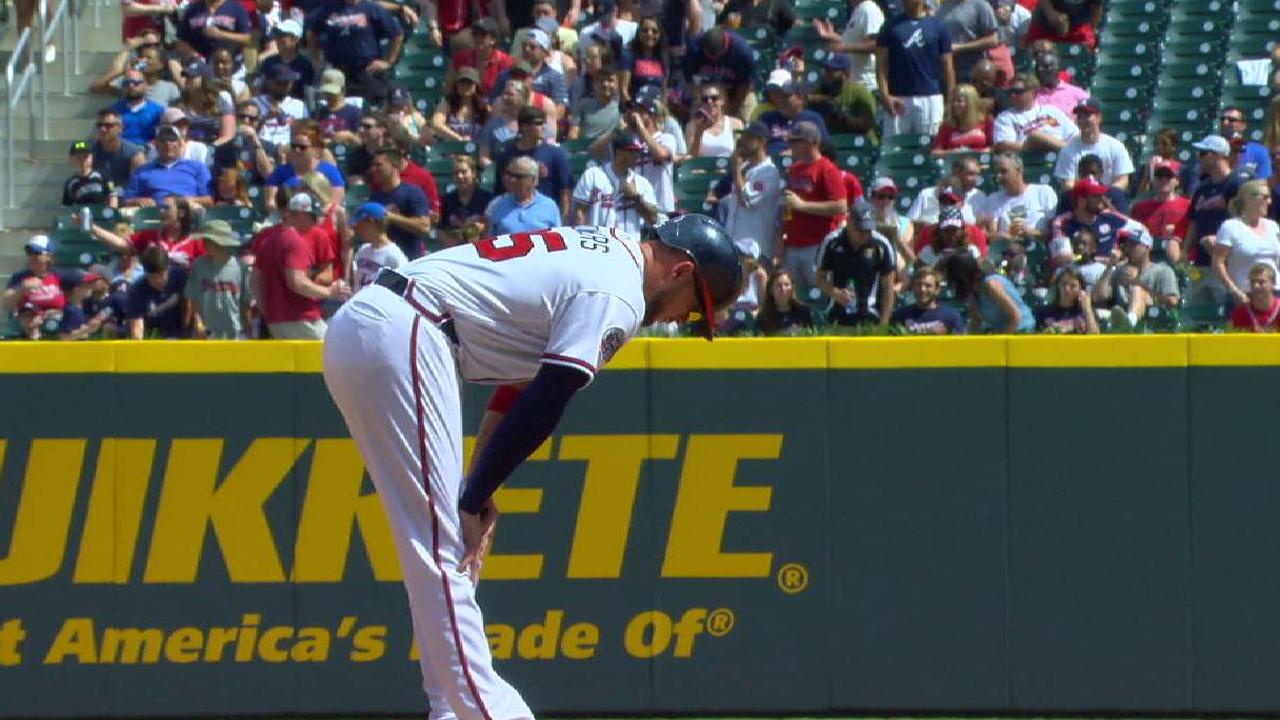 ATLANTA -- Less than 24 hours after leaving SunTrust Park wondering if he was destined for the disabled list, Tyler Flowers gave the Braves hope on Monday that he could be just a few days away from being back in a lineup that could also welcome Matt Kemp this week.
While Kemp remains on target to possibly return from a left hamstring strain on Wednesday, Flowers delayed DL thoughts once the Braves' medical staff evaluated the right hamstring strain he sustained during Sunday's 9-2 win over the Padres.
"The training staff was encouraged by what they saw from [Flowers]," Braves manager Brian Snitker said. "I'm hoping it's only going to be a couple days. We'll re-evaluate tomorrow and see, but I don't think it's as bad as anybody feared when he came off the field yesterday."
When Flowers exited Sunday's game after recording a seventh-inning double, he walked toward the clubhouse with just a slight limp, then provided some encouragement when initial tests were performed. But there still seemed to be an assumption the hamstring would force Atlanta's starting catcher to miss more than just a few days.
"Tyler feels like he could catch right now," Snitker said. "The biggest thing is swinging the bat and coming out of the box. The strength is good, and there is no bleeding. He said it just felt a little different than when he had pulled a hamstring before. So we're hoping it's just a 2-to-3-day thing."
Since the Braves were already carrying three catchers on their active roster, there was not an immediate need to make a roster move. Kurt Suzuki will serve as the primary catcher, with Anthony Recker as the backup while Flowers is unavailable.
Kemp has been sidelined since straining his left hamstring during an April 7 game in Pittsburgh. The veteran outfielder pushed himself as he completed all of the necessary hitting, fielding and running drills on Monday afternoon. If he responds well when he wakes up on Tuesday, the Braves will likely follow through with the plan to activate him from the 10-day DL on Wednesday.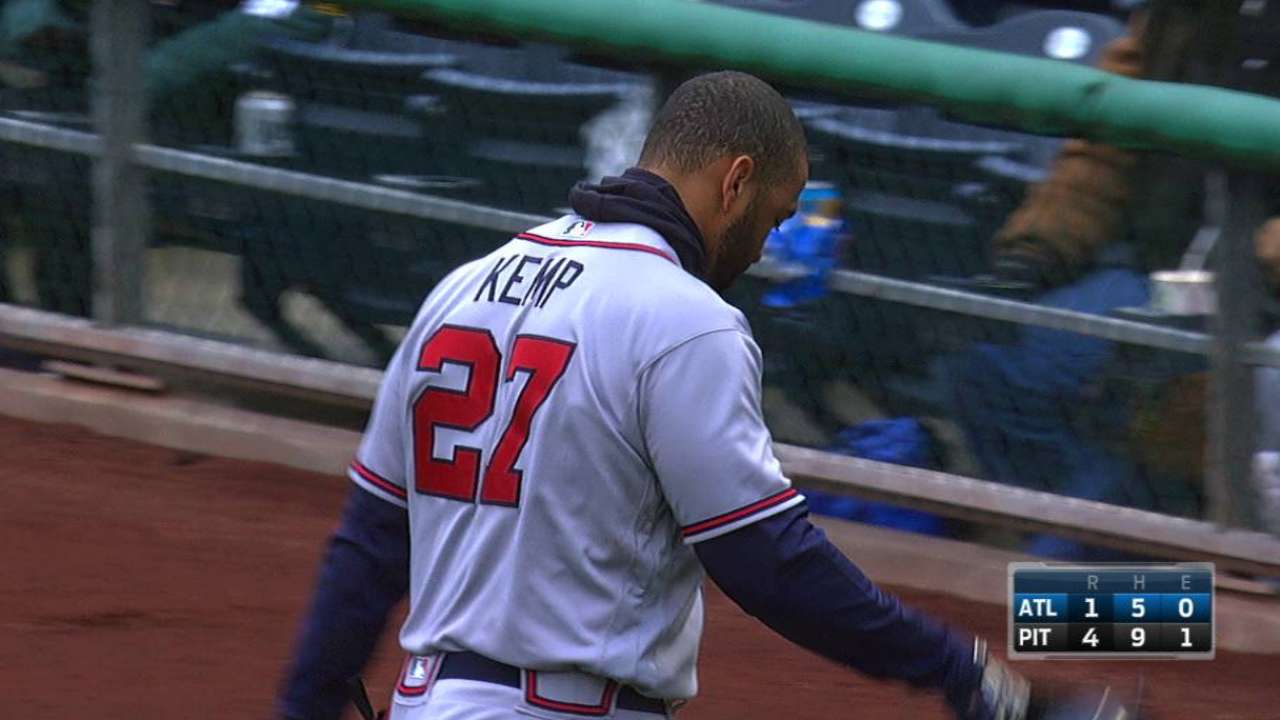 "He had a really good workout today," Snitker said. "He did the baserunning, threw from the outfield, did some defensive drills and turned it loose during batting practice and in the cage. So that's good. We'll just see how he progresses tomorrow."
Kemp went 8-for-16 with four doubles and two home runs before his injury. Flowers strained his hamstring after improving his batting average to .407 (11-for-27) with his ninth hit in a span of 19 at-bats.
Mark Bowman has covered the Braves for MLB.com since 2001. This story was not subject to the approval of Major League Baseball or its clubs.