Inbox: Is there a reason for Nats' 'pen woes?
Beat reporter Jamal Collier answers Nationals fans' questions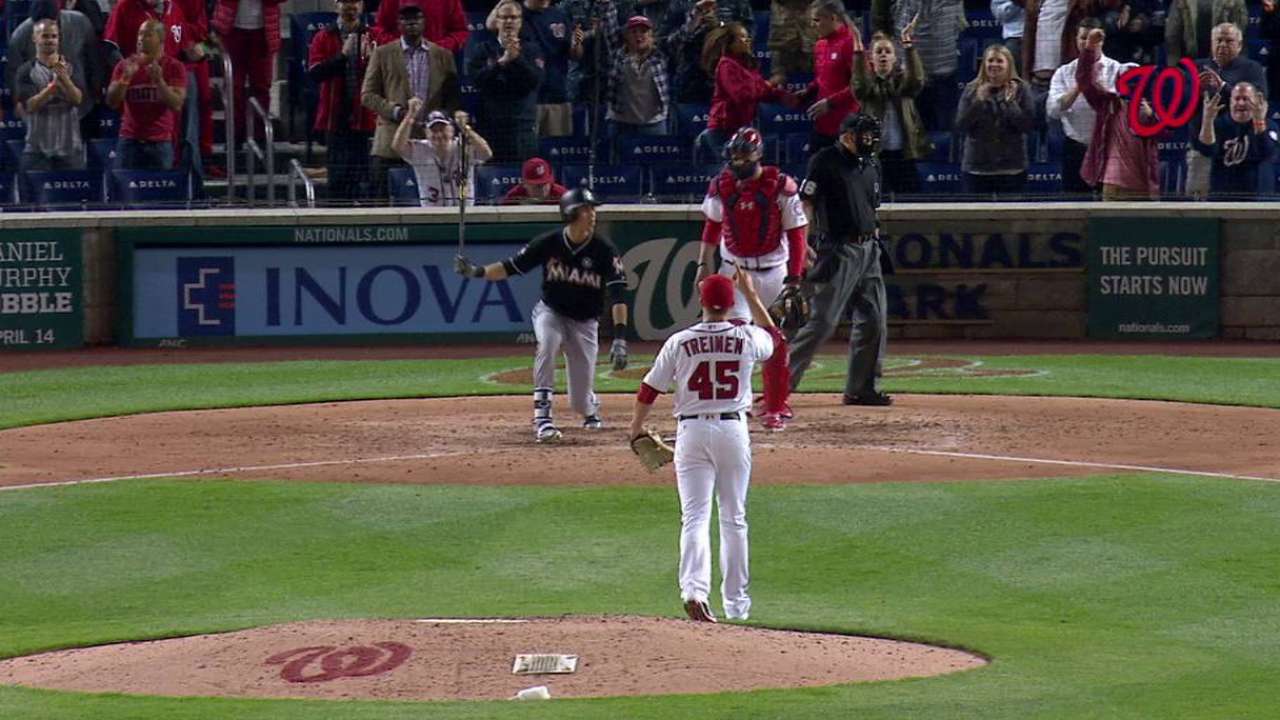 WASHINGTON -- The Nationals' season is 12 games old, and the team begins a difficult three-city, 10-game road trip on Tuesday. This seems like a good time to answer a few of the biggest questions on the minds of Nationals fans, many of whom are worried about the bullpen.
The Nats began Monday with a 'pen ERA of 6.25, which ranked 25th in the Majors. As a unit, they have completed scoreless outings in just two of their 12 games. They've been prone to give up the long ball, already allowing 10 homers this year (2.50 per nine innings), second-worst in the Majors.
• Submit a question to the Nationals Inbox
It's worth pointing out again and again that these are small sample sizes. At the end of the season, we'll be able to go back and pick out a poor 12-game stretch for every team in the Majors (and despite these struggles, the Nationals are still 7-5). Today's Inbox will take a look at some of those bullpen woes, which have become something of a trend around the league.
Why is the bullpen struggling?
-- @funnydanny
Well, there's no easy explanation. Some relievers have struggled with home runs, some with too many walks, and some are giving up hard contact. Their early FIP numbers don't demonstrate that they have been pitching well but just getting unlucky. There's not a particularly hot hand, although Shawn Kelley has not allowed a run in his past three outings after giving up at least one run in each of his first three appearances. Everyone has had their own issues.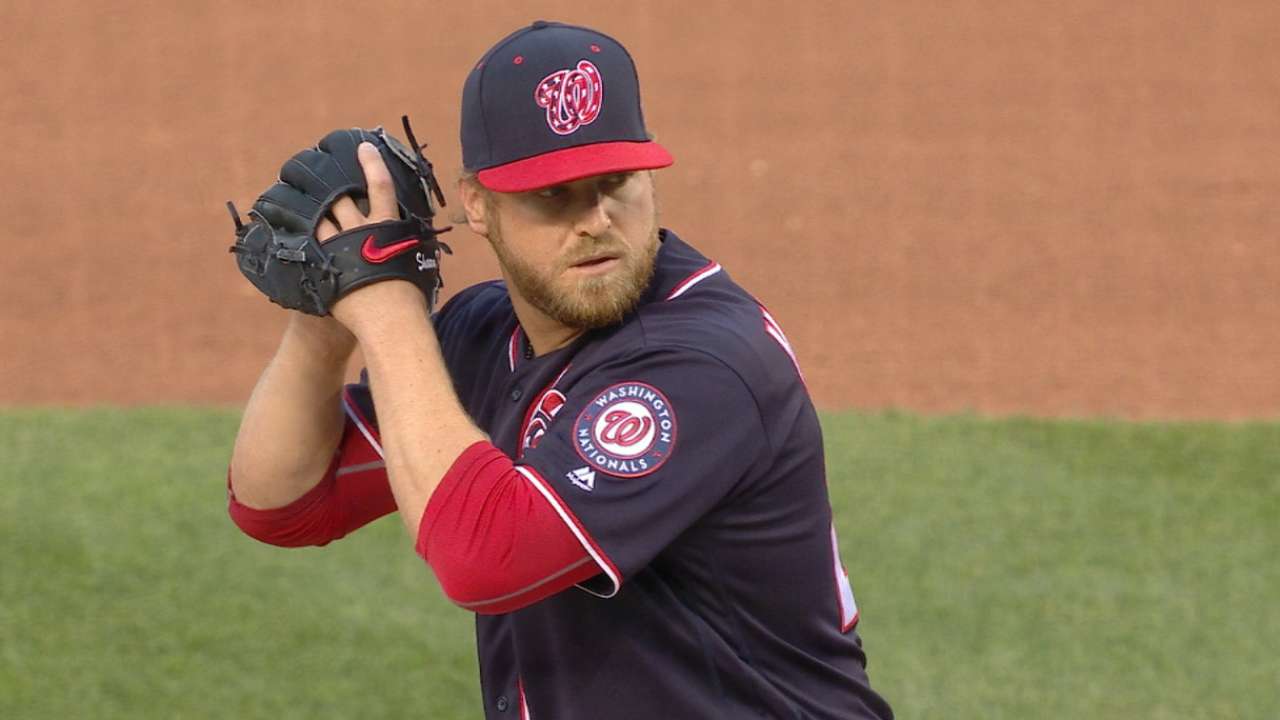 There are a few facts in which Nationals fans can find comfort. Twelve games is an extremely small sample size. Remember April of last year, when everyone was really concerned about Max Scherzer? Several members of the Nats' lineup are hitting well, and their starters are lasting deep into games, so the bullpen struggles have not completely derailed the team.
And bullpen issues has been an early-season trend across the Majors. As noted on MLB Network Radio, relievers began Monday with a 4.10 ERA, compared to a 3.76 ERA in April of last season. Many of them are potential playoff contenders; the Rangers, Mariners and Cubs have all endured blown saves.
Your eyes aren't deceiving you - bullpens are melting down at an alarming rate in 2017. pic.twitter.com/rlp5obT2k0

- MLB Network Radio (@MLBNetworkRadio) April 17, 2017
Veterans like Kelley, Joe Blanton and even Oliver Perez have proven track records, and their numbers should eventually revert back to their career norms. Blake Treinen and Sammy Solis have had success in the Majors. Koda Glover and Enny Romero have the stuff to be successful Major League relievers and are still trying to figure out how to harness it.
So the short answer is: It's still early, and there is time to fix it. No need for a full panic.
How much rope does Blake have left? Is he staying put only because the other options have also struggled?
-- @jbanal
Treinen's first seven games this season have not gone smoothly. In six innings, he has given up four runs and walked four, while opponents are hitting .320 against him. That being said, I do not think his job as the Nationals' closer is in jeopardy. When the Nationals were making their closer decision this offseason, something manager Dusty Baker emphasized was that whomever they chose, they were going to give him a proper chance to fail or succeed without replacing him at the first sign of trouble. They are not at that point yet with Treinen.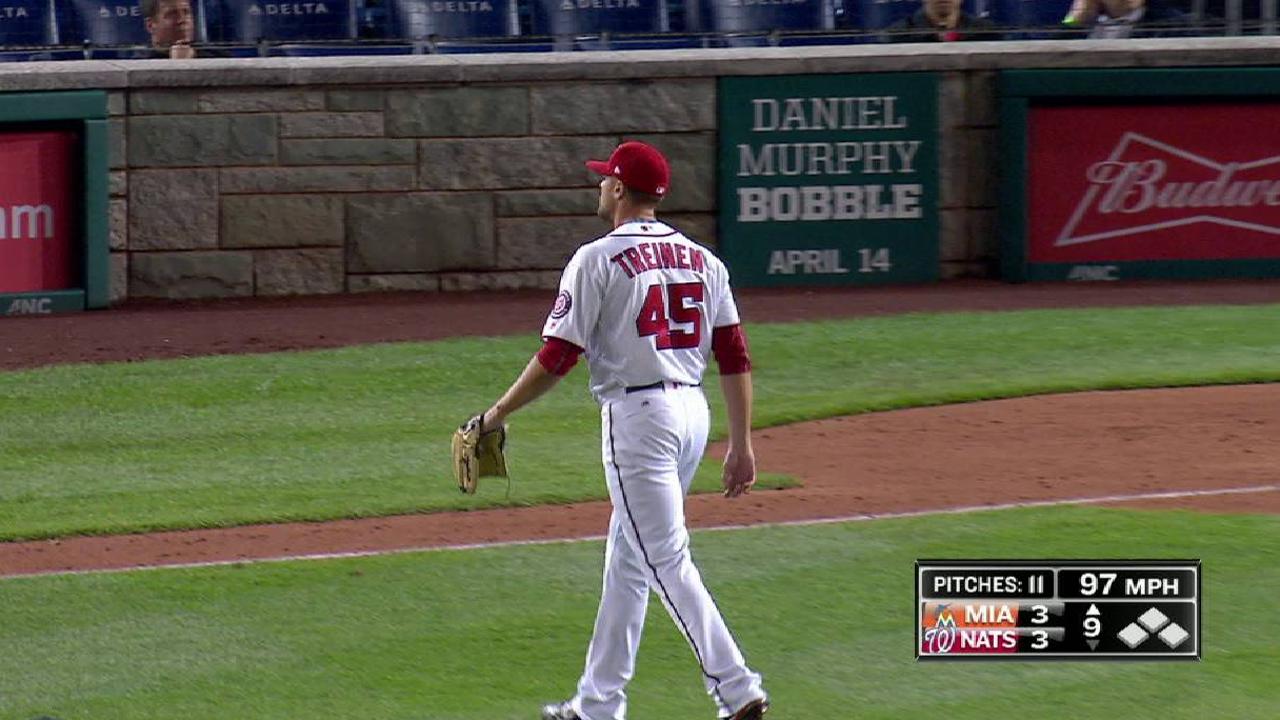 Who do you see as potential options in the Minors in case the current bullpen members don't figure things out and changes need to be made?
-- @rcarlson85
Matt Albers has been a nice addition to the bullpen since he was promoted a week ago, with three scoreless innings. He might end up being the low man on the totem pole with the Nats needing a fifth starter this week, who will almost certainly be right-hander Joe Ross of Triple-A Syracuse.
Otherwise, the Nationals have a few other veterans waiting in Triple-A. Right-hander Joe Nathan signed earlier this month, and he figures to get a shot at the Majors soon if they continue to struggle, and left-hander Neal Cotts is also waiting for a potential callup. Right-hander Austin Adams, who was acquired this offseason in the trade for Danny Espinosa, has started the season well, and if right-hander Trevor Gott starts pitching well, perhaps he could be an option at some point soon.
Jamal Collier covers the Nationals for MLB.com. Follow him on Twitter at @jamalcollier. This story was not subject to the approval of Major League Baseball or its clubs.