Inbox: Will Toronto make moves or have faith?
Beat reporter Gregor Chisholm answers Blue Jays fans' questions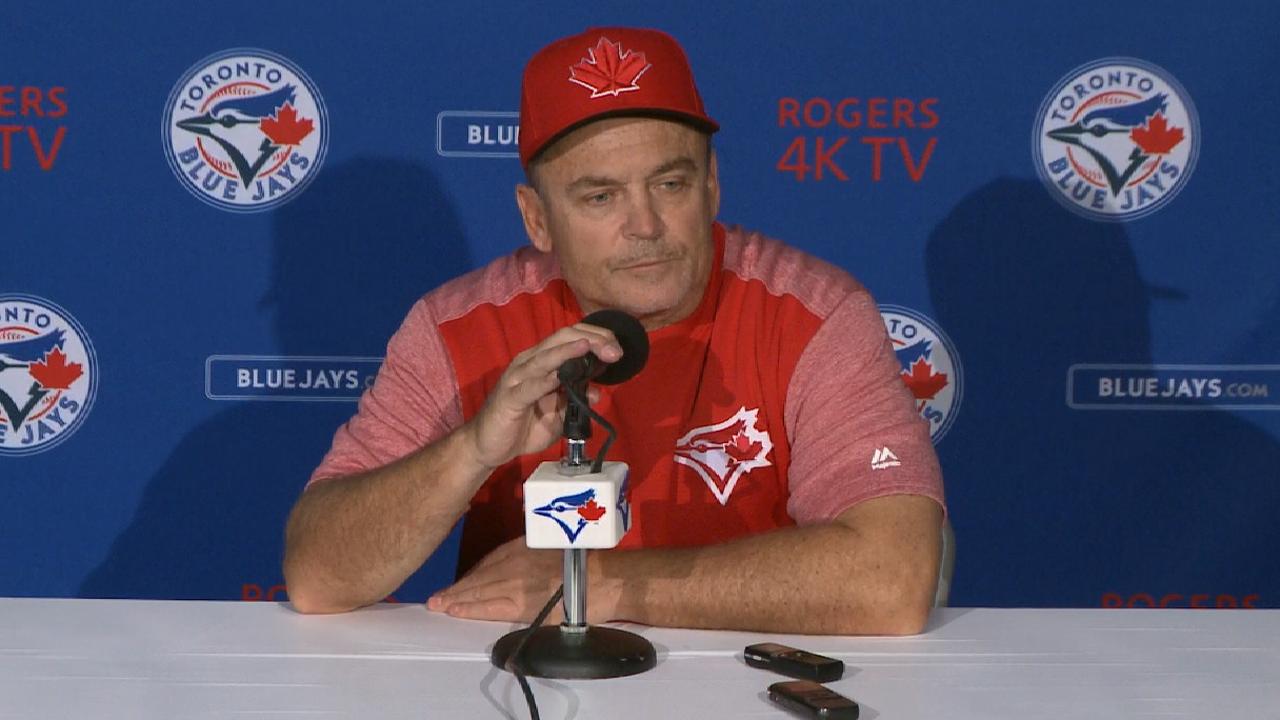 Should the Blue Jays make some trades, sign free agents, or just keep the faith in their current roster?
-- Jordan L., Waterloo, Ontario
The Blue Jays really have no choice but to let this situation play out. Outside of relatively small moves, the trade market typically does not heat up until June. This is not the time to make a big addition or subtraction. Minor tinkering is possible, but it's also not going to fix what is currently ailing this Toronto team, so the likely scenario is that the club will stay the course for at least another couple of months.
For a team with a 2-10 record, it doesn't make sense to trade prospects for someone like Jay Bruce. It also doesn't make sense to sell low on some of the bigger-name veterans who are off to a slow start. If the current core somehow finds a way to overcome its issues, a case will be made for adding to this team. If not, some major changes will take place, but they won't be this early.
• Submit a question to the Blue Jays Inbox
I know it's early, but if the Blue Jays keep stumbling, do you see management making a drastic rebuild or a retool for another run next year?
-- Alex K., Smith Falls, Ontario
If it becomes clear by June that the Blue Jays won't be a contender in 2017, a pretty major shakeup should be expected. Francisco Liriano and Marco Estrada are free agents at the end of the year. Jose Bautista likely will be, too, because of a mutual option on his deal that rarely gets picked up. Then there's the issue of Josh Donaldson and his potential free agency after the 2018 season. Some very difficult decisions could lie ahead for Toronto's front office.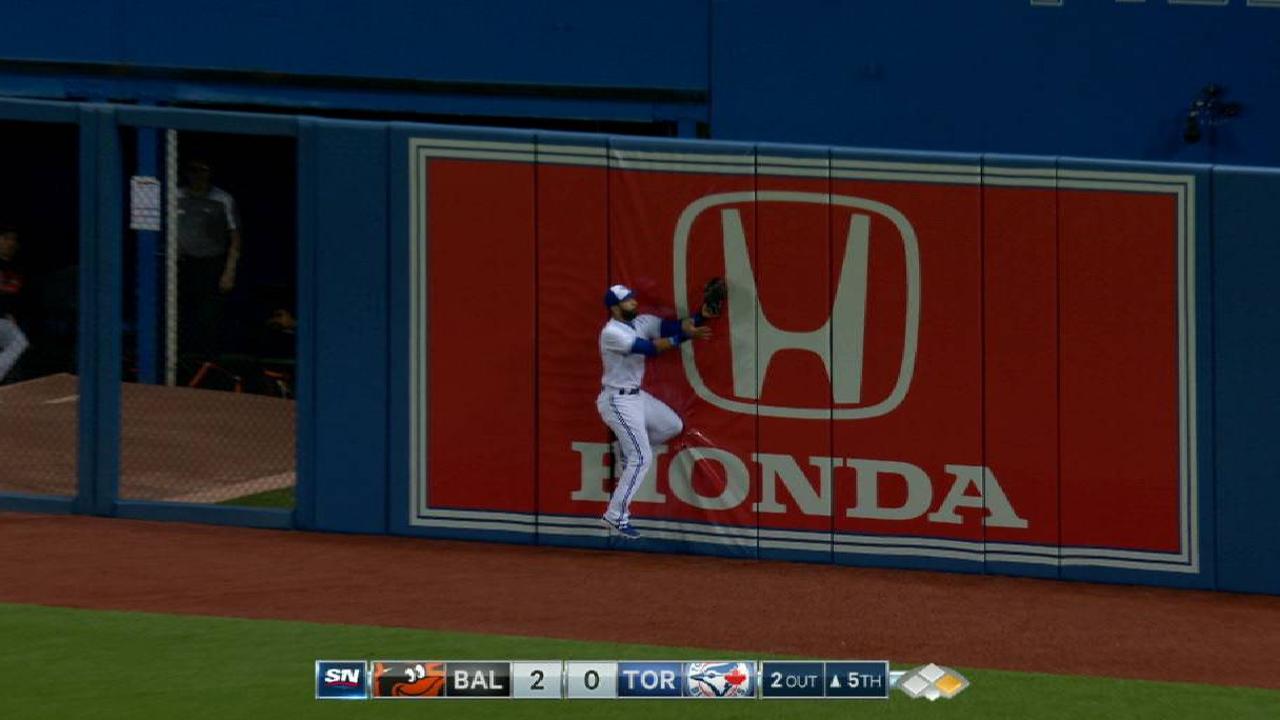 One thing that should help in the retool vs. rebuild debate is that this team will have money to spend. Even if several deals are made in July, the Blue Jays will have the ability to fill in some of the gaps via free agency next offseason. Add in some high-level prospects that could be coming back in some of these trades, and a two-pronged approach that deals with the present and the future is possible, but difficult to pull off.
First Aaron Sanchez goes down. Then J.A. Happ. Who's coming up from Buffalo?
-- Don K., Toronto
Four names to keep an eye on for these two spots: TJ House, Mat Latos, Brett Oberholtzer and Casey Lawrence. Toronto will be able to get through its upcoming Boston series with Marcus Stroman, Liriano and Estrada, but a pair of moves will have to be made for games against the Angels. House (one earned run in 11 2/3 innings), Latos (one earned run in nine innings) and Oberholtzer (one earned run in nine innings) are all off to good starts, while Lawrence is only now settling into a routine after spending some time in the Blue Jays' bullpen.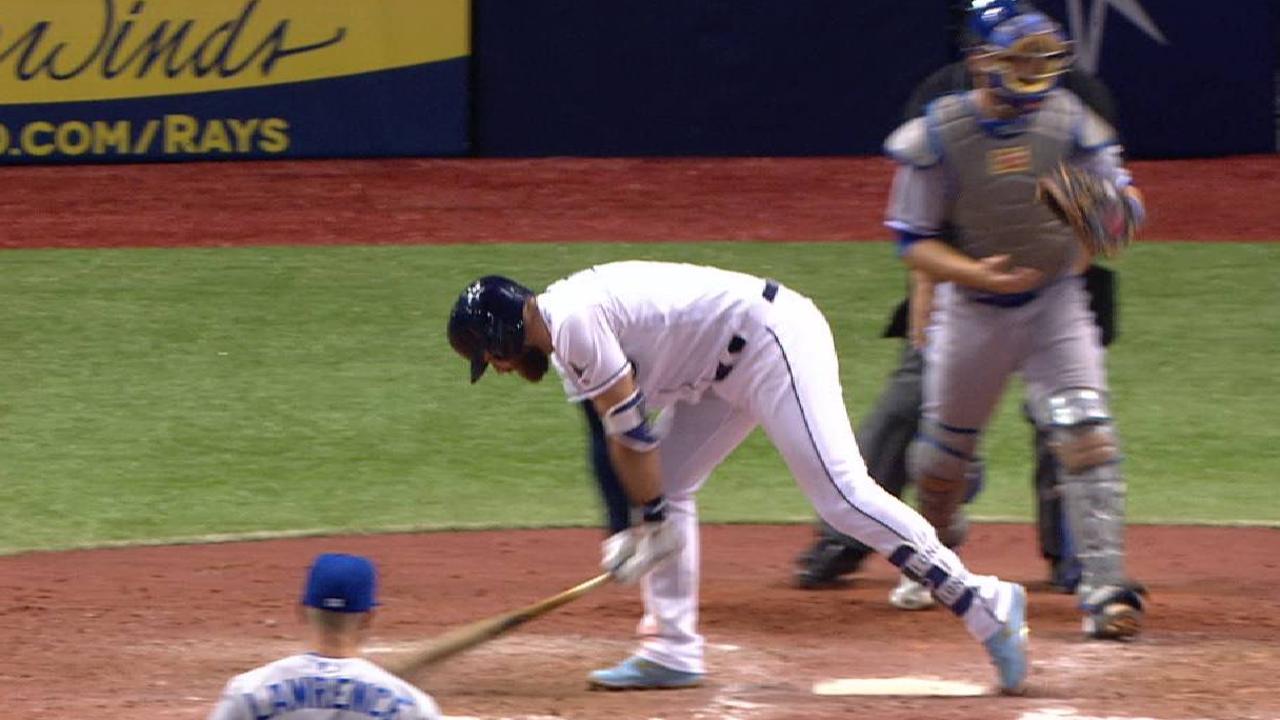 Latos has another opt-out clause later in the year, so if the Blue Jays want to see what he can do, this would be the time. One added benefit with Lawrence is that he is already on the 40-man roster and would not require an additional move. The dark horse in all of this might be House, who garnered a lot of praise during Spring Training and has looked very strong for Buffalo.
Why does Russell Martin continue to bat near the middle of the lineup, when his strikeouts are costing the Blue Jays precious runs?
-- Don B., Toronto
Well, it's not like manager John Gibbons has a lot of viable alternatives right now, because the entire lineup is slumping. Kevin Pillar is the only healthy regular hitting above .250, and the Blue Jays as a whole rank last in the Majors with a .592 OPS. One possible adjustment is No. 6 hitter Martin switching spots with No. 7 Justin Smoak, but that's not exactly extreme. Martin has one hit in three of his past four games after going hitless in his first six, so Toronto will have to hope the upward trend continues.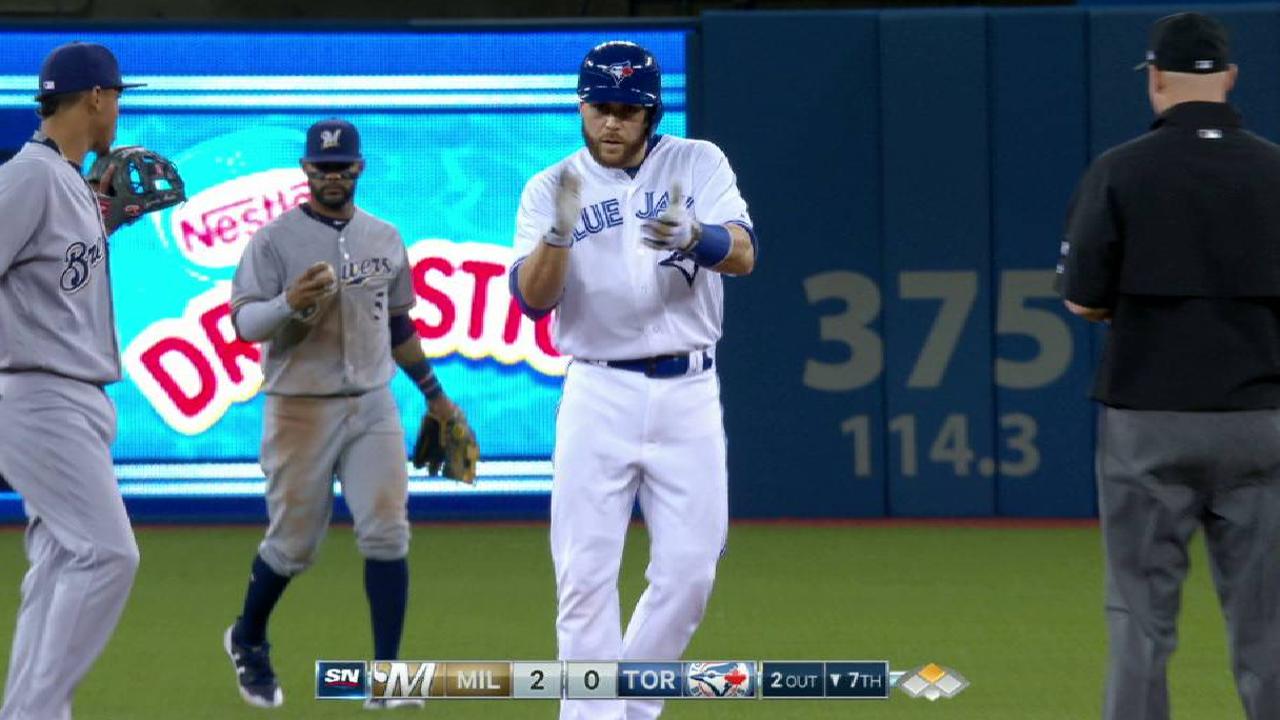 Can somebody tell Devon Travis to stop fishing for outside pitches when he already has two strikes? Everyone knows it but him.
-- Carl D., Montreal, Quebec
If only it were that easy. The Blue Jays want Travis to make some adjustments, but not in this way. Gibbons recently talked about how he feels Travis needs to be aggressive early in counts, particularly on fastballs he has let go for called strikes. When Travis is seeing the ball well, he attacks, but early on this season, he has been a little passive. That's an easy way to fall behind in counts, and when the pitcher has that advantage, staying away from offspeed stuff out of the zone becomes much easier said than done.
Instead of having our three through seven hitters, who can't seem to buy a hit, all clumped together in the middle of the lineup, why don't we spread them out to create momentum in our game play?
-- Riley U., Calgary, Alberta
The quick answer is that teams want their best hitters to receive more at-bats. Teams clump their best players together in the top half, so when the lineup turns over, they get another plate appearance. No disrespect to Ryan Goins or Darwin Barney, but Toronto obviously wants Kendrys Morales and Troy Tulowitzki to have more opportunities than either of them.
Gregor Chisholm has covered the Blue Jays for MLB.com since 2011. Follow him on Twitter @gregorMLB and Facebook, and listen to his podcast. This story was not subject to the approval of Major League Baseball or its clubs.