Montgomery shows poise in first MLB win
Lefty takes shutout into 7th inning vs. White Sox; Girardi impressed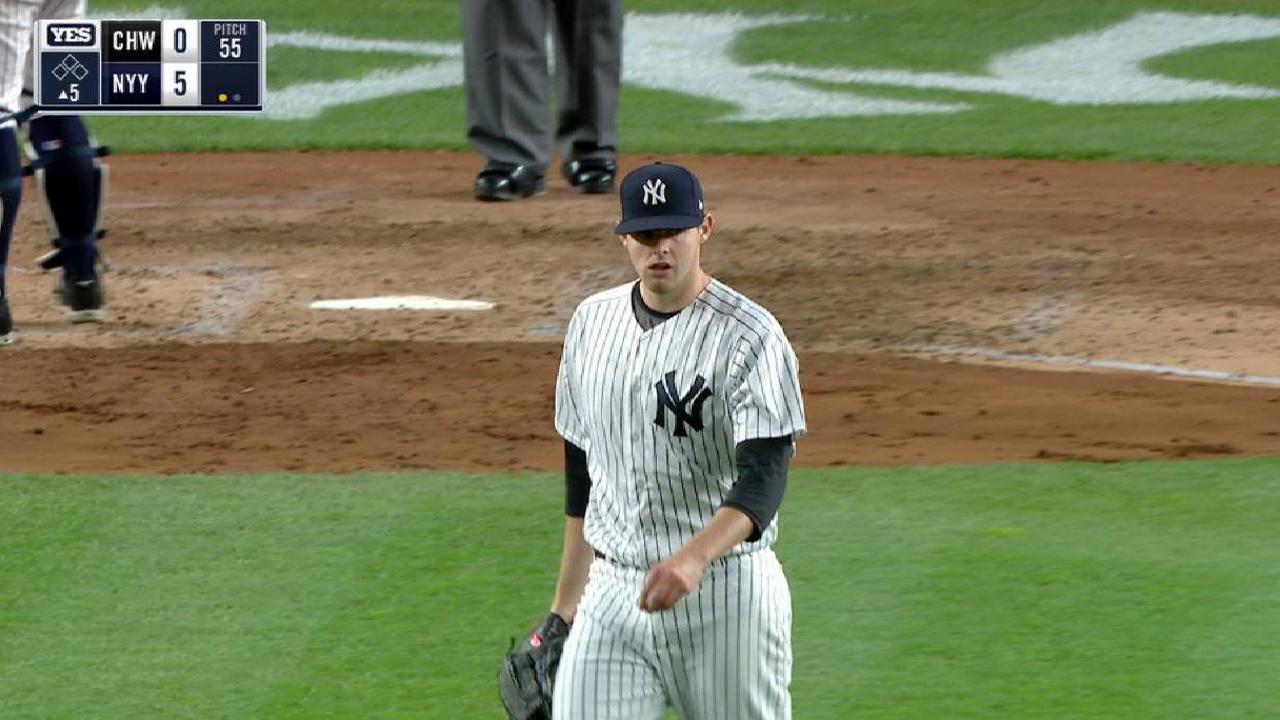 NEW YORK -- It was not part of the Yankees' original plan to have Jordan Montgomery here so soon, standing in front of a Yankee Stadium locker celebrating his first Major League win, but the young left-hander sure looks like he's going to stick around for a while.
Flashing the poise that helped him surge onto the team's radar this spring, Montgomery carried a shutout into the seventh inning on Monday, then watched the bullpen take it the rest of the way as the Yankees rolled their winning streak to eight games with a 7-4 victory over the White Sox.
"I didn't see this happening this quickly, but I knew that they liked me if they were going to give me a start," Montgomery said. "I kind of just made the best of my chance there, kept working hard and it turned into this."
Montgomery, 24, is just the fifth left-hander since 1913 to start Yankees victories in his first two games, joining Russ Van Atta (1933), Art Schallock (1951), Bill Miller (1952) and Ray Fontenot (1983).
His goal was to go deeper after lasting just 4 2/3 innings in his debut against the Rays, and it was key to put up a scoreless first inning. With runners at second and third with one out, Montgomery got Jose Abreu to ground out and retired Avisail Garcia on a flyout.
"It was nice to see him turn it up. He doesn't shy away from situations like that," catcher Austin Romine said. "It's a lefty that likes pitching in. He's got some thump behind it. Getting out of that first-inning jam helped him settle in, and you guys saw zero after zero pumping up there."
"I was a little less amped up this time," Montgomery said. "I went out there knowing that I wasn't going to try to overthrow or blow it by anybody. I trusted my sinker, knew I was going to get some ground-ball outs with it, and let them hit it."
Montgomery limited Chicago to four hits through the first six frames, but his ball cut a bit in the seventh, teeing up Yolmer Sanchez's three-run homer. Montgomery was done after 88 pitches, positive results that synced with what the Yankees saw this spring.
"We knew he was a good young pitcher, but I think our plans were that he was probably going to start in Triple-A and continue to develop," manager Joe Girardi said. "He continued to pitch well and continued to shine. He pitched his way through."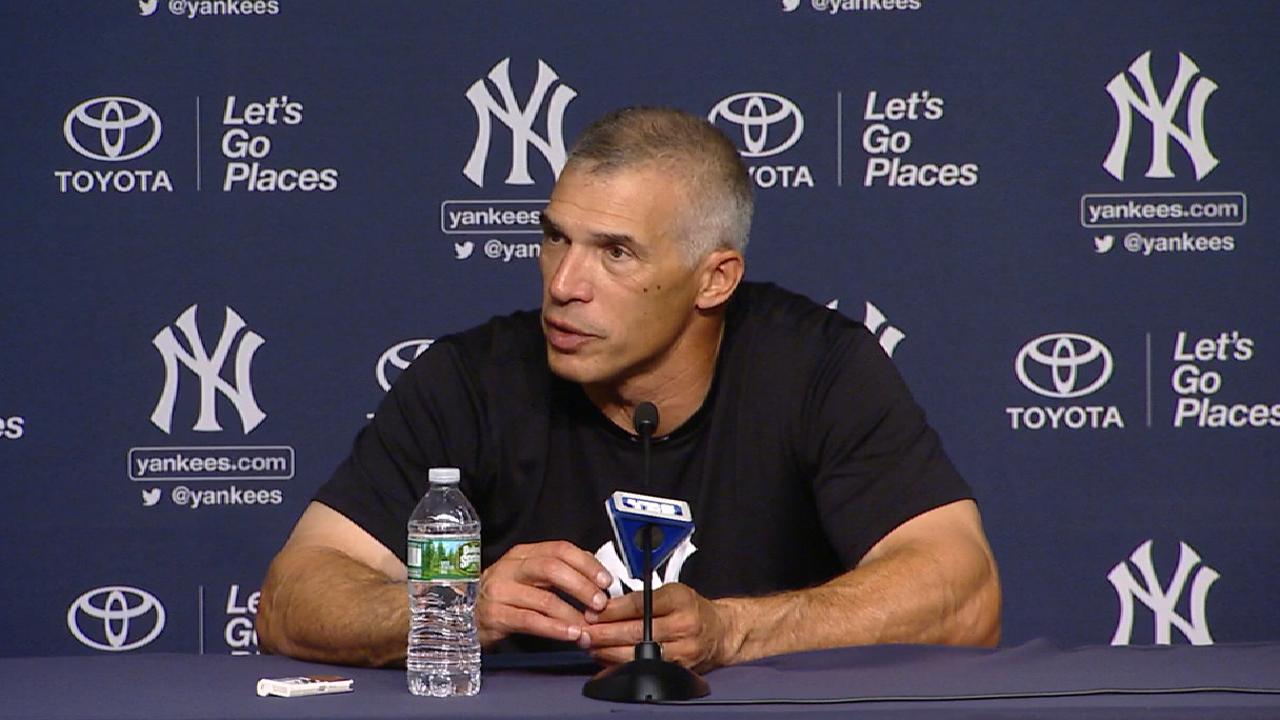 With a five-pitch mix and a deceptive over-the-top delivery, Girardi has compared Montgomery to former big leaguer Chuck Finley. He said that Montgomery's experience as a South Carolina freshman in the College World Series likely helped prepare him for success in the spotlight.
"I know it's not pitching in Yankee Stadium, but pitching in the College World Series is a pretty big deal," Girardi said. "There's a lot of pressure and a lot of emotions. You have to learn how to control that, and he had been through that. I felt that would help him."
Montgomery said that he does not often fall back on memories from his college days, but allowed that the environments do have their similarities.
"Granted, I was a 17-year-old when I was doing that, so the big stage played up even more then," Montgomery said. "I think I'm a little more mature now; go out there and know my game plan, know what I'm trying to do."
Bryan Hoch has covered the Yankees for MLB.com since 2007. Follow him on Twitter @bryanhoch, on Facebook and read his MLBlog, Bombers Beat. This story was not subject to the approval of Major League Baseball or its clubs.