Statcast of the Day: Holliday hits HR 113 mph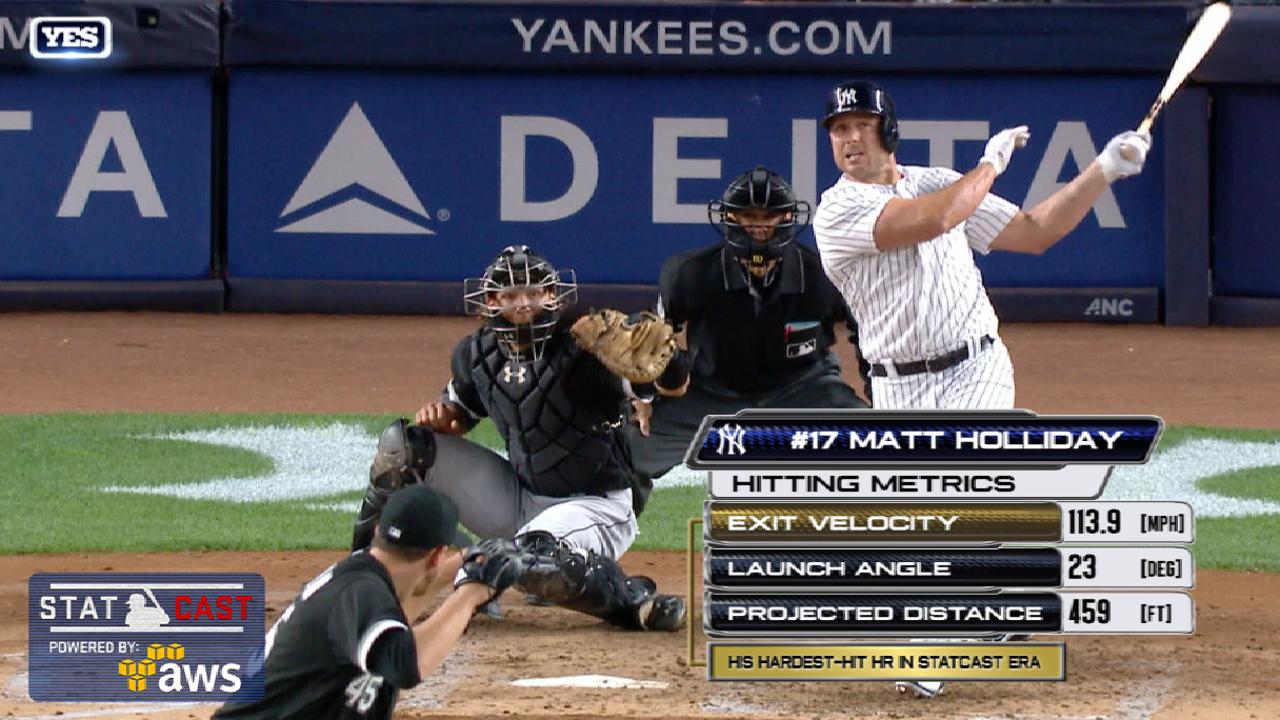 NEW YORK -- Matt Holliday's back appears to be just fine.
Sidelined for two games with lower back stiffness, the Yankees' designated hitter returned to the lineup on Monday to crush the second-longest homer hit in the Majors this year, a three-run shot to left field that traveled 459 feet, according to Statcast™, in the Yankees' 7-4 win over the White Sox that extended their winning streak to eight games.
Only Carlos Gomez of the Rangers (461 feet) has hit a longer 2017 blast than Holliday, whose titanic shot off White Sox starter Derek Holland came as part of a five-run third inning. It was Holliday's second home run as a Yankee and his first at Yankee Stadium.
"I could have played [Sunday]," Holliday said. "[Yankees manager Joe Girardi] just wanted to make sure that everything was 100 percent. It was no big deal, just a little bit of tightness, and we were a little conservative and cautious with it."
It marked Holliday's hardest-hit homer in the Statcast™ Era (since 2015), at 113.9 mph, and the second-longest blast he has hit in that time span, having slugged a 466-foot shot on May 30 of last season while playing for the Cardinals.
"It was incredible. He probably ruined some family's day," said Yankees teammate Aaron Judge, who also homered in the win. "They probably got some nachos, and he hit that ball so hard, it probably knocked them out of their hands. That was a great swing by Matty. That's what we expect out of him. It was fun to watch."
In addition, Holliday's homer was the longest hit by a Yankee not named Alex Rodriguez since 2015, according to Statcast™, and the longest hit at Yankee Stadium in the Statcast™ Era. Rodriguez hit road homers at distances of 460, 464 and 471 feet in 2015. And Monday's homer was the longest hit by a Yankee at Yankee Stadium in the Statcast™ Era, with the previous high set by Judge, who hit a 447-foot blast last Aug. 13 for his first career home run.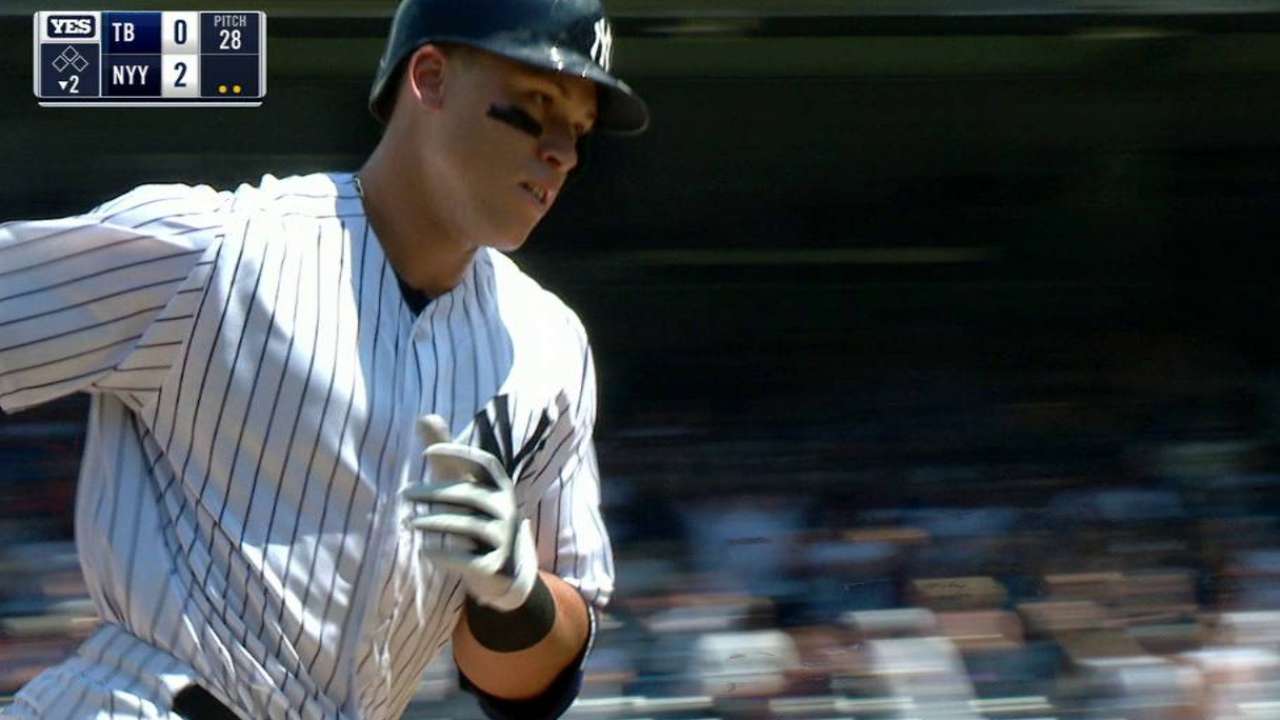 Holliday is hitting .243/.404/.459 through his first 12 games as a Yankee, and he said that he feels he is adjusting well to the DH role.
"It's been no problem at all," Holliday said. "I've had some experience in Interleague, so it's not a whole lot different than that."
Bryan Hoch has covered the Yankees for MLB.com since 2007. Follow him on Twitter @bryanhoch, on Facebook and read his MLBlog, Bombers Beat. This story was not subject to the approval of Major League Baseball or its clubs.