Third inning not kind to Abreu, Holland in NY
Misplay by first baseman, tough stretch by pitcher key in defeat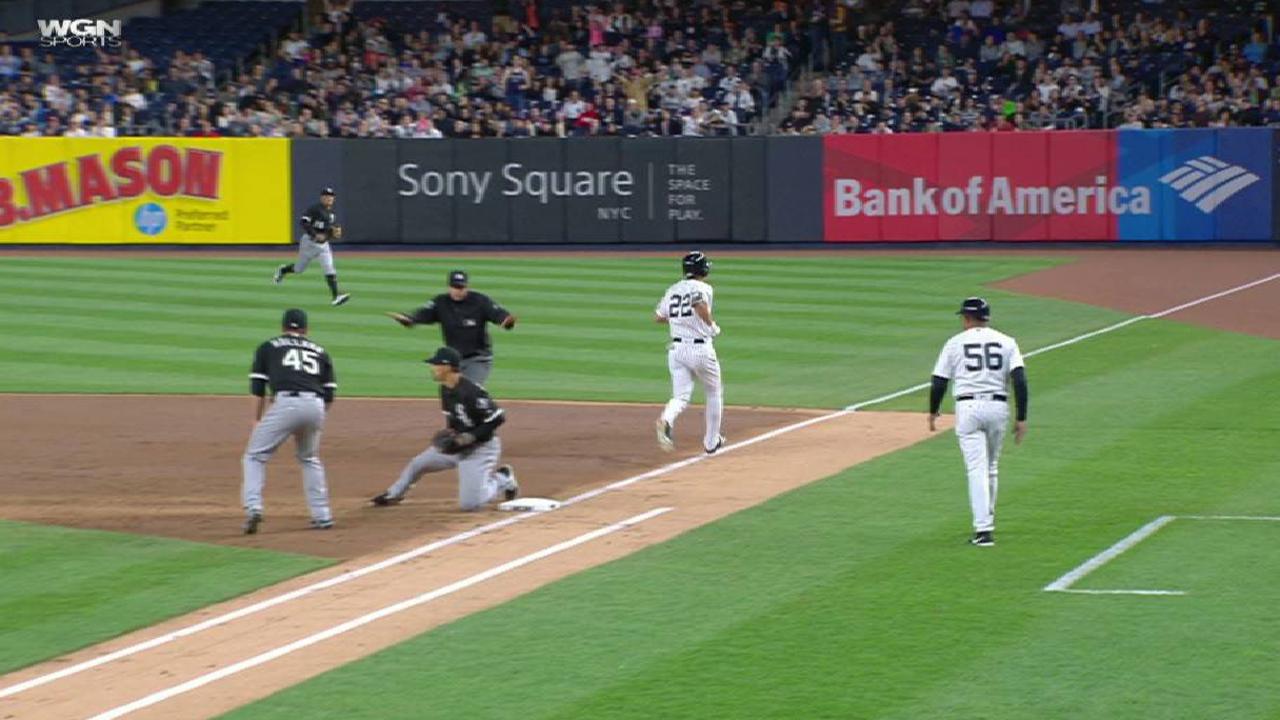 NEW YORK -- The look of the Yankees' 7-4 victory over the White Sox on Monday night at Yankee Stadium, extending the New York's winning streak to eight straight, might have been a little different if not for one inning.
Make that one play in one inning.
That moment came in the third, with Pete Kozma on first and one out in a scoreless contest. Jacoby Ellsbury hit a slow roller to the left of Derek Holland on the mound, which was fielded by Jose Abreu. The White Sox first baseman fumbled the ball, allowing the fleet-footed Ellsbury to reach first on what was ruled an infield hit.
Aaron Hicks grounded into a force out at second, which would have ended the inning if the Ellsbury play was made. Instead, Matt Holliday had the chance to launch a 2-0 pitch to left for a titanic, 459-foot three-run blast. The Yankees scored five before the inning was over, with an error by left fielder Melky Cabrera on Chase Headley's double contributing to the lone unearned run.
Abreu said through interpreter Billy Russo after the game that Ellsbury's speed didn't cause the mistake on a play featuring a 13-percent hit probability, per Statcast™.
"I just wanted to make the play quickly," Abreu said. "Once I tried to rush it, I messed up."
"You can't let that get to you," said Holland, who allowed six earned runs on 10 hits over 4 2/3 innings. "I thought I did a good job of not letting it get to me. I continued to keep attacking the zone as much as I could. The outcome didn't go the way we wanted to. That's how baseball is. It's a tough game. It's a game of adjustments, and I didn't make those that I needed to make."
The Ellsbury grounder certainly changed the game's direction. But it certainly wasn't the only reason why the White Sox dropped to 4-3 on this nine-game road trip, and 6-6 overall. Holland, in fact, pointed the finger of blame at himself on this rough night, after taking a no-hitter into the sixth inning during his last start against the Indians.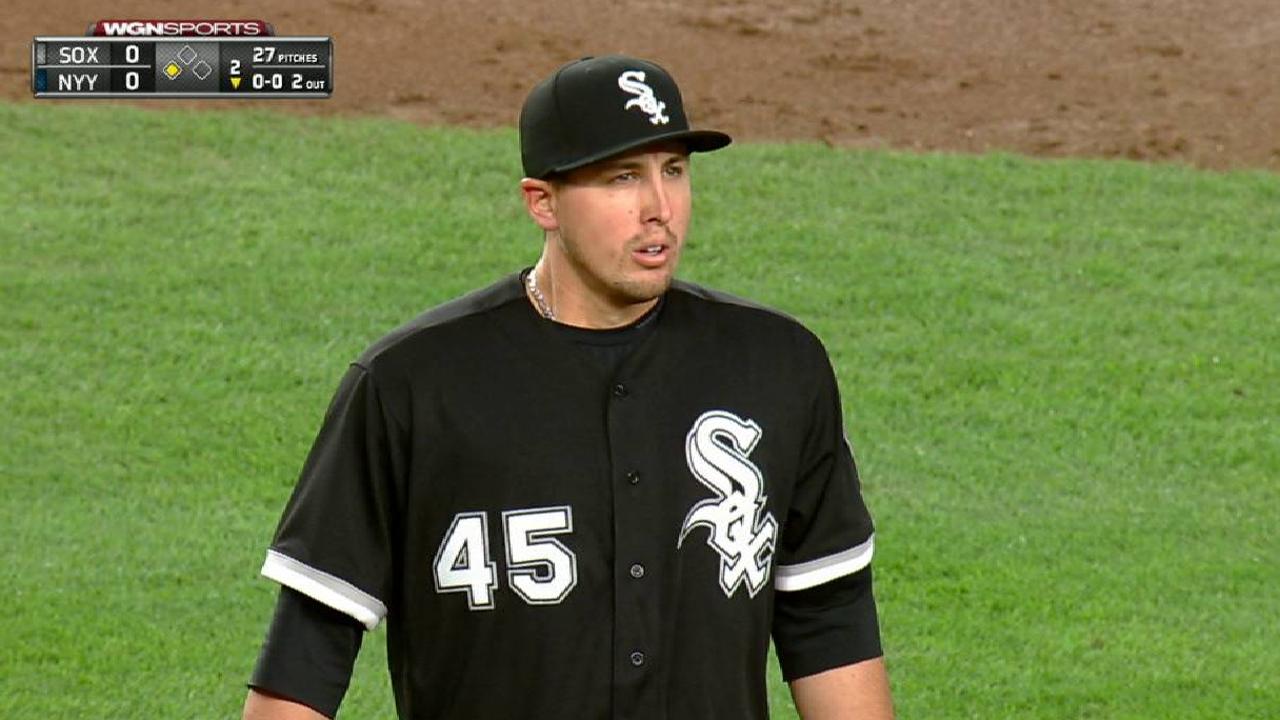 "Today was not my day," Holland said. "When we are going to point to anybody, we point at me. If I do my part, these guys are probably winning the game.
"We aren't going to let one game really dictate anything for us. We are not going to win every single game, but we'll fight every single time. And that's what these guys did today, they fought."
They fought enough to get Yankees closer Aroldis Chapman into the game and bring the tying run to the plate in the ninth inning after trailing, 7-0. But on a night of "what might have been," the deficit was too large to overcome.
Scott Merkin has covered the White Sox for MLB.com since 2003. Read his blog, Merk's Works, follow him on Twitter @scottmerkin, on Facebook and listen to his podcast. This story was not subject to the approval of Major League Baseball or its clubs.