Fantasy411: 5 players to grab on a discount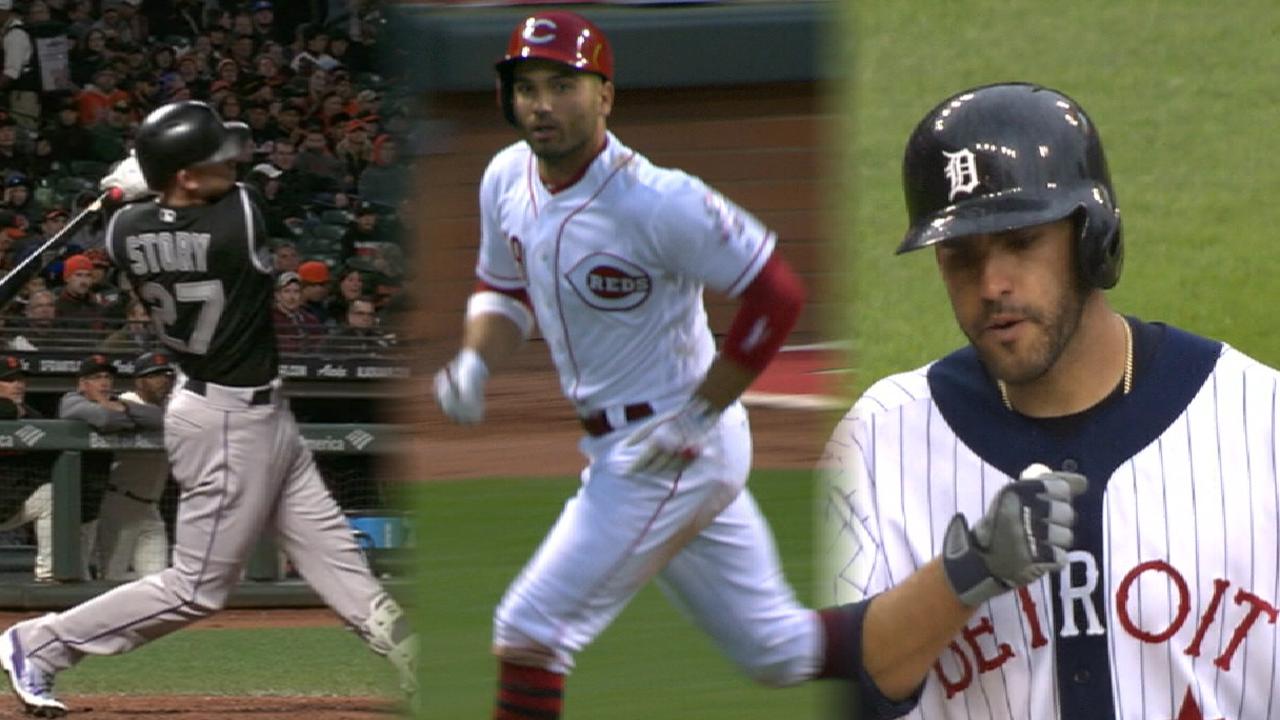 You can feel it, right? Other owners in your league already are starting to P-A-N-I-C.
The season is barely two weeks old, but plenty of people are overreacting, so they are prime to be pilfered with a tempting buy-low proposal. You, on the other hand, are the savvy fantasy owner who knows the name of the game is where your team sits in the standings in September -- not April.
Go ahead and take advantage while your leaguemates are stressing over small sample sizes. Get those offers ready to send out today. You might even consider inquiring about one or more of these five slow-starting players.
Have a fantasy Q? Follow @Fantasy411 for advice 24x7
Joey Votto, 1B
You may remember Votto finished last April hitting .229/.327/.313 with six runs, two home runs and 11 RBIs. Owners were freaking out that one of the most consistent performers of the past decade had plain forgotten how to hit. Well, he didn't, as Votto proved by batting a ridiculous .342/.453/.592 with 95 runs, 27 homers and 86 RBIs from May on.
So the fact that Votto, 33, has a subpar .208/.291/.458 line so far? Let the first baseman's current owner fret over the lack of stats from a position where power and production are required, while you swoop in with an intriguing hot-hitting bat (think: Eric Thames or Marcell Ozuna) and happily take Votto in exchange.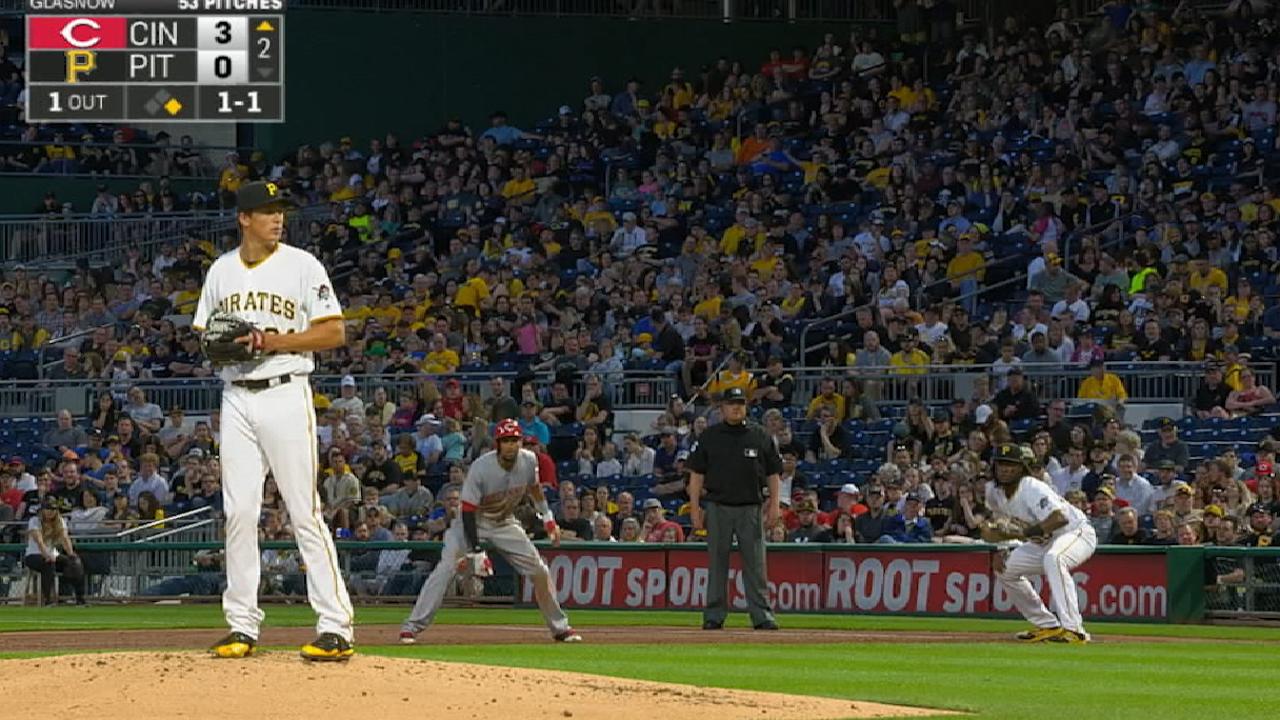 Kyle Seager, 3B
Seager's batting average at the end of the first month a year ago was .159. To anyone with him on the roster, he looked utterly lost for the first few weeks, and there was enough concern that the third baseman was benched in many leagues. Any owner who snagged Seager on the cheap at that point wound up enjoying an immediate hot start to May, not to mention a .297/.375/.518 line with 76 runs, 25 home runs and 86 RBIs the rest of the way.
The 29-year-old hasn't done much in the fantasy stats so far -- in fact, he's yet to homer, which is a good point to make in trade discussions -- but that just makes him someone to target via trade. Focus on the fact that Seager has walked (seven) almost as many times as he's whiffed (eight) and hits in the heart of the Mariners' lineup with studs Robinson Cano and Nelson Cruz.
Anthony Rendon, 3B
Rendon had a truly remarkable April in 2016 -- but not in a good way. (Notice a trend?) Coming off an injury-riddled 2015, the Nationals' third baseman was hitting just .242 without a home run and exactly one RBI. Imagine the exasperation his owners endured to that point.
Then imagine the satisfaction his new owners felt after acquiring him at a huge discount, only to enjoy Rendon's surge that led to him winning NL Comeback Player of the Year Award with a .270/.348/.450 line, 91 runs, 20 homers, 85 RBIs and 12 steals.
Well, Rendon appears to be at it again, going just 9-for-44 (.205) with zero homers and somehow only one run scored through his first 11 games. Things can -- and will -- only get better for such a solid all-around player, particularly one in a lineup as deep and dynamic as the Nats'.
Trevor Story, SS
Story was a very popular pick in March for a number of reasons, from playing at Coors Field to benefitting from the dangerous Rockies lineup to coming off a 2016 campaign in which he led all rookies with 27 homers -- despite missing the final two months with a torn left thumb ligament.
That said, the 24-year-old didn't come without risk. For one, that left thumb is the type of injury that has been known to sap power for an extended period. For another? Even in his fantastic rookie season, Story struck out a ton; his 31.3 percent strikeout rate was fifth highest among all players with at least 400 plate appearances. With 20 whiffs in his first 53 plate appearances this year, that rate has soared to 37.7 percent (fourth-worst in MLB).
No wonder, then, this April hasn't been quite as (ahem) Storybook as the last one, when Trevor tied the all-time rookie record with 10 homers. Throw in a .114 batting average, and chances are his owner is beginning to question whether Story might have been a one-year wonder.
With Story's sticker price way down from draft day, you should make a pitch for a streaky player who's bound to get hot and also has legitimate 30-homer upside with the ability to score and drive in runs aplenty, thanks to his home park and productive teammates.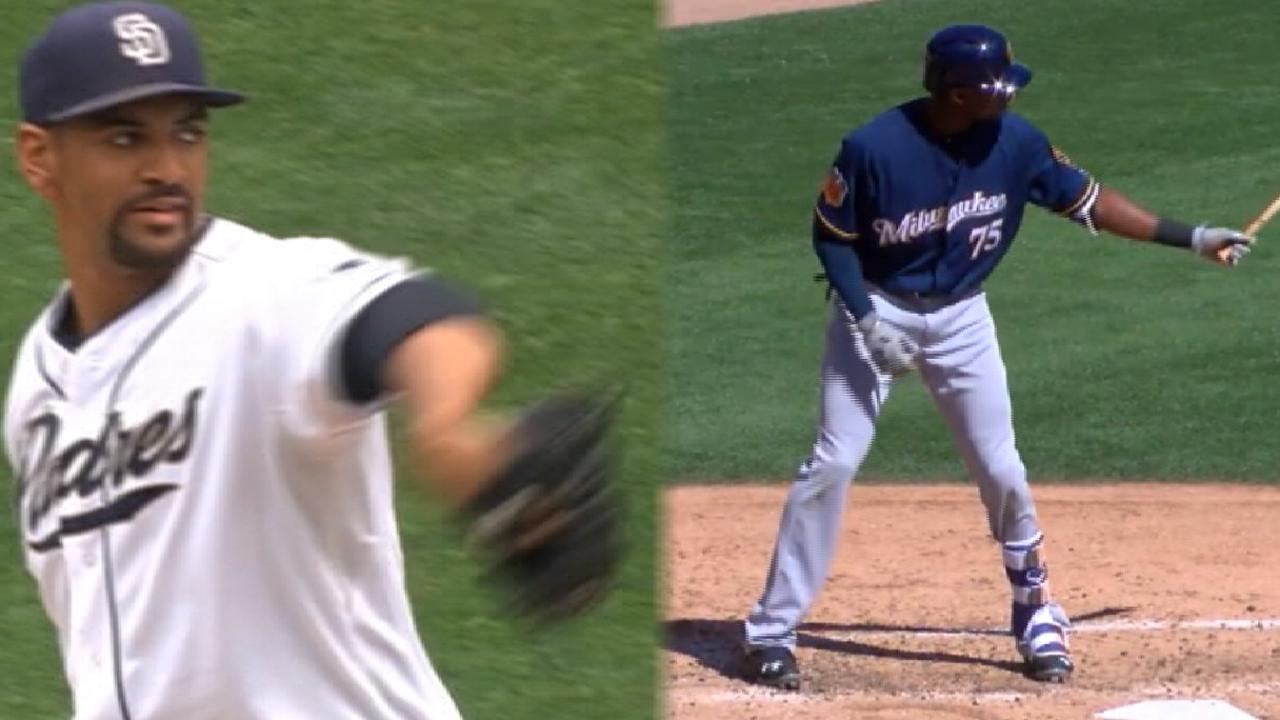 J.D. Martinez, OF
It's hard enough to be patient when a player is underperforming, but it can be even more difficult when a player isn't actually playing. That's the case with Martinez, who has been out since Spring Training with a right foot sprain.
While the early prognosis estimated a May return, there's no definitive timeline for the 29-year-old's return. That actually makes it easier to try to acquire Martinez at the moment -- but once he gets a more firm ETA, the window will begin to close.
Trading for a player who likely will sit on your DL or bench for another two or three weeks isn't necessarily fun, but it can pay off in a big way. Keep the long-term goal in mind, and expect strong per-game production from Martinez, who has hit .299/.357/.540 and averaged 73 runs, 28 homers and 82 RBIs in 134 games the past three seasons. With a healthy return, the righty slugger could approach those numbers in 2017.
Jason Catania is a fantasy writer for MLB.com. This story was not subject to the approval of Major League Baseball or its clubs.