Breaking Barriers announces winning essays
Contest founded by Sharon Robinson designed to educate, inspire students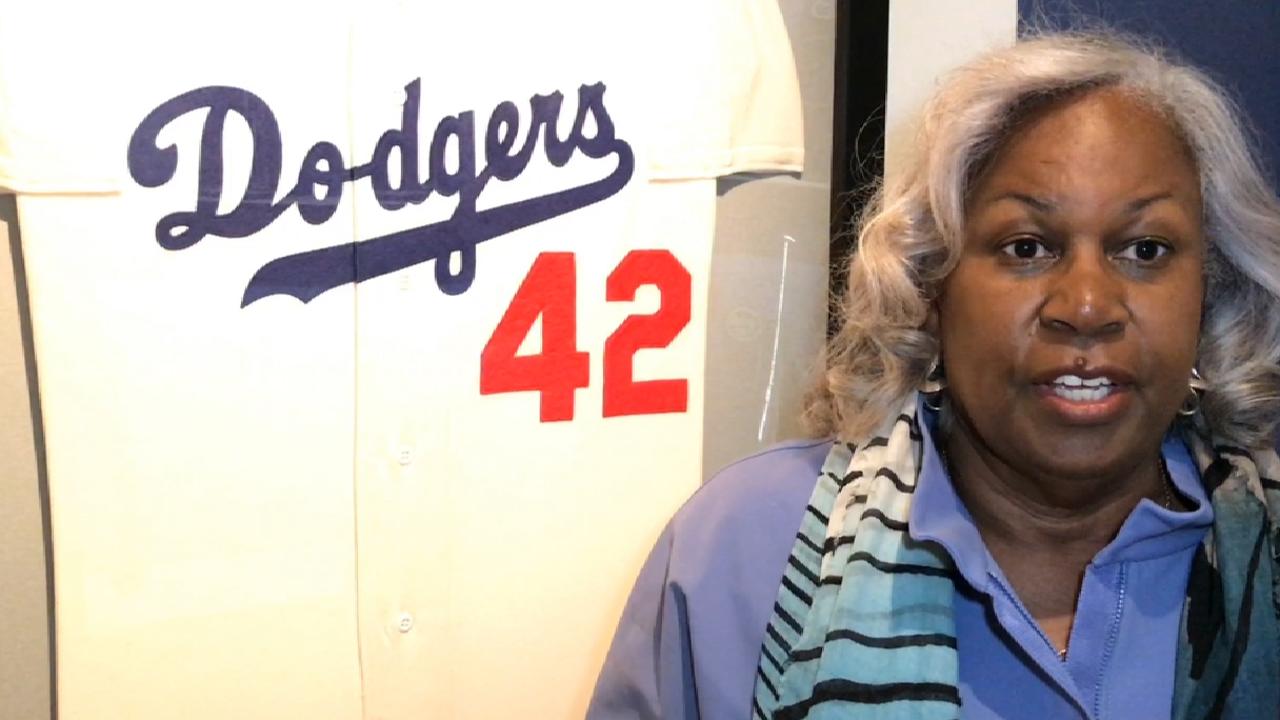 Anna Howe is a fourth-grader in Tucson, Ariz., whose essay was about her struggles living with esophagitis, a chronic condition that causes inflammation of the esophagus. Tank Wright is a seventh-grader in Sylacauga, Ala., who described how he copes with the grief and pain after losing his father to cancer.
Both students were selected as Grand Prize winners in the 2017 Breaking Barriers: In Sports, In Life essay contest, announced on Monday by Major League Baseball and Scholastic. Ten winners in all were chosen from among tens of thousands of entries across North America.
The essay contest is the central component of the Breaking Barriers educational program, led by MLB, Scholastic and MLB educational programming consultant and author Sharon Robinson, daughter of Hall of Famer Jackie Robinson. She will join Howe and Wright when they are recognized at the 88th MLB All-Star Game presented by Mastercard at Marlins Park in Miami and at the 2017 World Series, respectively.
"We are thrilled to name this talented group of young writers as winners of the 2017 Breaking Barriers essay contest," said Robinson, the founder of the program. "Their touching stories of perseverance and triumph demonstrate an incredible amount of courage, and their commitment to overcoming barriers in their own lives is beyond admirable. These winners, like those in the past, are great representatives of what we seek to accomplish through the Breaking Barriers program. With the continued support of Major League Baseball and Scholastic, we look forward to continuing our family's commitment to changing lives through education."
Breaking Barriers is designed to educate students in fourth through ninth grade about the values demonstrated by Jackie Robinson as he broke baseball's color barrier in 1947, and how to apply them to their own lives. The Breaking Barriers essay contest encourages students from across the country to write about overcoming personal obstacles through the example he set, and the program focuses on nine values: courage, teamwork, determination, persistence, integrity, citizenship, justice, commitment and excellence.
In addition to Howe and Wright, here were the other eight national winners:
MVP Prize Winners
Rainah James Ackley, Grade 8, Danville, Calif.
AIshanvi Bachwal, Grade 6, Nashua, N.H.
All-Star Prize Winners
Nassiratou Bawa, Grade 5, Chicago
Grace Cooper, Grade 9, Virginia Beach, Va.
Kaitlyn Donovan, Grade 8, Sayre, Pa.
Maddie Hurst, Grade 4, Santa Clarita, Calif.
Bella Irvine, Grade 8, Ferndale, Wash.
Demi Riechers, Grade 6, Platte City, Mo.
Each of the 10 prize winners will receive a new laptop computer, courtesy of Microsoft, and additional prizes for their class, including Breaking Barriers T-shirts and books written by Sharon Robinson. The four Grand Prize and MVP Prize winners will each receive a personal classroom visit from Robinson, and their teachers also will receive a new laptop, also courtesy of Microsoft.
Since its inception in 1997, Breaking Barriers: In Sports, In Life has reached more than 31 million children and 4.2 million educators in the continental U.S., Canada and Puerto Rico. For more information on Breaking Barriers: In Sports, In Life, please visit mlb.com/breakingbarriers.
Mark Newman is enterprise editor of MLB.com and a baseball writer since 1990. Read and join other baseball fans on his MLB.com/blogs hub. This story was not subject to the approval of Major League Baseball or its clubs.