Sandoval gets breather for holiday matinee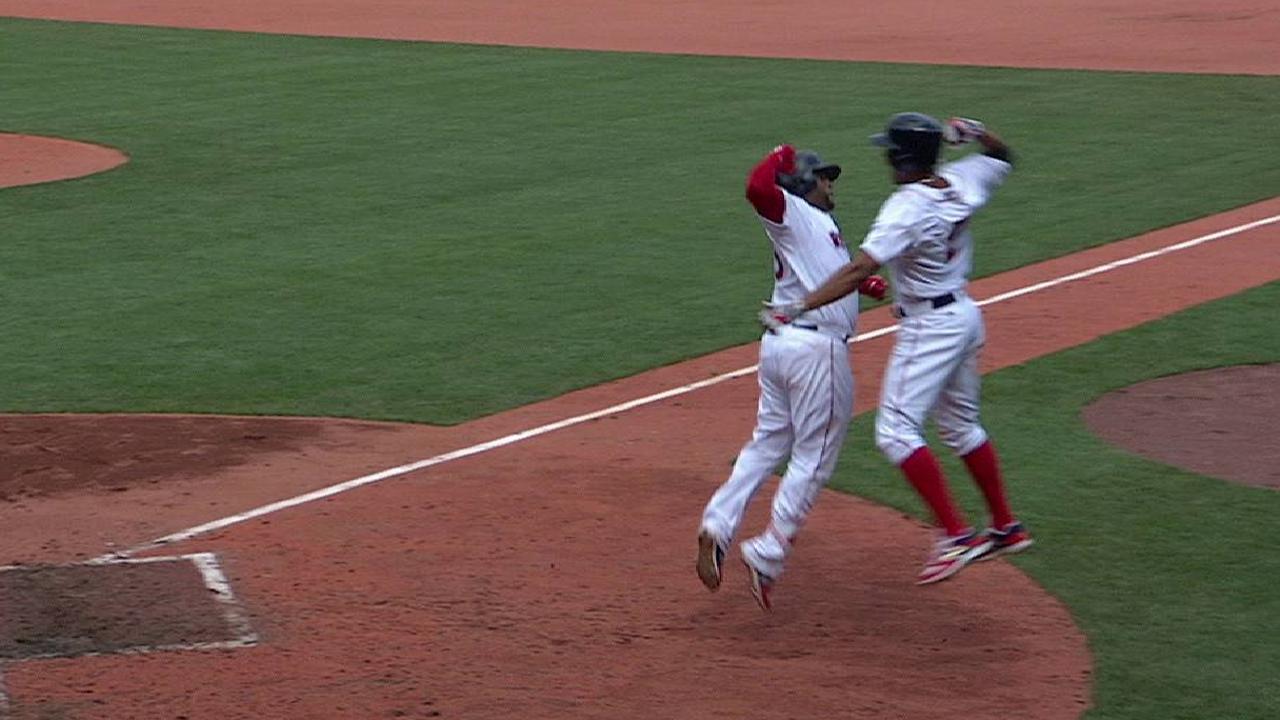 BOSTON -- Switch-hitting third baseman Pablo Sandoval, who is off to an 0-for-10 start this season from the right side, was out of the lineup for the first time this season on Patriots' Day, with the Red Sox facing Rays lefty Blake Snell.
Sandoval has been a far better hitter against righties throughout his career. Right-handed hitter Josh Rutledge was expected to get most of the starts at third against lefties, but he started the season on the disabled list with a left hamstring strain.
Left-handed hitter Marco Hernandez started in place of Sandoval on Monday.
Two years ago, Sandoval abandoned switch-hitting for the final four months of the season. He worked hard on his right-handed swing in the winter, getting tips from the Tigers' Miguel Cabrera.
Sandoval nearly had a hit against a lefty on Sunday, but was robbed on a diving catch by Rays left fielder Corey Dickerson.
"There's contact there," said Red Sox manager John Farrell. "There's not the overall swing and miss. Yesterday was a decent swing and Dickerson makes a heck of a catch on the diving line drive. We know that he is stronger from the left side. That's readily apparent to all of us.
"I think from where it was a couple of years ago when he abandoned right-handed hitting, to a year absent and a lot of work done in the offseason, there is improvement there. Marco is there today to keep him involved, keep him sharp."
Sandoval's start to the season in general has been hard to evaluate because he leads the Red Sox with three homers and nine RBIs, but he is slashing .143/.196/.381.
"While he's squared some balls up, there hasn't been a whole lot of base hits that would be reflected in the batting average, but you look at the guy that's leading our team in RBIs," said Farrell. "But I think he's been opportunistic. He is taking advantage of what has been presented to him, even when he's hitting in the eight-hole. There's a lot of guys on base in front of him."
Ian Browne has covered the Red Sox for MLB.com since 2002. Follow him on Twitter @IanMBrowne and Facebook. This story was not subject to the approval of Major League Baseball or its clubs.