Pineda delivers back-to-back strong outings
Yanks hurler holds Cards to 2 runs over 7 frames to finish sweep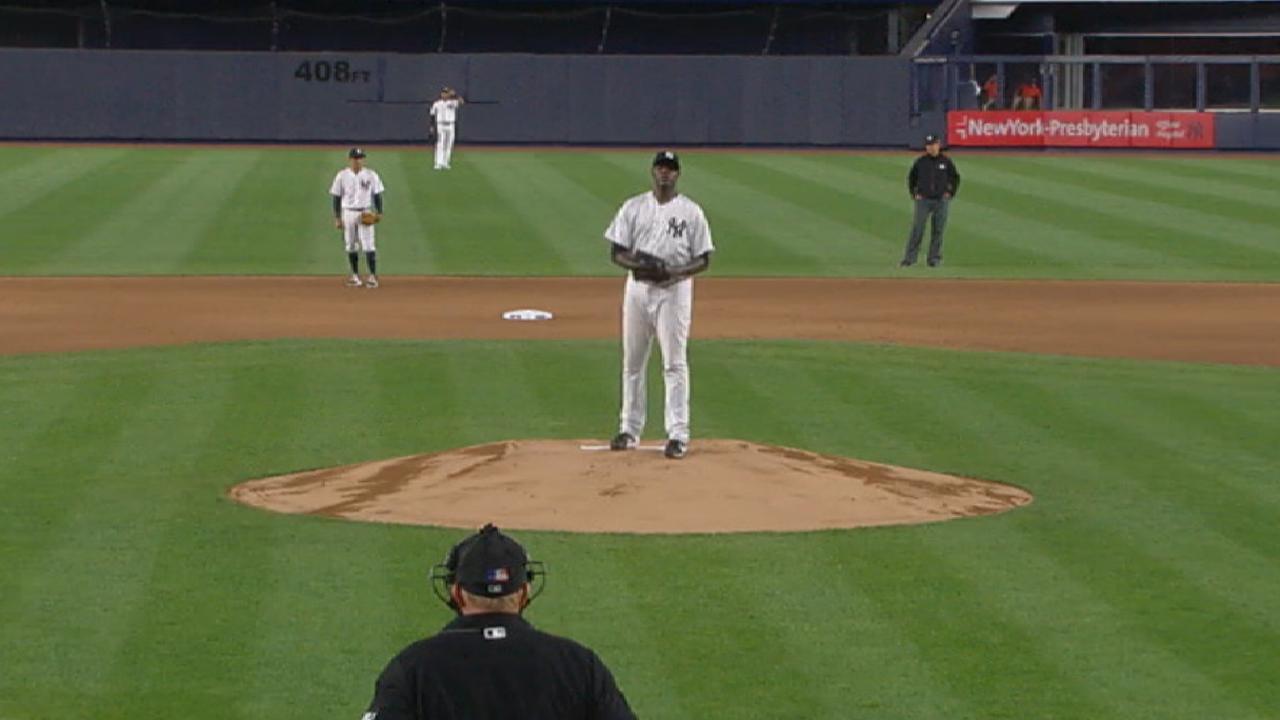 NEW YORK -- Michael Pineda got out of the gate slowly, but in the long run that didn't matter. The Yankees right-hander has now strung together two stellar pitching performances.
Pineda overcame some poor command in the first two innings and ended up firing seven innings of two-run ball on Sunday night as the Bombers completed a three-game sweep of the Cardinals with a 9-3 victory at Yankee Stadium. Pineda allowed six hits and a walk while striking out six to improve to 2-1 on the season and lower his ERA to 3.44.
This was the first time since the start of the 2016 season that Pineda recorded victories in consecutive starts.
"It's important because you want him to keep building and get some momentum," manager Joe Girardi said. "He had a hard time doing that last year."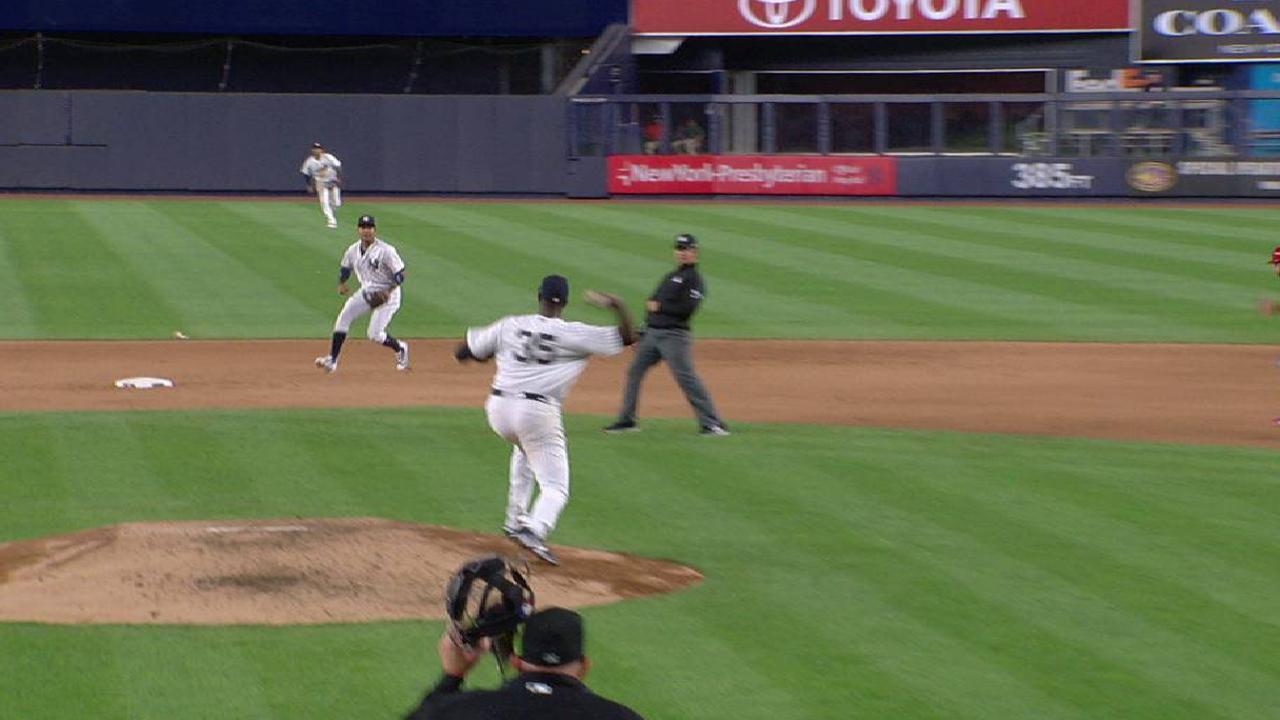 Over his last two starts, Pineda is 2-0 and has pitched 14 2/3 innings with a 1.84 ERA.
In his previous start vs. Tampa Bay, he retired the first 20 batters he faced. This time, he gave up four hits over the first two innings, including a run-scoring single in the second to Greg Garcia as his slider was imprecise. It improved later and he retired the side in order in the third, fourth and sixth innings. He was tagged for a solo homer by Yadier Molina in the seventh.
"It's awesome when you're battling and still find a way to get through seven innings," catcher Austin Romine said. "He did a great job."
Girardi said that not giving in to his lack of command could pay dividends later.
"You can learn more as a pitcher on days like today than when you have everything working and your stuff is dominant," Girardi said. "You learn more about what you need to do to get through those days."
Roger Rubin is a contributor to MLB.com based in New York. This story was not subject to the approval of Major League Baseball or its clubs.