MLB.com Columnist
Richard Justice
Easter splendor a tune-up to Patriots' Day
Newcomers hit key homers; Harper just hits like Harper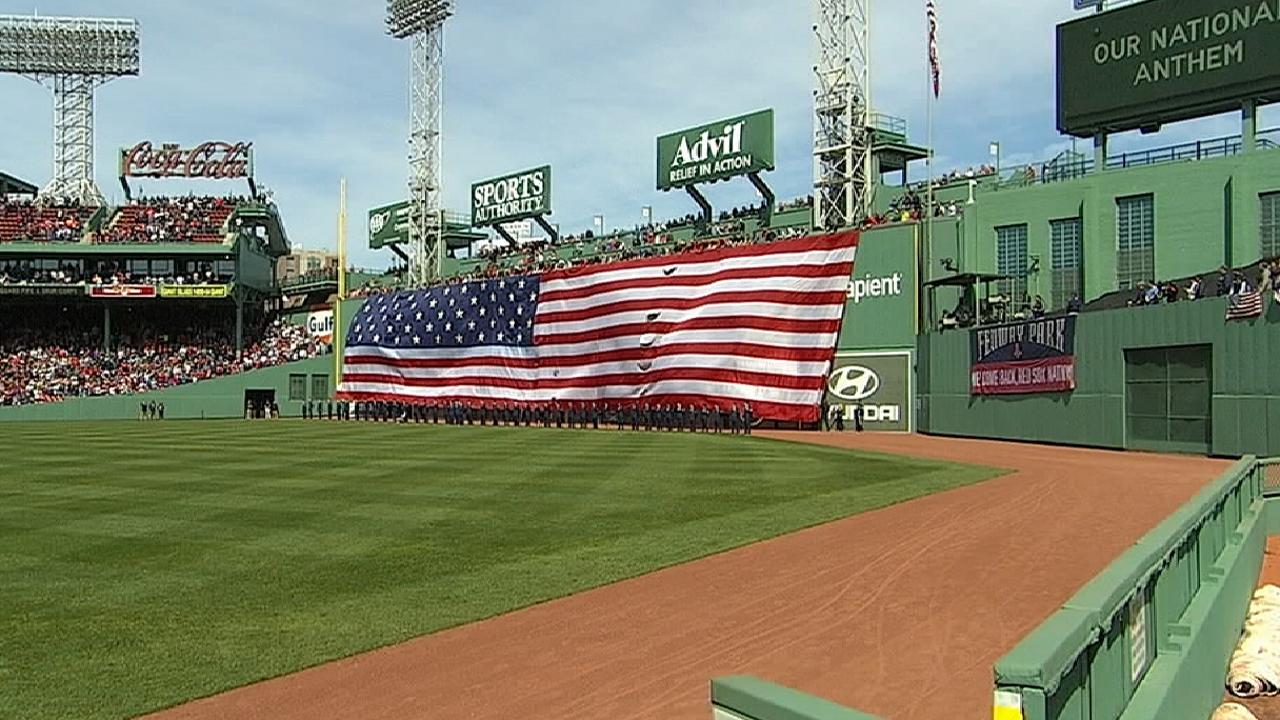 Was Easter Sunday the best baseball day of the year? Sure, it was. No argument there. Can we have magical finishes for a thousand, Alex? We're also just getting started.
This was a day that gave us the Nationals, Marlins, Mariners and Royals getting walk-off victories, with rookies named J.T. Riddle (Marlins) and Trey Mancini (Orioles) doing big things and with Bryce Harper doing that Bryce Harper thing again.
All in all, it was a nice bit of momentum leading into today's celebration of Patriots' Day at Fenway Park -- Red Sox vs. Rays began at 11:05 a.m. ET.
Baseball is one of the highlights of a New England holiday wrapped around the Boston Marathon and the Olde Towne Team. It's a day of street parties and families, a day of goodwill and warmth.
Patriots' Day is celebrated far beyond New England since the 2013 Marathon bombing put Boston's grace and resilience on display.
Patriots' Day is around the time Major League Baseball hits its title-fight pace, and so here's where we are:
• Only one first-place team has a division lead of more than one game. That would be the Astros, who lead the American League West by 2 1/2 games.
• Eighteen teams are within 1 1/2 games of first place.
• In the AL Central, five teams are separated by two games. In the National League Central and the NL East, four teams are 1 1/2 games apart.
• In the AL East, the Orioles, Yankees and Red Sox are bunched at the top, 1 1/2 games apart.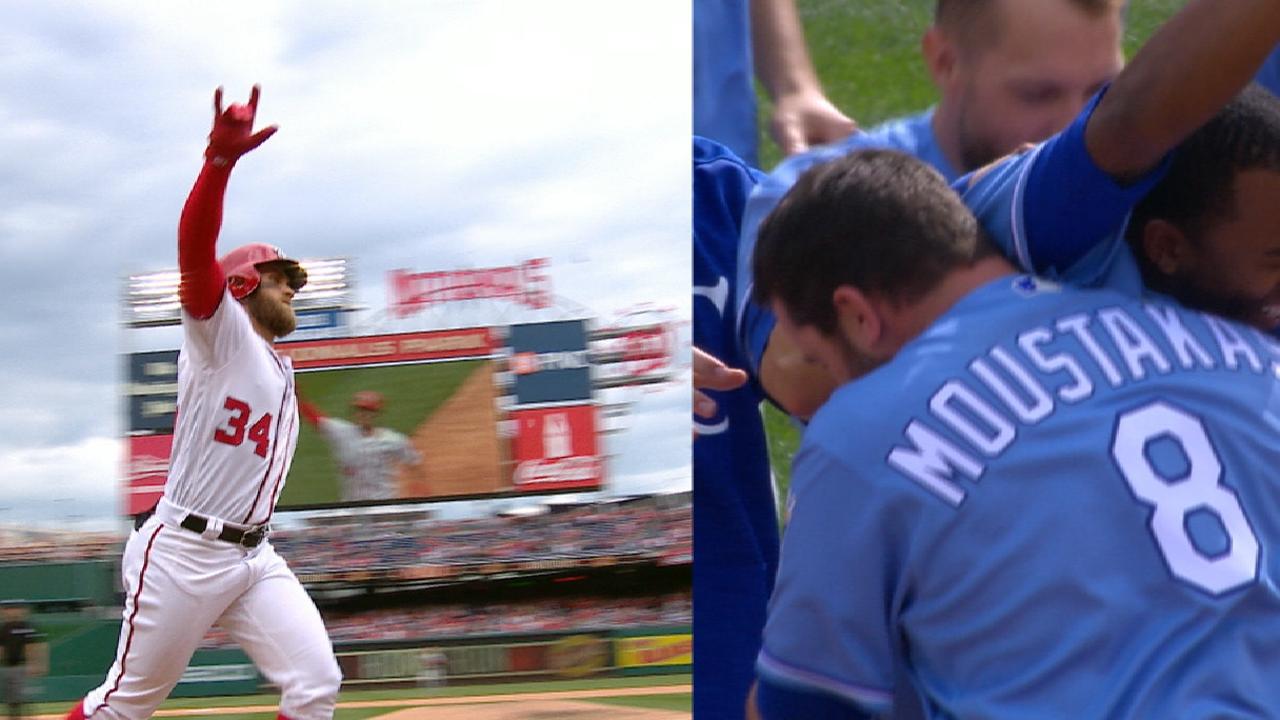 This is what's unique about an era of baseball in which at least 25 teams see a reasonable path to the postseason for themselves.
But Harper was the biggest star of this Easter Sunday. Having homered off Phillies starter Jerad Eickhoff in the third inning, he came to bat in the bottom of the ninth inning with two runners on base and the Nationals trailing 4-3.
Harper fouled off a 95-mph Joaquin Benoit fastball. Then he fouled off a 96-mph heater. Down 0-2, Harper took three straight pitches out of the strike zone, including a changeup in the dirt that would have had a lot of guys swinging from the heels.
Finally, on the sixth pitch of the at-bat, Harper hit a 97-mph fastball over the center-field fence to deliver a 6-4 victory.
Maybe this is going to be Harper's career in a nutshell. He may just be one of those players who performs at a superhuman level when the stakes are highest and the lights brightest.
"The key is his sheer determination," Nationals manager Dusty Baker said. "You have to be determined, and he was determined not to make the last out."
Two seasons ago, some of us wondered if Harper would passed Mike Trout in the "best player in the game" discussion. Last season, as Trout won another AL MVP Award and Harper batted .243, we wondered what was up.
Harper has said he knows what went wrong last season -- suspicions are that he was not healthy -- but won't say. Regardless, he's back. He's hitting .333 with a 1.099 OPS, which is pretty close to what he did during that NL MVP Award-winning season of 2015.
On this day, there were others. Riddle's first career home run, a two-run shot, broke up a 2-2 tie in the bottom of the ninth to give Miami a 4-2 victory over the Mets.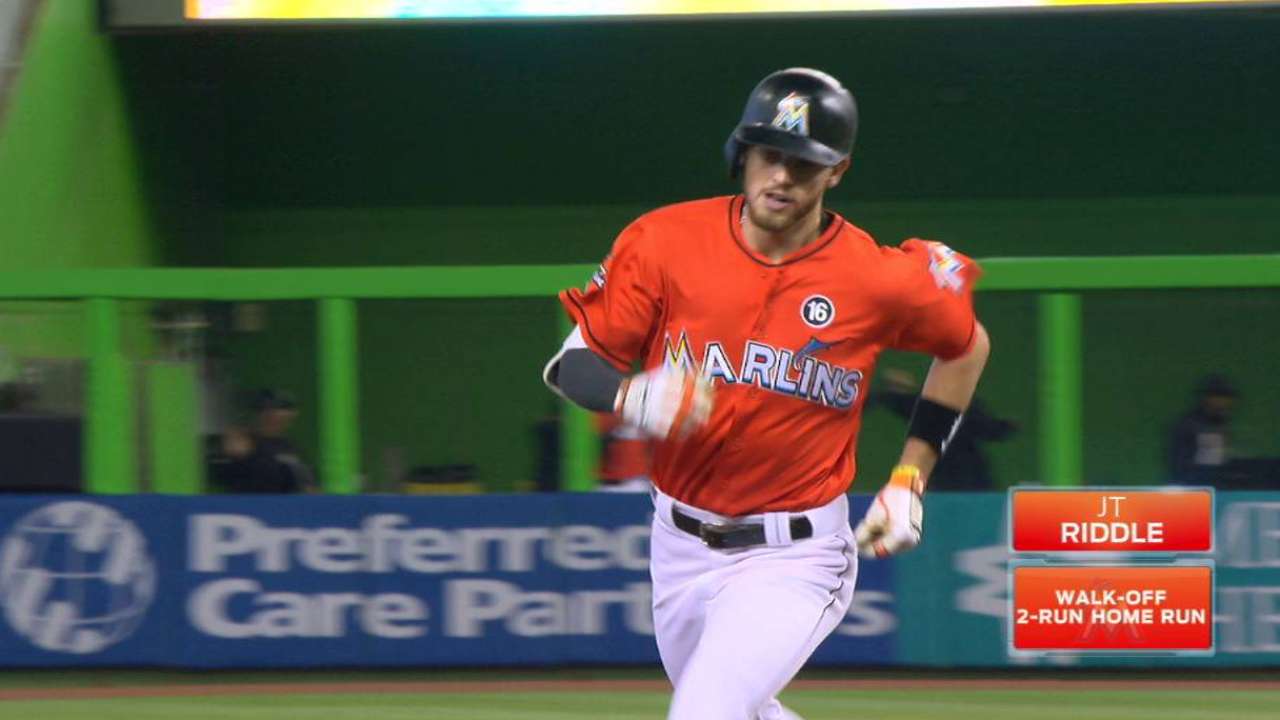 Mancini homered in just his 12th Major League game as Baltimore beat Toronto, 11-4, to run its record to 8-3.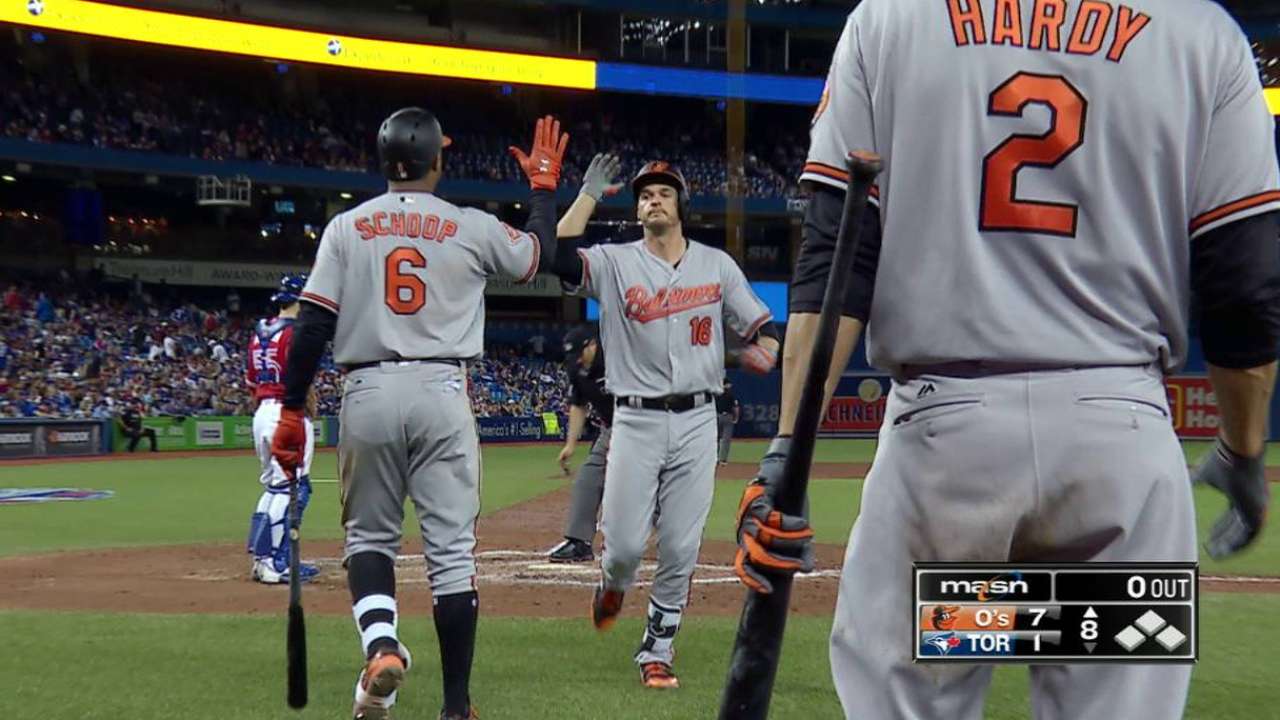 Nelson Cruz got the game-winning walk-off hit in an 8-7 Seattle win, and Kansas City's Alcides Escobar broke up a scoreless game with a run-scoring single in the bottom of the ninth.
Meanwhile, in Atlanta, 43-year-old Bartolo Colon helped the Braves remain unbeaten in their new ballpark with a 9-2 victory over the Padres. At Wrigley Field, it was someone of another generation at his best.
Pirates right-hander Jameson Taillon -- at 25, 18 years younger than Colon -- continued his ascension to elite status by pitching seven innings, allowing no earned runs and lowering his ERA to 0.90 in a 6-1 victory.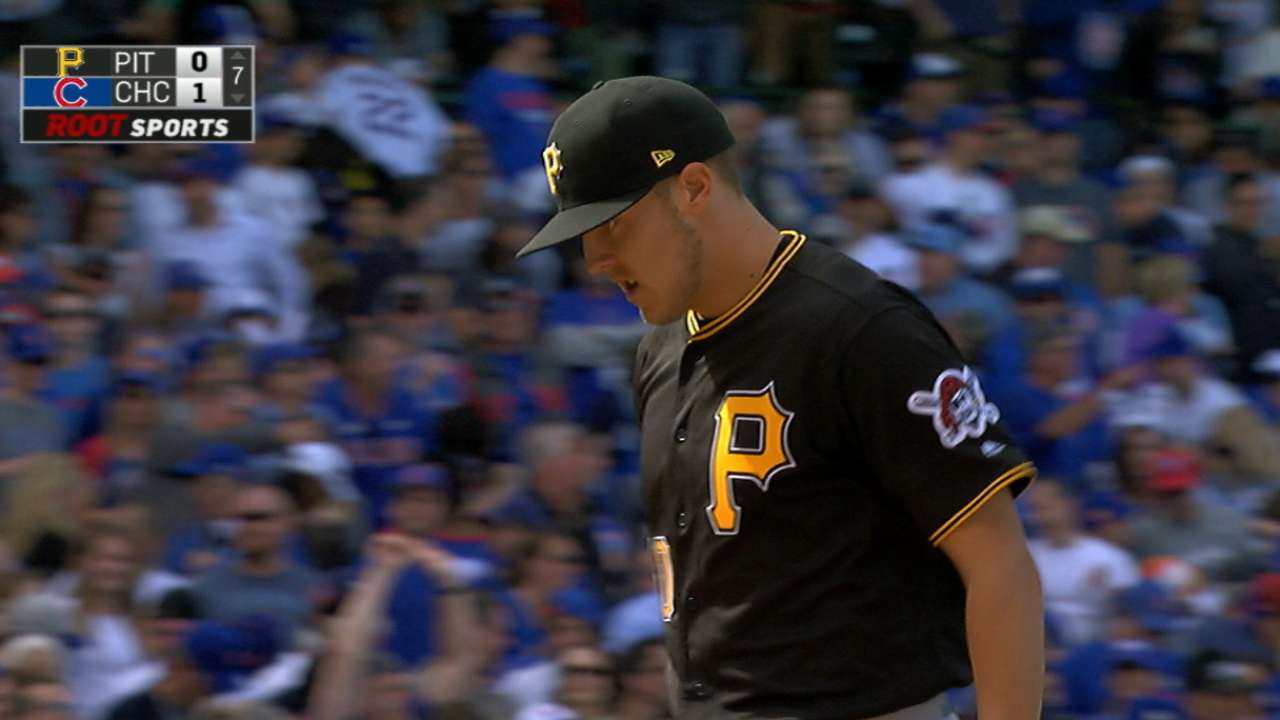 All this comes when we're not even 10 percent through the season, when teams are still figuring out who and what they are. And again, we're just getting started. Here's to more days like Easter Sunday.
Richard Justice is a columnist for MLB.com. You can follow him on Twitter @richardjustice. This story was not subject to the approval of Major League Baseball or its clubs.