Early start to Week Ahead on Patriots' Day
Also on tap: Seattle welcomes Ichiro for festive reunion
The week ahead starts earlier than most with a grand tradition in the oldest ballpark in the Majors. It ends with stirring matchups all over the American and National Leagues.
In between, there will be welcomed returns, a bit of nostalgia, and a packed slate of regular-season hardball as the first month of the 2017 season continues to cook along.
Right away, we'll be taken to Boston, as always, for the annual Patriots' Day game that starts early (11:05 a.m. ET) and takes place on the same day as the Boston Marathon. The four-year anniversary of the Marathon bombing tragedy will be recognized, and the Red Sox will try to come out swinging in their series finale against their AL East rival Tampa Bay Rays.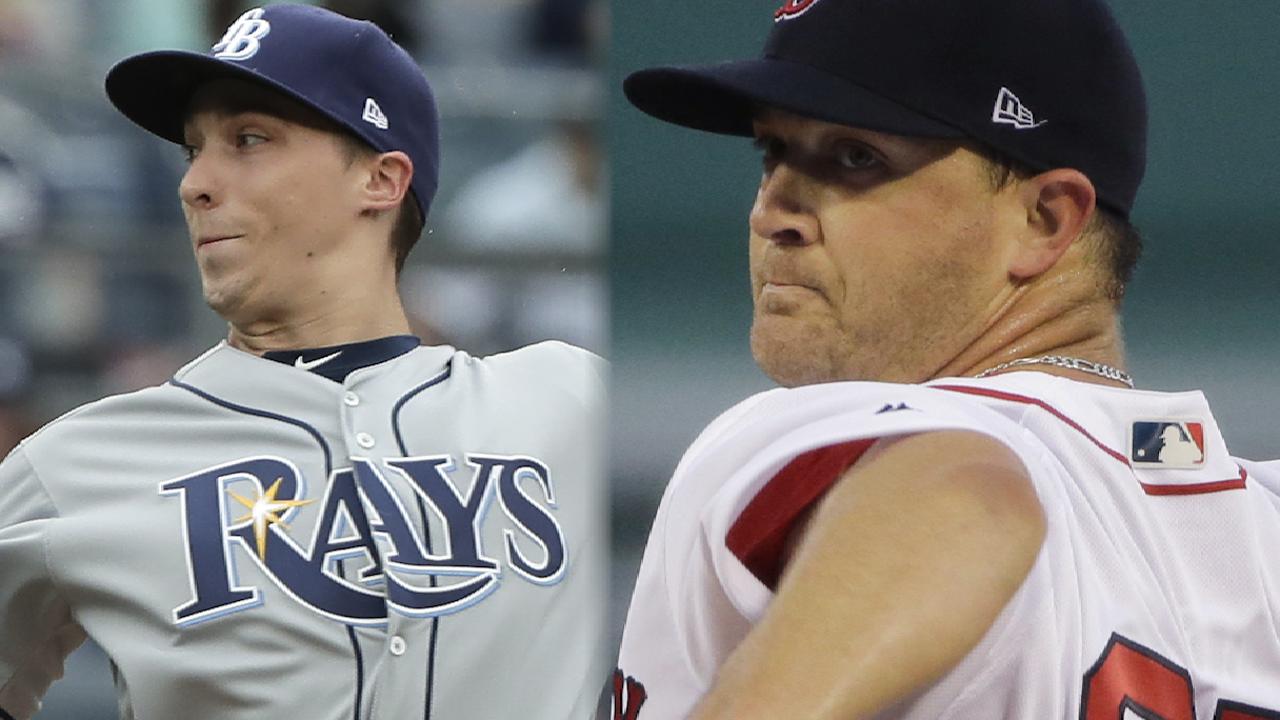 Also on Monday, there will be an emotional reunion when Ichiro Suzuki returns to Seattle for the first time since achieving the 3,000-hit milestone last year. Suzuki, now a member of the Miami Marlins, will be celebrated in the yard where he first came to American baseball in 2001 and where he racked up a few records of his own, such as the single-season hits record (262 in 2004) and the most consecutive years with 200 hits (10, from 2001-10).
The first 20,000 fans in Safeco Field for Wednesday afternoon's series finale will receive a special "Hitstory" bobblehead with two Ichiros positioned side by side: the one who broke George Sisler's hits record as a Mariner in '04 and the Marlin who banged out a triple in Colorado last Aug. 7 for MLB hit No. 3,000.
Ichiro, 43, has said he plans on playing until he's 50, so it's no surprise that the Marlins brought him back.
"Let's dump the age and all of that kind of talk because in Ich, you get a guy who plays all three outfield positions," Miami manager Don Mattingly said over the winter. "Plays them well. Still throws well. Still runs well. Is productive off the bench. Always prepared."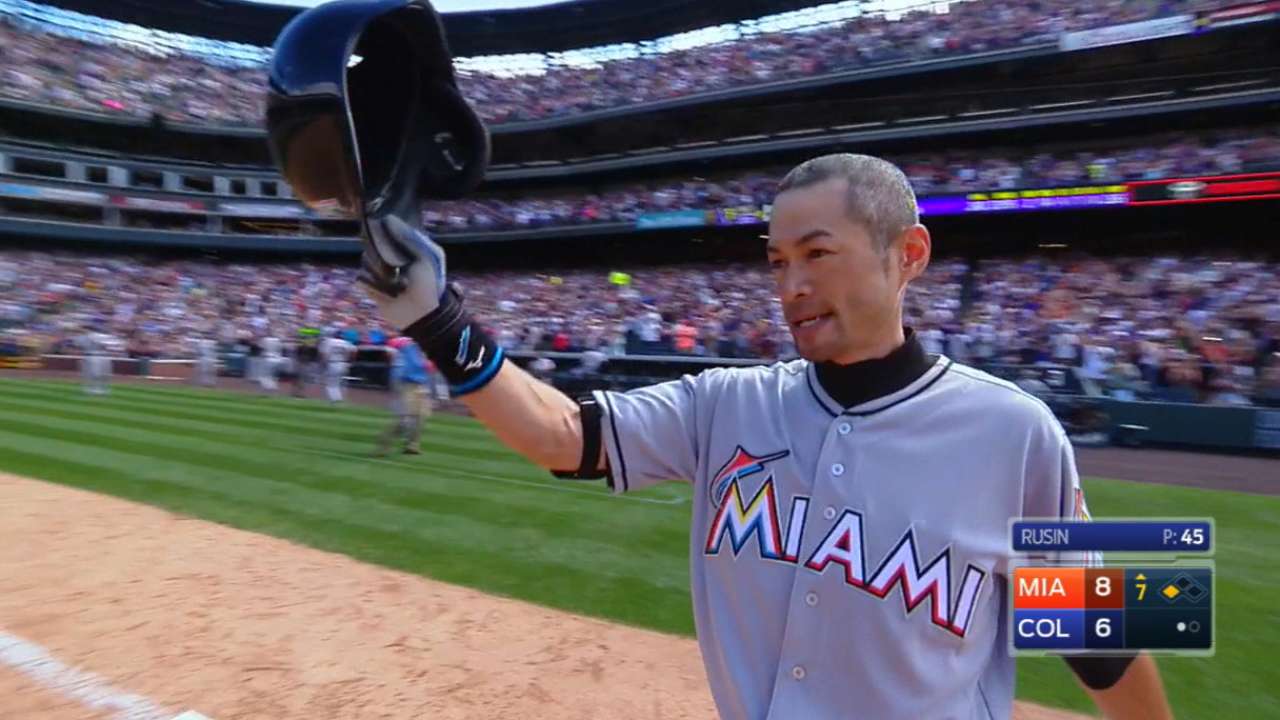 After that party in the Pacific Northwest, there are plenty of rivalry matchups to look out for.
The Angels and Astros play four intense AL West games from Monday through Thursday in Houston. The Giants and Rockies meet again, this time in Colorado, over the weekend. And to top it all off, the last two winners of the NL East, the Nationals and Mets, go toe to toe in Citi Field over the weekend.
Meanwhile, there figures to be celebrating over the next seven days in various clubhouses as injured players get set to return to their lineups.
Former NL MVP Buster Posey could be back from a concussion during the Giants' two-game series in Kansas City, although San Francisco manager Bruce Bochy might decide to ease Posey back into the mix as a designated hitter.
"We're not going to DH him thinking that he's not quite 100 percent so let's DH him," Bochy said. "Even with that said, if he's ready to go, the fact that we are using a DH just makes sense to go ahead and go that route for a couple days."
The Indians have been playing without their second baseman, Jason Kipnis, since Opening Day because of right shoulder woes, and after the minor setback of being hit on the left hand by a pitch during his rehab assignment, things are looking up for his return this week.
The same might be said for Red Sox outfielder Jackie Bradley Jr. (right knee sprain) and Reds catcher Devin Mesoraco, who is working back from left shoulder and right hip surgeries in 2016.
And don't forget Marlins third baseman Martin Prado, who could make his 2017 debut in Seattle after suffering a right hamstring strain in March while playing for Venezuela in the World Baseball Classic.
"I've been working really hard to get back sooner," Prado said. "Let me put it this way, [watching my teammates] got to the point where I was playing defense in my room. I was making plays. Diving on my bed.
"Just kidding."
Doug Miller is a reporter for MLB.com. Follow him on Twitter @DougMillerMLB. This story was not subject to the approval of Major League Baseball or its clubs.