Simplified approach working for hot Garcia
White Sox outfielder leads Majors in batting average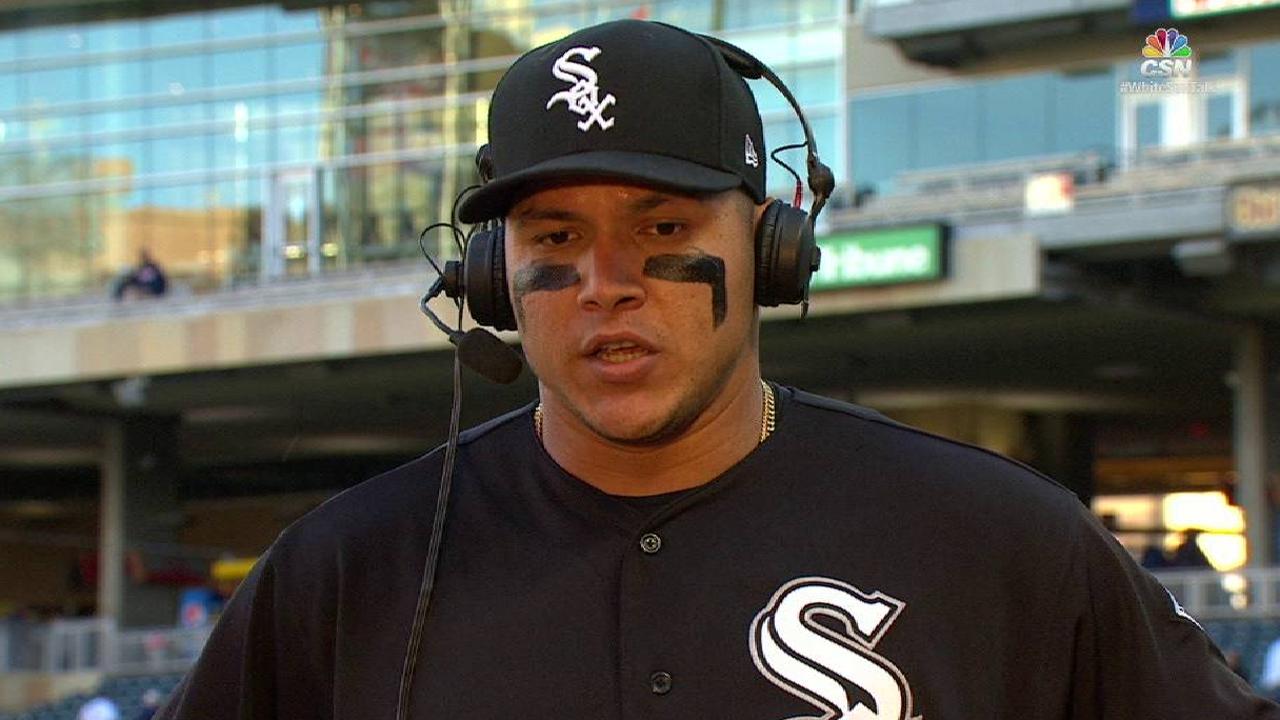 MINNEAPOLIS -- The hottest hitter in baseball heated up even more on Sunday.
After blitzing the Twins with a career-high four hits, Avisail Garcia is leading the Majors with a .465 batting average. Oh, and he also hit a two-run homer in the 10th inning to lift the White Sox to a 3-1 victory over the Twins.
Not a bad day's work for Garcia.
"I'm not trying to do too much," Garcia said. "See the ball, don't try to hit a homer or a base hit -- just try to see the ball and put the barrel on it. I'm trying to stay inside the ball. I'm learning. I've just got to keep working hard and play the game the right way."
Garcia never hit higher than .257 in his past three seasons with the White Sox, but this year, the 25-year-old has reached base in every game and has six multi-hit efforts.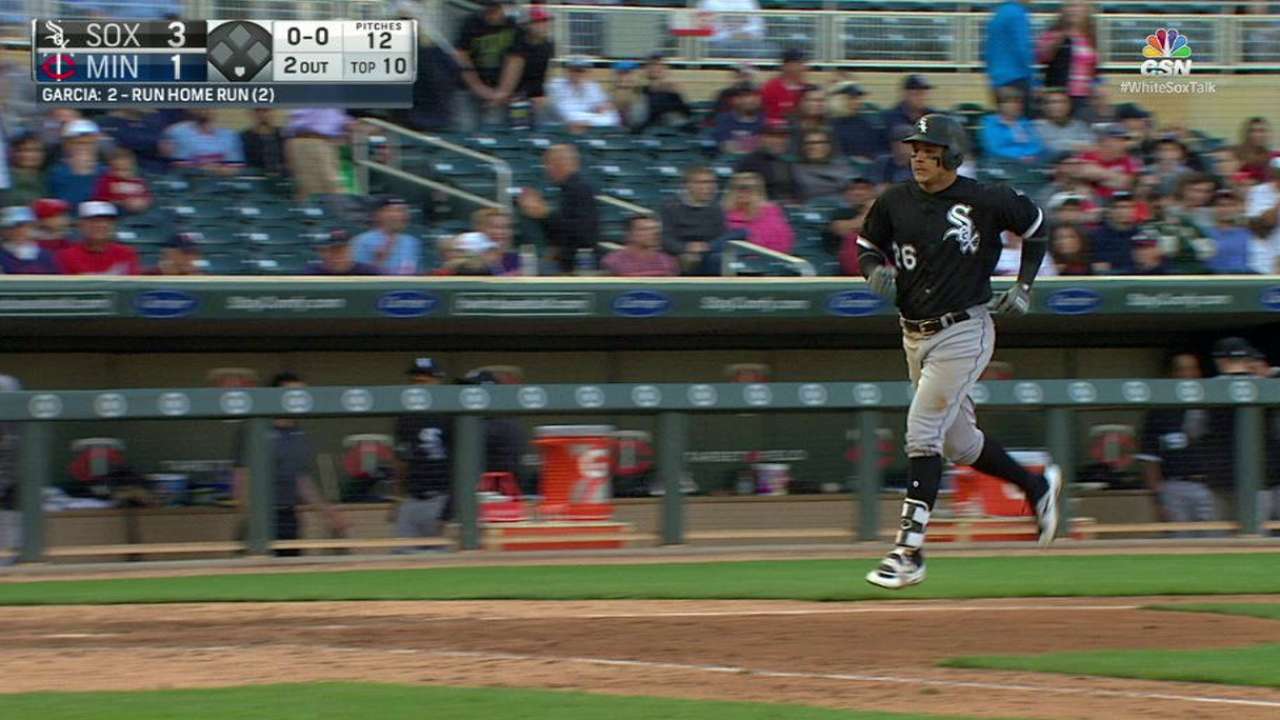 "He's simplifying it and trying to keep his approach in a particular way, trying not to do too much," manager Rick Renteria said, echoing Garcia's thoughts. "I think he's focusing on just making good contact."
In the 10th inning, Twins manager Paul Molitor turned down a chance to have reliever Ryan Pressly intentionally walk Garcia and pitch to rookie Matt Davidson with two outs and Jose Abreu on third base. Pressly pitched to Garcia, who made the Twins pay by lashing an outside fastball well beyond the right-field wall.
"We all know how hot [Garcia] is. I'm not huge on walking guys to get to other people," Molitor said. "I thought we had a guy in there with the stuff to get out of it. But he obviously left a ball up that Garcia could handle.
"We had to decide whether we wanted to take a shot at him or Davidson. I wanted to let it play out."
Garcia's newly-simplified approach at the plate paid huge dividends.
"I can guarantee you he didn't go up there thinking he's going to hit a homer," Renteria said. "He just wanted to get a pitch to hit. With a man that strong, you put a good swing on a ball and you click it, it's got a chance to go."
Garcia helped jump-start a lineup that had been struggling to generate offense. The White Sox scored only five runs this weekend, but still managed to take two out of three games from the Twins.
"I know we haven't scored a lot of runs," Renteria said. "Whether you win by one or two, as long as you come out on top, I think everybody's happy. But you still have to look at all the things that happened."
Patrick Donnelly is a contributor to MLB.com and covered the White Sox on Sunday. This story was not subject to the approval of Major League Baseball or its clubs.