MLB.com Columnist
Anthony Castrovince
10 biggest surprises so far this season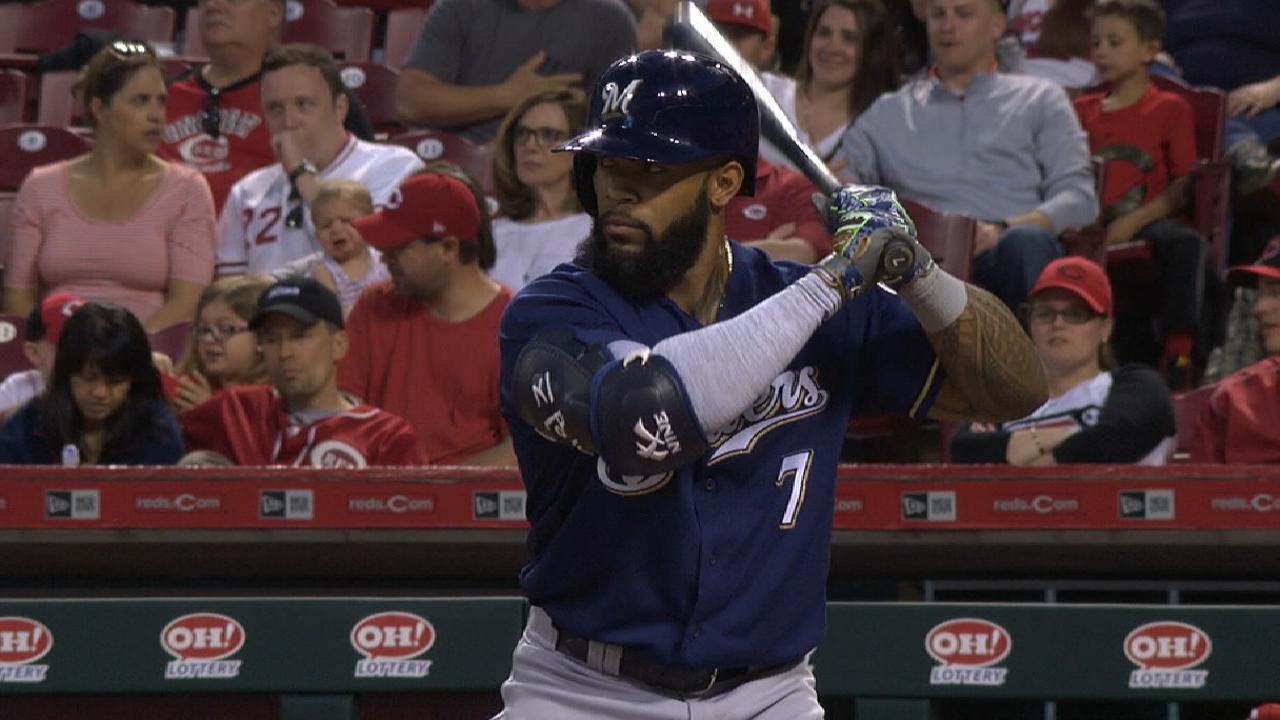 You shouldn't technically be allowed to look at the standings or the stats at this stage of the season. The pages on this very site that reveal those numbers should probably be blocked as if part of some work or school firewall. If the season ended today, we'd be talking about how seven of the 10 October entrants were teams that didn't make it to the postseason last year and how Jason Vargas and Chase Anderson have really good Cy Young Award cases.
Everything is madness right now. So we'll see if any of the below surprises stabilize. But two weeks in, here are 10 surprises that stick out.
1. Eric Thames!
He's got six homers and an MLB-best 1.376 OPS. When the Brewers designated Chris Carter for assignment after he led the National League in home runs last year and replaced him with Thames, who had spent the previous three seasons mashing home runs for the NC Dinos in the Korean Baseball Organization, that was pretty surprising. But while Carter's been basically invisible in the Bronx, Thames has been the game's feel-good story of the early going.
The Brew Crew hadn't even scouted Thames, who had 633 big league at-bats for the Blue Jays and Mariners in 2011-12, in person. Everything they had on him from Korea came via video analysis. Apparently they were onto something, because the power has certainly translated so far.
2. The Blue Jays' offense looks terrible.
OK, maybe you're not surprised by this, because you figured Edwin Encarnacion's absence would hurt the Blue Jays. But just know that Encarnacion has a .622 OPS for the Indians so far (and there's another surprise) while his replacement, Kendrys Morales is at .729. So that's not an all-encompassing explanation for why Toronto has MLB's worst team OPS (.592) and runs per game (2.83) marks.
Josh Donaldson is hurt, the Jose Bautista bounceback bid has resulted in just a .136/.264/.182 slash line so far, Devon Travis was abysmal atop the order for a team with limited options for that spot and Russell Martin didn't get his first hit until the team's eighth game. Combine the offensive absence with injuries to Aaron Sanchez and J.A. Happ in the rotation, and no seeming contender is in bigger trouble than the Blue Jays, who, come to think of it, maybe should have never gotten rid of Thames.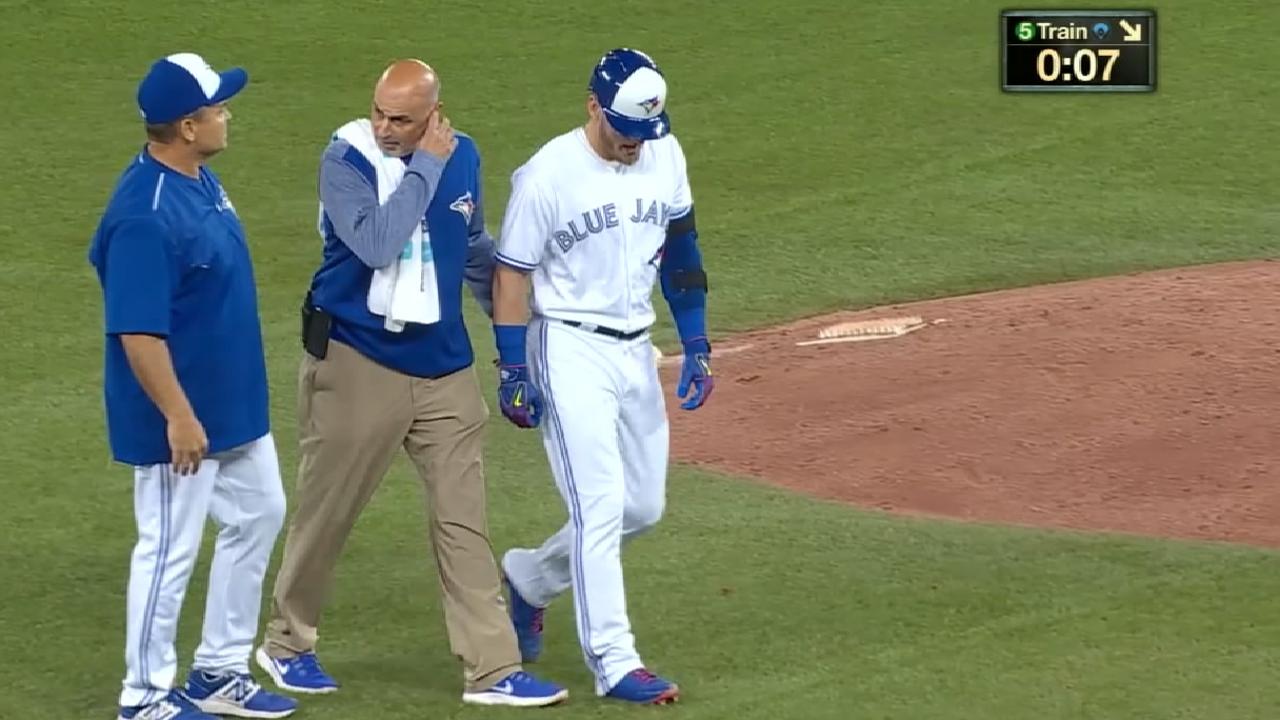 3. The Rockies keep losing bodies, winning games.
Arguably no team was hit harder by spring adversity than the Rockies, who broke camp without Chad Bettis (cancer recurrence), Ian Desmond (broken hand), David Dahl (stress reaction in rib), Tom Murphy (broken forearm) and Chad Qualls (forearm strain). That didn't stop Colorado from jumping out to first place in the NL West with a 9-5 mark, and now the Rox are being tested all the more by the broken foot that will rob them of staff ace Jon Gray for at least a month.
That's a lot on the plate of new manager Bud Black. But if the Rockies can survive all of the above and stay relevant these next few weeks, they'll be all the more dangerous.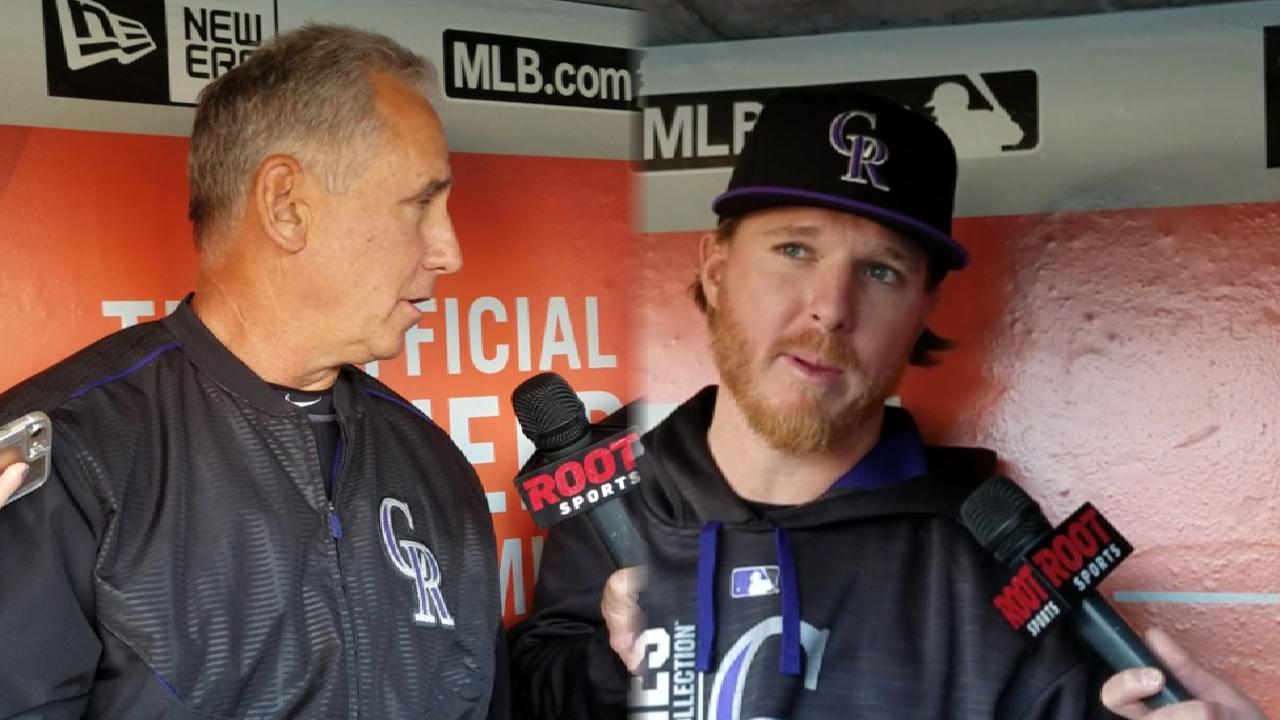 4. The Reds are in first place.
Doesn't matter how early it is. Because they are rebuilding and share a division with the Cubs, this legitimately qualifies as a surprise at literally any point in the 2017 calendar. Joey Votto (.208/.291/.458) has barely even made his mark, and Brandon Finnegan is now the fourth Reds starter to hit the DL. But give credit to Bryan Price for his progressive 'pen usage ("Don't worry about saves, holds, etc. … just help us shake hands after the game," he said), which has been a difference-maker.
5. Sam Dyson. Yikes.
Speaking of bullpen difference-makers, how different does the Rangers' April feel if Dyson is even a semblance of the guy we saw last season? He's already on the hook for three blown saves, and Sunday's outing might have been the most deflating yet. After Texas worked to address some mechanical issues behind the scenes, Dyson was again trusted with a 7-6 lead, which he quickly coughed up without a ball leaving the infield. It went infield single, bunt single, intentional walk, bases-loaded walk, forceout at the plate, infield RBI single. Ballgame. Sweep.
Relievers are volatile creatures, but this still has been a pretty stunning sequence of events.
6. The Cardinals and Giants have two of the NL's worst records.
This is not a sound-the-alarms scenario, but these two proud, perennially contending clubs have been sluggish at the start.
Jarrett Parker wasn't doing much for the Giants offensively after winning a share of the left-field job this spring, but losing him for eight weeks with a broken collarbone is an early depth-tester. They're 0-3 on days Madison Bumgarner pitches, which is a surprise unto itself.
The Cardinals' bullpen has found that more home runs, fewer strikeouts and less velocity is -- believe it or not -- an unsuccessful formula in the back end, so that's an issue that needs straightening out. And Dexter Fowler's early struggles have carried down the rest of what has been a lackluster lineup so far.
7. The Twins are pitching really well.
The pitching staff was the reason nobody really took them seriously in the American League Central, and it might not last. But for now, the Twins have the best staff ERA in baseball, at 2.46. Hector Santiago's seven scoreless innings Sunday lowered their starting staff's ERA to 2.66 with an MLB-best .179 average against.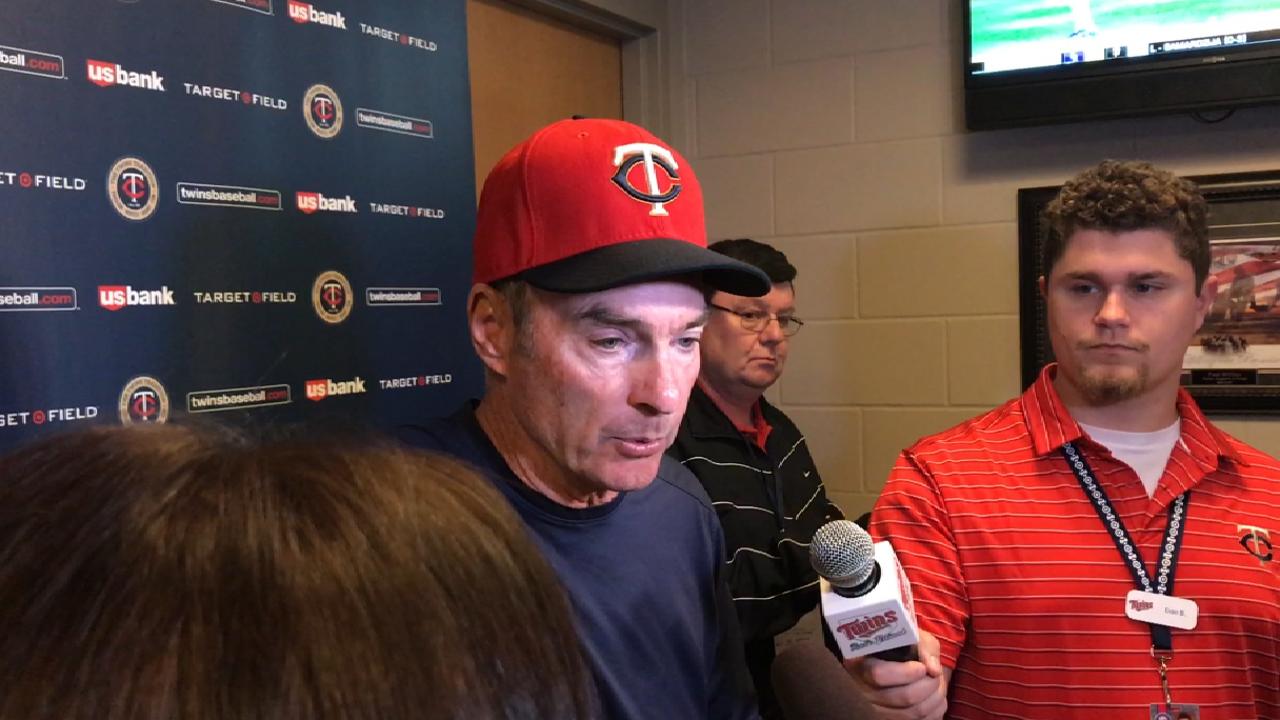 Aside from the promotion of Adalberto Mejia and a full season of Santiago, this is the same basic cast that had a 5.39 ERA last year. But Ervin Santana (0.41 ERA in 22 innings) has been magnificent (trade bait?), and the addition of Jason Castro behind the dish and the synthesis of data from the new-look front office has helped move the needle for Minnesota.
8. The Angels were great late, early.
The Angels already have three wins when trailing going into the ninth inning. The rest of baseball entered the week 3-145 in that scenario, and last season teams averaged just three such wins all year. The Halos have produced 52 percent of their runs in the seventh inning or later. Fun? Yes. Sustainable? No (and maybe that's why they have dropped five straight).
9. The Orioles have baseball's best record.
No, we really shouldn't be surprised by anything associated with a Buck Showalter-managed O's team, but this is the part where I'm ethically obligated to remind you the FanGraphs and PECOTA projections labeled them a sub-.500 squad. The strong start is all the more impressive considering they've done it without Chris Tillman, and now we'll see if they can continue it without Zach Britton.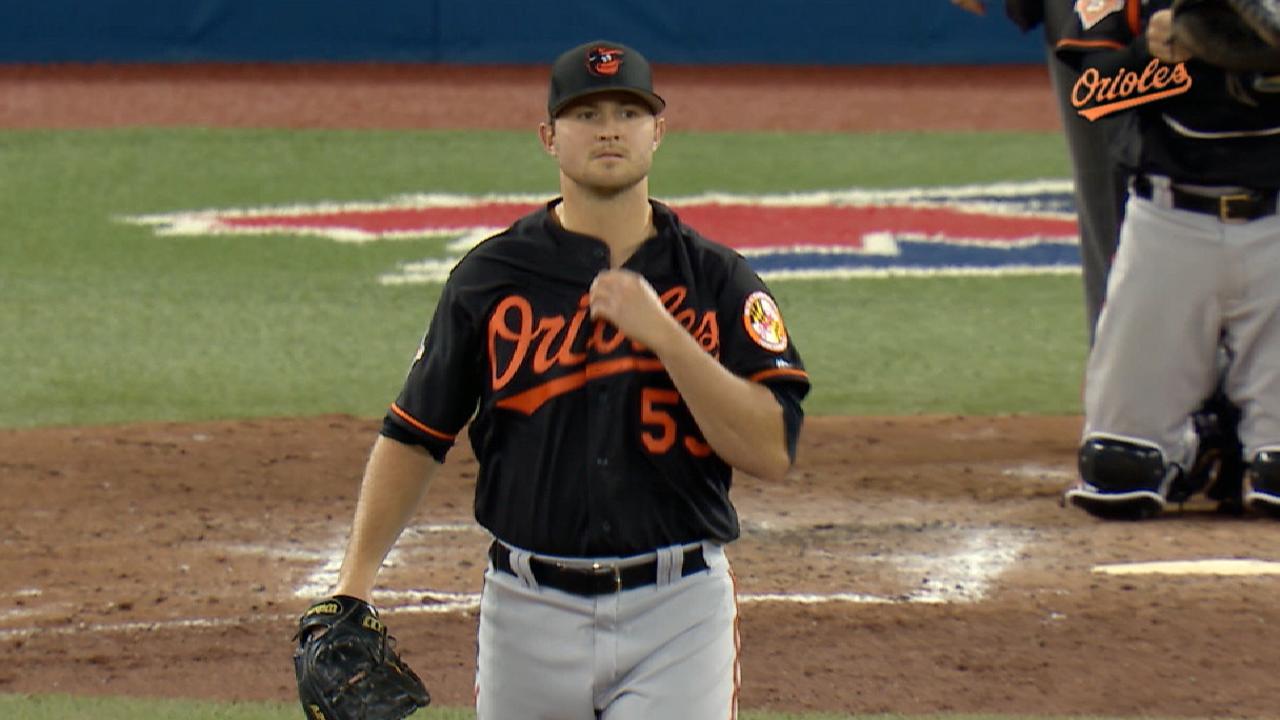 10. The Mariners keep selling out of toasted grasshoppers.
Forget the team's performance and focus on the real story out of Seattle. Poquitos, the restaurant that runs the concession stand selling this nauseating novelty item, already sold more grasshoppers on the M's opening homestand than it typically sells in an entire year at its restaurant. They had to establish a per-game order limit because the demand caught them off-guard. The lesson here is that people will eat anything.
Anthony Castrovince has been a reporter for MLB.com since 2004. Read his columns and follow him on Twitter at @Castrovince. This story was not subject to the approval of Major League Baseball or its clubs.